Rediscovering Japan Through Hawaii's Cherry Blossom Festival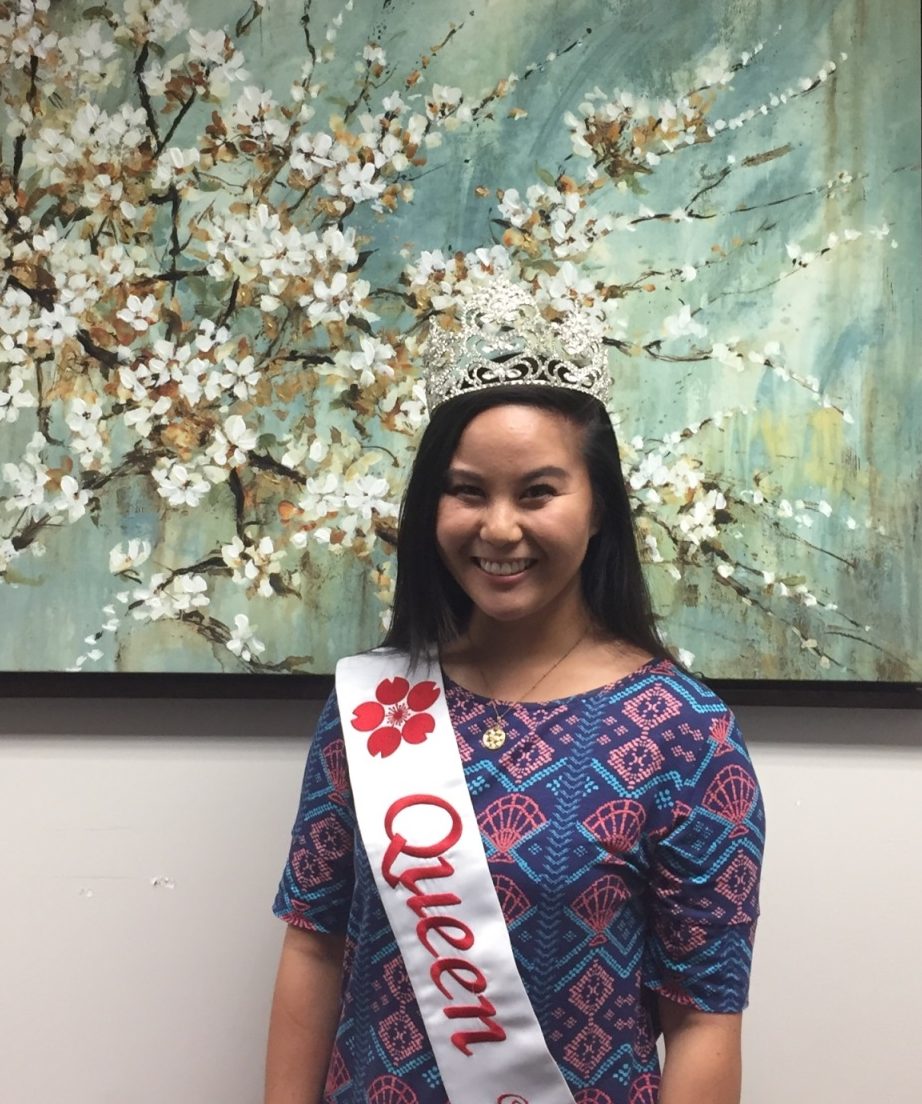 America is often thought of as a new country, a place where countless people traveled from distant lands in search of a new life. As immigrants intermarried and their cultures intermixed, customs blended together so that America, we often hear, became a giant "melting pot."
However, instead of erasing the cultural hold these traditions have on Americans, the great influx of people has often made Americans very interested in where they come from. If you ask just about any American, they will be able to tell you what parts of the world their forebears once called home: Africa, Asia, Europe, South America, the Pacific. As countless cultures have "melted" into one continent, the memory of those cultures is still very much alive in the hearts of their inheritors.
The Cherry Blossom Festival in Honolulu is one outstanding example of positioning an overseas culture in the hearts and lives of immigrant-descended Americans. It is an event—as well as a decades-long effort—designed to "perpetuate Japanese culture and enrich the lives of young women" in Honolulu and beyond, according to the 1953 Cherry Blossom Festival mission statement.
During a recent visit to Hawaii to cover developments at the Pearl Harbor museum complex, JAPAN Forward sat down with two of the leaders of the Cherry Blossom Festival: Crystine Ito, the 66th Cherry Blossom Festival general chair and 61st Cherry Blossom Queen; and Heather Omori, the reigning 65th Cherry Blossom Queen.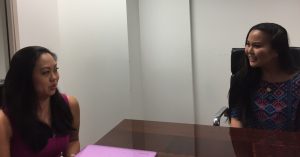 Ms. Crystine Ito on the left and Ms. Heather Omori
Ms. Ito and Ms. Omori were both quick to point out that the festival is not so much a competition as it is an opportunity for young women from across Hawaii to gather, enjoy one another's company, form friendships, and learn more about their Japanese ancestry. The festival's annual guidebooks and website are filled with photographs of smiling young ladies having fun, while participating in the whole gamut of festival activities: from learning calligraphy and practicing bowing in kimono to relaxing on outings and encouraging one another during public appearances and photo shoots. The goal of the festival, Ms. Ito and Ms. Omori both agreed, was not to choose a winner, but rather to build a community.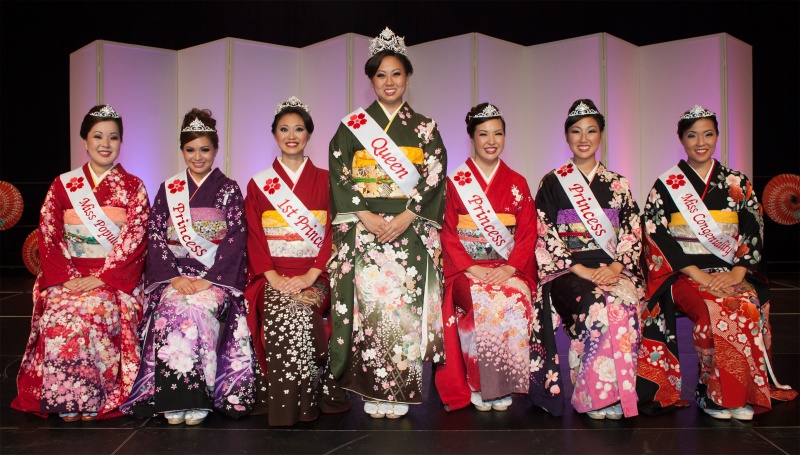 From left to right, the 61st Cherry Blossom Festival court: Miss Popularity Ashley Higa, Princess Misha Maletta, First Princess Lori Higashi, Queen Crystine Ito, Princess Kellene Sasano, Princess Leila Mitsunaga and Miss Congeniality Eryn Kawamoto. (Courtesy Sean Nakamura)
The festival began in 1949 as merely an idea. In that year, Akira "Sunshine" Fukunaga, the vice president of the Honolulu Japanese Junior Chamber of Commerce, went to the Nisei Week Japanese Festival in Los Angeles, where he realized the need, in Hawaii, for a similar way to preserve Japanese culture among the Japanese diaspora in the mid-Pacific. After four years and countless hours of volunteer effort, the Cherry Blossom Festival in Honolulu officially got underway in 1953.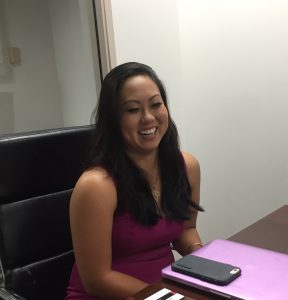 Since then, the festival has continued as one of the centerpieces of living Japanese culture among Americans of Japanese descent. Far from being a formalist exercise in cultural imitation or a roll call of Japanese bloodlines in Hawaii, however, the Cherry Blossom Festival has changed over the years to embrace the changing nature of Japanese heritage in America.
In 1999, for example, the festival was opened to all young women of Japanese descent, regardless of whether all of her parents and grandparents were ethnically Japanese. Just two years later, the first Cherry Blossom Festival queen without a Japanese surname was crowned. The following year, a queen reigned whose roots were in both Japan and ethnic Hawaii. Instead of narrowing the definition of "Japanese culture and heritage"—as the Japanese community, like all others in the U.S., has "melted" into shared American life—the Cherry Blossom Festival in Honolulu has expanded to embrace the broadening Japanese community in all of its many variations.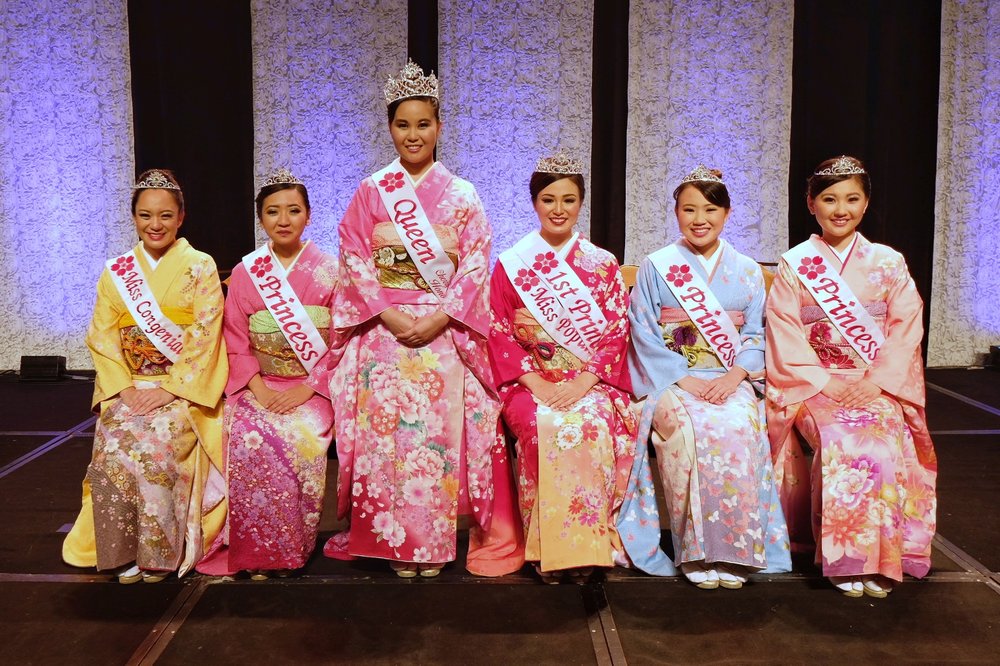 Left to Right: Miss Congeniality Roxanne Napualani Takaesu, Princess Jennifer Keiko Ezaki, Queen Heather Kiyomi Omori, 1st Princess and Miss Popularity Kirstie Hiroi Maeshiro-Takiguchi, Princess Kelly Ann Keiko Takiguchi and Princess Ruth Mariko Taketa.
This spontaneous, natural balancing of various backgrounds is reflected effortlessly in the festival itself. For example, the festival contestants spend their year of participation living and breathing Japanese culture in the heart of Honolulu. They learn Japanese drumming, the art of wearing kimono, tea ceremony, flower arrangement, calligraphy, martial arts, how to make Japanese sweets, and the etiquette expected of Japanese women during formal occasions: from how to bow and greet to how to speak and provide hospitality. At the same time, the festival features a "Western Phase," wherein the contestants don evening gowns and take the stage in Western makeup and hairstyles.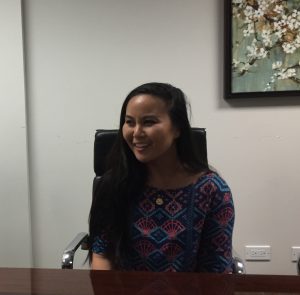 One of the most exciting parts of the festival is the visit to Japan. The contestants travel together to places like Tokyo, Odawara, Kyoto, Hiroshima, and Kobe, where they take a whirlwind tour of their ancestors' home country. During these travels, they form lasting friendships with sister Chamber of Commerce chapters in Japan and act as both students of Japanese culture and cultural ambassadors from Hawaii. In Japan, the contestants harvest rice, dance hula, roll sushi, and meet with students, teachers, and dignitaries at every stop. Returning to Hawaii, the contestants are themselves ready to begin sharing Japanese culture with their "kohai."
In the end, the Cherry Blossom Festival is an expression of the daily lives of the Japanese community in the United States. People of Japanese descent, to varying degrees, balance the sensibilities of their ancestral cultures (for most Americans have many more than one!) with the American ways that come naturally to anyone born and raised in the U.S.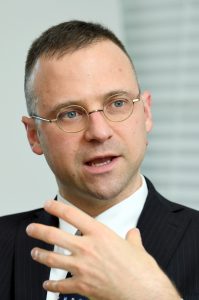 Jason Morgan is an assistant professor at Reitaku University in Chiba, Japan. He holds a PhD in Japanese legal history from the University of Wisconsin, and an MA in Asian Studies (China focus) from the University of Hawai'i. He has translated works by Mizoguchi Yuzo, Tanizaki Jun'ichiro, and Muro Saisei. In 2014-2015, Morgan was a Fulbright scholar researching Japanese law at Waseda University in Tokyo. His book, Why do Americans Look Down on Japan?, was published with Wani Books in 2016.