Remembering Shinzo Abe: Former PM Suga's Moving Eulogy On Behalf of Friends —Read in Full
"You believed that economic growth could only be achieved if the leaders of tomorrow envisioned a bright future" and many young people have come to honor you.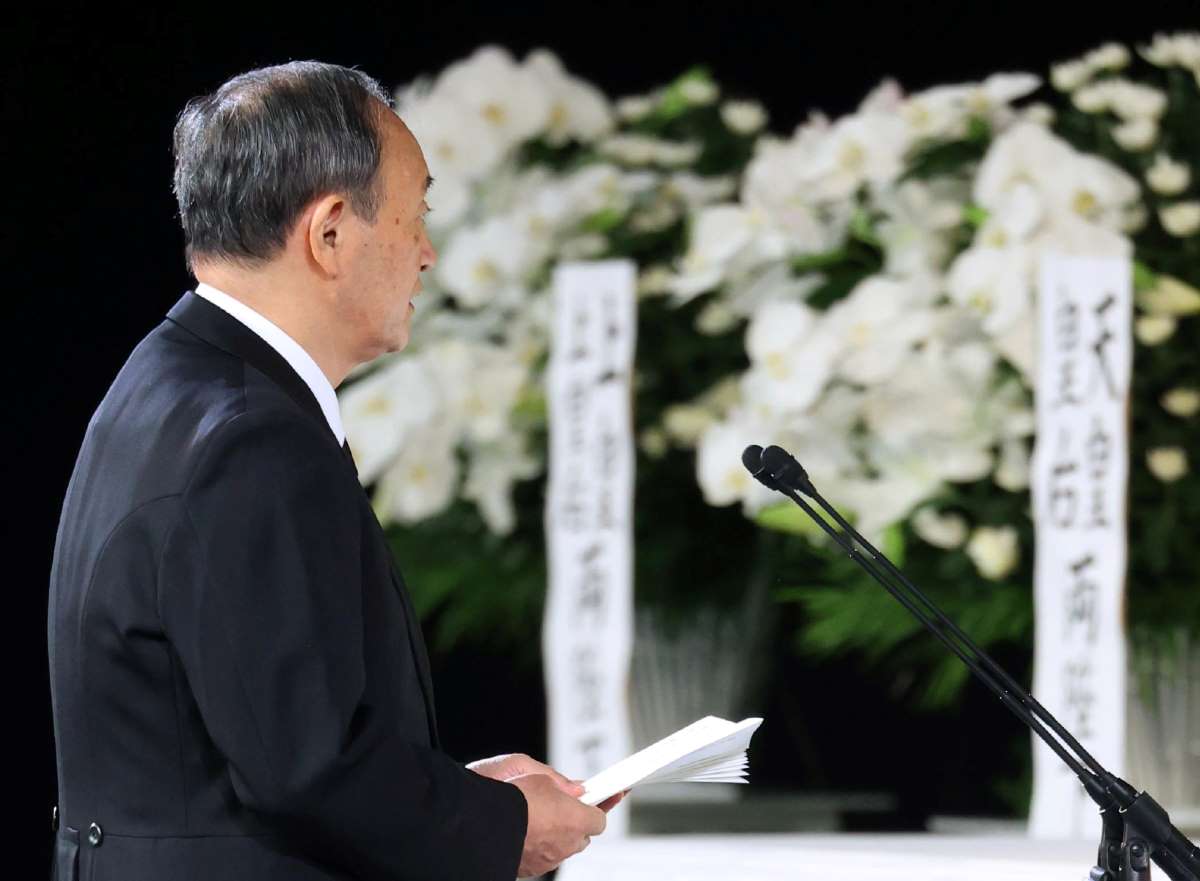 The state funeral for former Prime Minister Shinzo Abe was held on September 27. Yoshihide Suga, who succeeded Abe as Prime Minister of Japan and President of the Liberal Democratic Party (LDP), delivered a eulogy on behalf of Abe's friends.
Looking back on his first encounter with Shinzo Abe and his memories of working with him during the second Abe administration, during which he served as Chief Cabinet Secretary, Suga said, "During those seven years and eight months, we shared all kinds of hardships and joys. I was truly happy."
Read the full text of Yoshihide Suga's eulogy: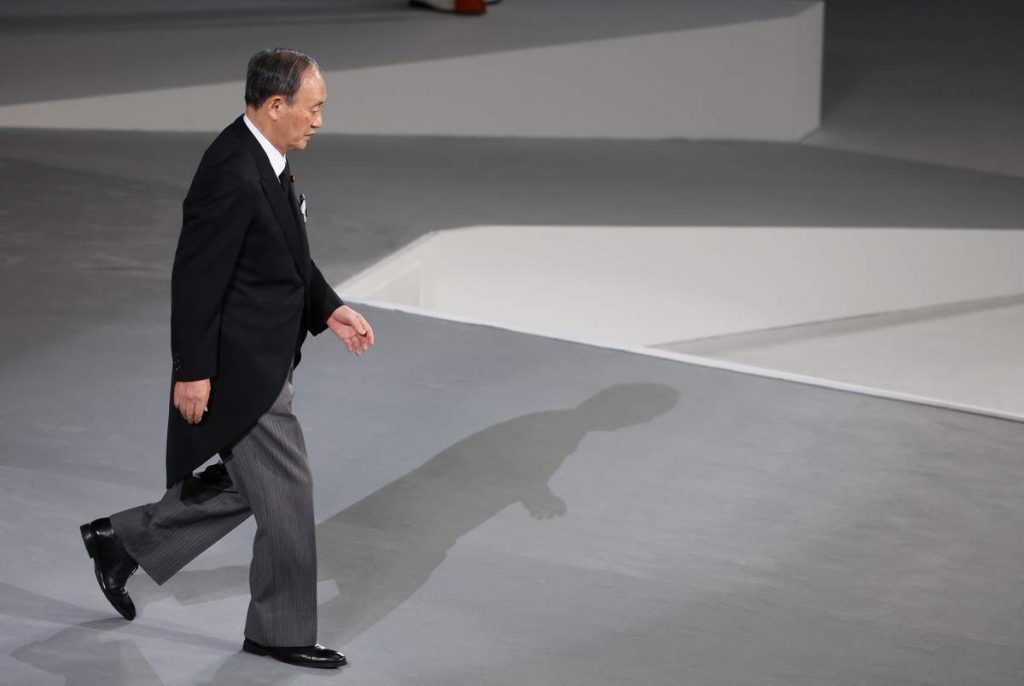 It was the 8th of July.
When I heard the unbelievable news, I just wanted you to survive, to see you, to be in the same atmosphere and breathe the same air. That was all I could think of as I rushed to be with you. And in the last moment of your life, I was able to see your warm, signature smile.
Eighty days have passed since that fateful day.
Mornings still come, and the sun still sets. Before one could notice, the noisy cicadas fell quiet and autumn clouds started trailing high in the sky.
The seasons move on. Time passes by, even though you are not here. I still find it difficult to accept that time can pass by so mercilessly.
Why did heaven allow such a tragedy to happen? Why did it take the life of a person who still needed to live?
My regret is profound. I came today with alternating feelings of sadness and anger.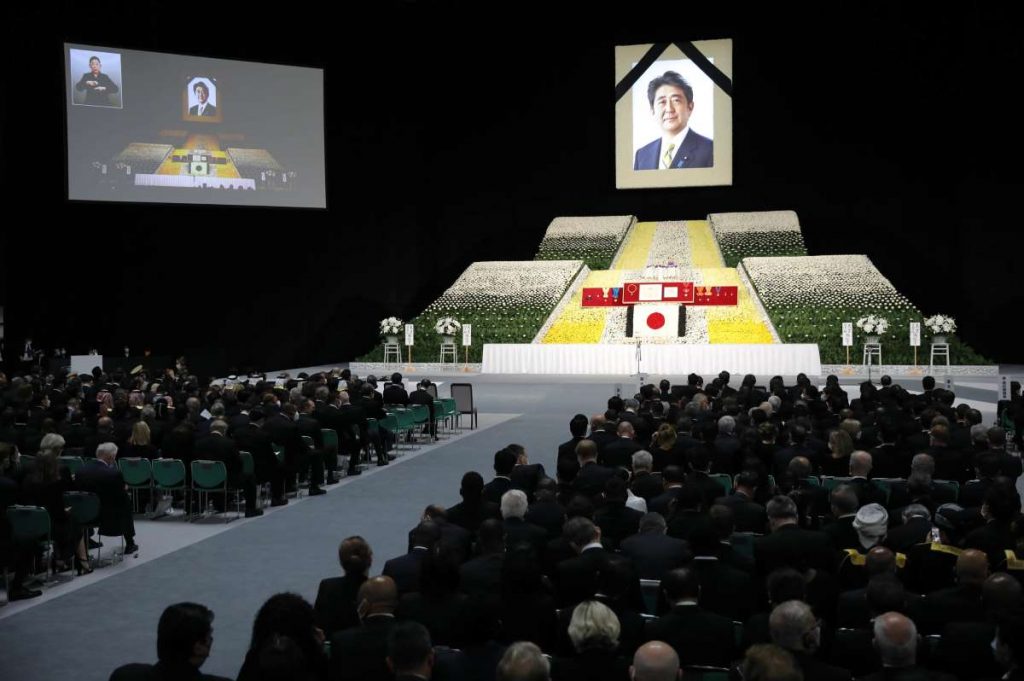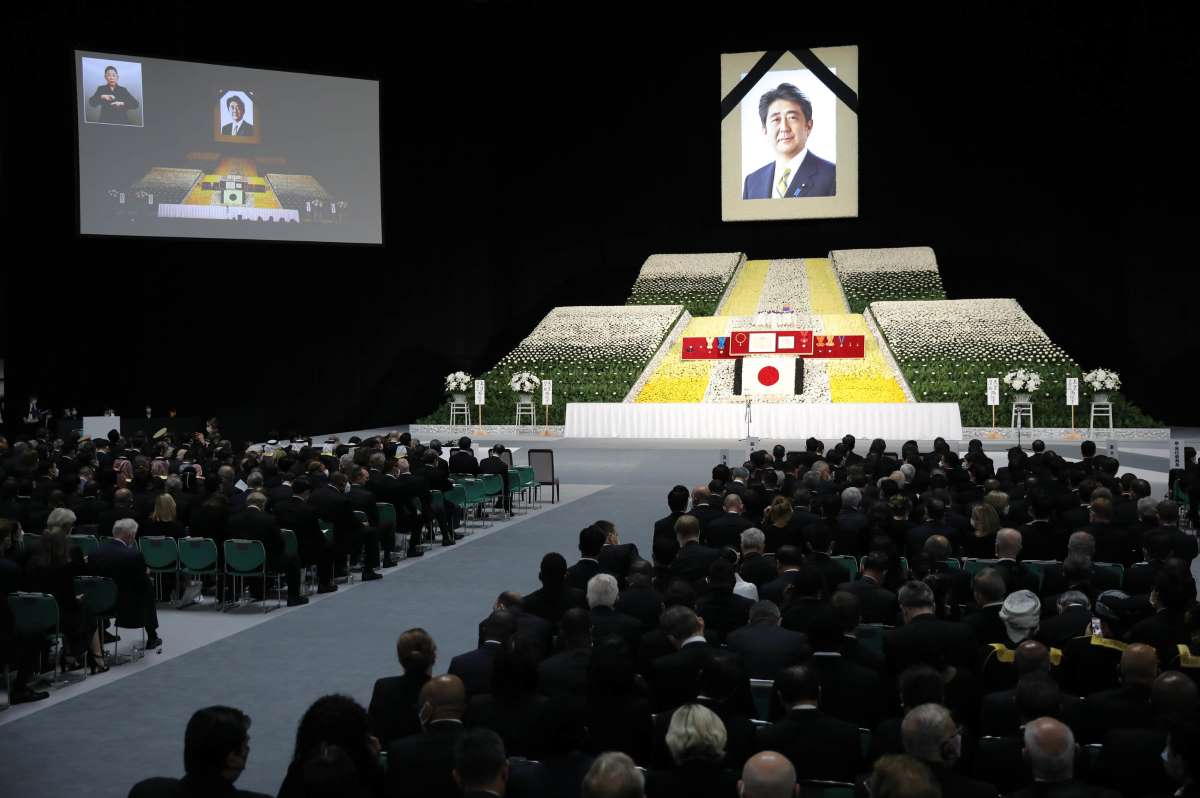 But are you seeing this, Prime Minister Abe? So many people have gathered here at the Budokan to offer flowers and attend your state funeral.
Quite a few people seem to be in their 20s or 30s. Many young people, who are the leaders of tomorrow, have come to honor you and see you off.
Prime Minister, you wanted to create a Japan where tomorrow would be better than today. Day in and day out, you spoke to the people of Japan with a strong commitment, giving hope to the young people.
"Bloom proudly, O Japan and the people of Japan, in the heart of the world." That was your catchphrase.
You believed that economic growth could only be achieved if the leaders of tomorrow envisioned a bright future. As someone who walked with you, nothing could make me happier than seeing so many young people regret your passing. It feels redeeming.
In 2000, the Japanese government was planning to send rice to North Korea. Although I was only a twice-elected member of the Diet, I voiced my strong opposition at an LDP meeting, saying, "Unless there is a guarantee that the rice will reach the grassroots level, we should not do anything that would strengthen the [North Korean] military." My words were published in the newspapers.
When you read one of these articles, you called to ask if we could meet.
You said, "What you said was right. I would be happy if you could work with me to bring home the Japanese people who were abducted by North Korea."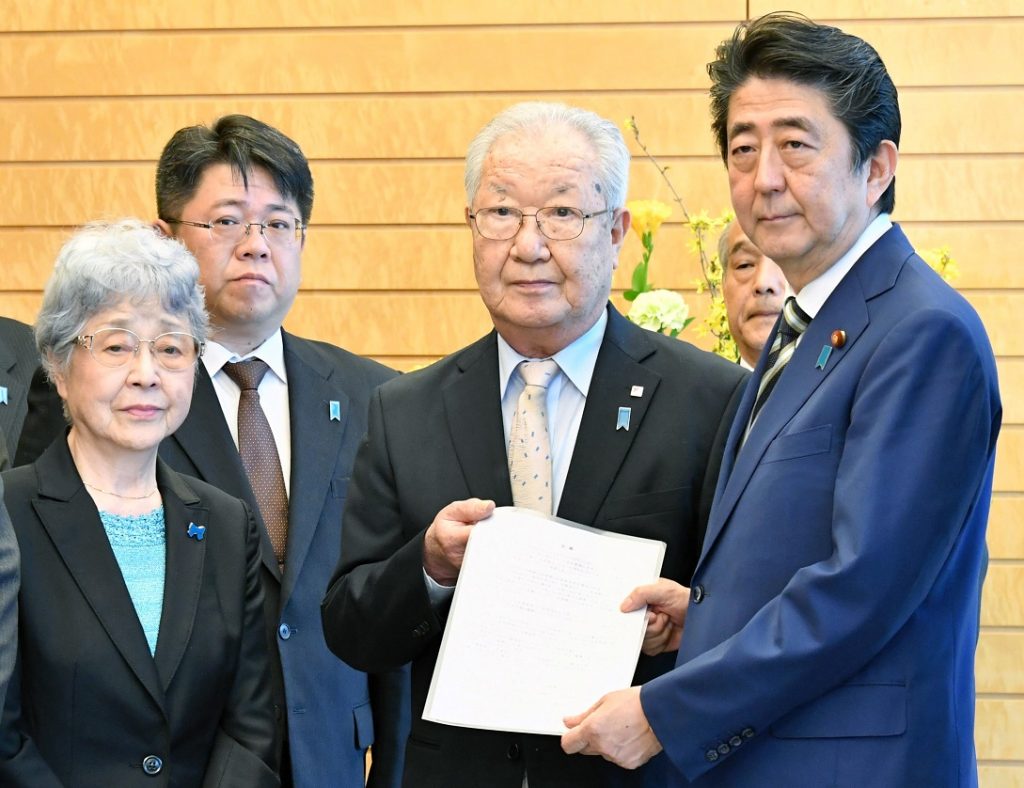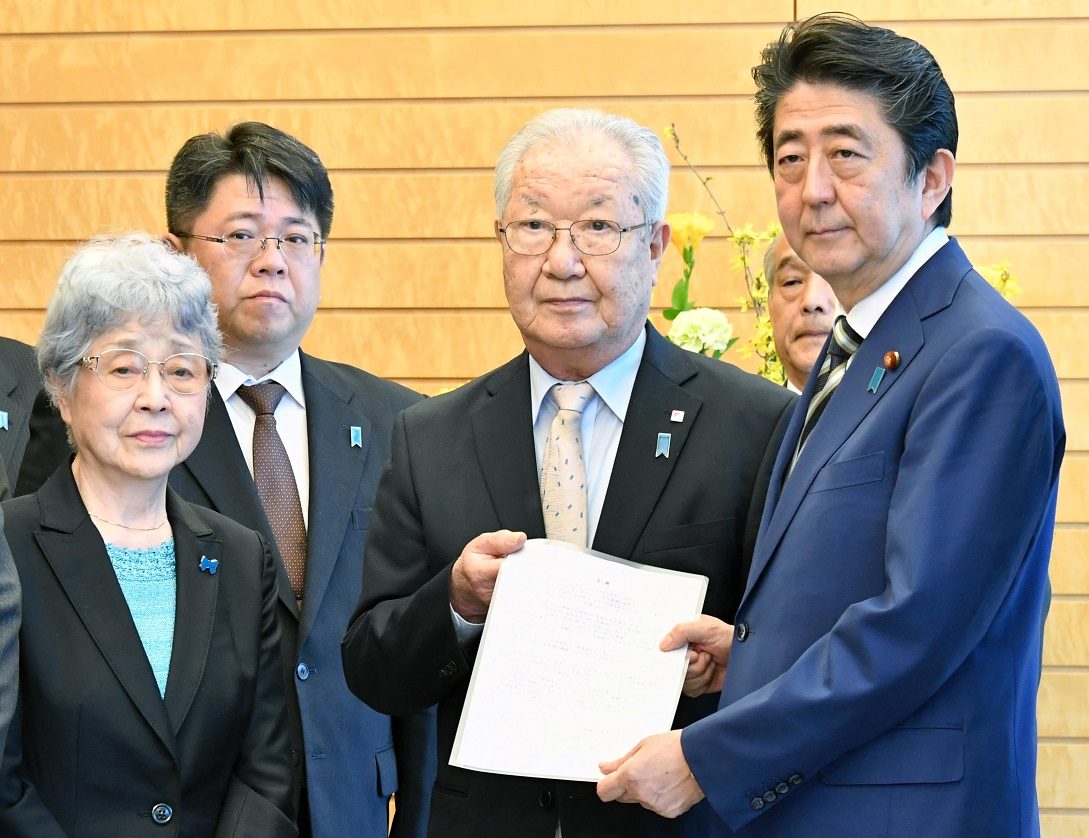 Your words, full of conviction and power, became the fuel for my own political life in the years that followed.
I was struck by the conviction in your eyes and your determination to stick to your beliefs. I knew in my gut that you were someone who would one day become, and had to become, prime minister.
I will always proudly remember that my conviction about you never wavered. You once stepped down as prime minister because of your worsening chronic illness. This made you hesitate for a long time to run for a second LDP presidency because you felt you had let us down.
The two of us went to a yakitori restaurant in Ginza, where I tried my best to persuade you to run. I felt it was my mission to do so. Three hours later, you finally nodded your acquiescence. I will always be proud of this moment as my greatest lifetime achievement.
During your time in the Prime Minister's Office, we spoke frankly to each other, once a day without fail. Even now, when I am alone, those memories come back to me vividly.
When entering into negotiations for the Trans-Pacific Partnership Agreement (TPP), I believed that we should take our time. But you said, "We must not lose our timing. The sooner, the better." History has already proven which one of us was right.
Take a step back and you lose momentum. You thought that only by moving forward could we find a way forward. Prime Minister, your judgment was always correct.
It is because of you, an irreplaceable leader in the history of Japan, that we were able to pass all the difficult bills, including the State Secrecy Law, the Peace and Security Preservation Legislations, and the Revised Organized Crime Law.
Without any one of them, our country's security would not be solid. We are eternally grateful for your conviction and determination.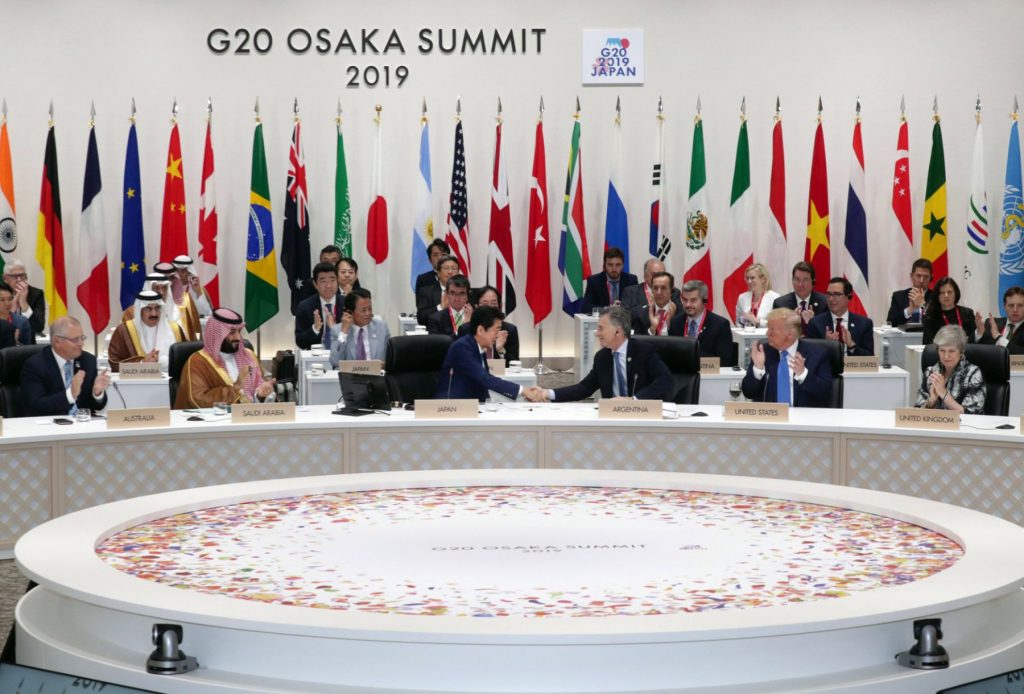 You wanted Japan to overcome the national crisis and become a stronger country. You wanted to make Japan a country that can contribute to the world in all areas as a truly peace-loving nation.
Even though each day tested your determination and decision-making, you always kept a smile on your face. You were always mindful of the people around you and showered them with kindness.
During those seven years and eight months we spent together in the Prime Minister's Office, we shared all kinds of hardships and joys. I was truly happy. I recall that I wasn't the only one — all the staff members worked cheerfully and vigorously, even during those tough days. I will say this again and again: Prime Minister Abe, you were a true leader for our country, Japan.
We found a half-read book on your desk in Room 1212 of the First Members' Office Building of the House of Representatives. It was Yamagata Aritomo by Yoshitake Oka.
The last page you read had a folded corner. Some words on the page were underlined with a marker. It was a poem composed by Yamagata Aritomo in memory of his longtime friend and ally, Itō Hirobumi.
Prime Minister, there is no other poem that better expresses my heart.
My friend who served the country with everything he had

Has died before me

What should be done about the future of Japan

Now that he is gone?


I feel deep sadness and loneliness. Thank you for everything, Prime Minister. May you rest in peace.


Eulogy by former Prime Minister Yoshihide Suga on September 27, 2022


RELATED:
(Read the speech in Japanese at this link.)