Rise in Suicides: Japan Steps Up Measures vs Dark Side of the Pandemic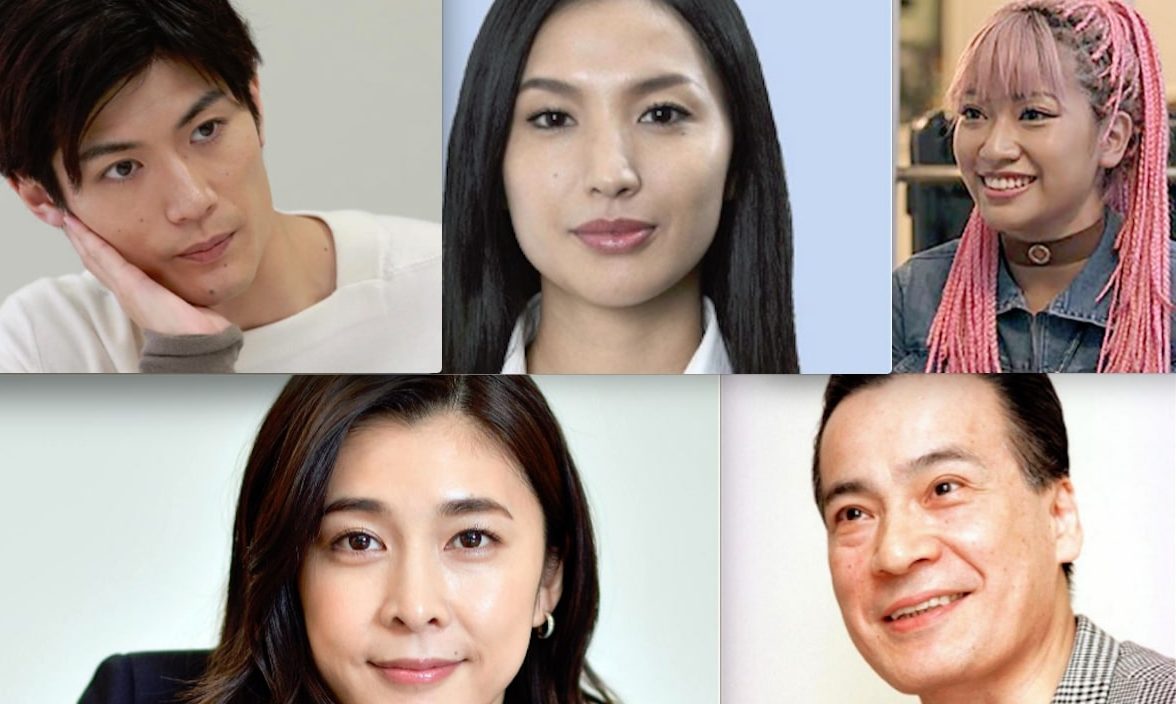 "We must take heed of the fact that many people are losing their lives."
These were the words of Chief Cabinet Secretary Katsunobu Kato, responding to the news of popular Japanese actress Yuko Takeuchi, who was found dead in her apartment in a suspected suicide on Sunday, September 27.
Her suicide is but one of several signs that the psychological stress for many is increasing due to the COVID-19 pandemic. In response, the Japanese government announced it would strengthen suicide prevention measures.
More steps need to be taken, as psychiatry specialist Haruso Higano commented: "With respect to suicide prevention measures, it is essential for anyone to have a place where they can voice their true feelings."
Celebrity Suicide Episodes
It's a sad reality that since the COVID-clouded spring of 2020, several Japanese celebrities have committed suicide.
One widely reported case was that of the internationally known young wrestler and talent Hana Kimura, who was thought to have taken her life due to cyberbullying in May. Her case was sadly followed by the suicides of actors Haruma Miura in July, Sei Ashina in mid-September, and Takashi Fujiki in the third week of September.
Takahiko Kageyama, a professor of media studies at Doshisha University, has researched how TV programs work. This is his take on the recent cases of celebrity suicide: "Celebrities appear very extroverted when they appear on TV and it makes it difficult to imagine, but there are many who are quite fragile. Many will work too hard, and break their overall health balance, it's essential to take care of mental health every single day."
The troublesome nature of this trend is especially amplified with celebrities because it is feared that others might copy what they did.
Each tragedy has been fraught with debate. In the case of Hana Kimura, who was found dead in her apartment in late May 2020, the government, the public, and the media engaged in serious discussions over the kind of steps that could be taken to prevent cyberbullying, and the impact of bullying on the mental health of those targeted.
Japanese Suicides Increase Overall
In addition, suicides in Japan are showing an increasing trend overall.
According to a report by the National Police Agency (NPA) released in early September, the preliminary figures on suicide in August reached 1,849 – an increase of 246 compared to the same month a year earlier, equivalent to a rise of 15.3%.
In terms of gender, out of the 1,849 deaths, the vast majority were men at nearly 1,200.
But a troubling trend is that, despite the smaller proportion of women, the rate increase in suicide among them was higher. In August 2020, suicides among women saw a 40% increase compared to the previous year, according to an exclusive report by Sankei Shimbun.
Japan's Ministry of Health, Labor and Welfare published a message on September 10 in response to the concern over increasing suicides:
To those who are finding difficulty in their lives.
If you feel like you can't face difficulties on your own, talk to someone close to you.
These are the slogans that the government is stressing. On the website of the Ministry of Health, there are also announcements regarding "Mental Health Consultation" and "Suicide Prevention Through SNS Message Consultations."
Haruso Higano, head of the psychiatry specialty Higano Clinic, commented on the new measures: "In the age of COVID-19, the links between people tend to become weaker. For suicide prevention, it's essential to create a space where everyone can voice their true feelings."
The CEO of the National Psychological Agency in charge of the SNS consultation service set up by the Ministry of Health discussed the importance of human intervention. It pointed out an important way for those close to someone who is struggling to help: "If the family or those close to the victim see something different in the person, communicate with them, and create an environment where they can say something, even if [it seems] insignificant."
COVID-19 and the Increase in Consultations
Helplines were set up all over the country to deal with issues of mental health as early as April 2020. But it appears that the desperation of callers has increased with time. With the fear that as the epidemic continues the situation might worsen, an people helping those in difficulty shared a message for everyone having a rough time:
If you have any concerns, please consult with us.
According to reports, the number of people contacting the Tokyo Metropolitan Government Central General Mental Health and Welfare Center in Setagaya ward with COVID-19-related problems also increased sharply in April and May.
In early April, immediately after the government announced the state of emergency, there was a strong feeling among many people of being "afraid of going outside."
When the state of emergency extended into May and many lifestyle changes were taking place throughout Japan, other callers would make comments, such as: "All the family is working from home, it's getting on my nerves" and "I was diagnosed with depression."
From the start of summer, the mental health center has seen an increase in those manifesting symptoms of insomnia or ringing in their ears (tinnitus). The very concrete cries for help included comments, such as: "I was diagnosed with depression," "I have cut my wrists," or "I have started drinking more."
Some patients have reported: "Being together with my family so much, I feel trapped. I might kill them or they might kill me."
Others have said things such as: "Because I can't go out of the house, I am building up stress, it's really hard. I want to die."
The person in charge of the Chubu General Mental Health and Welfare Center explained a possible cause for the trend. "There are many who are losing their jobs due to COVID-19, and with 'Stay Home' they feel cornered and trapped."
The content of patient consultations at the Setagaya center are said to be quite serious in September as well.
In Italy, one of the countries with the strictest lockdowns, a report by the prestigious Politecnico di Milano and University of Genova addressed the same issue. With more than 10,000 respondents, the researchers found that, during the months of the lockdown, those who had smaller houses with little natural light were more likely to manifest serious symptoms of depression.
There is a possibility that a similar trend is occurring in Japan.
Local Governments Respond
Some local governments are actively taking steps to stop people in their tracks when they turn to the internet for help.
Starting from September, the Yomiuri Shimbun reported that the local government of Machida City had started a system where, every time someone in the city searches terms such as "I want to die," "I want to disappear," or "I'm lonely" on Google, a pop-up with helpline phone numbers and prevention information comes up on the screen.
The city plans to put extra resources toward setting up an "email gatekeeper" system, where "Gatekeeper" is short for "gatekeeper of life." Their concept is to provide a support system of human intervention that regularly checks on people when they feel they are going through a difficult time.
Quite apart from COVID-19, the Mainichi Shimbun reported, Yamagata Prefecture, which had the fifth highest suicide rate in the country in 2019, is organizing workshops and consultations in collaboration with several non-profit organizations in a bid to make sure that people don't feel alone with their problems.
If you are having trouble with mental health due to COVID-19 or for any other reason, check the website set up by the Ministry of Health:
Japanese language: Check

here

for more information.

For all other languages, make sure to contact your local health center, that are usually provided with a translator that can help you with your queries. Phone numbers can be found

here

.
(Click here for the related article in Japanese)
Author: JAPAN Forward