Rugby World Cup 2019: Expect No Rampage for Beer at Japanese Stadiums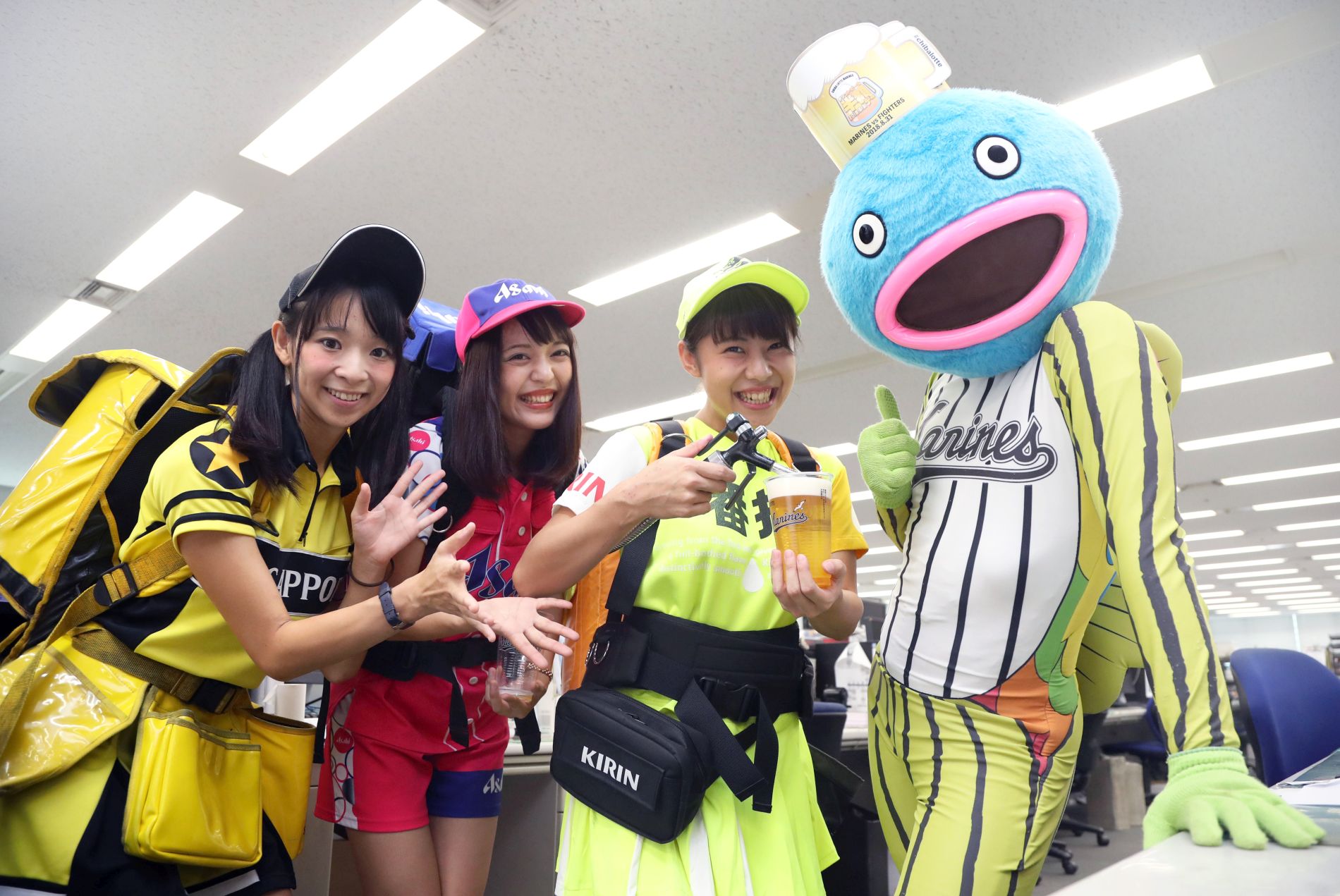 When talking about rugby, there is something that you should never forget — beer. Just as the oval shaped ball is indispensable to rugby, beer is a must in every stadium in the world.
"Soccer fans tend to go on a rampage with beer, but rugby fans kick up a row if they are not able to get access to beer." This saying has been established since the Rugby World Cup 1999, and can be verified by watching the world renowned Sport's Festival and its drunken fans.
At the stadium and Fanzones at Rugby World Cup 2015 held in England, 1.9 million liters of beer were poured into fans' stomachs. The amount of the golden amber liquid consumed was equivalent to five times the standard size of a Japanese school's swimming pool.
In Japan, fans can find some enormous counter bars set up in the large national stadiums with the image of "HERE YOU GO!" One imagines there will be no end to the lines of fans seeking beer there. At half-time, a horror maul will take place like the crowds of the infamous rush hour trains in Japan.
I wonder if it is possible for the Japanese beer selling squad to keep up with all the fans rushing and pushing to get a pint to quench their thirst? In previous years, this has been the case at all stadiums around the world. The enemy in the battle is the hardened rugby spectators who love beer.
This year, the host country is taking countermeasures to assure it prevails in the battle. It is bringing out the weapon of Japanese hospitality in the traditional service of beer in Japanese stadiums. Worldwide, beer drinkers should prepare to be awed at the way the Japanese beer consumers are handled.
The most popular sport in Japan is baseball. This is where rugby fans can get a hint of what they are about to face.
If you look around at the spectators stands, you will find some strange looking people walking up and down the aisles. They are all wearing the same futuristic costumes and carrying a back sac-like object on their backs. It looks scary at first to see something suspicious like a hose stretched out in front of them while they climb up and down, screaming something like a slogan.
In fact, it looks a lot like a special force struck the stadium on its way to recapture a city conquered by invaders from space. However, they are the saviors of beer drinkers.
We Japanese call them urikosan with respect and attachment. Many urikosan are part-time female students. A tank filled with beer is packed in a dorsal bag, and fresh golden amber liquid is poured into a cup through a hose when a customer buys it.
I think many of you have already noticed. Yes, at a Japanese stadium, you do not have to stand up and form a maul at the bar behind the stands.
There is no tragedy awaiting upon returning to your seat with a pint glass in your hand, only to find yourself watching the conversion kick after your favorite team's try. Indeed, with the service of the urikosan girls coming around, you can buy a beer without moving from your seat.
This groundbreaking system has been approved as a national project to be introduced at the Rugby World Cup Japan.
So, in a Japanese stadium, an angel carrying a beer tank on her back will pour the golden amber liquid into your glass with a smile. And you won't miss any of your favorite team's precious tries.
Author: Hiroshi Yoshida