Russia's Need for Kim Jong Un is a Humiliation
Kim Jong Un and Vladimir Putin presented themselves as powerful comrades when they met at a spaceport in Siberia, but the meeting revealed their weakness.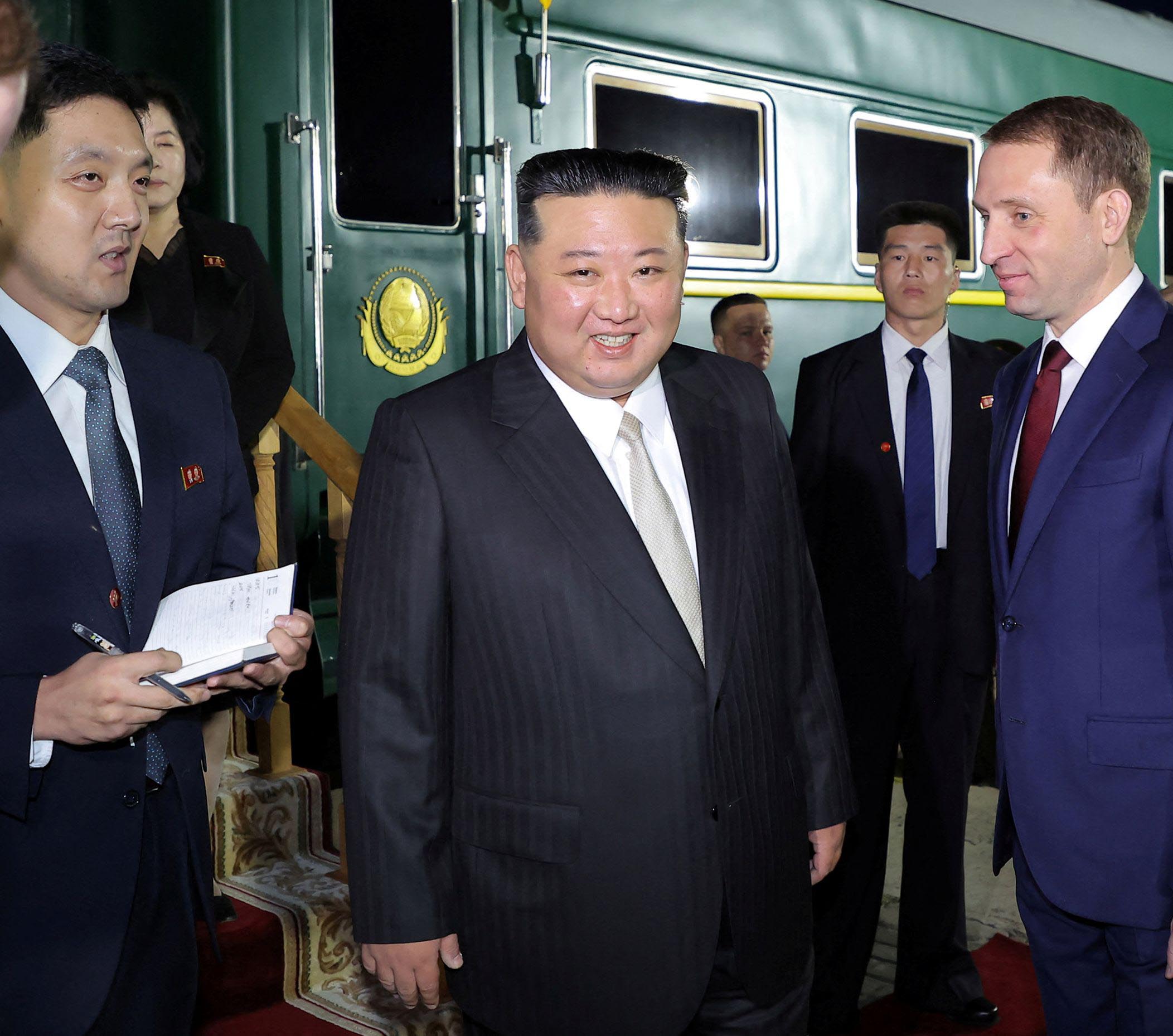 As Kim Jong Un and Vladimir Putin prepared to feast together on Wednesday, September 13, Japan's Self-Defense Force was dealing with an emergency.
Two North Korean missiles were launched shortly before noon Japan time. They landed in the sea near the east coast of the Korean Peninsula. That was close to Japan's exclusive economic zone.
Chief Cabinet Secretary Hirokazu Matsuno told a press conference that the government had lodged a formal protest with North Korea through its embassy in Beijing.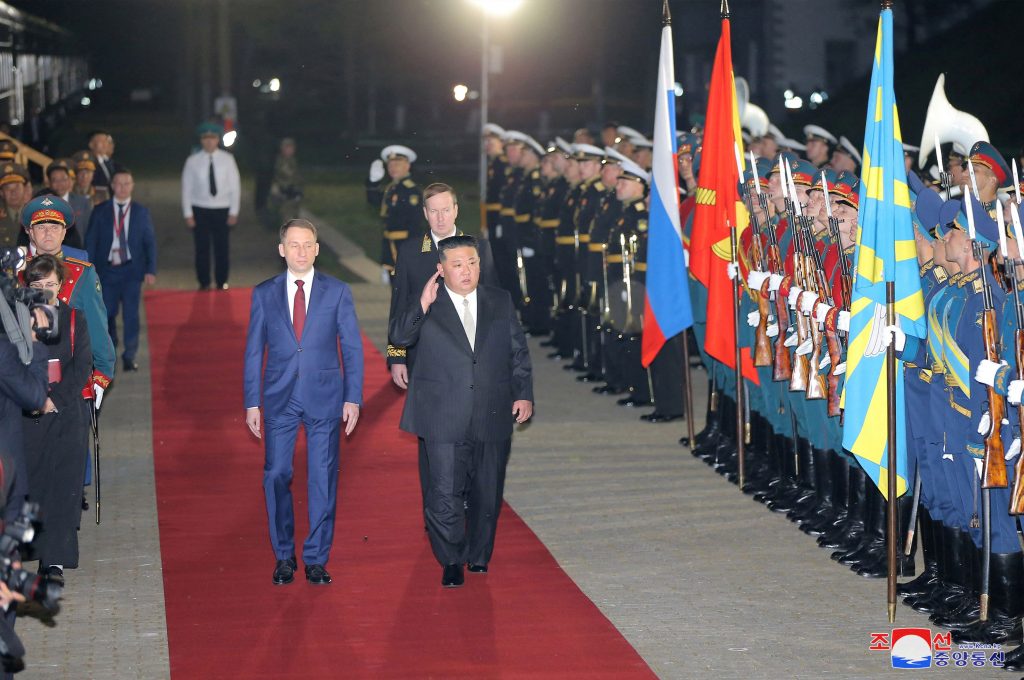 Red Carpet Treatment
This caused no discernible concern to Kim Jong Un. Instead, he was treated by his Russian hosts to a lunch menu that included delicacies from Siberia and Russia's Far East. Such as? Kamchatka crab dumplings and taiga lingonberries with pine nuts and condensed milk.
It was a rare opportunity for Kim to receive the red carpet treatment. He had not traveled abroad for four years. At the same time, Vladimir Putin is cautious about leaving Russia as he may be arrested for war crimes.
The lunch followed a meeting between the men at the Vostochny Cosmodrome, a spaceport in Russia's Far East. United States officials also believe the Kremlin has been asking the North Koreans for artillery ammunition in exchange for missile or satellite technology. Clearly, both of those violate United Nations Security Council resolutions.
This situation represents a "humiliation" for President Putin, according to former Russian Foreign Minister Andrei Kozyrev. "A great power would not call on the North Koreans for military supplies, or regard it as an ally," he told the BBC.
"Even a desperate war machine does not trade its military crown jewels for old, dumb munitions." That was the remark added by Leif-Eric Easley, a professor at Ewha Women's University in Seoul.
As Dr Monika Chansoria also pointed out in her recent analysis of the situation for JAPAN Forward, the transactional deal between Putin and Kim can be interpreted as a need-based barter. "Russia desperately needs weapons for its war with Ukraine. Meanwhile, sanctioned-starved North Korea perennially remains in dire need of money, food, and fuel," wrote Dr Chansoria.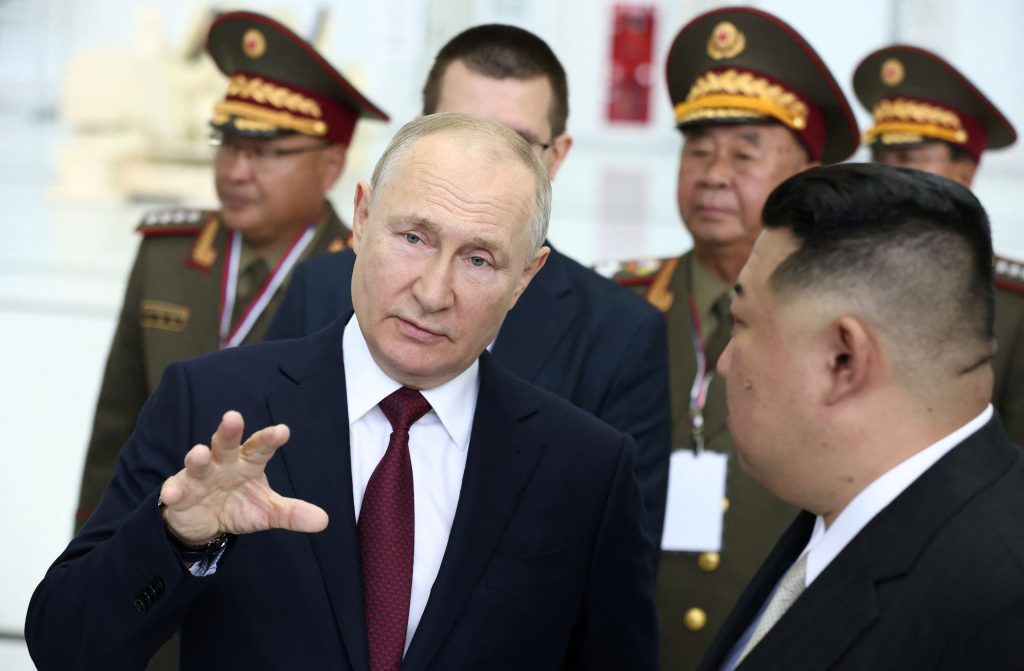 Secret Talks
Meanwhile, the talks between the two sides were held in secret and took place in two stages. For ninety minutes, Kim and Putin were accompanied by their foreign and defense ministers. That was followed by a 30-minute meeting between the two leaders held without any other ministers, according to the South Korean network, KBS.
The broadcaster speculated that the North Koreans requested food and energy shipments in exchange for providing weapons to Russia.
From the Russian state news agency Tass - which is notorious for its selective reporting - the official line was that the two men discussed "economic and humanitarian issues."
However, when Kim Jong Un appeared on camera at the lunch, it was clear that military matters had been on his mind. He toasted Mr Putin's health and predicted that Russian troops would win a "great victory" over their adversaries.
Kim was quoted as telling Putin that Moscow is waging "a sacred fight" to ensure its security while combating "hegemonic forces that oppose Russia."
"I reassured Putin that I will always be with Russia in the battlegrounds to fight against imperialism," he said.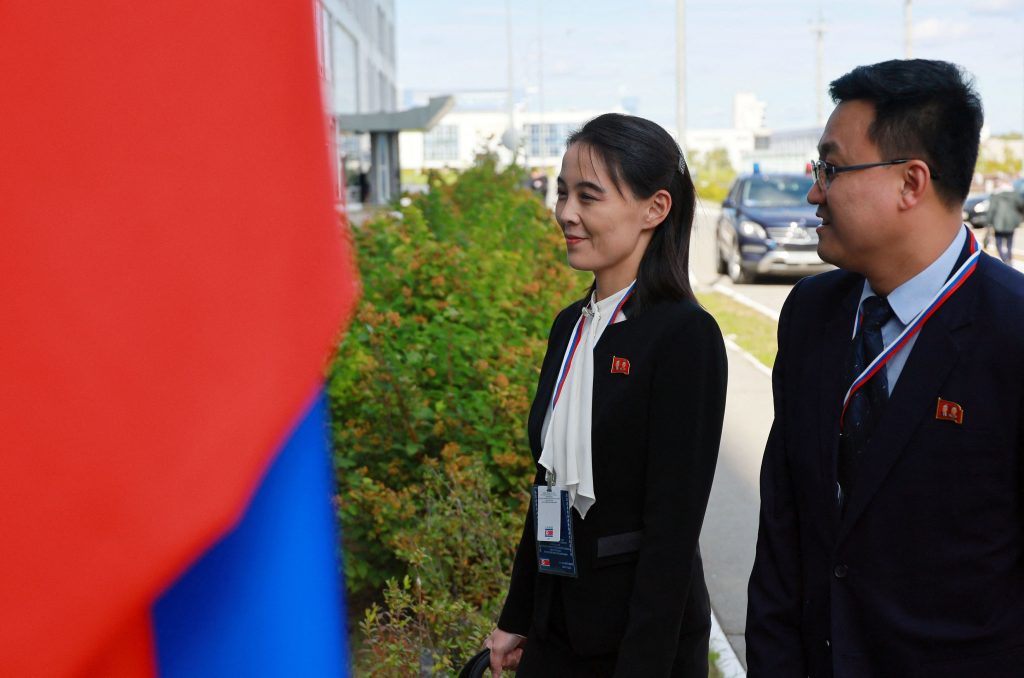 Sister's Support
Kim Jong Un's younger sister Kim Yo-jong - who specializes in propaganda and is especially known for her violent rhetoric - accompanied her brother.
At one point, she was seen hovering over his shoulder as he signed a visitor's book with a pen. She was also photographed with other North Korean officials stepping out of the armored train that had brought the delegation from Pyongyang.
Yo-jong's official rank is that of the Deputy Department Director of the Publicity and Information Department of the Workers' Party of Korea.
But a book published earlier this year suggested she is actually a ruthless political operator and a member of the North Korean "royal family" who is feared among officials and military commanders.
US academic Sung-Yoon Lee claimed in "The Sister" that Yo-jong – who is thought to be 35 years old – oversaw the agenda for her brother's meetings with Donald Trump and Xi Jinping.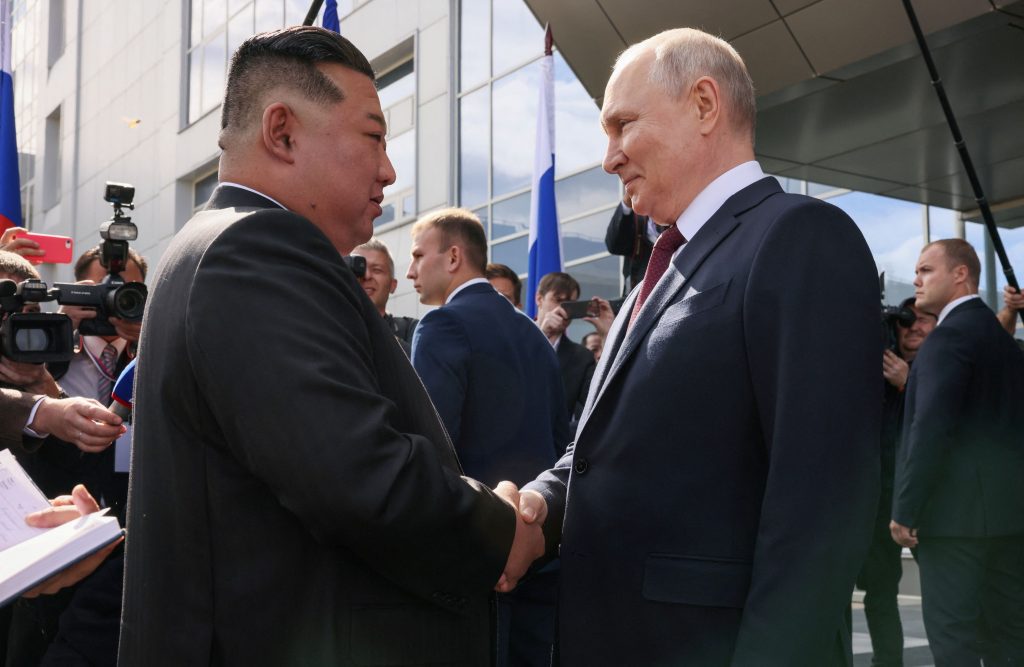 Scare Tactics
Photographs and video footage shot by the media at the Vostochny Cosmodrome emphasized the friendship between the Russian and North Korean leaders. That is enough to provoke deep concern in viewers in other countries, including Japan.
Lavonna Khrushcheva, a professor of International Affairs at The New School in New York City says, "Russia is suggesting that it still has this incredible leverage around the world. It is saying 'We can scare you; we can freak you out.' From a psychological perspective, this may be a greater weapon than actual physical weapons."
However, the likelihood is that the NATO countries, liberal democracies, G7 members, and security partners of America will look upon the Vostochny summit as a sign that an increasingly isolated Putin has few friends to whom he can turn. He has also placed himself in the degrading position of doing dirty deals with Kim Jong Un – a tyrant who has broken promises throughout his term in office.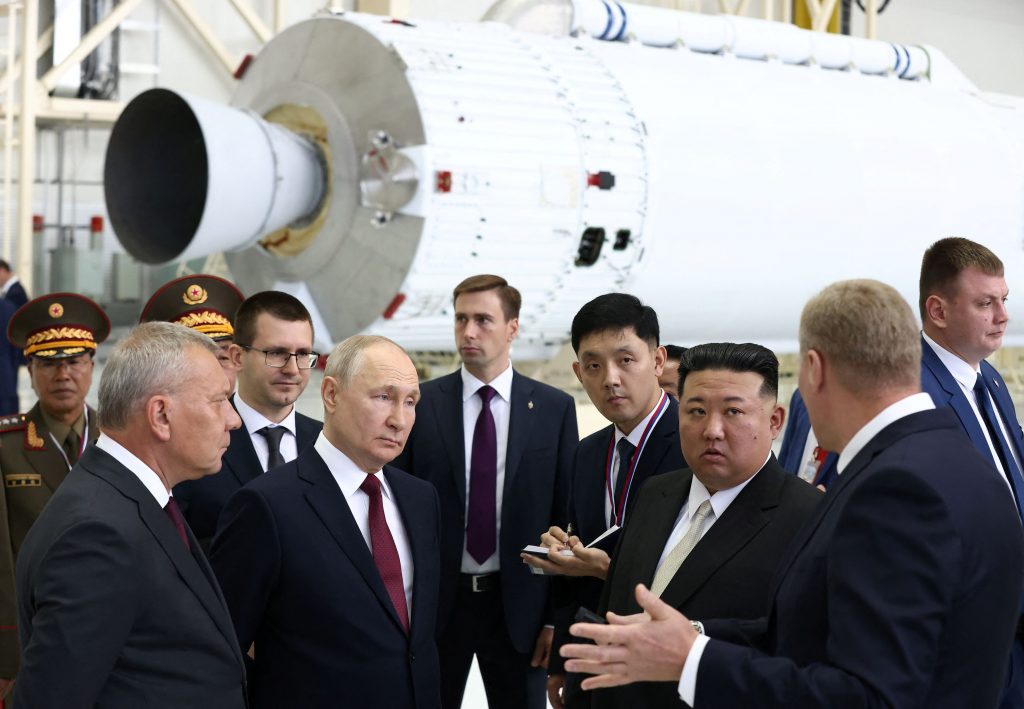 RELATED:
Author: Duncan Bartlett, Diplomatic Correspondent
Mr Bartlett is the Diplomatic Correspondent for JAPAN Forward and a Research Associate at the SOAS China Institute. Read his articles and essays on JAPAN Forward.