Ryosuke Takashima: Ashiya's New Mayor is Japan's Youngest Ever
The people of Ashiya made history when they elected Ryosuke Takashima, 26, as mayor. Instead of letting his youth hinder him, he turned it to his advantage.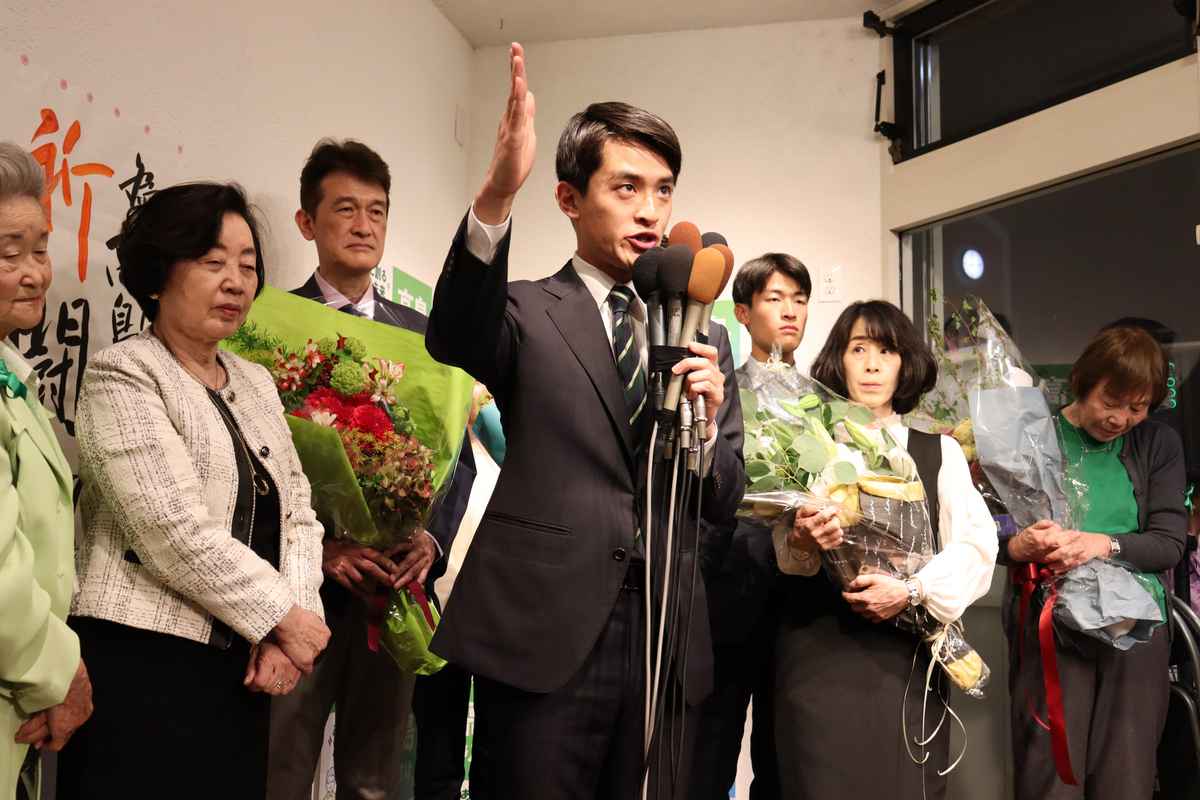 Ryosuke Takashima was elected mayor of Ashiya, Hyogo Prefecture, in the second half of the local elections on April 23. At the age of 26 years and 2 months, he became the youngest mayor ever in Japan.
A graduate of the elite preparatory school Nada Junior and Senior High School in Higashinada-ku, Kobe, he went on to study at Harvard University. However, given his lack of experience, his decision to run against the political big guns was deemed reckless. The three other candidates were incumbent Mai Ito, a former member of the prefectural assembly, and a former member of the municipal assembly.
Nevertheless, at the end of the race, his vote count was nearly double of Ito's.
What led him to victory, and what do we know about the youngest mayor in Japanese history?
Reminiscent of the Meiji Restoration
"Many people told me that I was too young and being reckless," Takashima explained in an interview before the election. He added that he was fully aware that his youth could be a disadvantage in the political arena.
But instead of hiding it, Takashima brought his youthfulness to the forefront of his campaign. For instance, he always disclosed his age when speaking on the streets, introducing himself as "Takashima, 26 years old." He was following the wise counsel of his campaign supporters.
One of them was Kunio Yamada, a fellow Nada High School alumnus and chairman of Rohto Pharmaceutical. Takashima recalls, "Chairman Yamada encouraged me by saying, 'During the Meiji Restoration, young people played an active role in ushering in the new era. I hope you will also do big things to bring change to Japan.'"
Ashiya has one of Japan's most exclusive residential areas and is home to many wealthy people. However, the city's population continues to decline, which has become a significant issue for the municipal government. The reason for Takashima's triumph, according to a local political source, is that "many Ashiya citizens chose to entrust their future to this outstanding young man."
The polls closed at 8:00 pm on April 23. When Takashima heard the news of his victory, he said, "When it comes down to it, it doesn't matter how young you are. It's all about results. I will do my best to live up to your expectations."
Raised on Praise
What kind of person is Takashima? Kenji Yamada, who gave pointers for his campaign, is a local Liberal Democratic Party (LDP) member of the House of Representatives and State Minister for Foreign Affairs. "[Takashima] is not just a member of the elite," Yamada explains. "He is a young man who shows his human side and charisma that will make anyone who meets him immediately like him and become a fan."
Takashima was born in February 1997 in Minoh City, Osaka. According to his mother Miki, he was a shy kindergartener who struggled to make friends. "I tried to praise him to build his confidence," she said.
"I praised him for even the smallest things, like greeting a friend's mother or properly lining up his shoes," she added. Takashima grew into an optimistic child who openly shared his ideas as he achieved little victories.
In addition, the Takashimas regularly held family meetings, with Miki keeping the meeting minutes. The most memorable family meeting was when they were brainstorming names for Takashima's second brother.
"My eldest two were named 'Ryosuke' and 'Shusuke,' so I was thinking 'Shosuke'. But 8-year-old Ryosuke pointed out that the names combined would make the word 'ryoshusho' [receipt] and suggested 'Jyosuke' instead."
Ultimately, they chose this name for his newborn brother.
'The God of Notes'
Another interesting chapter from Takashima's life is from his time in Nada Junior and Senior High School. His classmates used to fight over Takashima's notes, which were well-organized and neatly written. The notes even documented the teachers' small talk. This earned him the nickname "the god of notes."
Takashima also played scrum-half for the rugby club and was the president of the student council. He recalls how organizing a choral competition as a member of the student council taught him valuable leadership skills.
"We had a disagreement with the teacher over how the singers should enter and exit the stage. Due to time constraints, the teacher said that the class that finished singing should leave as the next class entered. But we thought that wouldn't look good, so we insisted on keeping the timing of entry and exit separate. During the rehearsal on the day before the event, the teacher became angry and left."
In the end, the student council agreed to go through with what they thought was right. The competition finish on time and it was also a huge success.
"The best way for everyone to enjoy an event is to do it the way they want to," Takashima explains. "For this, we need to communicate and build trust. Otherwise, people won't be convinced." It was during this time that he started thinking about the qualities that make a good leader.
During his time as the school council president, Takashima organized events and participated in festivals in Ashiya City, building rapport with the local community. This connection was what would eventually lead him to run for mayor of Ashiya.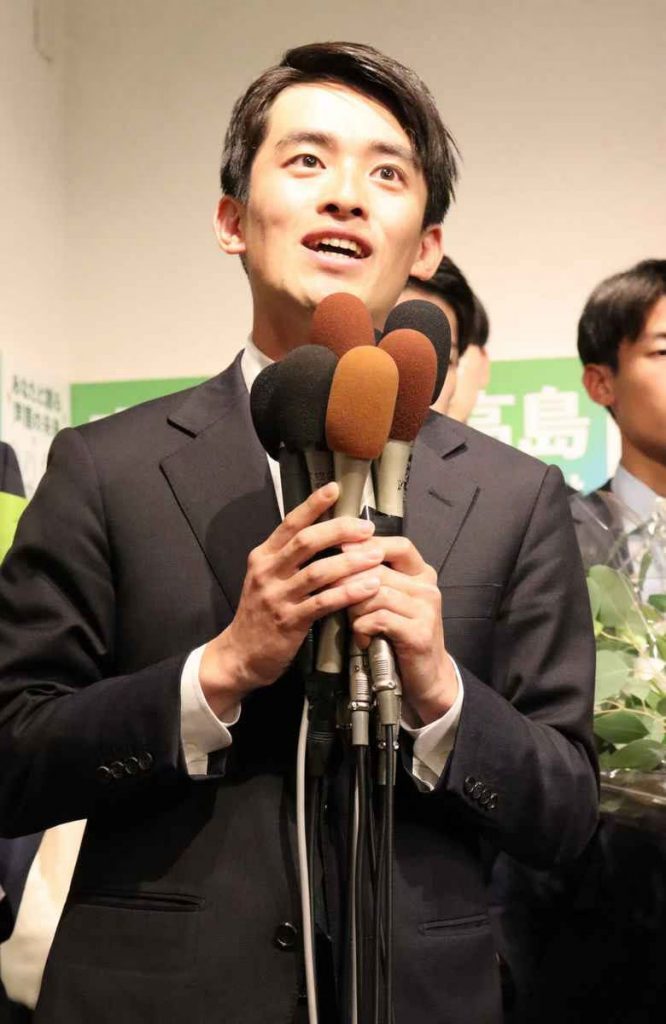 Learning to Accept Help
During his third year of high school, he was accepted to the University of Tokyo and Harvard University. He first enrolled in the University of Tokyo but left in September for Harvard.
However, the language barrier was a huge setback. "Our professors often gave us reading assignments of 100 pages, and my English at the time wasn't good enough. But I somehow managed to keep up, thanks to my classmates who offered to help."
Through this experience, Takashima learned the importance of asking for help rather than trying to do everything himself.
He majored in environmental engineering at Harvard and conducted research at renewable energy installations across the world. He hopes to introduce these cutting-edge technologies to Ashiya.
Each of these experiences, accumulated since childhood, paved the way for Takashima to become the youngest mayor in Japanese history.

RELATED:

(Read the article in Japanese.)
Author: Hideaki Furuno