EDITORIAL | Safety Measures for Crowd Control to Learn from the Seoul Stampede
Crowd control should have been undertaken. People in the narrow alley could not move as much as two hours before the tragedy in Itaewon.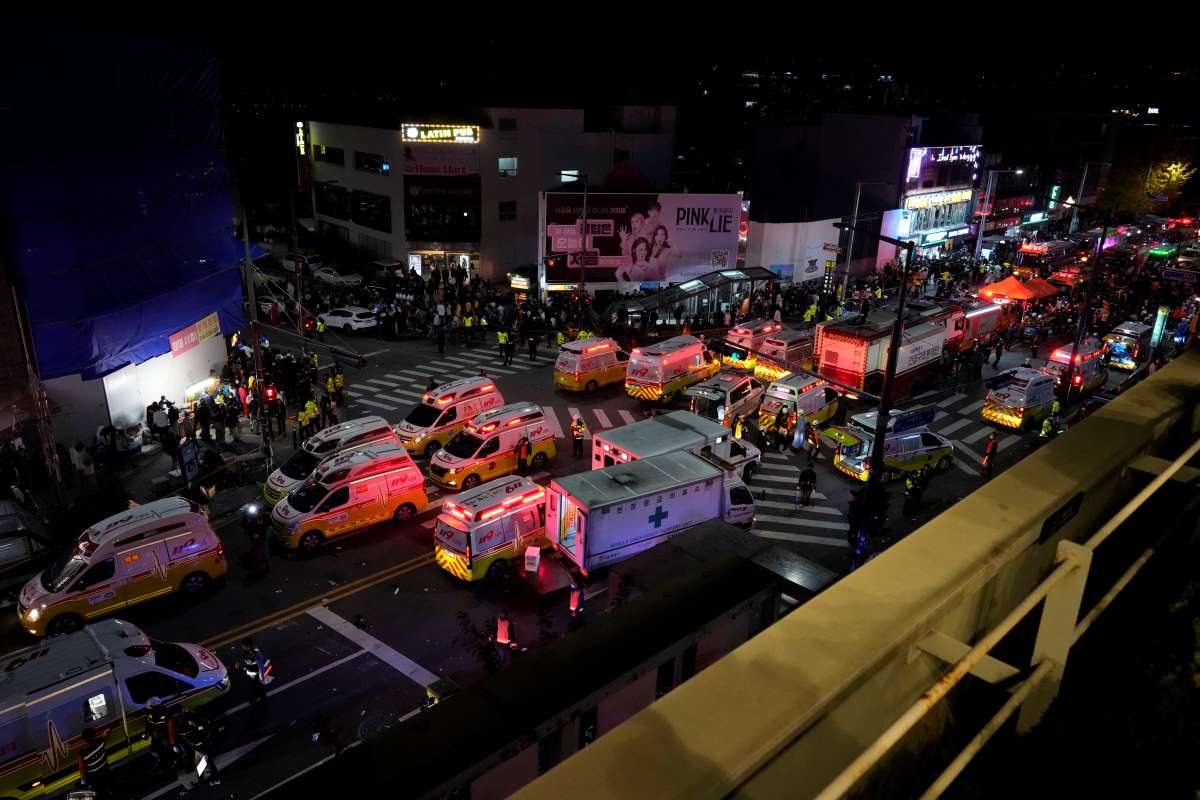 Crammed into an alley a bit more than three meters wide and 40 meters long with hundreds of other Halloween celebrants, more than 150 people lost their lives and more than 130 suffered injuries in the recent tragedy in Seoul. Nearly all the victims were young people, including two Japanese women.
Couldn't this horrific, heartbreaking accident have been prevented?
The disaster developed when shoving began in a crowd of tens of thousands of pre-Halloween revelers who had gathered in the Itaewon entertainment district of Seoul. People caught in the middle of a cramped alley sitting on a slope were pushed from both directions with no place to flee.
Panic ensued and people then began collapsing one on top of another like a house of cards. Those at the bottom of the crush were unable to move. and trampled upon by the surging crowd.
That appears to be how the deadly mob avalanche occurred.
South Korean Prime Minister Han Duk-soo vowed, "The government will undertake a thorough investigation into what caused this accident and do its best to make necessary institutional changes so that such an accident is not repeated."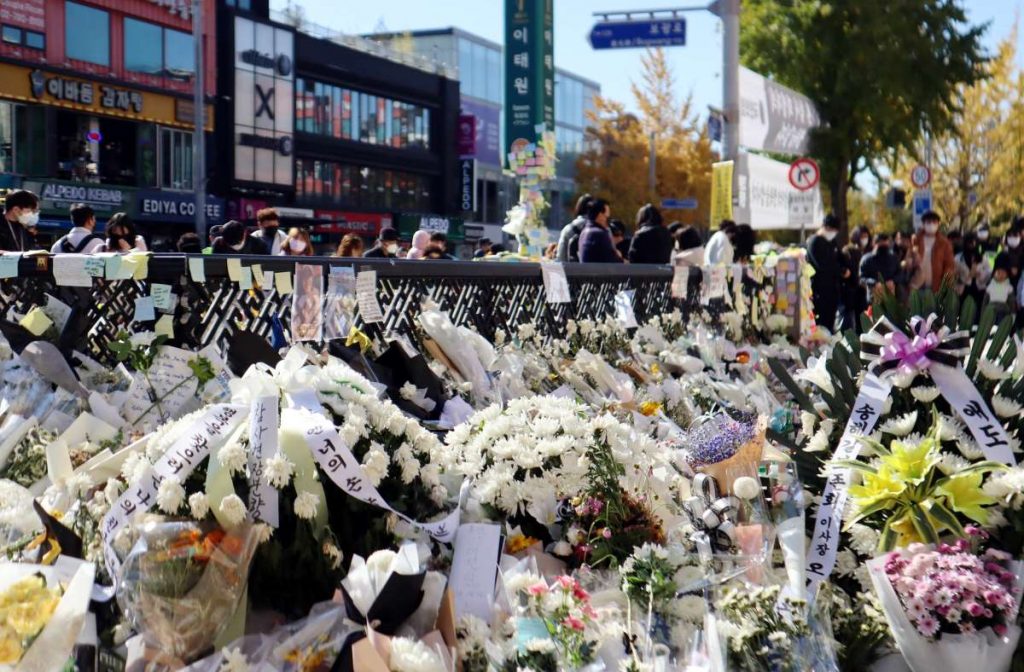 Behind the Itaewon Tragedy
Nevertheless, it is already clear that the biggest problem was that the local authorities and police had not foreseen the need to put in place crowd control measures to limit and redirect the flow of people in the crowded neighborhood.
Reports coming out of Itaewon testify that from two hours before the tragedy people could not move in the narrow alleys. Clearly a serious situation had already developed. And steps should have been taken at that point at the latest to regulate the flow of people.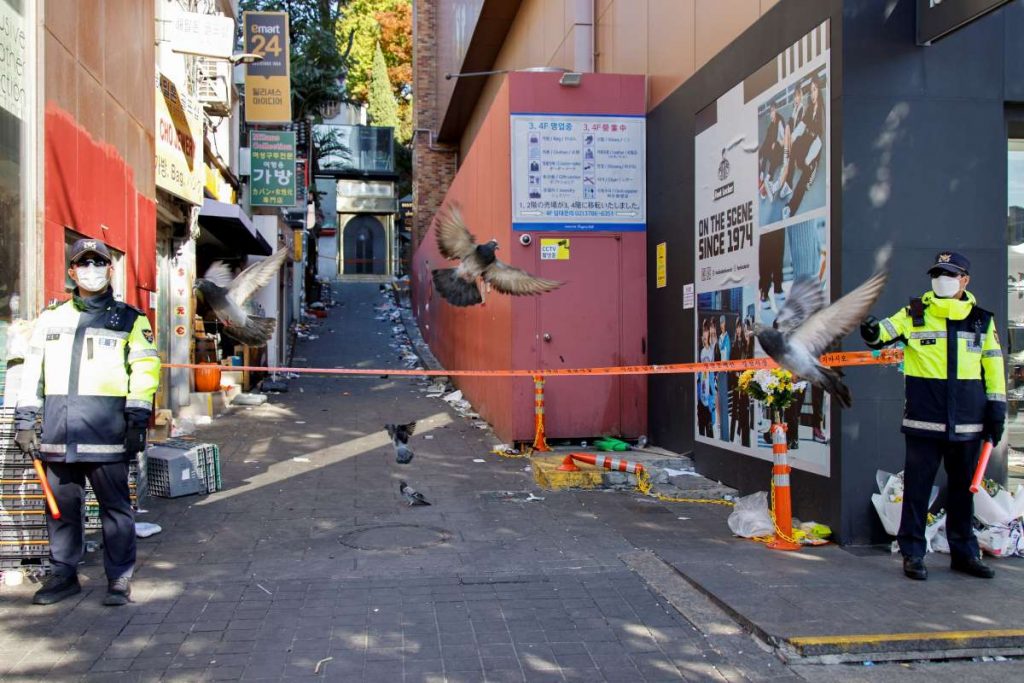 Similar incidents have happened all over the world. When in January 1956 roughly 30,000 people stampeded at the Yahiko Shrine in Niigata Prefecture during a New Year's ritual ceremony, 124 people ended up dying.
Another notable tragedy occurred in Akashi City in Hyogo Prefecture in July 2001. Then, an excessive number of people on a pedestrian bridge caused it to collapse, crushing 11 people to death and injuring 247.
Spectators on their way to see a fireworks display and others returning from the event jostled on a bridge, resulting in a "mob avalanche." Five officials from the Akashi City Government, Hyogo Prefectural Police, and a private security firm were later convicted of professional negligence resulting in death or injury.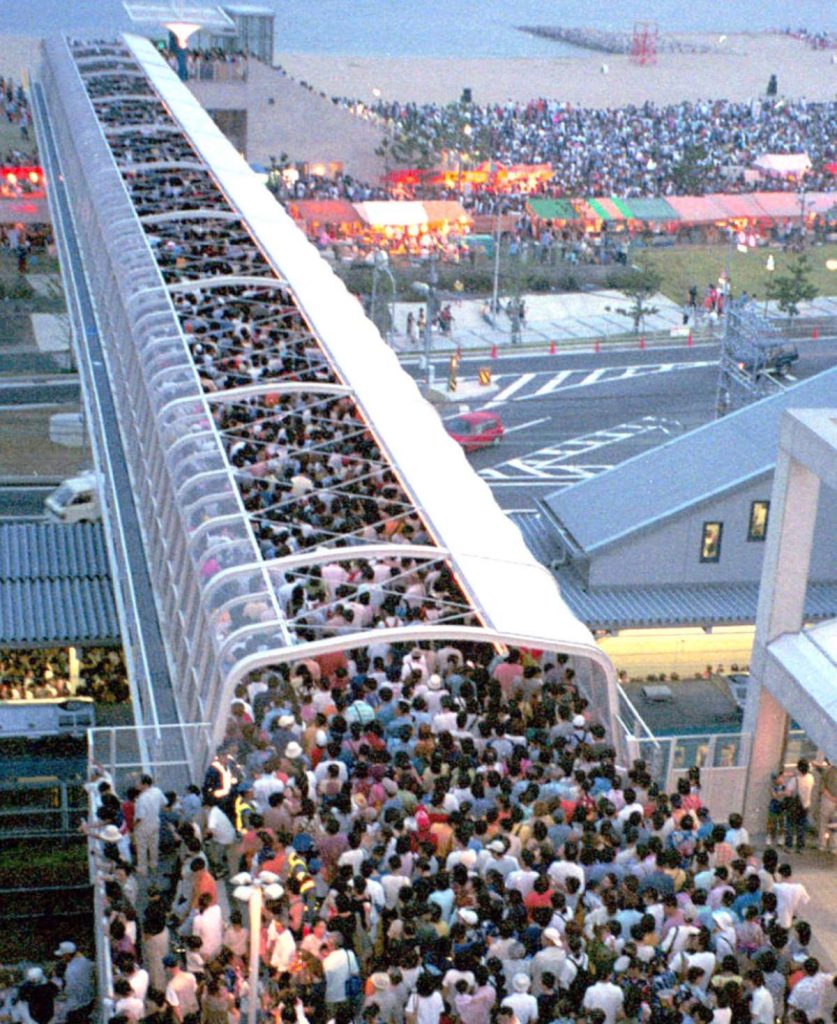 Crowd Control to Prevent Tragedies
Elimination of bottlenecks, control of crowds, and breaking up attendees into smaller groups are among the recommendations for preventing such tragedies.
These appeared in a report issued by the Akashi City Accident Investigation Committee. In particular, the report stresses how important it is for sponsors to coordinate beforehand with the police and security companies on systematic responses to be taken to prevent another incident.
Basically, these measures apply all the same to events without formal sponsors, such as the Seoul tragedy, which was a spontaneous street party. In that case, many participants were expected. So local civic authorities and the police should have closely collaborated ahead of time in formulating responses to take if problems developed.
For one thing, police and authorities should have had in place detailed measures for controlling the flow of the crowd.
Learning from the Tragedy
In the wake of the Seoul tragedy, the National Police Agency instructed police throughout Japan to coordinate with local civic authorities on plans to prevent Halloween incidents.
One innovation adopted in Japan has been the introduction of the softer image "DJ Police," officers who strive to be crowd-friendly and even leaven their instructions with a touch of humor. Such measures have proven remarkably successful in directing crowd flows.
However, there are cases in which it is simply impossible to predict how crowd flows will develop. In particular, preparations beforehand to restrict access to venues and establish travel routes are extremely important.


RELATED:
(Read the editorial in Japanese at this link.)


Author: Editorial Board, The Sankei Shimbun