Security, Defense Cooperation Puts Japan-Taiwan Relations Back on Track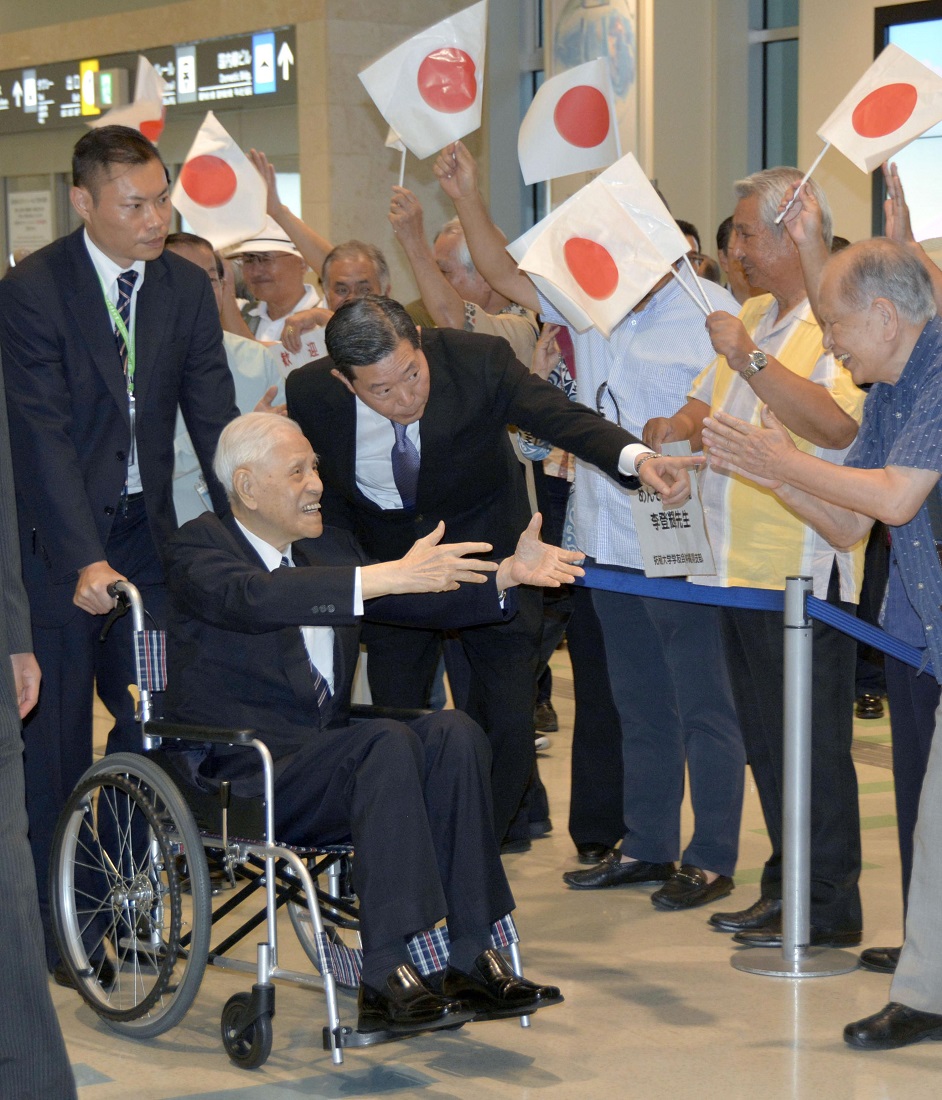 June Teufel Dreyer
The Chinese are fond of referring to their relationship with border states as "as close as that of lips and teeth: if the lips are gone, the teeth will be cold." And so it is with Japan and Taiwan.
There can be little doubt that the defense of Japan and that of Taiwan, both under pressure from the People's Republic of China (PRC), are closely connected. This has been acknowledged for decades, for example, when then-Defense Agency head Shin Kanemaru told his U.S. Defense Department counterpart Harold Brown in 1978 that the defense of Taiwan was vital to the defense of Japan.
The need for cooperation on mutual defense has only deepened in recent years, as China's assertive activities threaten them both.
Renewal of Warm Relations
Japan-Taiwan relations remained cordial even after Tokyo was forced to break formal relations with Taipei as the price of normalizing ties with the PRC in 1972. However, the election of pro-China Ma Ying-jeou as Taiwan president in 2003 put Japan-Taiwan ties into a virtual deep freeze. They rebounded quickly with the landslide victory of the opposition Democratic Progressive Party in December 2015. Most recently, Taiwan was the first country to pledge aid to Japan following the devastating July floods and landslides in western Japan.
Prime Minister Shinzo Abe and Foreign Minister Fumio Kishida sent congratulations to newly-elected Taiwan President Ing-wen Tsai on her victory, terming Taiwan an old friend with whom Japan shared basic values. At first glance simply formulaic diplomatic messages, the statements were not as innocuous as they appeared. This was the first time that congratulations had been issued to Taiwan at so high a level since Japan's normalization of relations with the PRC.
Nor was this a one-off gesture. A few months later, the Japanese government announced that it was changing the name of its representative office in Taipei from the virtually meaningless Interchange Organization, which gave no hint as to its functions, to the Japan-Taiwan Exchange Association (JTEA).
The new name implicitly elevated the two countries to equal status while hinting that Tokyo did not accept Beijing's contention that Taiwan is a province of China. At a ceremony unveiling the plaque for the JTEA, its head, Mikio Numata, described the change as taking to the next level the already close Taiwan-Japan exchanges. (RELATED STORY: Like the U.S., Japan Should Have Its Taiwan Relations Act)
A few months later, apparently delaying the announcement until after United States President Donald Trump's meeting with Chinese President Xi Jinping at Mar-a-Lago, Taiwan's Executive Yuan approved a proposal to rename Taiwan's representative office in Tokyo from the Taipei Economic and Cultural Office to the Taiwan-Japan Relations Association. Perhaps hoping to avoid Beijing's ire, the announcement was made in a press release, with neither a ceremony nor even a news conference.
Beijing's Reaction
Such hopes would have been in vain. Beijing did notice, and complained regularly of these and subsequent developments. Among the objects of Beijing's ire was the announcement that Japan's Self-Defense Forces (SDF) were planning a tabletop exercise predicated on a military clash between the PRC and Taiwan, with the SDF taking part as an observer.
A spokesperson for the Chinese Foreign Ministry stated that "the Taiwan issue" was an internal affair of China, and that she hoped the Japanese side "would speak and act cautiously." Beijing's pique was yet more in evidence when the 2017 annual security report of Japan's National Institute of Defense Studies had as its focus the China-Taiwan relationship, again implicitly treating the two as equals.
Initially, most of the post-Ma administration re-engagement between Taipei and Tokyo focused on matters less likely to incur Beijing's ire. These included cultural exchanges and solving economic issues between the two, including fishing rights in contested areas, taxation agreements, and under what circumstances Taiwan would agree to resume food imports from the areas affected by the 2011 nuclear meltdown in Tohoku.
Calls for Security Dialogue, Defense Cooperation
But, as pressure from China mounted, so did the felt need for closer defense relations. Chinese ships and planes circumnavigated Japan and Taiwan with worrisome frequency, passing through the Miyako Strait and Bashi Channel. The introduction of new, more lethal Chinese weapons filled news reports, and in May 2018 the PRC's second aircraft carrier began sea trials. (RELATED STORY: China's Dream, Japan's Nightmare?)
In the same month, Admiral Tomohisa Takei, Japan's former Maritime SDF chief of staff, stated at a forum in Washington that military ties between Japan and Taiwan should be increased in the face of Chinese aggression in the region. In June, former Taiwan president Lee Teng-hui, visiting Japan at a dinner hosted by the Japan-Taiwan Peace Foundation, called for the two countries to promote exchanges and cooperation for their common defense.
Also in June, The Sankei Shimbun ran an interview with Taiwan foreign minister Joseph Jaushieh Wu in which Wu called for a Japan-Taiwan security dialogue in light of the threat posed to their mutual interests by increased activity by the Chinese armed forces in the area.
Beijing Protests
The Chinese embassy in Japan lodged a protest, condemning the report for "advocating Taiwan independence," prompting countercharges of interference with freedom of the press in Japan and Taiwan. An article in Japan Forward recommended that the Japanese government enact its own version of the Taiwan Relations Act, "not shying away from the security aspects."
How much these expressions on the desirability of a closer Japan-Taiwan defense relationship will translate into actual cooperation remains to be seen. Although Taiwan has excellent research scientists, they are hampered by the need to produce for a very small defense market. Assistance from Japanese experts who are already experienced in such fields as submarine construction could be critical to the creation of a strong deterrent that would benefit both countries.
However, there are concerns that PRC espionage operations could result in advanced Japanese technology ending up in Chinese hands. Each side is constrained as well by concerns about the reaction from Beijing, already adept at seizing on any development, no matter how minor, as a "provocation" it must respond to.
Still, this is progress that would have seemed unthinkable as many as five years go. It's a start.