Seeking to Stop Crime and Securing a Future in Pacific Islands Paradise
Does the rule of law exist in Pacific Island countries? The issue is no longer at the level of asking the question, "What should we do?"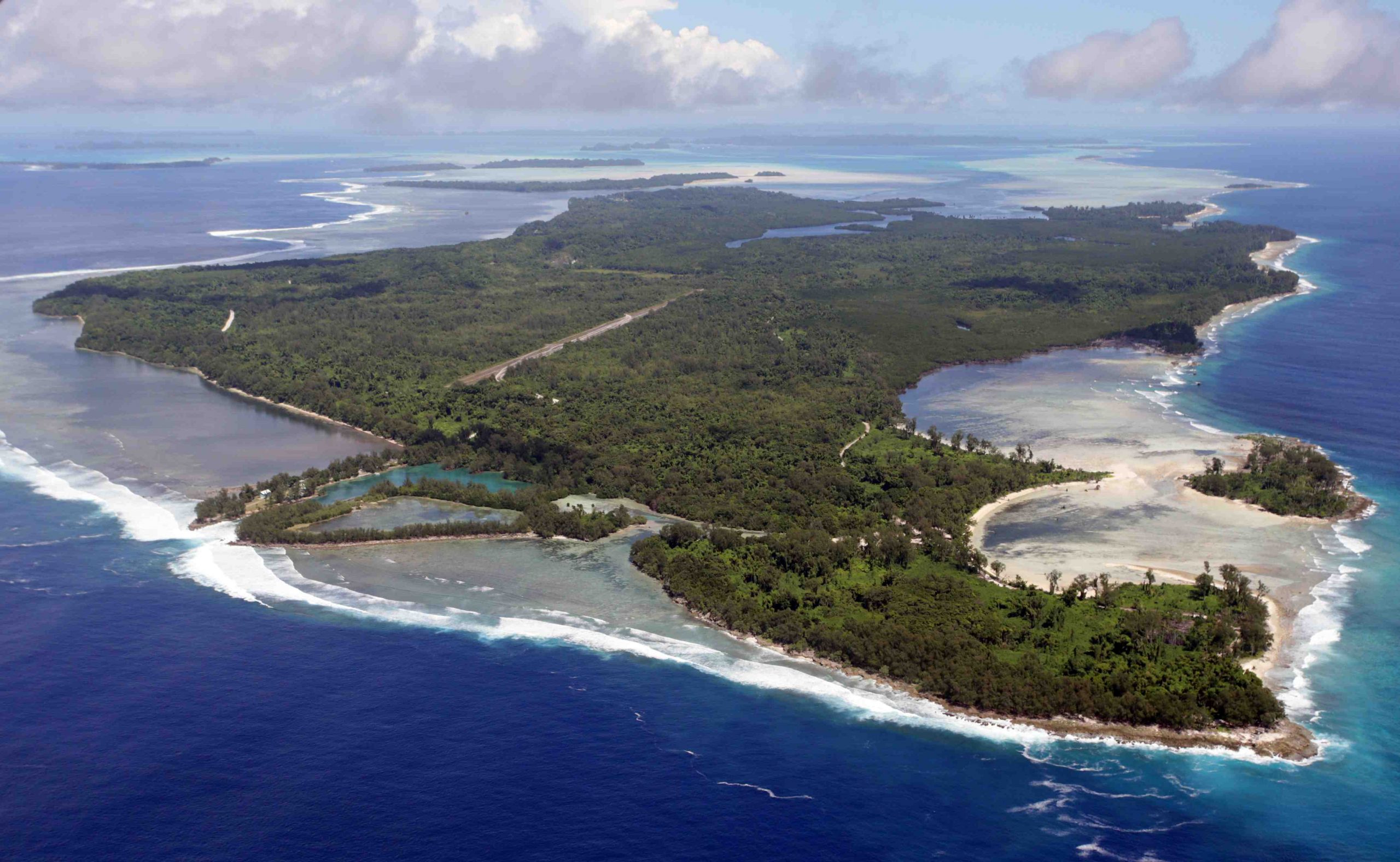 ~~
Last of 2 parts
Read Part 1 here: Targeting Palau and other Island Countries, China Puts Human Rights and Pacific Security at Risk


On December 9, 2020, International Anti-Corruption Day, the U.S. Department of the Treasury's Office of Foreign Assets Control (OFAC) issued a press release detailing sanctions on criminal networks across Africa and Asia. OFAC implements the Global Magnitsky Human Rights Accountability Act that targets perpetrators of corruption and serious human rights abuse. It revealed that cybercrimes are prevalent throughout the Pacific Islands.


Virtual Currency Crime between Vanuatu and Palau
In June 2019, after a presentation at a conference organized by the ANU (Australian National University) and held in New Caledonia, I stopped off in Vanuatu. The purpose was to present to the National Archives my doctoral dissertation that addressed Vanuatu's telecommunication development and policy as part of case studies, which I had completed a few years ago. I also visited friends and acquaintances who had helped me. On the day of my arrival in Vanuatu, the top story in the local newspaper, the Vanuatu Daily Post, was news of the deportation of Chinese criminals.
Strangely enough, however, the details of the crime had not been disclosed by the government. Moreover, the police from China came in on a chartered plane and took the accused criminals back to China. Isn't Vanuatu supposed to be a country with its own rule of law and democracy?
An acquaintance of mine, Daily Post editor-in-chief Dan McGarry, voiced his doubts. An even stranger thing had happened. The word "Vanuatu" kept popping up on Twitter in Japanese. The six deported Chinese were from a group called Plus Tokens, which is famous for its virtual currency investment business. Many Chinese and Japanese also seemed to have invested in the group. The news that the six Chinese had been deported from Vanuatu reached Japan via China. I immediately informed the editor-in-chief, Mr. McGarry.
Several of the six Chinese were in possession of Vanuatu passports and had criminal records. However, the Vanuatu government did not disclose this information. Rather, the Vanuatu prime minister at the time summoned the Canadian publisher, Mr. McGarry, and threatened him to return to his own country if he didn't like it there. The prime minister took away McGarry's work visa, and finally denied him entry back into Vanuatu after a business trip to Australia.
Disregard for human rights, the social networking sites echoed. Yes, in Vanuatu, as in Palau, the head of state cooperates with China's cybercrimes and obliterates those who talk about darkness.
What happened in Vanuatu was not the first time this type of thing has happened in the South Pacific. The exact same thing happened in Fiji, which quickly deepened its relationship with China, as Australia and New Zealand distanced themselves from the coup.
In June 2018, 77 Chinese involved in online gambling made headlines when they were suddenly taken away from Fiji by Chinese police in a chartered plane. As in Vanuatu, the Fijian government was not involved in any arrests and did not disclose any information. Similar deportations have taken place in the Philippines and other countries by the hundreds, leading Chinese experts to suspect that the deportations are not arrests, but rather "protection" by the Chinese government.


Vanuatu Passport Sale for Triad
Does the rule of law exist in Pacific Island countries? The issue is no longer at the level of asking the question, "What should we do?"
There is yet other Chinese involvement in Vanuatu. Over the past few years, around 4,000 passports have been sold, many of which have been purchased by Chinese nationals. More and more people may be looking to escape from China and Hong Kong, but many media outlets have begun to take up the issue and sound the alarm. An August 20, 2020 article in the Guardian states that in the first six months of this year alone, passport sales reached just over $6 million USD, 80 percent of the planned total. It noted that Vanuatu had a national budget surplus, despite the COVID-19 and cyclone damage. Each passport costs about $13,000 USD, from which the government receives $8,000 USD in revenue.
In other words, passport sales revenue accounts for a third of the national budget, and the Vanuatu government cannot afford to stop this business. Many Chinese who have obtained passports do not even live in Vanuatu, but instead migrate to Europe. Passports are sold in both developed and developing countries, but Vanuatu's passports have gained a reputation for their lax and fast screening process. At one point, there was even an effort to make them available for purchase using virtual currency. Six of the deported Chinese nationals who held Vanuatu passports had criminal records. Vanuatu's disregard for law and order is spreading among criminals around the world.
The members of the Triad who entered Palau had Vanuatu passports. What they were doing in Palau was virtual currency trading and cybercrime. Chinese transnational online gambling and virtual currency fraud is steadily eroding across the equator and into the Small Island Developing States -SIDS.
Fortunately in Palau, which has no diplomatic relations with China, the Chinese police cannot come to "protect" or "arrest" these criminals. However, the global belief that there is no such thing as trans-national crimes in a small island nation, a paradise in the Pacific, may have turned the region into a paradise for cross-border crime. And China is also cleverly using the assumption that small countries cannot influence the international community.
This tendency to disregard small countries has also affected the South China Sea. Vanuatu was one of the first and most consistent supporters of China's position in the South China Sea. The impact on the international stage of the outnumbered Pacific island nations cannot be ignored. The Republic of Vanuatu, with a population of only about 300,000 people and around 100 ethnic groups on around 100 islands, has not even been able to develop itself domestically.
There are no experts in international and maritime law. And where would they get expertise on "historical rights," which was a main point in the South China Sea Tribunal? The Chinese Communist Party has signed sister agreements with several political parties in Vanuatu to secure their support for the South China Sea. A few million USD would be enough to secure Vanuatu's support. That's how poor the Pacific island countries are. After gaining independence, only the con people of the world approach them.
It would be impossible for Japan, the U.S., Australia, and New Zealand to bribe anyone at the governmental level.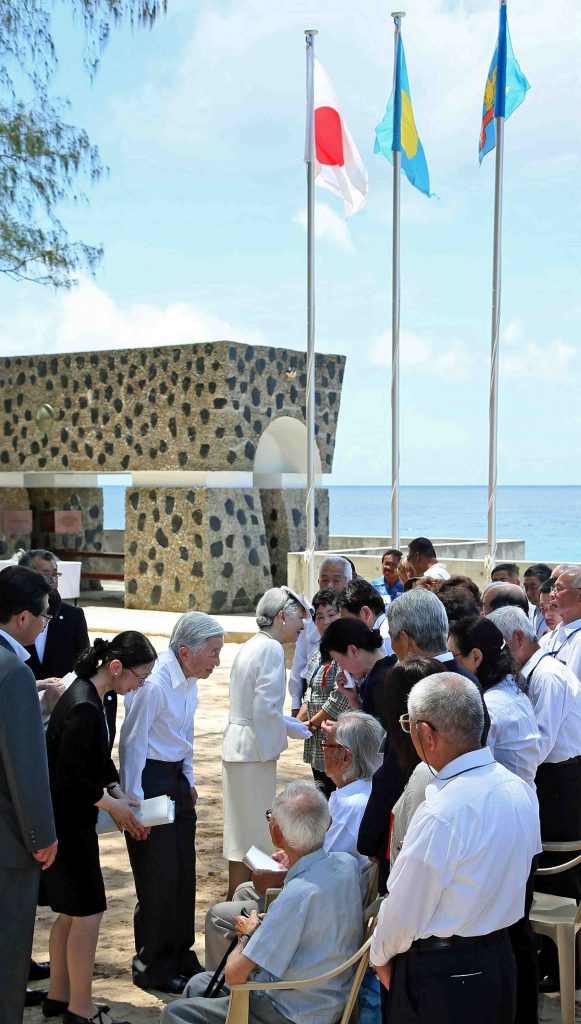 Japan's Involvement and Responsibility
Unfortunately, Japan is not a bystander to this "darkness in paradise". On the contrary, it is a country full of people who have participated in creating this darkness for decades. Takayoshi Yamaguchi, former chairman of Japan Life Co, was arrested this past September for business fraud in Palau. Former Prime Minister Yasuhiro Nakasone was denounced in the Diet for receiving $100,000 USD in donations from "Japan Life," as well as a 660,000 km2 (200,000-tsubo) of land in Palau, which was recorded in the Diet minutes.
In the 1980s, Japan was in a bubble economy and money was roaring. One of the biggest frauds after the war, the Toyota Shoji case, involved Chairman Kazuo Nagano being stabbed to death in front of reporters, including TV cameras. Toyota Corporation had leased land in the Airai State of Palau and announced plans to develop a large hotel and resort. It has been suggested that it may have been used to attract investment and launder hundreds of billions of yen that disappeared with Nagano's death.
Is it a coincidence that Palau's first president, Haruo Remeliik, was assassinated just 12 days after Nagano was killed? By the way, I've heard of this scheme somewhere. The dubious investments currently being made in China were formed by the Japanese.
The impact of the development of telecommunications and the Internet has both deepened and exposed darkness at the same time. The growing darkness is the spread of cybercrimes. At the same time, information darkness has been shared and exposed immediately by the world's intelligence organizations.


Looking Toward the 2021 Pacific Island Leaders Summit
This year, the Japanese government is scheduled to host the ninth Pacific Islands Leaders summit, which began in 1997. Since the end of the Cold War, while the U.S. withdrew from the region, middle power Australia and small New Zealand have been defending the vast Pacific Ocean. They are excellent and have done very well. But the Indo-Pacific is huge.
Britain has many Commonwealth member countries in this region, and France has jurisdiction over the Overseas Territories and the world's largest EEZ. This past September, Germany, which Japan kicked out of the Pacific a hundred years ago, also announced its Indo-Pacific policy.
Whether the meeting is held in person or virtually because of COVID-19, I hope that Japan will encourage these "like-minded" countries, which have the reality of maritime power, to participate in the next island summit and cut into the darkness of paradise with law and order, such as what U.S. Global Magnitsky Human Rights Accountability Act is trying to do.


Author: Rieko Hayakawa, PhD
Find other articles on JAPAN Forward authored by Rieko Hayakawa here.