[JAPAN SPORTS NOTEBOOK] Global Pandemic Continues to Wreak Havoc on Sports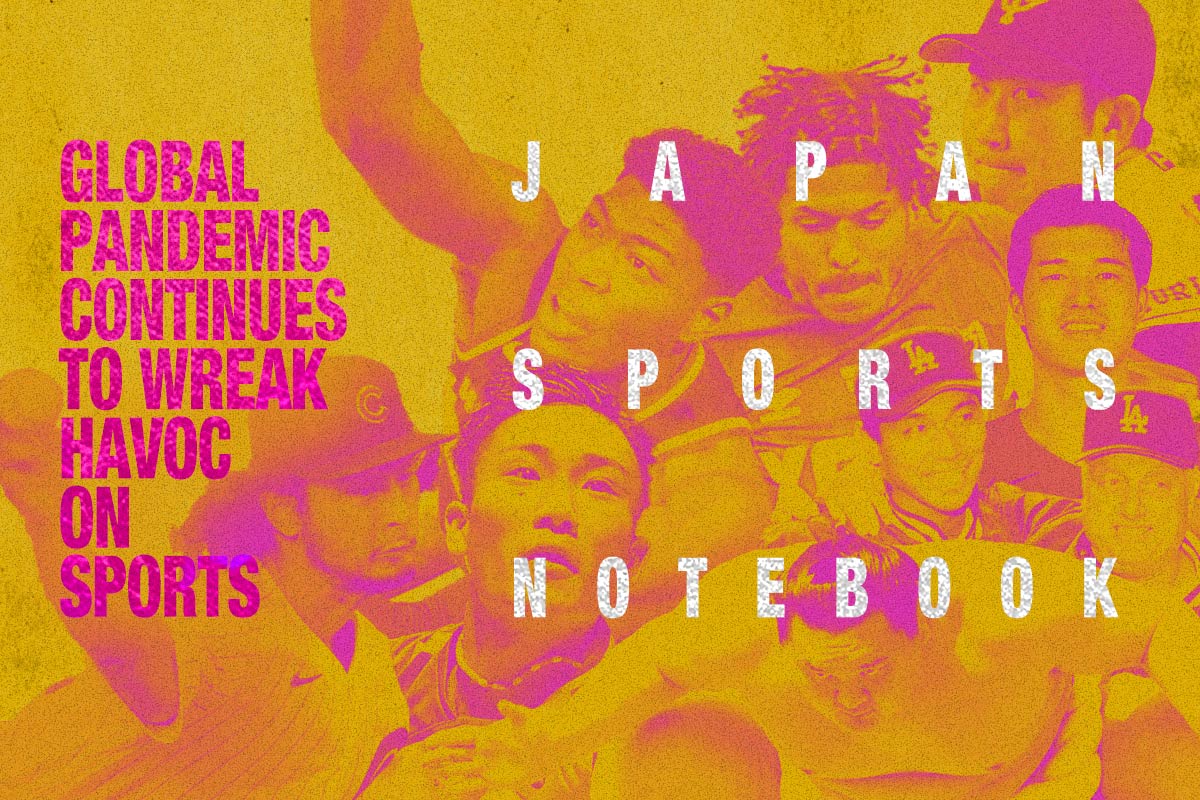 ~~
The year is less than two weeks old, and already the global COVID-19 pandemic has made a major impact on what's happening in Japanese sports.
Badminton world No. 1 Kento Momota tested positive for COVID-19 on Sunday, January 3 before the Japan national team's scheduled trip to Thailand on Tuesday, January 12. Momota was the only national team member to have a positive coronavirus test.
But as a precautionary measure, the trip was called off. The Nippon Badminton Association made the announcement on the same day as Momota's positive polymerase chain reaction test.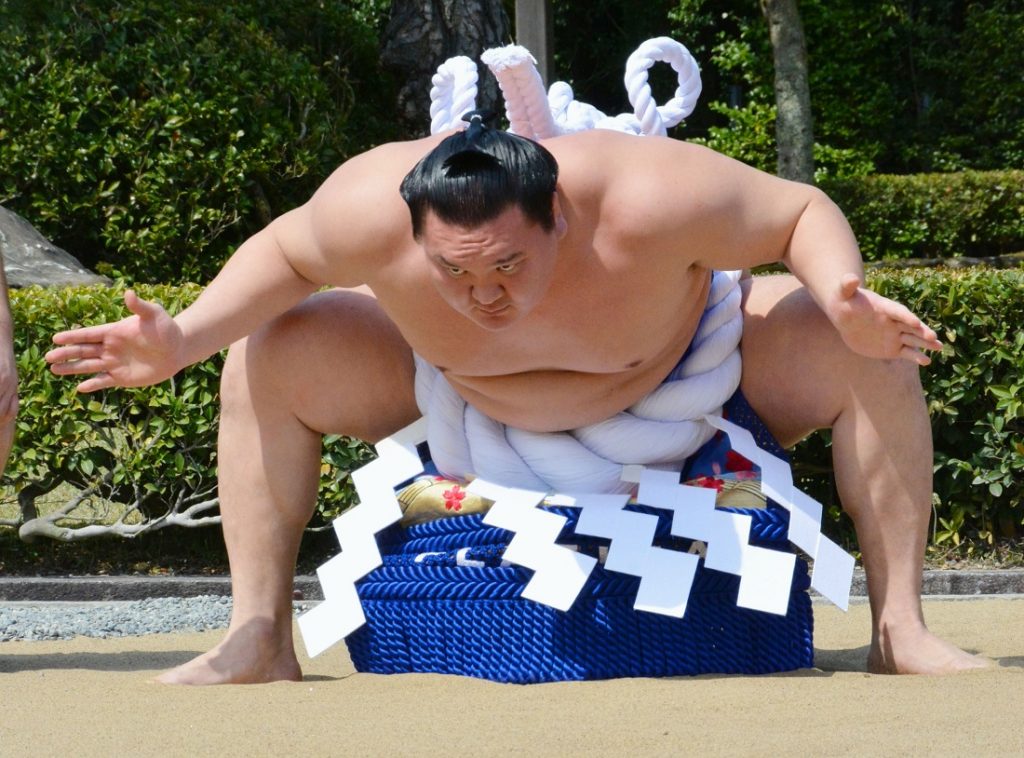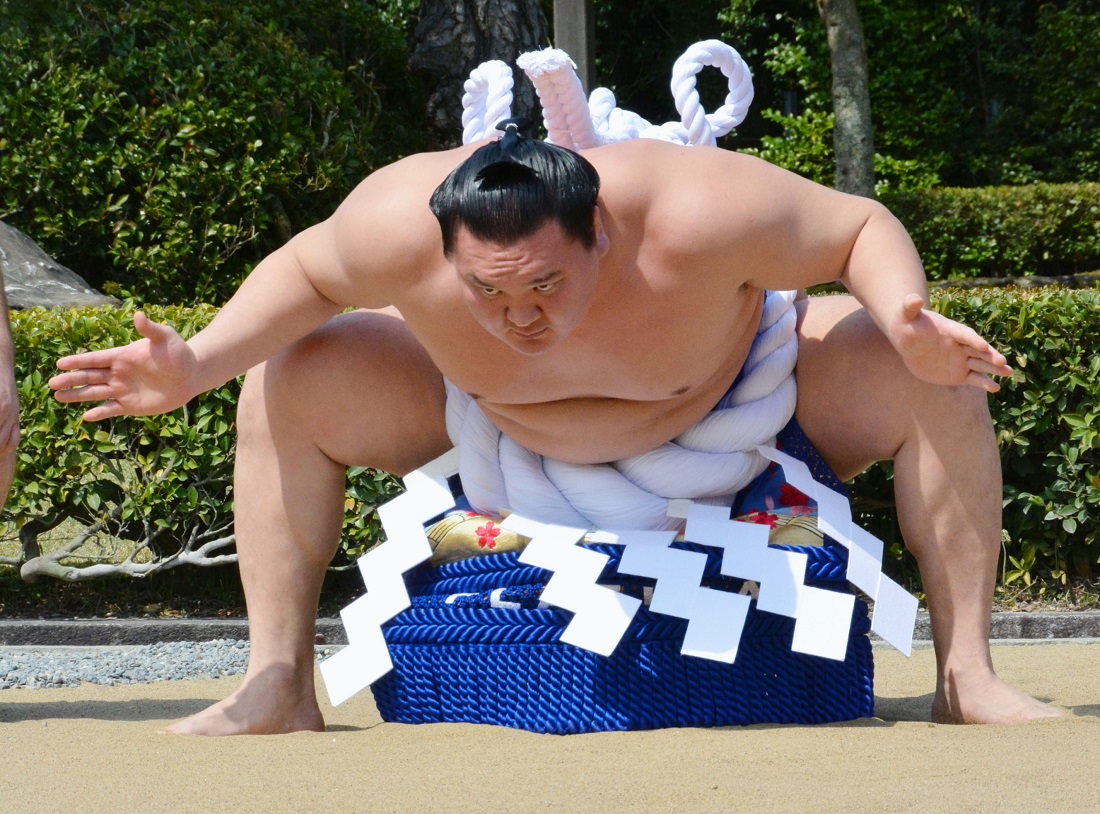 In the same week, all-time sumo great Hakuho also received a positive coronavirus test, and he won't compete in the New Year Grand Sumo Tournament which starts on Sunday, January 10. The yokozuna's positive test came several days after a coronavirus outbreak at the Arashio stable in Tokyo. (Fellow yokozuna Kakuryu is sidelined with a back injury.)
Twelve of the stable's members, including makuuchi division wrestler Wakatakakage, had positive virus tests, it was reported on New Year's Day, the Japan Sumo Association (JSA) announced.
As the New Year Basho inched closer to its opening day, a total of 16 second-division or higher wrestlers were already out of the 15-day meet, The Mainichi reported on Saturday, January 9. All wrestlers from the Kokonoe, Tomozuna, Miyagino (Hakuho's) and Arashio stables will skip the tournament.
In related news, swimmer Rikako Ikee has decided to skip the next meet on her comeback trail.
Ikee was scheduled to race in the women's 100-meter freestyle at a Tokyo Swimming Association-organized event on January 10 in Tokyo.
The increase in COVID-19 cases in the Kanto region were cited as the reason, event organizers revealed, according to published reports on Wednesday, January 6.
Ikee made a high-profile comeback in October 2020 after a 19-month absence from competition while battling leukemia.

Tennis player Yuichi Sugita also tested positive for COVID-19, it was revealed on Tuesday, January 5, just before his planned departure from Serbia, where he made preparations for the Antalya Open in Turkey (January 7-13).
"My training in Serbia went smoothly and I had planned to kick off the year with the ATP 250 event in Turkey," Sugita announced on Twitter. "Right now my fever and cough have settled and I'm feeling healthy. I'll begin preparing for the Australian Open."

The Australian Open starts on February 8.

What's more, the B. League, canceled its annual All-Star Game on January 9. The midseason pro basketball showcase game was set to be held in Mito, Ibaraki Prefecture, on Saturday, January 16. Mito City officials asked the league to cancel the event because of the pandemic.

All of the above, could complicate preparations for the rescheduled Tokyo Olympics, which are set to open on July 23, while a state of emergency was enacted for Tokyo, Kanagawa, Saitama and Chiba prefectures for January 8 to February 7 due to a big spike in COVID-19 cases.

Canadian IOC member Dick Pound this week expressed some doubt that the Olympic Games will occur.

"I can't be certain because the ongoing elephant in the room would be the surges in the virus," Pound told the BBC.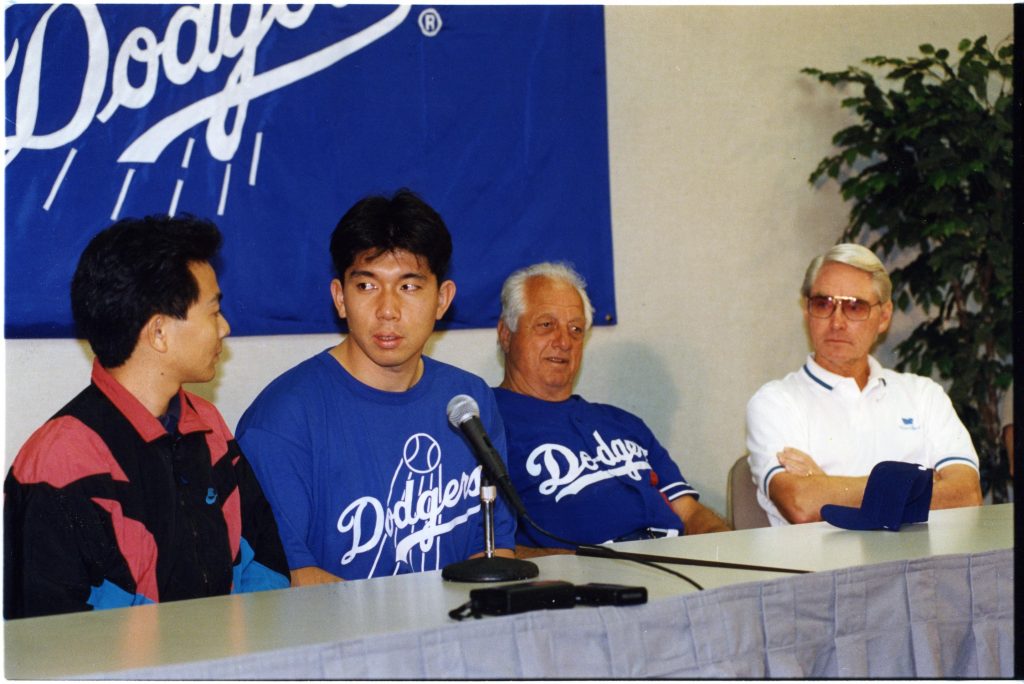 Baseball
Lasorda, Nomo's First MLB Manager, Dies at 93
Iconic manager Tommy Lasorda, who guided the Los Angeles Dodgers from 1976-96 and won a pair of World Series titles, died at a hospital after suffering a heart attack at his home in Fullerton, California, on Thursday, January 7, the MLB club announced the next day. He was 93.

Lasorda, who had a long history of heart problems, had nearly spent two full months at the hospital before being discharged on Tuesday, January 5.
Lasorda played an integral role in easing Hideo Nomo's transition to the major leagues in 1995. The Hall of Fame skipper showed faith in Nomo from the get-go. Nomo started the Dodgers' seventh game of the season, went on to win 13 games. He led the National League in strikeouts (236). He was named the NL Rookie of the Year.


Nomo, who has worked as an adviser for baseball operations for the San Diego Padres since 2016, issued a succinct statement in tribute to his former mentor.

"It was a great shock to me," Nomo said of Lasorda's passing, according to The Sankei Shimbun. "I cannot thank you enough even if I thank you. "
In December 2008, Lasorda was presented with the Order of the Rising Sun, Gold Rays with Rosette to recognize his many contributions to baseball's development in Japan. Extensive details are reported here.
"I am deeply honored and humbled to receive this award," Lasorda said when the announcement was made in November 2008. "I have the highest respect for the Japanese people and have loved working with them in every aspect to help build a bridge between our two countries through baseball."
RELATED COVERAGE:
BASEBALL | Nomomania: National Hero Expresses Pride in Japanese Players' Success in MLB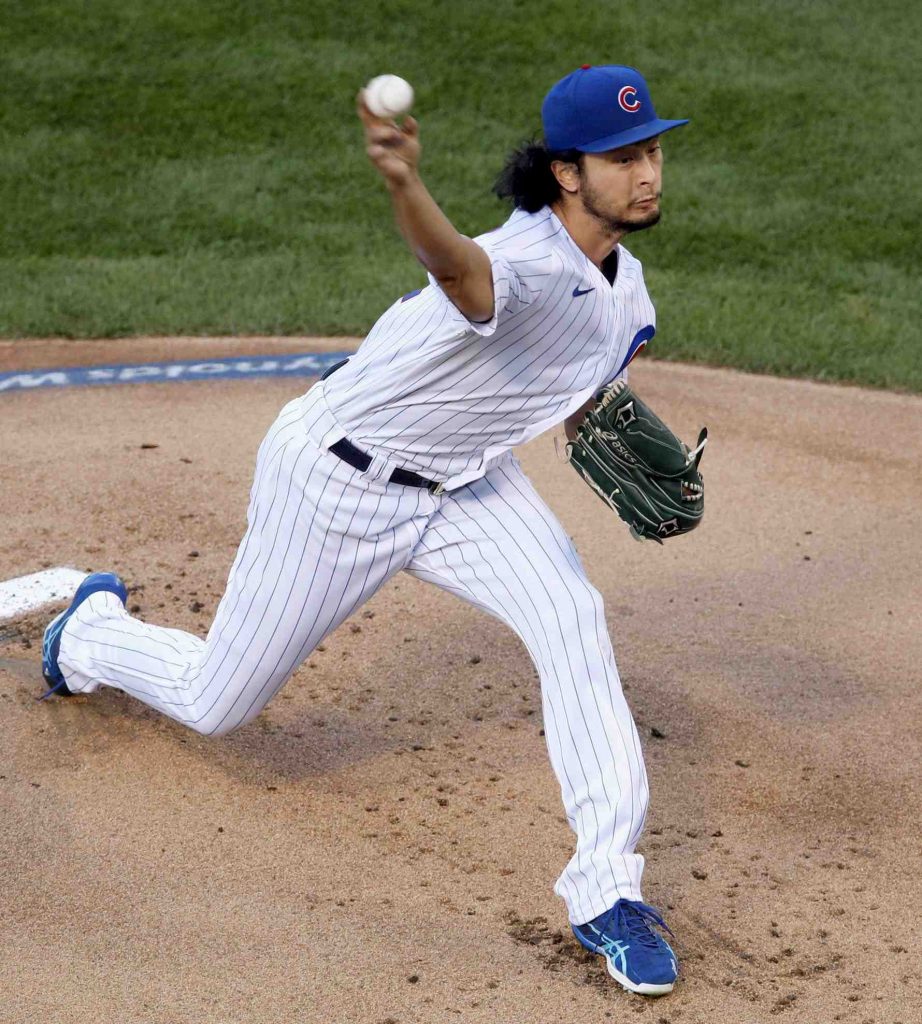 Darvish Traded to Padres

Yu Davish, the runner-up for the National League Cy Young Award last season, was traded to the San Diego Padres in a highly publicized deal in the final week of 2020.
The Chicago Cubs had signed Darvish, who posted an 8-3 record with a 2.01 ERA in 76 innings in the COVID-19-shortened 2020 campaign, to a six-year deal in 2017 before making the trade that was discussed in a news conference on New Year's Eve.
"I think this is one of the best teams in baseball right now," Darvish said of San Diego during the news conference. "I actually wanted to throw against the Padres last season, just to see how good I was. So I'm very happy to join a team that's as strong as the Padres."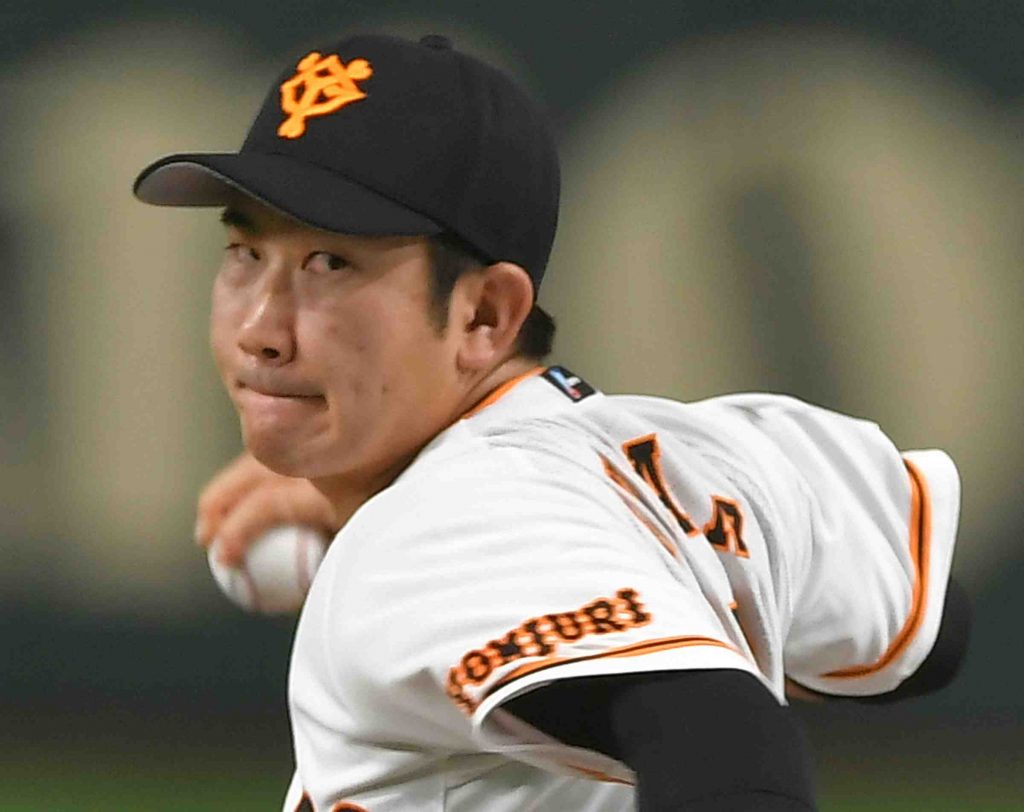 Sugano Doesn't Land MLB Contract, Returns to Giants
Veteran hurler Tomoyuki Sugano, who was 14-2 with a 1.97 ERA last season, aspired to pitch for an MLB team in 2021, but he failed to come to terms with a big-league club before the January 7 deadline.
Sugano had a one-month window to negotiate a deal with an MLB team under terms of the posting system.
He has spent his entire eight-year pro career with the Giants.
"I concluded I would play for the Giants this season, too, after assessing the trends in the majors due to the novel coronavirus," Sugano said in a statement issued by the Giants.
Sugano has finalized a $40 million USD (¥4.16 billion JPY) four-year deal with the Giants, an arrangement that includes opt-outs for each of the final three years, MLB insider Ken Rosenthal of The Athletic reported on Friday, January 8.
In related news, former Hokkaido Nippon Ham Fighters hurler Kohei Arihara signed a two-year deal worth $6 million USD with the Texas Rangers on December 26.
Arihara, 28, is coming off an 8-9 season with a 3.46 ERA in 20 starts for the Fighters. He was No. 2 in the Pacific League in innings (132 2/3) last season.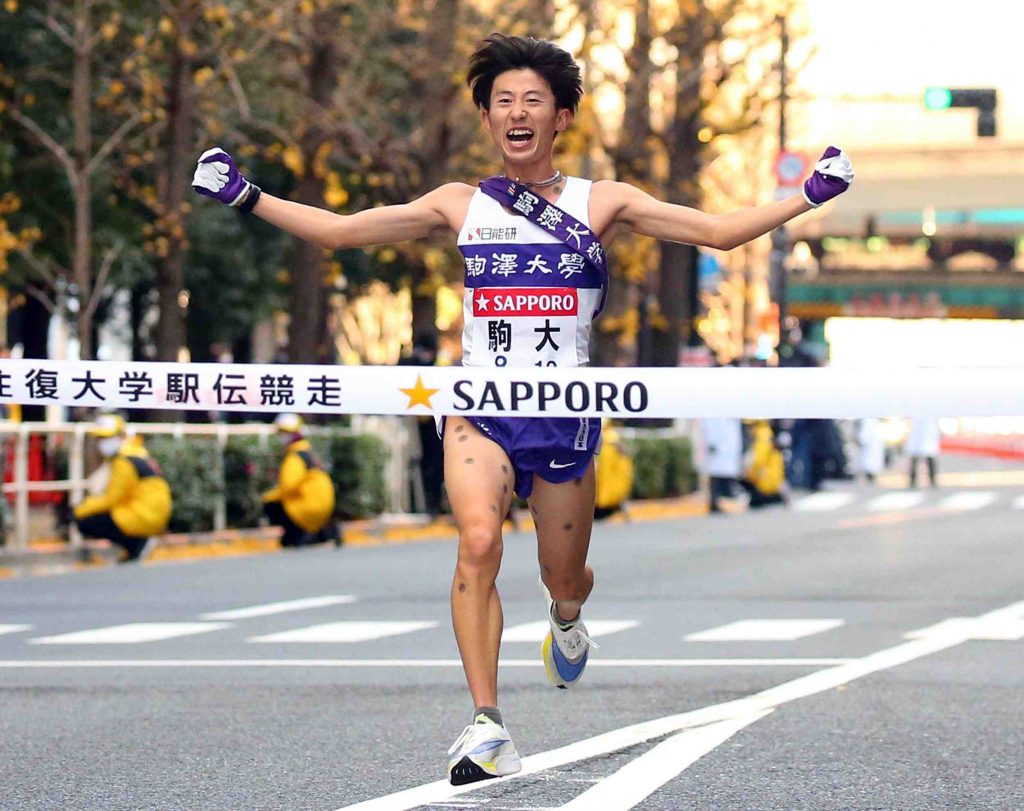 Track and Field
Komazawa University Secures Title in Final Stage of Tokyo-Hakone Ekiden
With anchor Takuma Ishikawa racing past Soka University's Yuki Onodera toward the end of the 23-km last leg of the two-day event, Komazawa University pulled ahead down the stretch en route to victory on Sunday, January 3.
Ishihawa took the lead just before the 21st kilometer. He went on to win the final leg in 1 hour, 9 minutes, 12 seconds.
As a result, Komazawa claimed its first Tokyo-Hakone Ekiden title since 2008.



Komazawa, which began the day in third place, completed the 10-stage, 217.1-km race in 10:56:04. Runner-up Soka University was another 52 seconds adrift, while Toyo University (11:00.56) rounded out the top three.
Ishikawa fueled the comeback, as Soka University held a 3:19 advantage after the ninth leg.
Komazawa coach Hiroaki Oyagi commended his runners for exhibiting perseverance and hard work throughout the ekiden.
"I really got a sense that you never know what can happen if you don't give up," Oyagi was quoted as saying by the Yomiuri Shimbun.

"The first- and second-year students worked really hard, but this time, the third-year students really came through. I'm always really tough on the third-year runners, but this time, I feel like we were saved by them."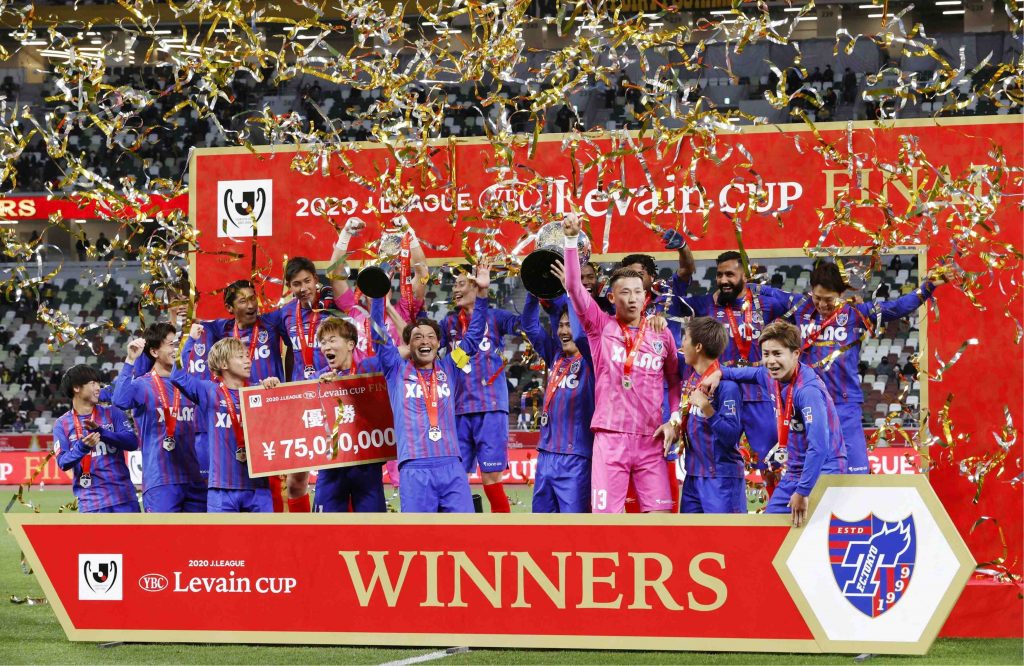 Soccer
FC Tokyo Claims Levain Cup Crown
Sparked by goals from Brazilians Leandro and Adailton, FC Tokyo defeated Kashiwa Reysol 2-1 in the Levain Cup final on Monday, January 4 at the new National Stadium.
An announced crowd of 24,000 saw the match at the Tokyo venue.

Originally, the tourney finale was scheduled to be held in November. The match was postponed due to 13 Reysol players and staff testing positive for the coronavirus in the run-up to the November date.
Leandro made it 1-0 in the 16th minute.
Kashiwa tied it up just before the intermission on a Yusuke Segawa rebound.
Then, in the 74th minute, substitute Adailton delivered the go-ahead goal, and FC Tokyo went on to win the Levain Cup for the third time (and first since 2009). The event was previously known as the J. League Yamazaki Nabisco Cup and the Nabisco Cup.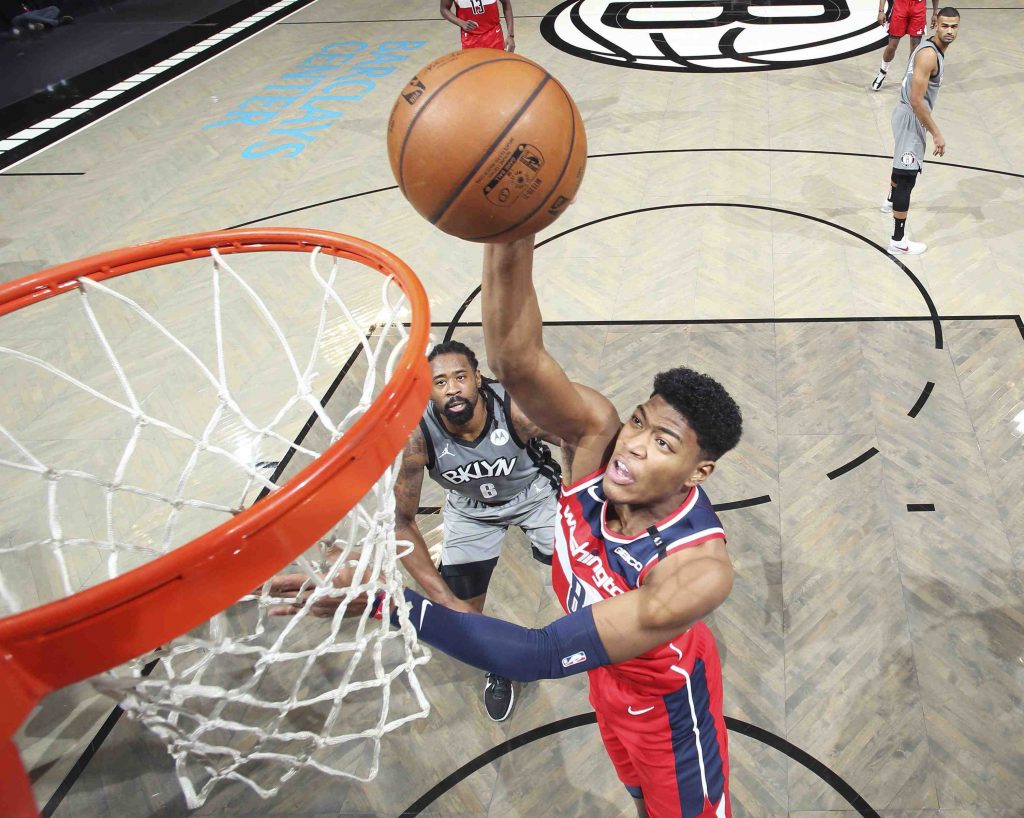 Basketball
Hachimura Returns After Eye Ailment
Second-year pro Rui Hachimura, who missed the first four games of the 2020-21 NBA season due to pink eye, made the season debut on New Year's Eve against the Chicago Bulls. He scored 17 points in the Washington Wizards' final game of the year.
The Wizards picked up their first victory of the season a day later, topping the Minnesota Timberwolves 130-109, with Hachimura contributing 11 points, four rebounds and a pair of assists.
Hachimura's team won its second in a row on January 3, edging the host Brooklyn Nets 123-122. The Toyama native finished with 15 points.
Washington, one of the league's worst defensive teams, is 2-7 through Friday, January 9. Coach Scott Brooks' club picked up its latest defeat with a 116-107 setback against the Boston Celtics, a game in which star Bradley Beal poured in 41 points and Hachimura had 17 on 7-for-12 shooting. Hachimura is averaging 13.6 points in five games.
The Wizards have yielded 115 or more points in seven games thus far.
Beal, for one, recognizes the problem.
"It's our defense. I don't know why it's our defense," the star guard was quoted as saying by NBC Sports Washington. "At this point, we can't guard a parked car."
Noting that he worked with a trainer in Los Angeles during the offseason to strengthen his body, Hachimura said that the effort has paid off. What's more, he said that he's fine after dealing with the painful eye condition.

"I think my body got stronger through this offseason," he was quoted as saying by Kyodo News. "My body feels fine and I'm just ready to play my minutes."

Aiming to Inspire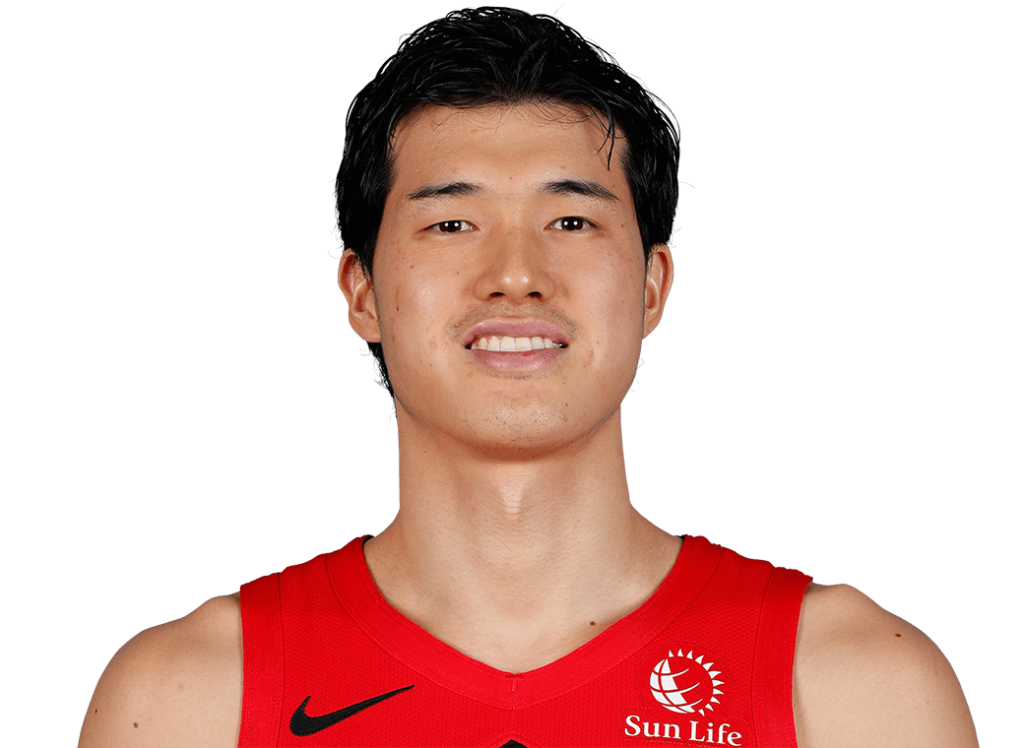 Small forward Yuta Watanabe, who joined the Toronto Raptors and their NBA G League affiliate (the Raptors 905) on a two-way contract last month, takes his role as a role model seriously.
The 26-year-old Kagawa Prefecture native spoke about this responsibility after a recent Raptors practice, California-based sports correspondent Akiko Yamawaki, who writes for Kyodo News, tweeted on Saturday, January 9.
"I want many kids to have a dream of becoming an NBA player when they see us playing in the NBA. ... I have to work harder," Watanabe told reporters.


Editor's note: Interested in submitting a news item for possible inclusion in the Japan Sports Notebook? Send an email with relevant information to e.odeven@japan-forward.com, or JAPAN Forward's comment's page or Facebook page and look for future editions of Japan Sports Notebook on our website.
Author: Ed Odeven
Follow Ed on JAPAN Forward's [Japan Sports Notebook] here on Sundays, in [Odds and Evens] here during the week, and Twitter @itsjapanforward.