SHIBUYA FASHION WEEK 2018 Autumn: Young Designers' Gateway to Success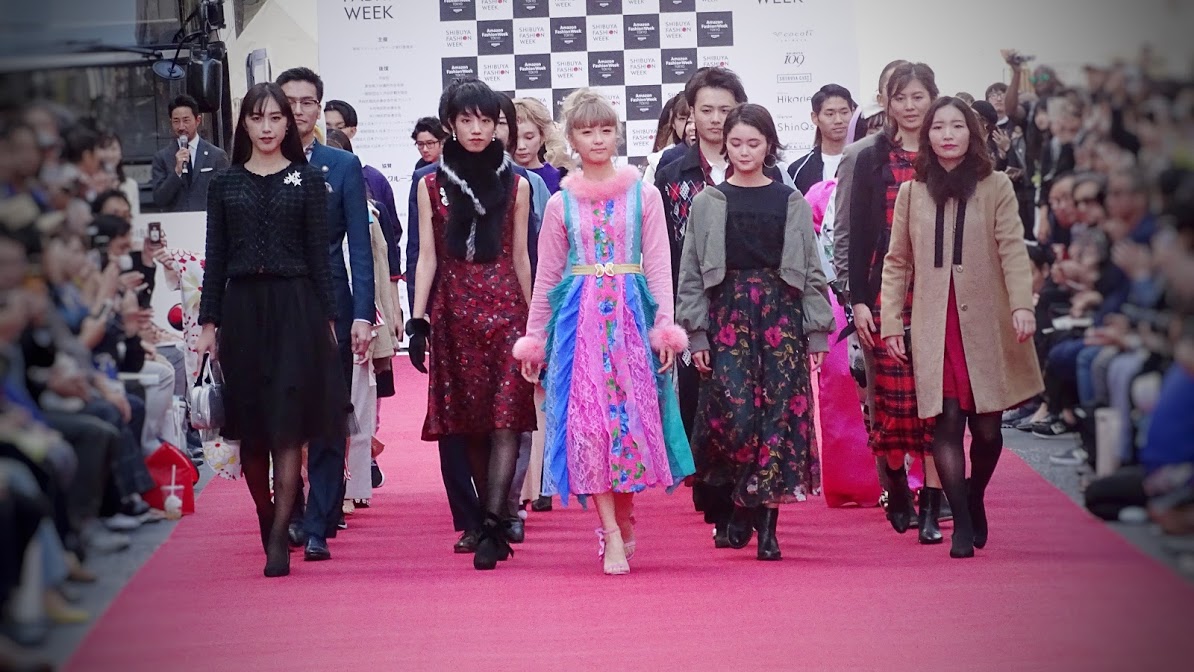 (Photo Credit: Naoki)
While Harajuku is more internationally known for its distinctive fashion styles, Shibuya is the heart of mainstream young fashion in Japan.
The Shibuya Fashion Week event started in March 2014, and has since been held every spring and autumn. This season's series of shows is the 10th event staged in five years.
Among other notable fashion events in Japan, Shibuya Fashion Week in particular gives numerous opportunities to fashion aspirants, including young fashion designers, students majoring in fashion, and sales models.
The event is also known as a gateway to success for young fashion designers. Many of those who participate in it become active in the industry both at home and abroad.
From October 11 to 21, the 2018 autumn event was held in collaboration with 12 largescale commercial facilities in the area, such as Shibuya 109 and Shibuya Hikarie ShinQs, as well as government agencies.
The final day featured the main event, "Shibuya Runway," a one-day-only fashion show that required rerouting traffic in the area and having the entire street covered with a red carpet.
The show was divided into two parts. The first half, "Shibuya First Step," introduced two Tokyo New Designer Fashion Grand Prix award-winning designers: CHONO's Wataru Nakazono and FURUGI-NI-LACE's Toshinori Yoneta and Saori Ueki. It was the runway debut of both brands.
These two brands have their own uniqueness. CHONO's concept is "imagine fabrics for lifestyle." Brand designer Wataru Nakazono's passion lies in Japan-made fabrics which are delicately, elaborately-produced by fabric craftsmen. Each season, he decides different themes and produces original fabrics with the best craftsmen for each type of fabric. He showed two collections on the runway: lace and jacquard. He said he would like to add new value to fashion by paying great attention to the quality of Japan-made fabrics.
FURUGI-NI-LACE's brand designers focus on sustainable fashion. The word "furugi (古着)" means second-hand in Japanese. Toshinori Yoneta said: "We mainly use furugi and lace for our collections, and redesign those already worn-out clothes by adding new value. It is like reincarnation."
The latter half of "Shibuya Runway" was called "Shibuya Style," which introduced "real clothes" of Shibuya — clothes by brands found in major shops in Shibuya.
At the end of the show, event ambassador and former E-girls member Dream Ami appeared in street style, in keeping with the theme of "Made in Shibuya." She said, "Shibuya is where I brushed up my fashion sense and established my style."
The event organizer and fashion student intern Rihoko Hayashi closed the event with a remark on what Shibuya represents: "Shibuya is home to a diverse range of fashion, and I believe 'create your own style' is the mindset for Shibuya Fashion."
Author: Shiho Starla Kay