SKI JUMPING | Agony of Defeat: Sara Takanashi at the Center of Controversy in Mixed Team Event
The popular Japanese ace, who was disqualified for a suit violation that cost her team a medal, issues an emotional apology.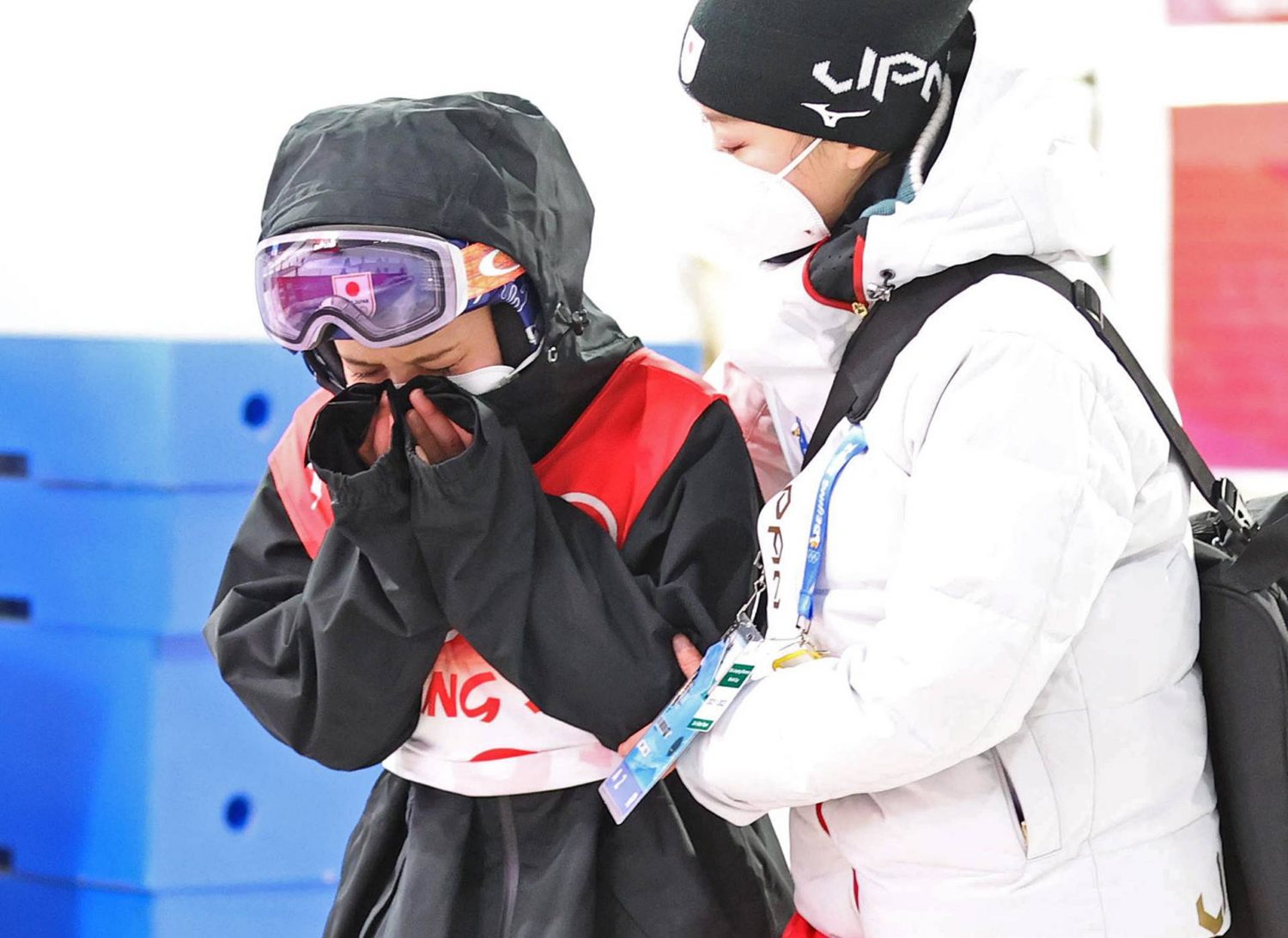 ~~
Every Olympics has its share of controversy and Beijing 2022 is no different. This time it just happened to involve one of Japan's top athletes, ski jumper Sara Takanashi.
The soft-spoken, humble Takanashi is the last person one would expect to be involved in a controversy of any sort.
It all started in the mixed team ski jumping event on Monday, February 7.
Looking for redemption after finishing fourth in the women's normal hill on Saturday, Takanashi got off to a flying start in the mixed team event by producing a strong first jump of 103 meters.
The mixed team event is a new competition in the Olympics. Two women and two men jump with their scores combined.
Midway through the first round of jumps, word came that the 25-year-old Takanashi had been disqualified because her suit was not compliant with the rules.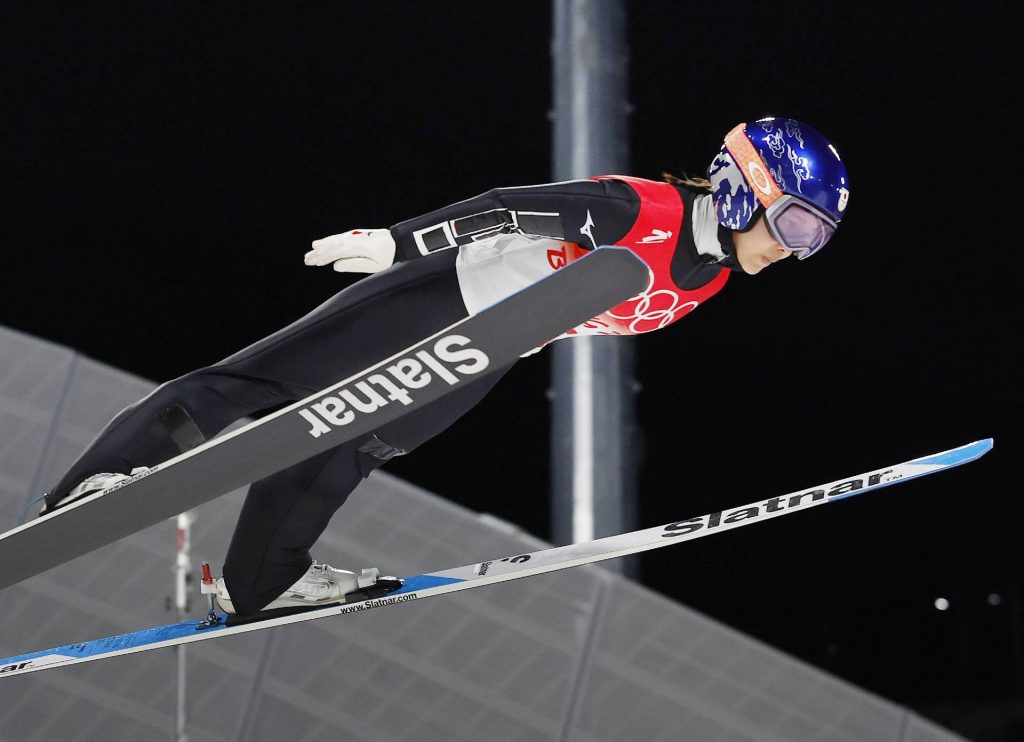 Several Jumpers Penalized
Under the rules, jumpers are required to wear a suit that fits snugly to prevent the surface area from expanding and providing an aerodynamic lift.
Takanashi's suit was deemed two centimeters larger than legal in the thigh area.
And Takanashi wasn't the only one. Veterans Daniela Iraschko-Stolz of Austria, Katharina Althaus of Germany and Norwegians Anna Odine Stroem and Silje Opseth were also disqualified for the same reason.
But it was especially heartbreaking in the case of Takanashi. In addition to the pain of missing out on the podium in the normal hill event even though she was a clear medal favorite, Takanashi now had to deal with the fallout from the disqualification.
Takanashi reportedly broke down crying as she learned the high marks she received for her first jump would be thrown out.
As a result of her DQ, Japan barely qualified for the second round of the competition, placing eighth among the 10 teams.
Knowing of the predicament she had put her team in, through no fault of her own, Takanashi valiantly produced a leap of 98.5 meters in the second round and then was overcome with emotion at the bottom of the hill.
Takanashi's teammates did their best to erase the deficit from the first round but came up just short as Japan finished fourth, narrowly losing out to Canada for the bronze.
Takanashi wore the same suit in the women's normal hill competition two days previous when she finished fourth.
While some speculated that she lost weight in between competitions that seems unlikely. According to a report in The Asahi Shimbun a Japanese staffer took the blame, saying, "it's a checking failure on our end."
If Takanashi were not disqualified and her 124.5 points from her first jump counted, Japan's total would have been 960.8 putting the team in second place behind gold-medal winner Slovenia.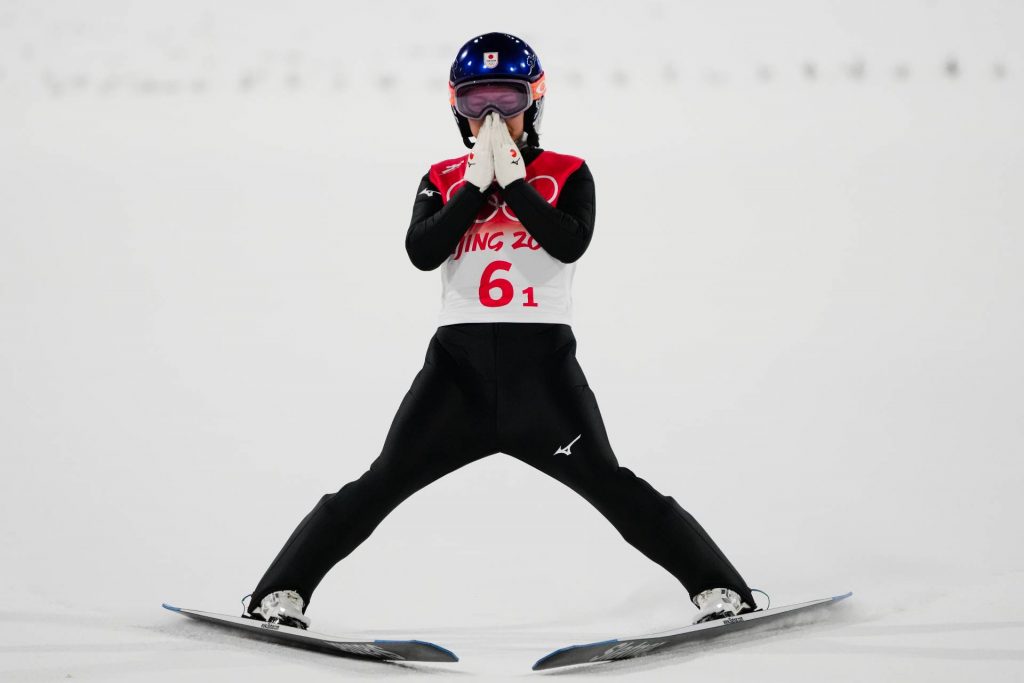 Trending Topic on Social Media
Not surprisingly, the controversy touched off a fury on social media with Takanashi's legions of fans expressing their support and dismay on various platforms.
Takanashi had already hinted after the normal hill competition that she "might not have a role to play anymore" at the Olympics, which have not been particularly kind to her compared to her success elsewhere.
She holds an unparalleled World Cup record 61 wins.
What's more, She finished fourth in the women's normal hill event in her Olympic debut in Sochi in 2014 and won the bronze four years later in Pyeongchang.
After the team competition on February 7, Takanashi offered apologies to the team and supporters in an Instagram post the next day.
"It is an unchangeable fact that I changed people's lives because of my disqualification," Takanashi said. "Although my apology does not bring back and cannot take responsibility [for what happened], I must think over what to do with my athletic career. What I have done is that serious and I feel deep regret."
As of 5:30 PM JST on February 9, there were 45,000 comments below Takanashi's post. Clearly it resonated with a lot of people.
Japanese athletes are known for accepting responsibility for defeat or even less than top results.
Foreign media were surprised when Japanese athletes apologized for winning silver medals at the Tokyo Games.
Takanashi has nothing to apologize for. It appears she was just the victim of a random check.
In reality, each country's competitors have been using suits that are on the borderline of being in violation.
All the jumpers have their suits checked on the inseam ― where infringements are most common ― just before the competition to avoid being found wearing oversize items that may give an advantage.
Disqualifications for suit violations occur at ski jumping competitions, but rarely to the extent seen during the mixed team event in Beijing.
Takanashi's infringement was determined after her first jump when athletes were randomly selected to undergo checks.
The disqualifications were met with incomprehension by the affected teams.
"It was never her problem," said Takanashi's teammate Yuki Ito. "I've never seen an event with so many disqualifications."
Regardless of what her future holds, Takanashi won the hearts of many both in Japan and overseas for courageously carrying on after being disqualified in the first round. Her second leap of 98.5 meters under excruciating circumstances will not soon be forgotten.
Follow the 2022 Winter Olympics in greater detail on JAPAN Forward's dedicated sports website, SportsLook.

RELATED:
Author: Jim Armstrong
The author is a longtime journalist who has covered sports in Japan for more than 25 years. You can find his articles here, on JAPAN Forward.