Small Victories Against Boredom: How Families Coped During Lockdowns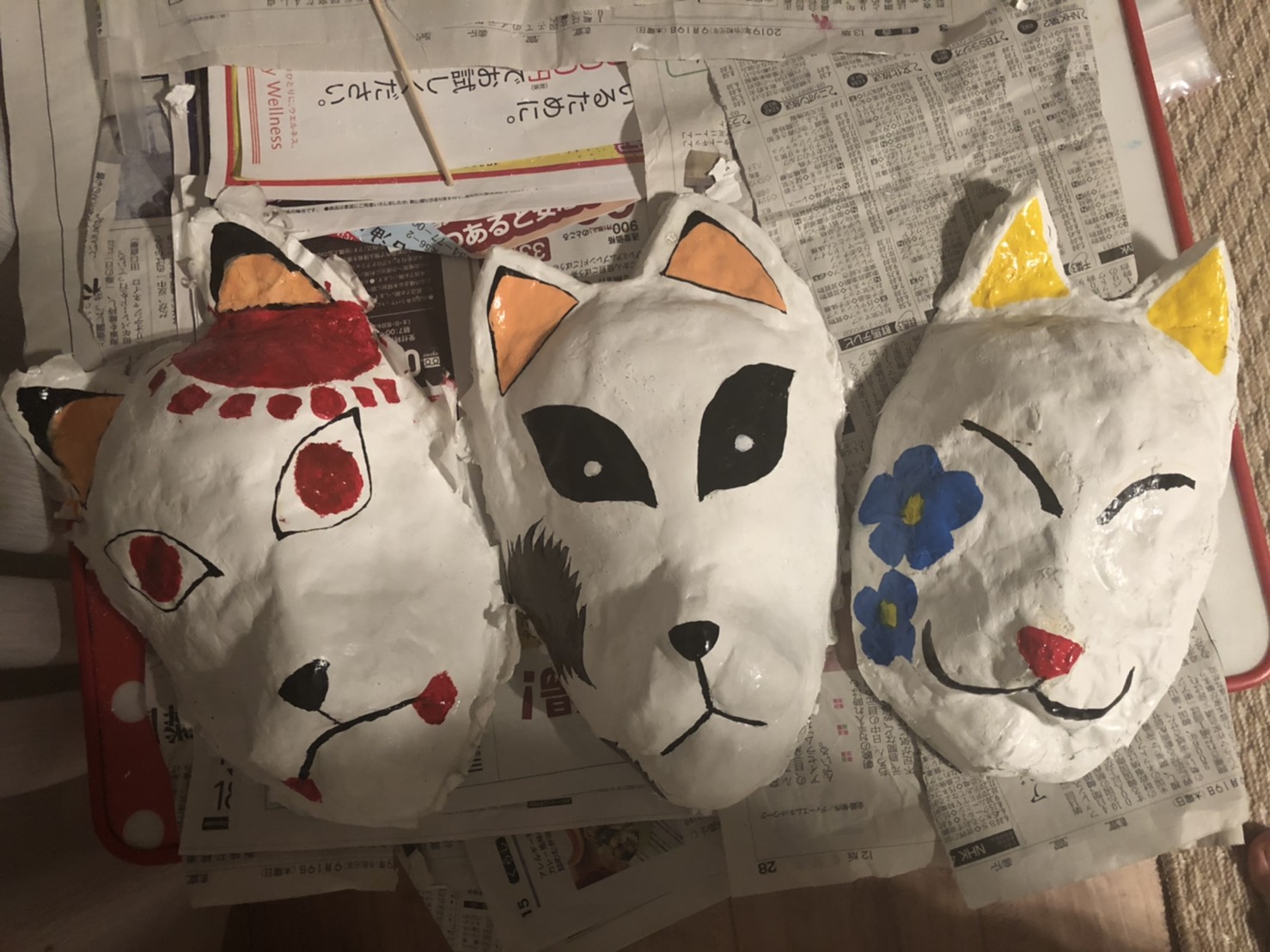 The state of emergency in Japan was lifted on May 25. Now, with schools reopening, it is heartening to once again see gaggles of school kids on their way to and from school.
The previous few months had seen 95% of the nation's schools shut down, with Japan's school-age youth population largely confined to their homes. As a prevailing sense of normality gradually returns to post-lockdown society, I would like to take this opportunity to look back on the period of confinement.
I spoke to personal acquaintances — one U.K. family and three Japanese families — to learn about their experience and tease out the positives to be drawn from an otherwise wholly difficult situation.
This is in no way a scientific study. Nor should it trivialize the hardships numerous families have experienced as a result of the pandemic.
Adjusting to Lockdown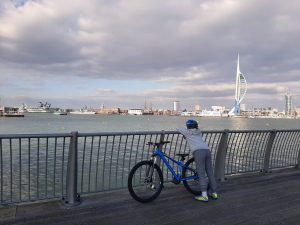 For Jo Potter, 47, and son Billy, 11, the lack of customary activities in the local area presented the greatest initial difficulties.
They live in Gosport on the English south coast, an area separated from the island of Portsea by Portsmouth harbor. With the onset of the U.K.'s lockdown, this picturesque waterway became an eerily deserted replica of its usual vigor. The ferry between Gosport and Portsmouth was on a vastly reduced schedule, the local high-street a ghost town.
Yet, as they looked out over the harbor, it was still hard for Billy to understand the extent to which normal life had come to a screeching halt.
Can we go to the fun fair today? Unfortunately, it's shut.
How about the cinema? That's shut too.
Bowling? Also shut, I'm afraid.
Understanding the Virus
It has been hard for younger kids in the U.K. and Japan to grasp the ramifications of the pandemic in anything other than a general sense.
Tokyo resident, Yuka, 36, mother of Rintaro, 8; Ki, 6; and Taiju, 5, pointed out that this is actually something of a blessing.
"Fortunately, kids don't experience the same level of understanding of the virus that we adults do. Before they started getting bored of being at home for so long, they were just happy to have that extra vacation. They didn't really care about the virus itself."
Relaxing Routines
Regardless, Yuka-san remained concerned about the stresses induced by such a long period of confinement.
In an interesting divergence to the outside world of increasing restrictions, she chose to relax her family's household routines.
"I still sent the kids to bed at the same time. I just stopped waking them up in the morning. It seemed a better idea to let them sleep as much as possible," she said.
Sleep, as the Japanese government has advised, is of course effective in strengthening immunity. It is also an excellent means of passing the time.
Fortnite
For Jo and Billy over in the U.K., daily bedtime routines were also relaxed. Yet, even in the absence of school, Billy was surprisingly early to rise.
Why? you might ask. Was he getting up early to get a head start on all that homework?
No. The answer is, of course, Fortnite.
Besides Amazon and Zoom, Fortnite must be considered one of the biggest inadvertent benefactors of life in lockdown.
Since bursting onto the gaming scene in 2017, the online shoot 'em up has become a huge hit with children and adolescents throughout the U.K. Championed by Premier League footballers who mimic the game's signature dance moves for their goal celebrations, Fortnite is now an indelible part of youth culture.
Animal Crossing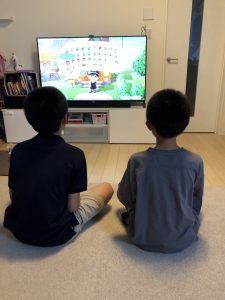 As a Japanese counterpart, the fortuitous March 20 release of Nintendo's Animal Crossing saw the online community-building game become an instant hit.
Advertised on Nintendo's website as a way to "create your personal getaway," the virtual reality provided welcome respite during a period in which actual getaways were denied.
"We were all stressed that the kids couldn't go out to meet their friends," Natsuko-san, 36 — mother of Sōta, 12; Kenta, 9; and Waka, 2 — told me. "Never letting them play all day, I did allow video games more than I might usually do."
In this regard, we might consider ourselves fortunate as the first generation to have experienced such a wide-reaching health crisis with the benefit of internet access.
Education Online
Recent online innovations have also proved revelatory for maintaining students' access to education.
Friends of mine who work as English teachers in the Tokyo area have reported the ease with which classes have migrated online via platforms such as Zoom and Big Blue Button.
This meant that while Japan's schools were closed, many students retained access to the extra-curricular educational facilities they enjoyed prior to the state of emergency.
For example, Natsuko-san states that eldest son Sōta largely spent the time working through the ample homework provided by his juku. Similarly, younger son Kenta routinely accessed the Yokohama City municipal website for study activities and drills.
Working from Home
In the U.K., similar online resources exist. Yet, with the allure of games such as Fortnite and seemingly endless lockdowns, it was often difficult for parents to motivate younger kids to refocus on their studies.
Particularly for parents working from home.
In the U.K., Jo described attending meetings via Zoom in which each participant's contributions were accompanied by an audio backdrop of kids bellowing Fortnite jargon from their bedrooms upstairs. Clearly, little homework was being done.
Similarly, in Japan, Yuka-san, also working from home, described the strange new dynamic this introduced to the household.
Technically at home, but not necessarily available to engage with the kids, it broke her heart to have to keep telling them "no" whenever they asked her to join in with their games. Her work schedule also left little time to supervise homework.
Staying Active
Within this dynamic, an understanding emerged in both the U.K. and Japanese families to whom I spoke on the need for all family members to adapt to the period of crisis in any way they could and develop their own idiosyncratic ways to pass the time.
Jo Potter, having redecorated her kitchen and revamped the garden, began knitting woollen rainbows — symbol of the U.K.'s corona battle — for family and friends.
She then moved on to teddy bears. These could be displayed in kitchen windows, part of a nationwide "bear hunt" to liven up younger kids' daily walks during the lockdown.
On days with poor weather, when their habitual bike ride was rained off, her son Billy would compensate by setting up Fortnite in the living room. This way, he could ride his mom's exercise bike, lift weights, and play Fortnite all at the same time. Ingenious!
Camping on the Terrace
In Japan, where restrictions were far less severe, it was nonetheless difficult for children in urban environments to get the exercise they needed. Parks stayed open, but were often a little too crowded for some parents' liking.
To ensure Riho, 9, and Maho, 7, remained active at home, Saitama resident Naho, 37, bought skipping ropes for the back garden and chyanbara poles for sword fighting. She even erected a tent for "lockdown camping."
On rainy days, the girls made origami and papier mâché omen (traditional masks for theater and festivals). Unsurprisingly, their ultra-modern variations of both traditional crafts found inspiration in the form of wildly popular anime, Demon Slayer: Kimetsu no Yaiba.
Tokage Season
Finally, as Billy in the U.K. continued his hobby of fishing stingless jellyfish out of the local creek with his bare hands, one lucky boy, Rintaro, 8 — an avid tokage (lizard) enthusiast — took advantage of the Japanese school closures to indulge his passion, tokage tori (lizard catching).
Imagine the luck! School closed at precisely the tokage tori season. This allowed him to add to his proud collection of tokage, which he kept inside a fish tank in his bedroom.
Small Victories
Jellyfish, lizard catching, backyard camping, crafts, games ー each were momentary victories in the fight to stave off lockdown boredom.
Yet each of these small victories combined to offer respite from the general anxiety of the past few months.
Now, with the future still uncertain, whatever happens, each of these families knows that they at least have the tools and the wherewithal to get through it.
Author: Will Fee