Sodashi Shines in Victoria Mile, Delivering a Brilliant Performance on Turf
"As today's race included a very strong field, it was like a dream for a white horse to be able to win a G1 race at Tokyo Racecourse." ―jockey Hayato Yoshida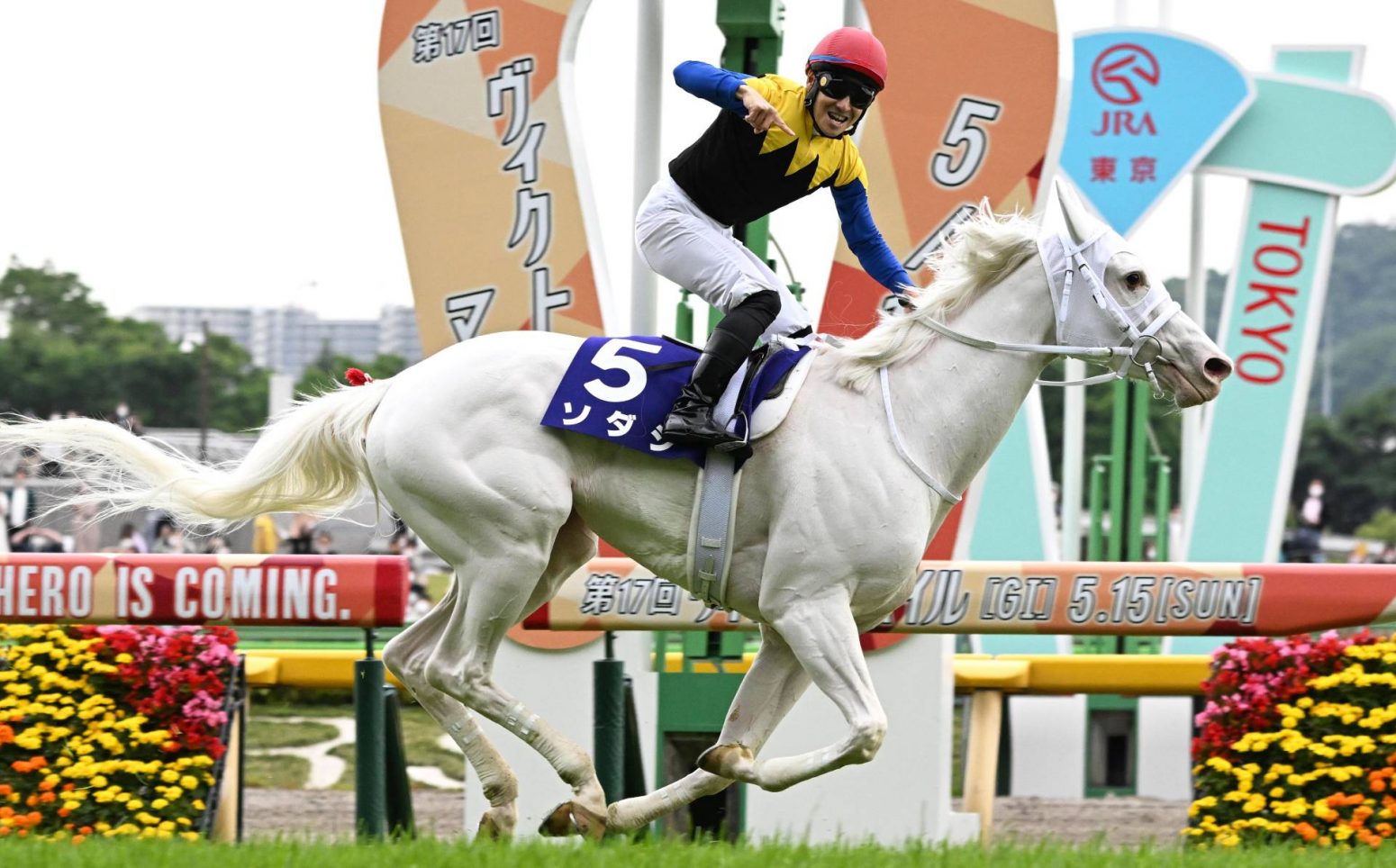 Sodashi's best racing surface is turf.

All six of the white thoroughbred's career victories entering the 17th Victoria Mile on Sunday, May 15 at Tokyo Racecourse, were earned on grass.

Sodashi did it again on Sunday, winning her seventh race in 11 career starts. This time, the 4-year-old filly and fourth favorite, outclassed a field of 18 over 1,600 meters on turf. Sodashi, ridden by Hayato Yoshida, reached the wire in 1 minute, 32.2 seconds before an announced crowd of 26,657.
Eight days after competing aboard Crown Pride at the Kentucky Derby and placing 13th at Churchill Downs, French jockey Christophe Lemaire was back in the spotlight in a Japan Racing Association Grade 1 race. Lemaire guided Kizuna-sired Fine Rouge to a runner-up finish, two lengths behind Sodashi, who was chosen as the JRA's Best Two-Year-Old Filly in 2020 and Best Three-Year-Old Filly Last Year.

Trainer Naosuke Sugai collected his 14th career G1 win. Yoshida earned his fifth. (Watch a video replay of the race here.)

Resistencia (jockey Takeshi Yokoyama's ride) placed third, a neck's length behind Fine Rouge, followed by Rosa Noir (Katsuharu Tanaka), a further nose length adrift.

In fifth place, Songline (Kenichi Ikezoe) reached the end of the race by the length of a nose behind Resistencia. Songline's paternal roots feature a who's who of top-level horses. He was sired by Kizuna, whose father was the legendary Japanese horse Deep Impact, who was sired by Sunday Silence, the 1989 Kentucky Derby and Preakness champion.

A Field of Deep Impact
Deep Impact passed away in 2019. His direct descendants were prominently featured in the Victoria Mile, including 12th-place finisher Lei Papale, 13th-place finisher Terzetto, and Des Ailes and Magic Castle, who were 15th and 17th, respectively.
Rosa Noir was the pace-setter early on, with Resistencia, Lei Papele and Sodashi following in close pursuit.
Approaching the final stretch, without being bunched in by other riders, Sodashi had ample room to operate in the middle of the track and galloped at full stride.
Rosa Noir held a lead of several lengths, but the distance was shortening as Sodashi and Reistencia, who was on the outside, made a run at the top spot.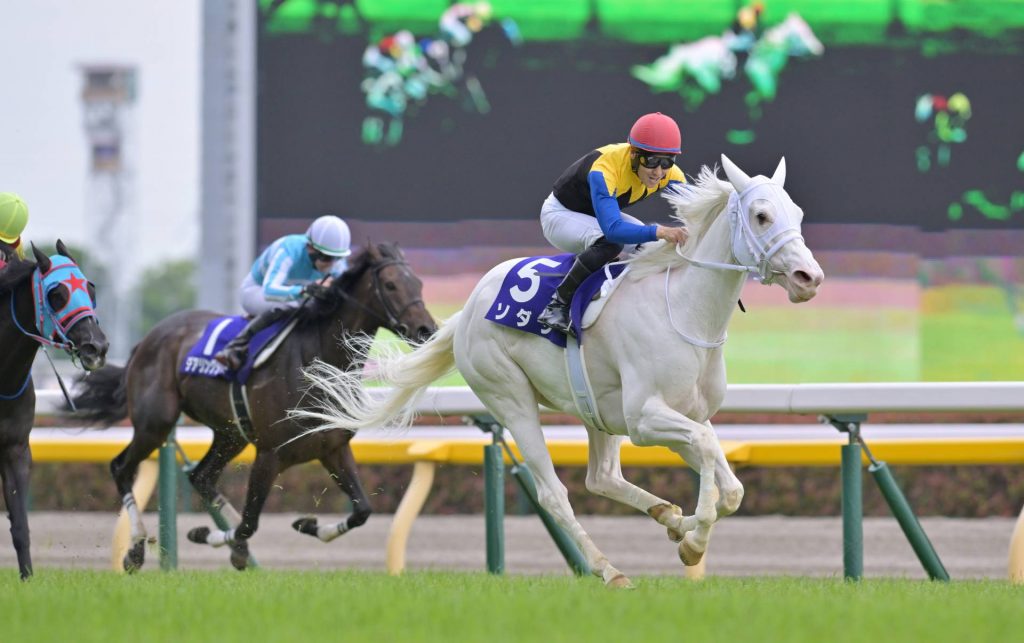 Over the final 200 meters, Sodashi found an extra gear and passed Rosa Noir.
"The filly was relaxed and in good condition when I rode her in the post parade," said Yoshida, who rode Admire Lead to victory in the 2017 Victoria Mile. "Once she entered the gate, she was focused and was able to make a good break and I was able to ride her in good rhythm while holding down her pace. She responded well at the stretch and when I urged her to go.
"As today's race included a very strong field, it was like a dream for a white horse to be able to win a G1 race at Tokyo Racecourse."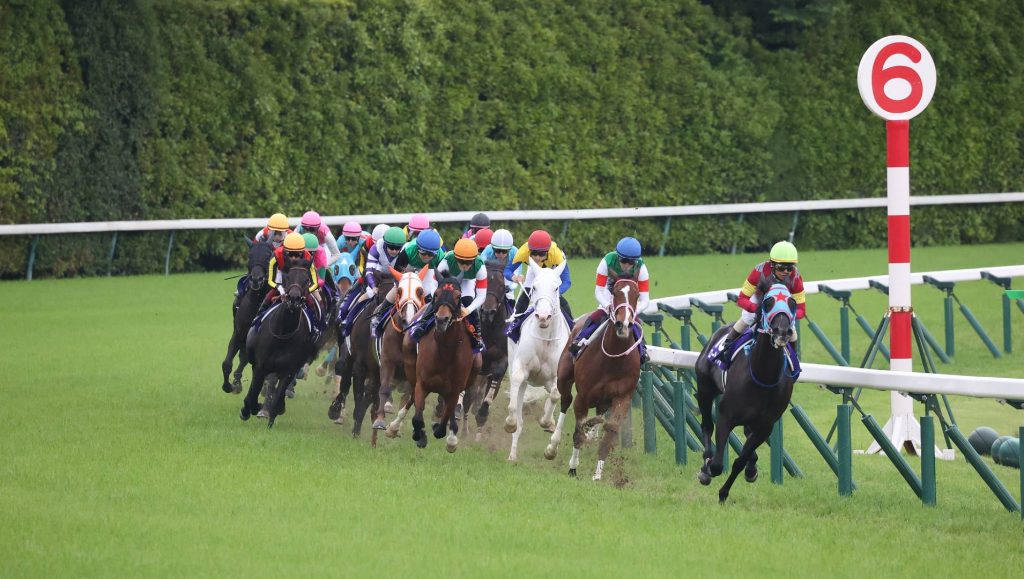 Daring Tact Returns to Competition
Daring Tact, who became the first unbeaten filly Triple Crown champion in October 2020, made her long-awaited return to competition on Sunday. Sidelined for 13 months due to ligamentitis in her right foreleg, trainer Haruki Sugiyama's Victoria Mile entry finished in a respectable sixth place.
Assigned the first post position, Daring Tact, guided by Kohei Matsuyama, navigated an inside path and remained near the front of the pack throughout the race.
Sugiyama approached the race with caution, as he outlined in comments made a couple days beforehand.

"The jockey says that she's improved over the last couple of weeks as this race approaches," the trainer told reporters earlier in the week. "Her body has changed over time, together with her coat and general condition. She ran as I expected this last week, training uphill, and we didn't overwork her."

He added: "...I hope she'll be in the best condition just before it. Coming off her layoff, it's hard to know exactly."
Race favorite Lei Papale, ridden by Yuga Kawada, faded down the stretch and fell out of contention.
Follow horse-racing coverage here on JAPAN Forward's dedicated sports website, SportsLook.
RELATED: HORSE RACING | Sodashi Bests Field in Oka Sho, Becomes First White Thoroughbred to Win a JRA Classic Race

Author: Ed Odeven
Follow Ed on JAPAN Forward's [Japan Sports Notebook] here on Sundays, in [Odds and Evens] here during the week, and Twitter @ed_odeven, and find him on JAPAN Forward's dedicated sports website, SportsLook.