Son of Comfort Women Perjurer Yoshida Removes "Unbearable" Apology Inscription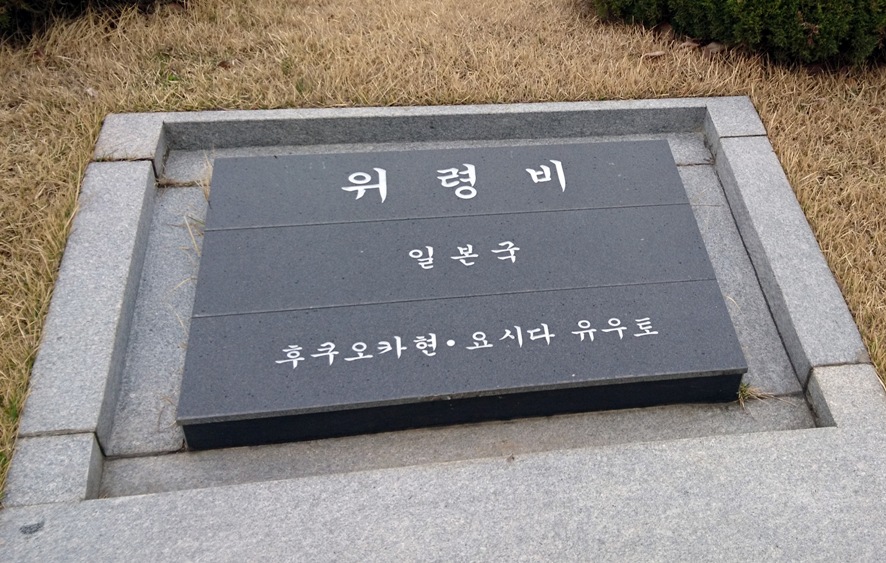 "The Apology Monument" became a memorial monument (photo taken from a new book Removing My Father's Apology)
On May 11th, it was revealed that the son of Seiji Yoshida (deceased), who perjured claims of the forcible removal of women from the Korean Peninsula, had organized for the rewriting of the falsified explanations inscribed on the "Apology Monument."
Mr. Yoshida's son explained that he "could no longer bear for Japanese-Korean relations to become further strained unnecessarily, due to my father's continued spreading of falsehoods."
Mr. Yoshida's son gave a detailed explanation of the sequence of events in Removing My Father's Apology, a new book by journalist Miki Otaka (available June 2nd through Sankei Shimbun Publications).
Asahi Shimbun focused intensively on Mr. Yoshida's false testimony from 1980s to the early 1990s. Yoshida's own work, My War Crimes: The Forced Removal of Koreans, which labels the comfort women as "sex slaves," was quoted in Coomaraswamy's 1996 report to the United Nations.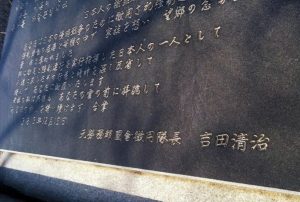 "The Apology Monument" erected by Mr. Seiji Yoshida
The Apology Monument was erected in 1983 on the Hill of National Commemoration in Cheonan City, Korea, using the royalties from Mr. Yoshida's book. The Asahi Shimbun ran two articles on the subject.
In the morning edition of the newspaper on December 24th of the same year, an article and accompanying photo ran. It detailed how Mr. Yoshida reading at the inscription unveiling, "You were conscripted and forcibly removed as part of Japan's War of Aggression…," and kneeling on the ground before the attendees.
According to Ms. Otaka's new book, Mr. Yoshida's son considered that, "since the monument was constructed with my father's private funds, it should be possible for our family to remove it."
In March of this year, Mr. Yoshida's son contracted a former Self Defense Forces member to remove the inscription. However, this proved impossible since the text was set in concrete. Instead, another inscription—"Memorial, Yuuto Yoshida, Fukuoka, Japan"—was placed over the original inscription. "Yuuto" was Mr. Yoshida's real name. A notification of changes to the monument was also lodged with the local grounds management.
In 2014, Asahi Shimbun issued a retraction of 18 articles related to Mr. Yoshida. Mr. Yoshida's son, speaking to Ms. Otaka, said: "Since the Asahi Shimbun newspaper announced the mistake, in line with that, one must correct other mistakes as well. The Asahi Shimbun newspaper probably won't correct the inscription, so I am the only one able to do that."
The former Self Defense Forces member who attached the new inscription has so far received 3 phone calls from the Korean Police.
(Click here to read the original article in Japanese)