[Speaking Out] Kim Jong Un Recuperating after Heart Surgery?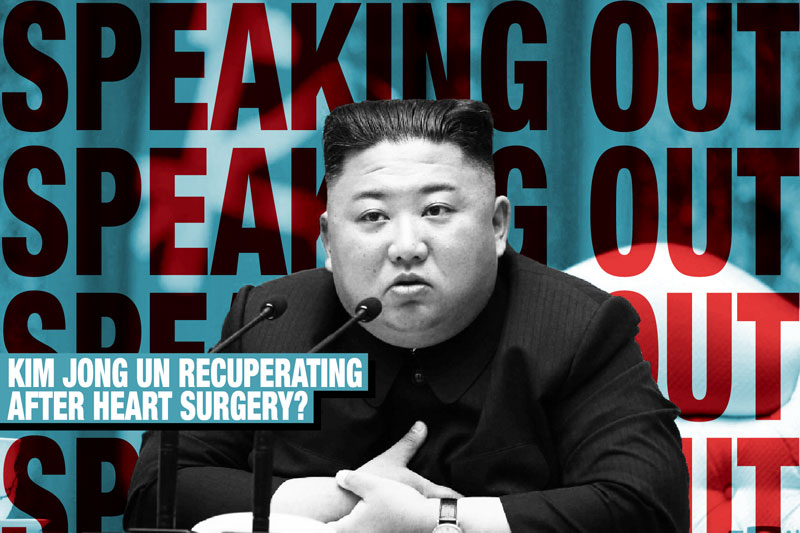 Various information has been circulating about the health of top North Korean leader Kim Jong Un. The most plausible information at present is what I have received from reliable sources: Kim underwent heart surgery on April 12, and has since been in recuperation at his special retreat in the eastern North Korean city of Wonsan.
Not in 'Grave Danger'
By April 17, United States intelligence agencies might have been informed that something unusual had happened to Kim. Such information was reported in various forms, prompting intelligence officials in Tokyo to make energetic efforts to confirm it. The information reached me on April 18. 
On April 21, the American news site CNN cited U.S. government officials as saying there was intelligence suggesting Kim was in grave danger after undergoing some kind of surgery. This report sparked a good deal of controversy about Kim's health conditions. Some speculative reports described him as dead, or in a vegetative state.
Seoul denied the reported death of Kim, claiming that they saw no unusual movement in North Korea and that Kim was in the countryside.
South Korean intelligence agencies have said they have hard information that Kim is at a special retreat complex in Wonsan. However, Seoul has not commented on whether Kim has undergone surgery. At the same time, the head of the Institute for National Security Strategy under South Korea's National Intelligence Service has stated that Kim has a heart valve disease, coming to this conclusion based on a South Korean medical team's analysis after watching Kim walking breathlessly.
U.S. President Donald Trump said the CNN report was a fake, using old documents. However, he fell short of specifying whether the fake was limited to the grave danger or included the surgery. The Trump remark does not contradict my information that Kim underwent heart surgery.
Trump's remark can be interpreted as indicating that CNN based its report on initial U.S. government information suggesting Kim was in grave danger after undergoing surgery, while being unaware of later information denying the grave danger. In other words, Kim underwent surgery but is not in grave danger. 
Senior U.S. military officers said Kim still controls North Korean armed forces, including nuclear weapons.
Although the Japanese government has issued no official view, the Tokyo Shimbun newspaper on April 23 reported a Japanese government source as saying they believed that Kim was staying in Wonsan for self-quarantine purposes to avoid becoming infected with the novel coronavirus and had received some medical treatment there.
Stent Surgery in February
A news report from Beijing on April 26 said a group of Chinese doctors went to North Korea to see Kim. But other information denies the accuracy of the report, noting that Pyongyang has been very vigilant about China and has issued an order that no information about Kim's health conditions should be provided to China. 
The latest surgery was required suddenly and conducted by North Korean doctors with no time allowed for calling in foreign doctors, according to reliable sources. Almost surely, however, French cardiac specialists visited North Korea in February and carried out a surgical procedure to insert a metal stent into one of the blood vessels to Kim's heart.
Top government leaders' health conditions generally are kept secret. In particular, North Korea strictly controls information on Kim's health. It is nevertheless possible that both the United States and China might have collected considerable information on the state of the North Korean leader's health.
Kim made no public appearance for 16 days from April 11 to April 27. 
(A version of this article was first published by the Japan Institute for National Fundamentals, Speaking Out #677, on April 30, 2020.)
Author: Tsutomu Nishioka
Tsutomu Nishioka is a senior fellow and a planning committee member at the Japan Institute for National Fundamentals and a visiting professor at Reitaku University. He covers South and North Koreas.