[Speaking Out] Tug-of-War over Semiconductor Supply Chains at Summit Talks
Establishing a trilateral economic security dialogue on supply chains in the Japan-US-South Korea summit talks impacts semiconductors, a priority of China.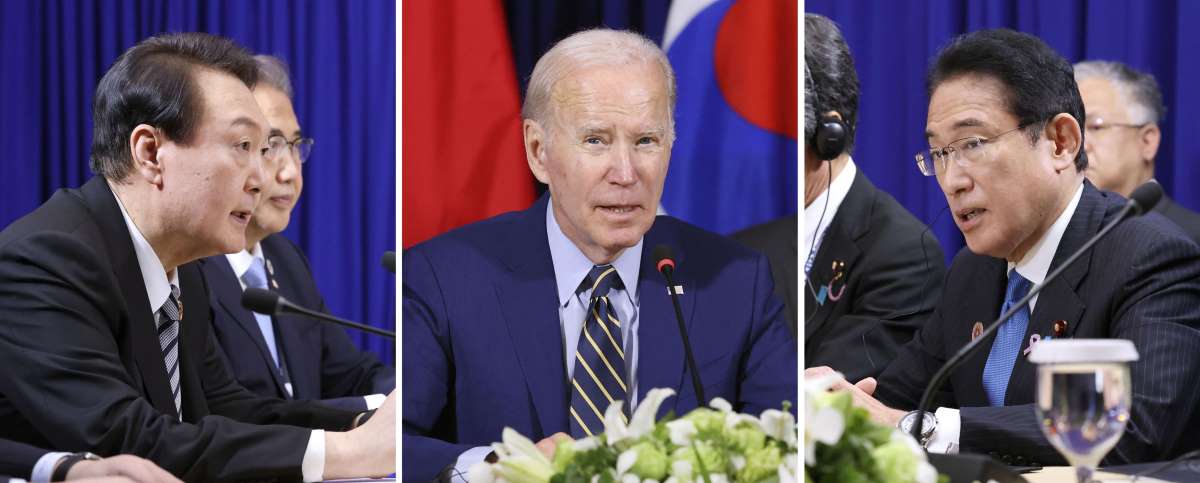 A series of multilateral summit meetings were held in Asia from November 11. They included summit meetings related to ASEAN (Association of Southeast Asian Nations), G20 Bali Summit and APEC (Asia-Pacific Economic Cooperation) Economic Leaders' Meeting. The key word common to these talks was supply chains.
Attracting attention were bilateral or trilateral summit talks such as Japan-United States-South Korea, United States-China, Japan-China, China-South Korea that took place on the sidelines of the multilateral meetings.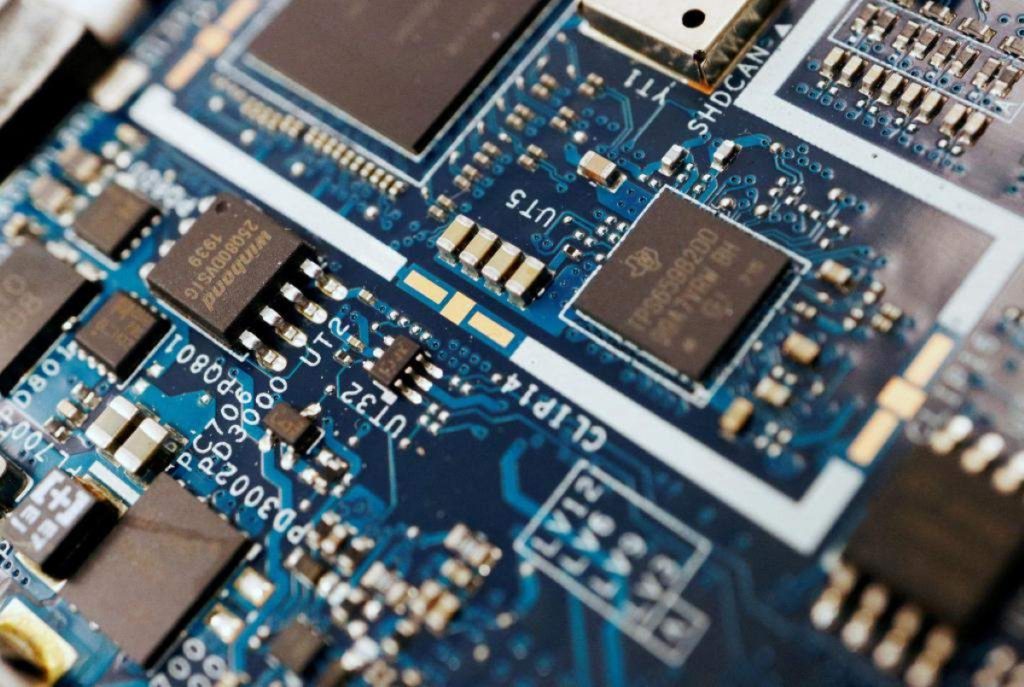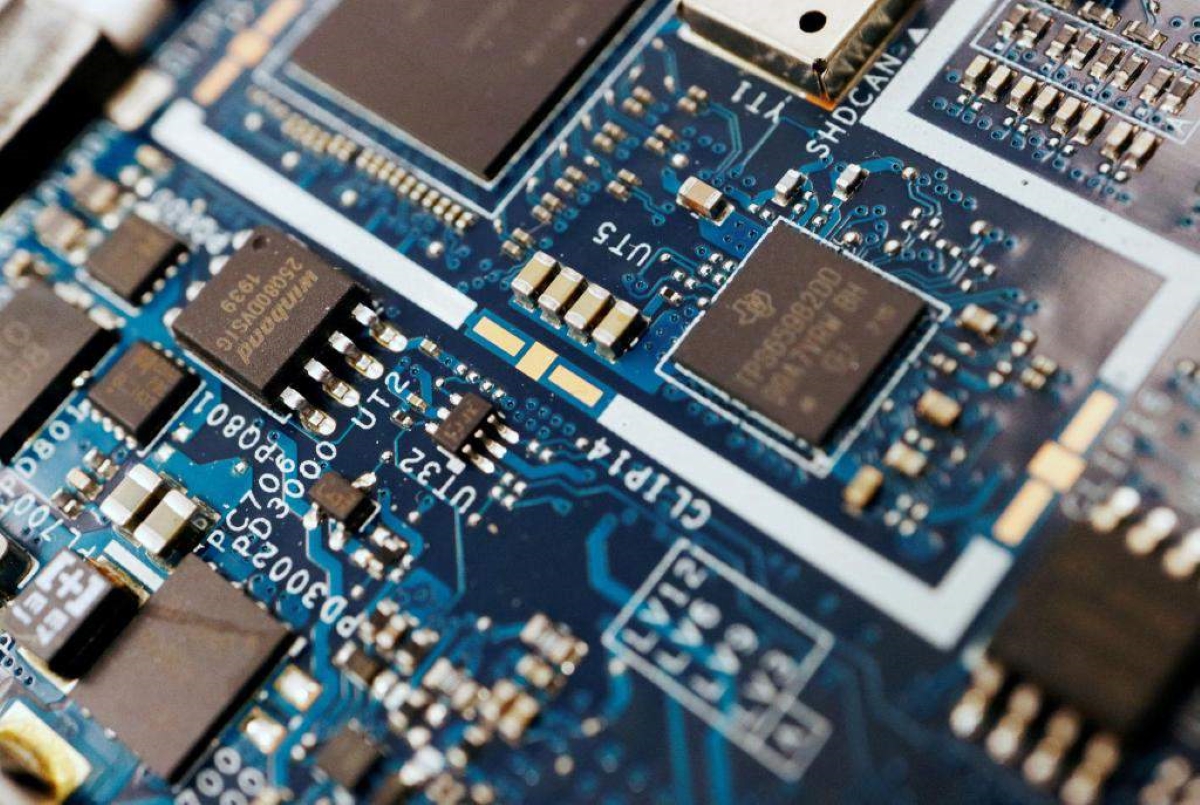 US Export Controls to China Becoming a Focus of Attention
As for the Japan-China summit, the Chinese Foreign Ministry quoted President Xi Jinping as telling Japanese Prime Minister Fumio Kishida that "stable and smooth supply chains should be maintained." This remark is not found in the Japanese government's announcement.
Chinese reports also quoted Xi as telling South Korean President Yoon Suk Yeol that "the safety, stability and smooth flow of supply chains and global industrial networks should be guaranteed." These Xi remarks indicate how China gives importance to the stability of supply chains.
Xi's remarks also reflect China's sense of crisis about the United States that has announced new restrictions on semiconductor exports to China. Furthermore, the US is trying to cooperate with allies in imposing them. In his political report to the Chinese Communist Party Congress in October, Xi positioned supply chains as a pillar of national security. He called for enhancing the resilience and safety of supply chains.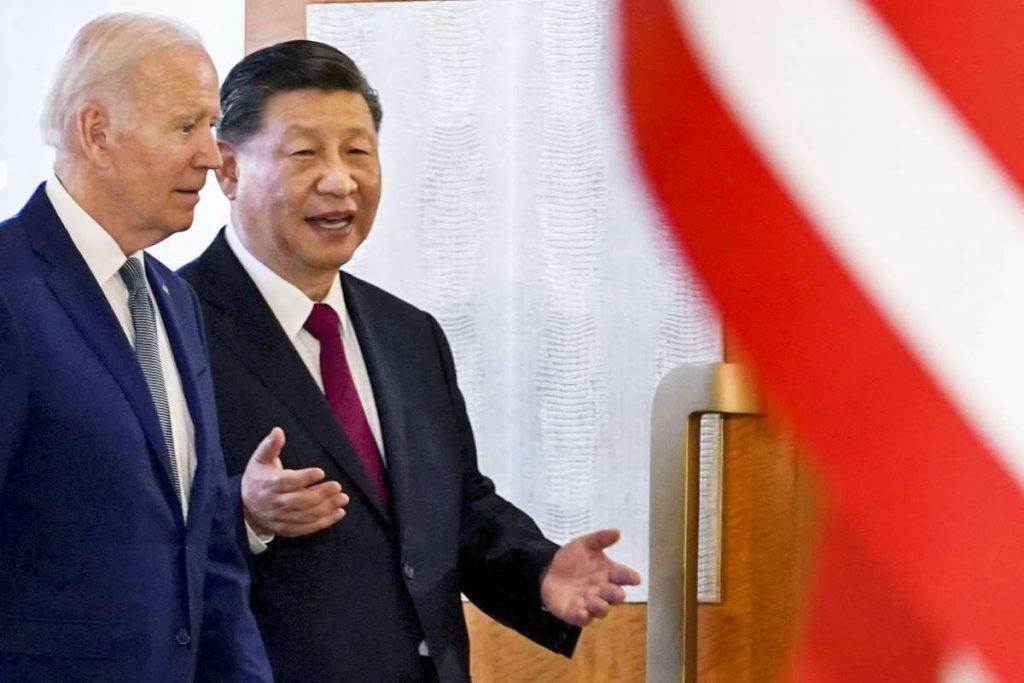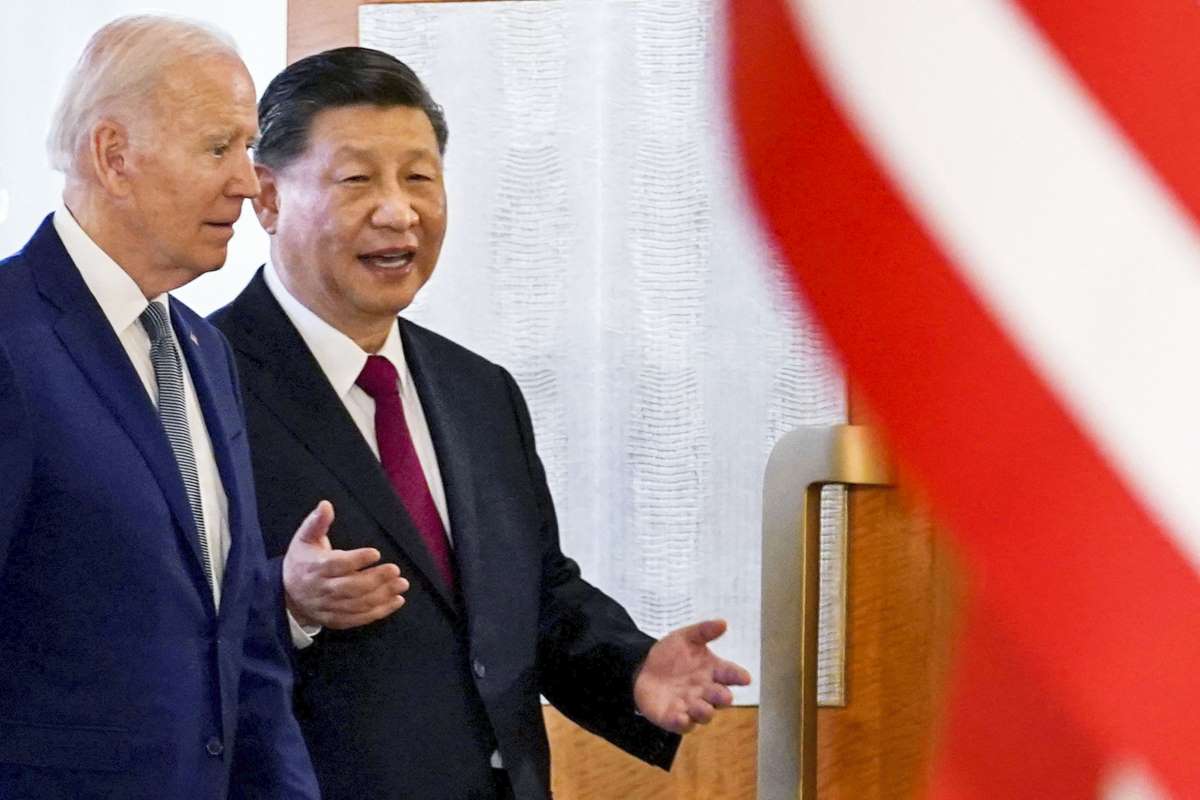 Impact of Japan-US-South Korea Trilateral Talks
Particularly, the Japan-US-South Korea summit talks apparently exerted a big impact on China. In addition to demonstrating their unity on North Korea, Japan and the United States involved South Korea in giving a clear warning to China. The trilateral leadership issued its first-ever joint statement.
Their statement featured the establishment of Japan-US-South Korea economic security dialogue toward the enhancement of supply chains. Obviously, the parties had in mind those for semiconductors.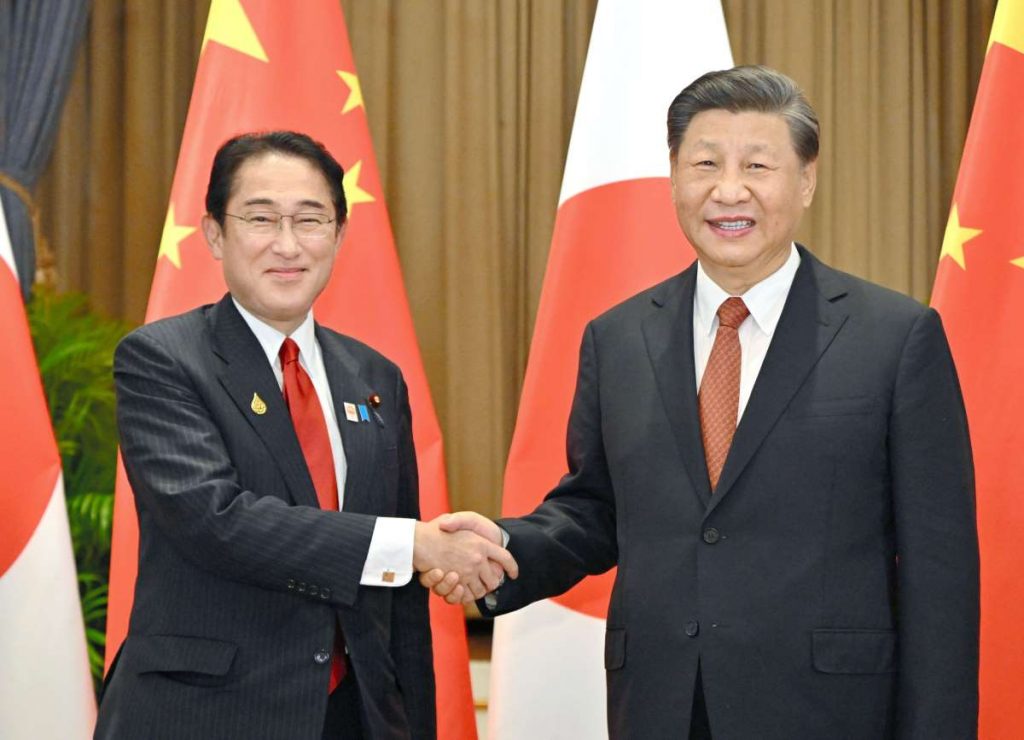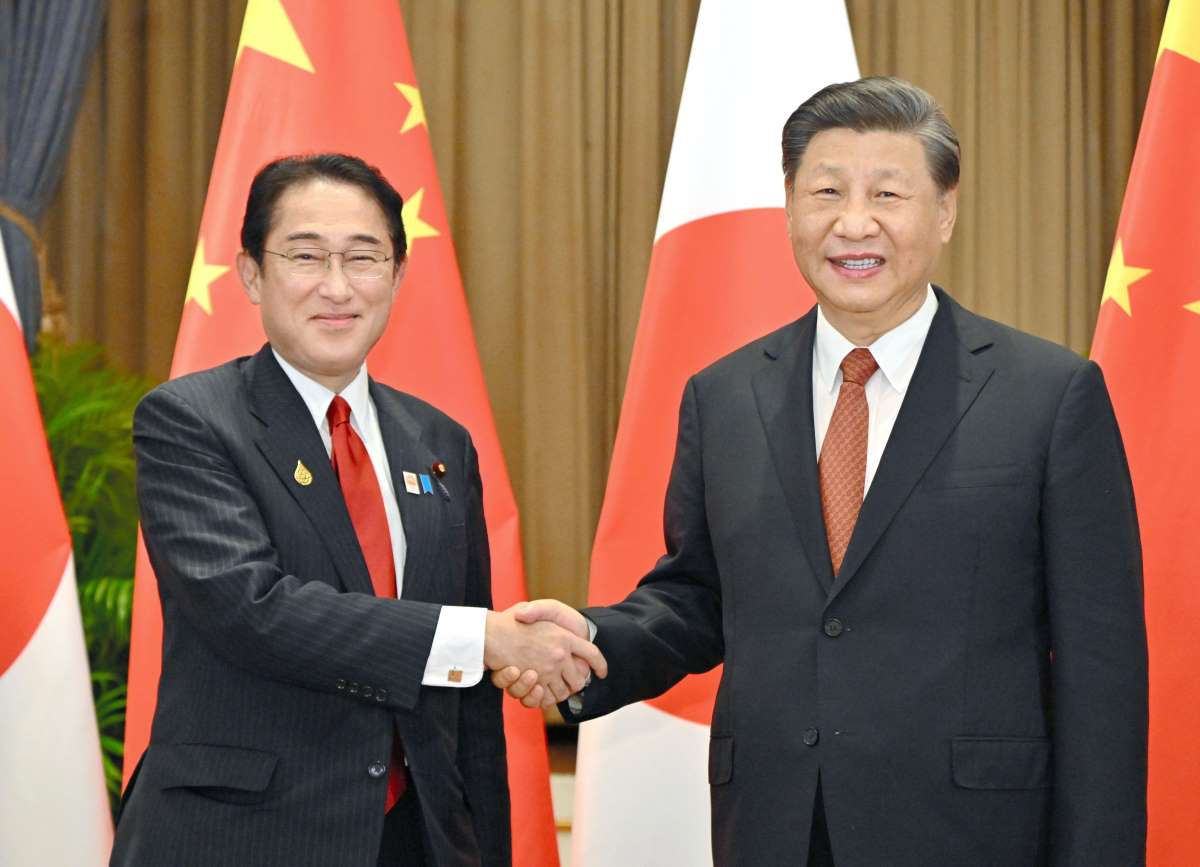 Both Superpowers Testing South Korea's Loyalty
About 60% of South Korea's semiconductor exports are destined for China. It is also a major source of its foreign currency reserves for Seoul. Samsung Electronics Co has a large plant for memory semiconductor production in Xian, China.
The United States thinks it imperative to have China-leaning South Korea cooperate in the new semiconductor export restrictions. It intends to draw South Korea into US-led supply chains. Meanwhile, China sways and warns South Korea as it holds the key to China's semiconductor supply chains.
The US semiconductor export restrictions to China differ from earlier ones in quality. The restrictions cover the whole of exports to China featuring military-civil fusion. They are trying to block China from using cutting-edge semiconductors for artificial intelligence and supercomputers and other research leading to further military development.
Japan will basically agree with the new export restrictions as it has been discussing the measure behind the scenes with the United States and Europe since last year. South Korea should be brought into the restriction regime.
In the process, Japan must think how to handle its export controls of semiconductor materials to South Korea, which were tightened three years ago.
(A version of this article was first published by the Japan Institute for National Fundamentals, Speaking Out #984 on November 21, 2022.)


RELATED:
Author: Masahiko Hosokawa
Masahiko Hosokawa is a professor at Meisei University/ He is a former director general of the Trade Control Department at Japan's Ministry of Economy, Trade and Industry. He is also a Planning Committee member at the Japan Institute for National Fundamentals.