It's Purr-fect! The Ultimate Cat-Inspired Blankets for This Winter
"Neko Feel" captured the hearts of cat lovers pushing the new surge of "nekonomics" in Japan. The products were a massive hit and sold out on day one.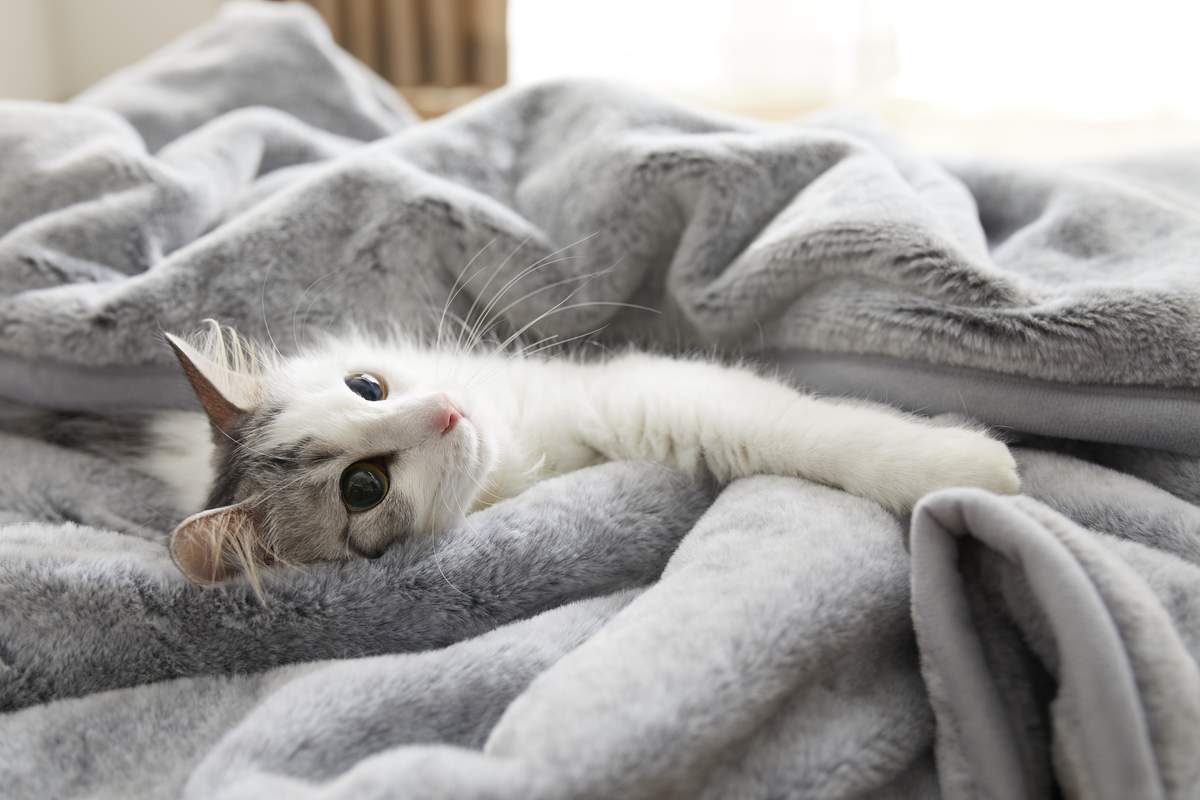 "Neko Feel" is a brand of bedding items that mimic the feel of cat fur. Created by Nissen Holdings Co., an online fashion retailer based in Kyoto, the items became an instant hit when they were advertised on the company's Twitter page:
"One of our employees loved cats so much she wanted to find a way to 'touch them all the time.' Her passion was explosive, and it led our company to launch a project that might seem crazy at first — products that feel like a cat."

They sold out on the first day of release. It was a bigger hit than the company had ever hoped for.
But the mind behind the surprise success was a cat-loving employee who had been with the company for less than a year.
Calling All Cat Lovers!
"Neko Feel" began sales on October 19 as the company's winter addition to its bedding series, which focuses on providing items that are comfortable to the touch.
The lineup consists of four items, and each item is available in two colors: Russian Blue (gray) and a beige Scottish Fold (beige).
Thick blankets: from ¥3,990 JPY ($30 USD)
Mattress pads: from ¥2,990 JPY ($22 USD)
Throws: from ¥1,790 JPY ($13 USD)
Cushions: from ¥2,990 JPY ($22 USD)
Everything sold out on day one. Nissen started accepting reservations again about two weeks later, but not for long. Only after five hours, it was forced to stop accepting new orders.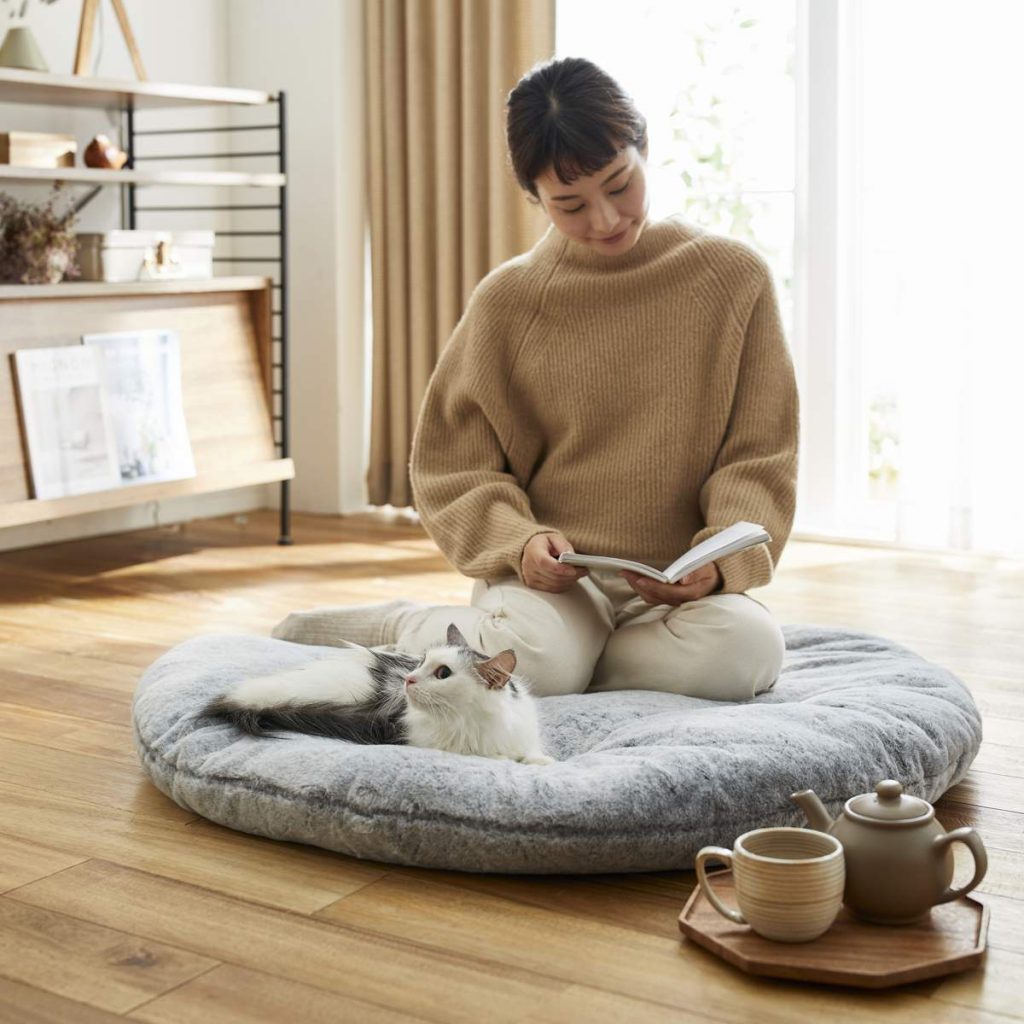 The company thought they had prepared sufficient stock, but its tweet went viral and the power of social media "exceeded expectations," according to the company's PR department. It needed to urgently review its production system.
At the moment, customers can be notified when sales resume by requesting email notifications.
Purr-fection Through Trial and Error
Development began at a meeting held in December last year. The idea was first raised by Hatsumi Nagano, who was still in her first year at the company.
"It soothes me when I pet cats, but I can't take care of one right now. Even if I go to cat cafes, cats won't let people touch them easily."
She went on to suggest that the comforting experience of petting cats should be made available to other cat lovers who also can't own cats for reasons such as cat allergies.
It was Yu Sakuma, the general manager of the product division, who adopted her idea. "We were inspired by her enthusiasm, and her perspective matched our brand concept."
The department began developing the product with a commitment to reproducing the feel of cat fur as realistically as possible.
Prototypes were tried and tested for the best processing methods and materials. Ten cat-owning members of the department checked the prototypes one by one. Even if the material felt comfortable to the skin, the product could not be sold if it didn't actually feel like cat fur.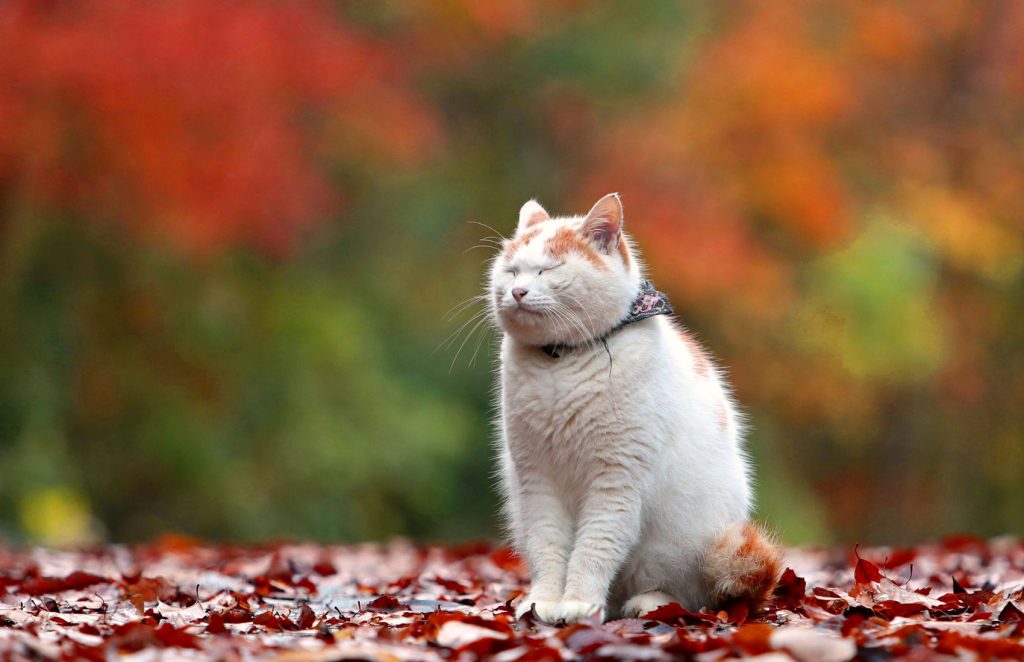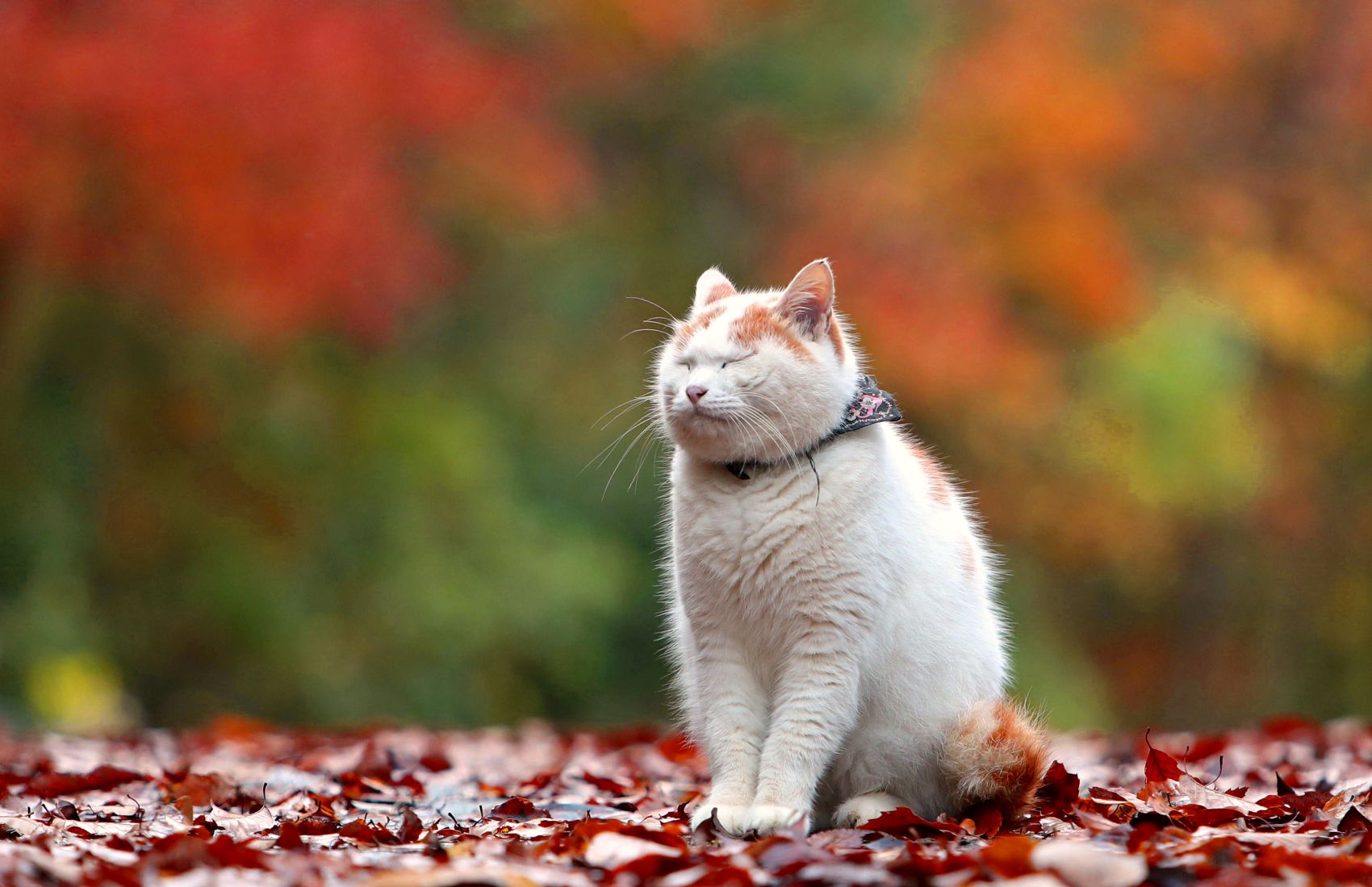 Spreading Warmth and Happiness
Sakuma also forayed into cat cafes to observe cat behavior. He quickly learned that cats don't let people touch them easily. But he also experienced for himself the softness and warmth of cat fur.
It took one year for the company to finally reproduce that softness to its standards.
Not only had Nagano's idea gone through, but it had also brought great success to the company. "When I proposed the idea, I didn't think it would actually become a product," Nagano admitted.
She added, "I was doubly surprised that they worked so hard on it and managed to reproduce the feel of cat fur. I hope that people who share my desire to touch cats all the time will also be happy with the product."
The company plans to launch new cat-inspired products next spring with more cat breeds and variety.
The ¥1.9 Trillion Yen Impact of 'Cat Economics'
The Pet Food Association of Japan reports that there were an estimated 16 million dogs and cats in Japan in 2021. Of these, the number of dogs was 7.1 million and on a decline, while the number of cats was 8.9 million and slowly increasing.
A survey by the association asked pet owners what brought joy to their lives. The top response among dog owners was "my family" at 32.3% with "my pet" coming in second at 27.5%. But among cat owners, "my pet" came in first at 28.6%, followed by "my family" at 26.4%.

The Japanese market for cats is expanding. The economic impact of cats, or "Nekonomics," a portmanteau of neko (cat) and economics, is estimated to be ¥1.969 trillion JPY ($14.6 billion USD) this year.
Japan has seen a flood of products targeting cat lovers who can't own a cat because of their living arrangements. There are even cushions that emit the sound of a cat's heartbeat and purr.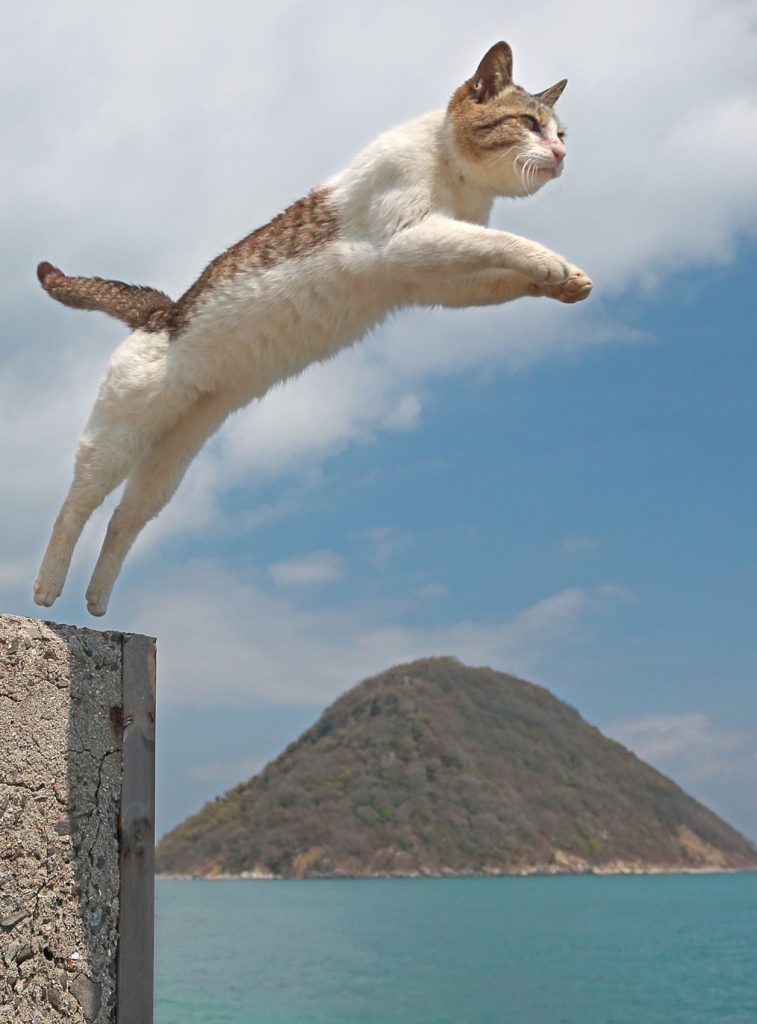 Even on Nissen's online shop, while a search using the word "dog" resulted in 130 products, 290 products were found using the word "cat."
Kumiko Yamamoto, the company's PR manager, explained the reason for this disparity: "I think cat lovers are more passionate about cats. Perhaps because, unlike dogs, cats don't always let people — even their owners — pet them."

RELATED:
(Read the article in Japanese at this link.)


Author: The Sankei Shimbun