'Stoked' for the X Games, Chiba Prepares to Host World's Top Action Sports
The three-day April extravaganza, making its debut in Japan, will be held at Chiba's Zozo Marine Stadium.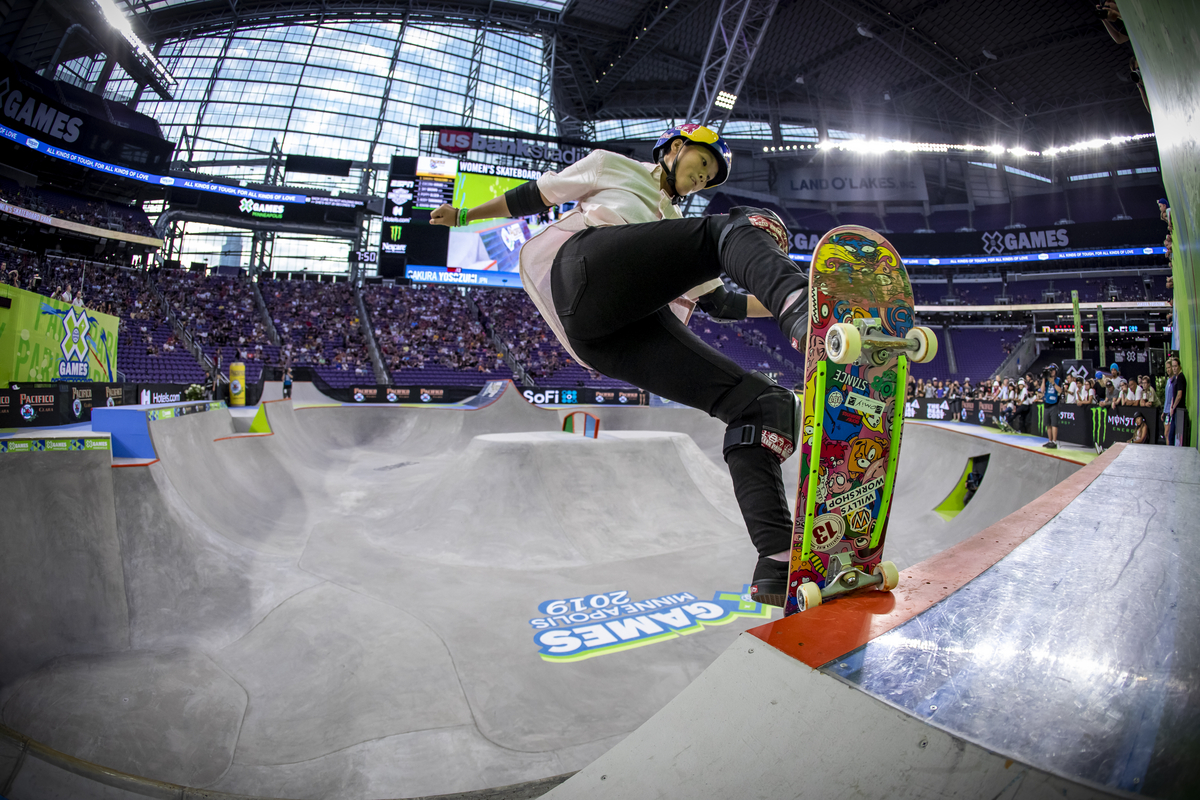 ~~
The X Games, billed as the world's premier action sports event, is set to be held in Japan for the first time.

X Games Chiba will include skateboard, BMX and moto x (motocross) events at Zozo Marine Stadium, on April 22-24, 2022.
Launched by ESPN, the X Games debuted in 1995 and has steadily grown over the years. In addition to the original summer version, a Winter X Games has been held since 1997, with high-flying, gravity-defying skiing and snowboard events.

Many of the top extreme sports athletes who've enjoyed success in X Games events have competed in the Olympics in recent years. The inclusion of skateboarding as an Olympic sport for the first time at the Tokyo Games in July 2021 further expanded the audience for the Olympics to a younger generation, while providing media exposure of athletes who've previously shined in the X Games. (Check out a promotional video here.)
The upcoming X Games Chiba will receive widespread international coverage via Japanese TV, ESPN and a number of other international media outlets.


For more than 25 years, X Games has successfully organized action sports events in 12 countries around the globe, attracting more than six million attendees. Since its inception in 1995, it has become the leading action sports competition and lifestyle brand, spotlighting the world's best action sports athletes in BMX, skateboard and moto x at the summer sports version, and ski and snowboard at its winter version.
Sakura Yosozumi, winner of the women's park gold medal at the Tokyo Olympics, is among the scheduled participants in Chiba.
"I'm so happy to hear that the X Games, the dream event for skateboarders all over the world, will be held in Japan," said Yosozumi, a 2018 X Games bronze medalist. "I think it's a stage that every skateboarder has dreamed of, and even now that skateboarding is an Olympic sport, X Games is one of my favorite events that I want to keep competing in."

Yosozumi, who turns 20 on March 15, is eager to earn her first X Games victory next month.

"I have participated in the X Games twice before, but I have yet to win a gold medal there, so when I am selected to compete, I will do my best to win my dream gold medal," she said.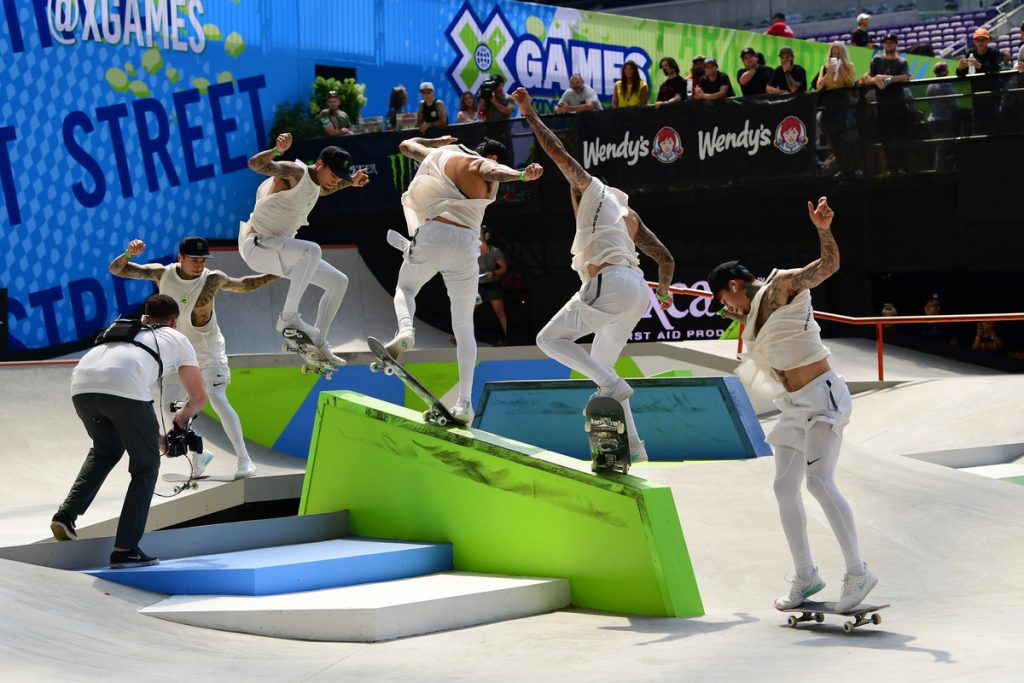 Other high-profile names scheduled to compete in April include skateboarding legend Nyjah Huston, a six-time world champion and 13-time X Games gold medalist, and fellow skateboarder Aori Nishimura, who advanced to the Olympic women's street final last year.
"I'm stoked for the X Games to go to Japan," the 27-year-old Huston said. "Hyped to get back there."
Nishimura, a Tokyo native, is also thrilled about the opportunity.
"I'm very excited to hear that the X Games, one of the best competitions in the world, will finally be held in Japan," she said. "It will be a great opportunity for Japanese skateboard fans to watch the world's top athletes compete up close, so I'm sure this will be an event like no other."
Tokyo Olympics men's skateboard street gold medalist Yuto Horigome is one of more than 100 athletes scheduled to participate.

A rundown on several other high-profile athletes can be found in this ESPN press release, which will update from time to time as top invited athletes are confirmed.
X-Games Chiba is an invitation-only event. The names of all currently invited athletes can be found here.


A Golden Opportunity for X Games and Chiba
Looking at the positive boost for the X Games brand that the upcoming spring sports festival will provide, ESPN executive Tim Reed gushed with enthusiasm.
"With Japanese athletes being such a driving force behind the progression of action sports today, we could not be more excited to showcase the world's best athletes on the X Games stage in Japan for the first time," said Reed, ESPN's vice president, programming and acquisitions.
Chiba Mayor Shunichi Kamiya recognizes that hosting the first X Games in Japan in his city presents a unique opportunity to celebrate action sports.

"This is a long-awaited international event that will help revitalize the economy of our city, and I feel it is a great honor," Kamiya said.

"The excitement of the Tokyo 2020 Olympic Games is still like yesterday, when young Japanese athletes in skateboarding and BMX competed at a high level with the world's best athletes, and I believe that their brilliant performances inspired generations.
RELATED: With Peaceful Resolve Yuto Horigome Slides to Gold in Men's Street Skateboarding At Olympics
"Now that action sports drive traction and popularity in Japan thanks to the Tokyo 2020 Games," Kamiya said, "I would like to invite you to X Games Chiba 2022, and witness the excitement and brilliance of action sports. As the host city, we will do our utmost to support and make it an enjoyable event for people in Chiba, so please look forward to it."

RELATED: The Games We Didn't Know We Needed: A Reporter's Impression of the Tokyo 2020 Olympics
Event Information
Skateboard
Park (men and women)
Street (men and women)
BMX
Moto X
Dates: April 22–24, 2022
Venue: Zozo Marine Stadium
Tickets: Advanced tickets will be available on e-plus
Website: https://xgamesjapan.com/