Sushi Schools Tackle Global Chef Shortage with Innovative Curriculum
Amid a global chef shortage caused by the sushi boom, sushi schools are breaking with the apprenticeship tradition to offer intensive courses.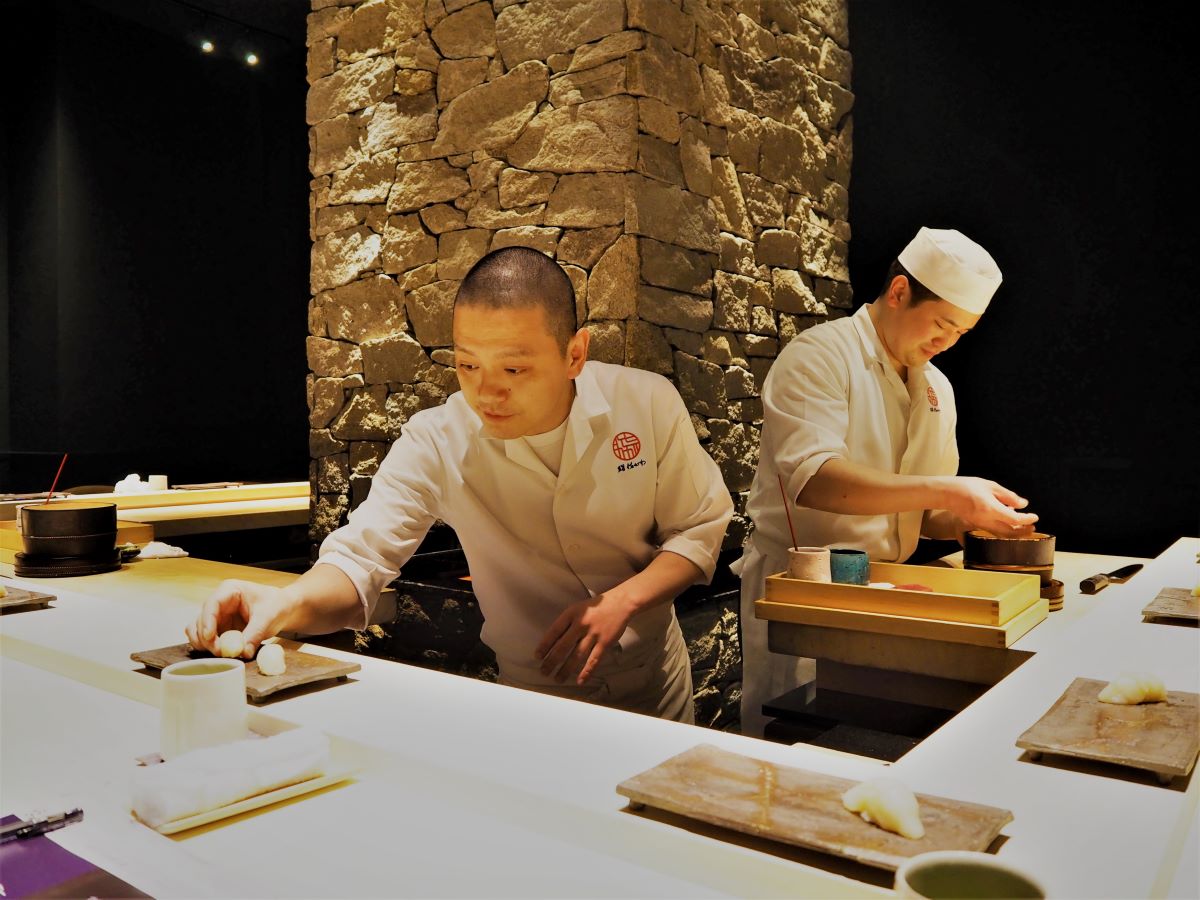 During the recent World Baseball Classic, social media was abuzz with posts about foreign players relishing sushi in Tokyo. This underscores the rising worldwide appeal of Japanese cuisine.
As the competition to secure top-notch sushi chefs intensifies, sushi schools that provide accelerated training programs are gaining popularity. Such schools enable aspiring chefs to complete their training in a matter of months. This poses a challenge to the traditional "three years to master rice, eight years to perfect sushi" philosophy.
Interestingly, even sushi restaurant managers are venturing into the sushi school business. This fervor highlights Japan's ambition to expand globally, despite a weak yen and sluggish economic growth.
According to a spokesperson from the Tokyo Sushi Academy, there is a noticeable global trend of investors opening sushi restaurants by recruiting skilled chefs. The availability of top-quality ingredients, once exclusive to Tokyo's Toyosu Market, has expanded due to increased product distribution.
The spokesperson also noted a considerable surge in demand for Japanese workers. Makoto Fukue, a management consultant for sushi restaurants, broke from tradition 21 years ago by founding the first sushi chef training school.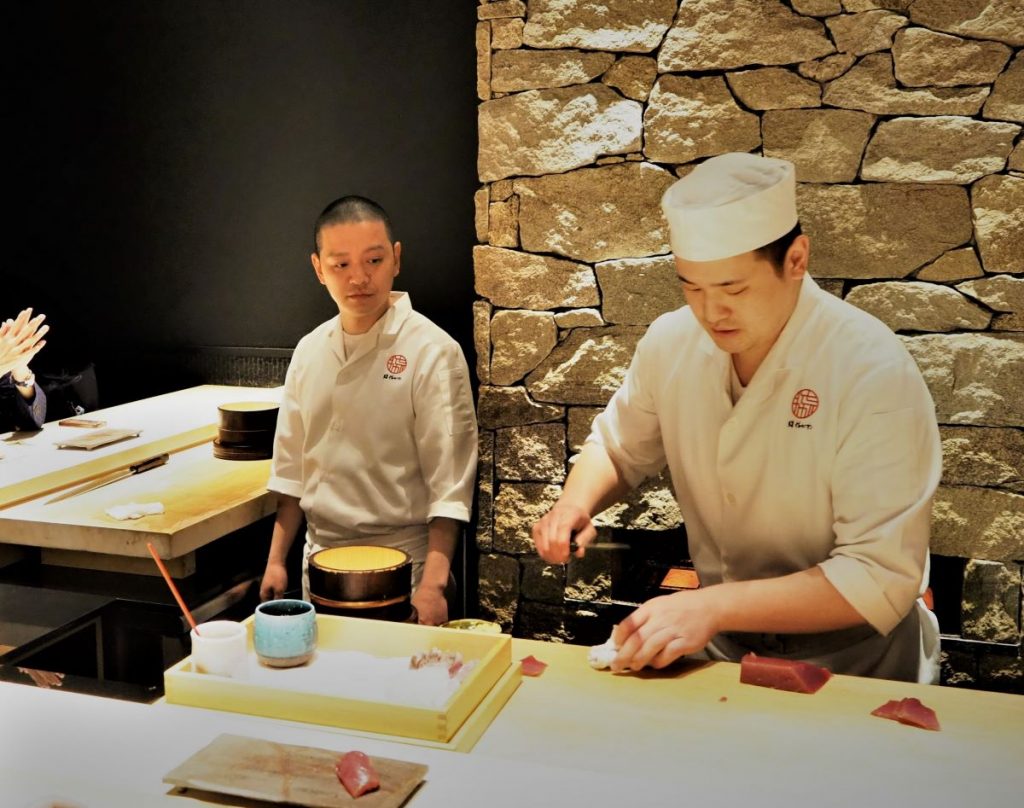 Breaking the Apprenticeship Tradition
The school offers an innovative two-month training program that equips students with skills that would typically require a three-year apprenticeship.
With over four thousand alumni presently employed in the industry, the school's enrollment witnessed a remarkable surge in applications in the fall of 2022. The school expects three hundred students to graduate in 2023.
The two-month edomae intensive training course charges an admission fee of ¥165,000 JPY (about $1240 USD), with an additional tuition fee of ¥715,000 JPY (about $5370 USD).
The student body has a male-to-female ratio of 7:3. It is composed of individuals from various backgrounds, including former company employees and restaurant industry insiders. A noteworthy 80% of Japanese sushi chefs express an interest in emigrating overseas.
Masaharu Sagawa, the owner of the prestigious, members-only Sushi Sagawa restaurant in Tokyo's Roppongi district, reflects on his training years. "It took me seven years of intensive training until I was able to serve sushi to customers. When a senior instructor punched me, I was not able to understand anything besides the pain. My hope is that aspiring sushi chefs won't have to endure unnecessary hardship."
Hideaki Kikuchi, who co-owns Sushi Sagawa, founded the Japan Sushi Leading Academy in the spring of 2023. The academy provides online classes on weekdays and practical training sessions at the restaurant on its weekly off day. Sagawa also teaches at the school.
Global Shortage of Sushi Chefs
The founders established the school in response to the global shortage of sushi chefs. As per the Ministry of Agriculture, Forestry and Fisheries (MAFF), there are about 160,000 Japanese restaurants located abroad, which is a six-fold increase over the last fifteen years.
Kikuchi says, "Sushi chefs from Japan receive preferential treatment and are frequently offered high salaries in the tens of millions of yen to work overseas. The lack of skilled chefs creates challenges for Japanese restaurant owners, who may have to shut down their businesses."
The training program, which comprises hands-on learning with seafood delivered to students' homes twice a week, spans three months. In addition, the academy employs high-performance cameras to provide online lessons on topics such as fish filleting, rice molding, and fermentation.
The program offers a comprehensive learning experience, with a Toyosu wholesaler teaching students seafood connoisseurship. Shinya Shirasu, an expert in antiques, lectures on tableware. The cost of the program is ¥880,000 JPY (about $6,600 USD), which covers between ¥500,000 JPY ($3,800 USD) and ¥650,000 JPY ($4,900 USD) worth of seafood and an 800-page textbook.
Kikuchi explains, "Our students can learn at their own pace while continuing their current jobs. Through this, we aim to tackle problems such as the shortage of sushi chefs and restaurant successors and the proliferation of unsanitary or incorrect sushi culture."
Hands-On Training
Rio Goto is a 26-year-old former patissier who practiced making sushi for about two months using the school's "virtual tutoring method" curriculum.
She is making sushi in front of customers for the first time. Her progress will be measured by comparing her sushi with those of owner-chef Masaharu Sagawa.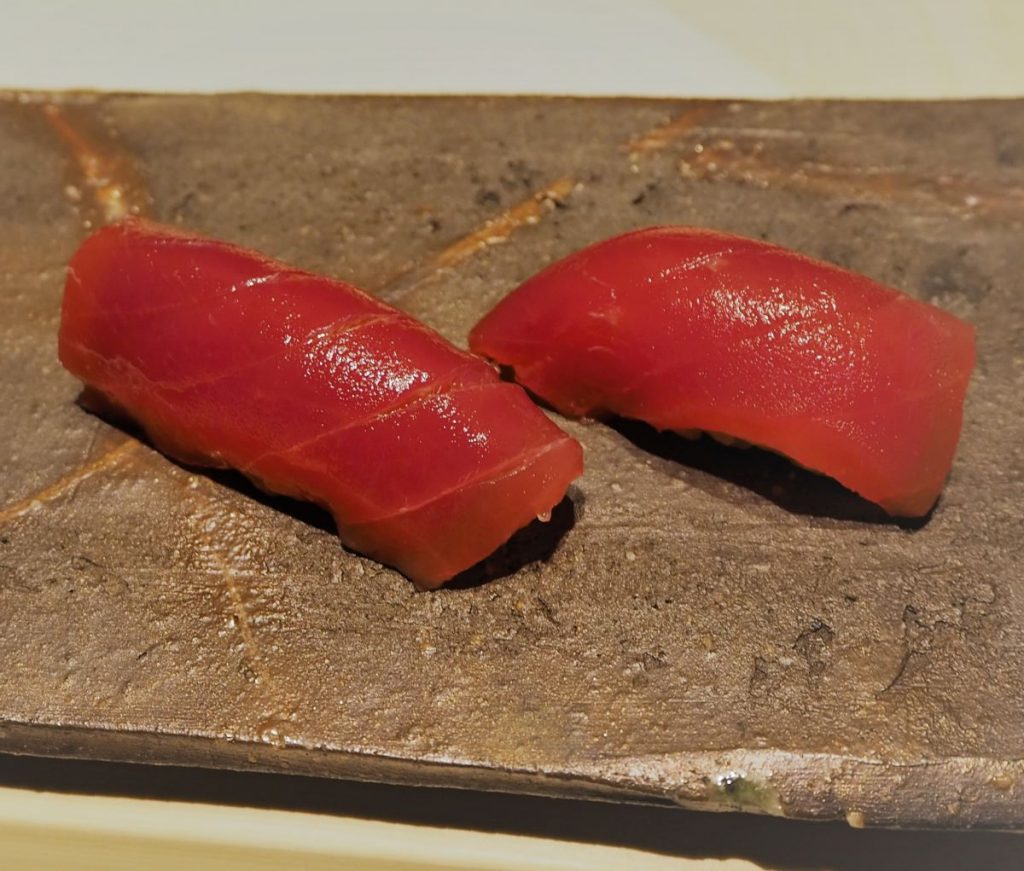 Goto serves her lean tuna sushi first. Nothing looks out of place, and it is well executed. But when Sagawa serves his sushi, the difference is obvious. The luster of the tuna and the delicate taste and texture in the mouth set it apart from Goto's sushi.
Sagawa believes that "true learning begins at the sushi counter."
Goto shares her dream of delving deeper into Japan's unique cuisine, saying, "Sushi is the only meal that is prepared with bare hands in front of the customer."
Sushi is a cultural cuisine that is gaining immense popularity overseas. Neglecting to capitalize on this asset for Japan's growth would be a significant missed opportunity.

RELATED:

(Read the article in Japanese.)
Author: Akiko Shigematsu