Tea Ware Exhibition at Suntory Museum Promises Rare Look at Japanese Culture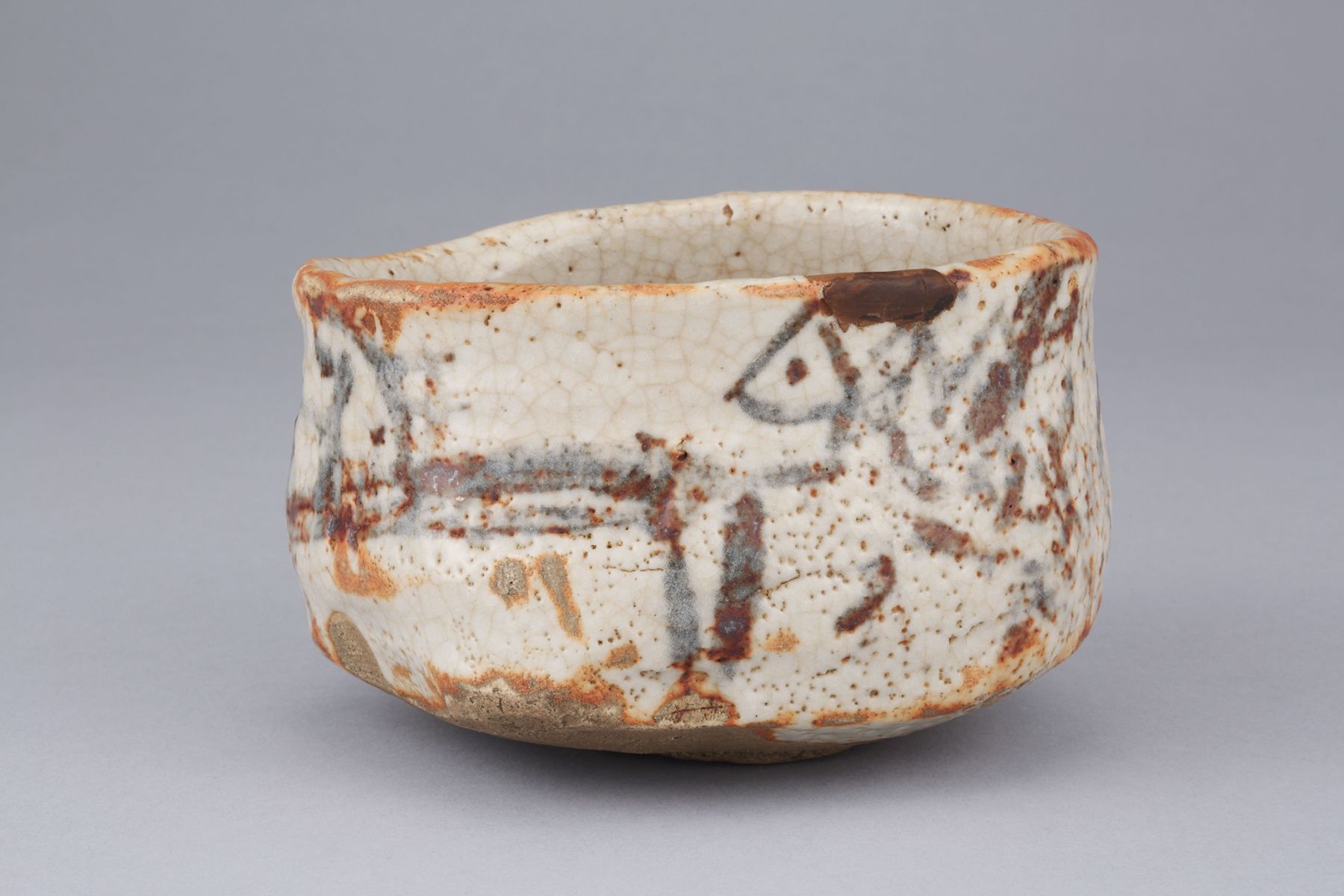 An exhibition showcasing ceramic works for use in the Japanese tea ceremony, "Mino Tea Wares: Kiseto, Setoguro, Shino, and Oribe," is underway at the Suntory Museum of Art.
There are plenty of regions throughout Japan where ceramic wares are produced. However, unlike mass-produced items, no two handmade ceramic works are exactly alike.
Just as the Japanese word tochi, meaning "region or land", includes the kanji character "to" — meaning "soil" or "earth" — the raw material used in order to make ceramic ware is soil. Japan, a rainy and humid country, has numerous variations of soils, depending on the regions.
Ceramic ware is also sometimes referred to as "china" in English. This is because the art form originally developed in China before making its way to Europe.
Although the custom of "tea drinking" is popular in both Japan and China, the styles are very different in the two cultures. Historically, the technique developed its own unique style after its introduction to Japan, just as many other cultural arts, technologies, and religions did after they were introduced to the country.
In the tea ceremony, not only is the taste of the tea appreciated, but viewing and evaluating the tea wares are part of the ceremony. Since the tea bowls need to be handed around among the participants to hold in their hands and admire, each person has only a short time to view them. This requires extensive knowledge for the participants to fully grasp the depth of their beauty.
Taking a close look at the Mino tea wares shown at the exhibition will allow one to learn about the wonderful world of the Japanese tea ceremony and tea bowls.
The individual styles of Kiseto, Setoguro, Shino, and Oribe pottery works produced in the Mino region are all clearly displayed and explained for viewers. In addition, visitors get to see a great number of first-rate, actual ceramic works in just one show. Visitors can enjoy the texture details of these great works, which are impossible to be appreciated through just photographs.
According to one's own preferences in color, shape, or texture, each person can come across their favorite ceramic piece in the show. Personally, I was mesmerized when I encountered the Nezumi-Shino ware tea bowl.
Great people who strive to understand, support, and preserve the fruits of their individual cultures for future generations play crucial roles in any era, country, or region. In Japan, there are those referred to as sukisha or patrons of culture. They have refined tastes and are especially passionate about sadō or the "way of tea." Many are great collectors of tea ceremony instruments.
Visitors will encounter many fine pieces owned by modern sukishas when visiting the exhibition. I promise it will be a truly rare experience.
Suntory Mino Tea Wares Exhibition
Where: Suntory Museum of Art
Dates: On through November 10, 2019
Hours: General Hours: 10:00 – 18:00
Friday/Saturday: 10:00-20:00
Tuesday: Closed
Admission: General: ¥1,300 JPY (¥1,100 advance purchase)
Student: ¥1,000 JPY (¥800 advance purchase)
Additional Information may be obtained here.
Accessibility: The museum entrance is located on the 3rd floor of the Tokyo Midtown Galleria. There is elevator access to the museum entrance and to other floors inside the museum, making it wheelchair friendly.
Access: The Tokyo Midtown Galleria is easily accessible by Metro and bus:
Toei Oedo Line

(Exit 8 – direct link from Roppongi Station),

Hibiya Line

(via underground walkway from Roppongi Station)

Chiyoda Line

(a 3-minute walk from Nogizaka Station, Exit 3).

Toei Bus Route 01

(2 minutes from Roppongi Ekimae bus stop)

Community Bus line

Chi-i-bus

(1 minute from Roppongi 7-chome bus stop)
Author: Yukihiro Watanabe