The Emperor and Okinawa: 50th Anniversary of the Reversion
"We will not let the deaths of the many people who died because of the war go to waste, but will continue to deepen our understanding [...] and pray for peace."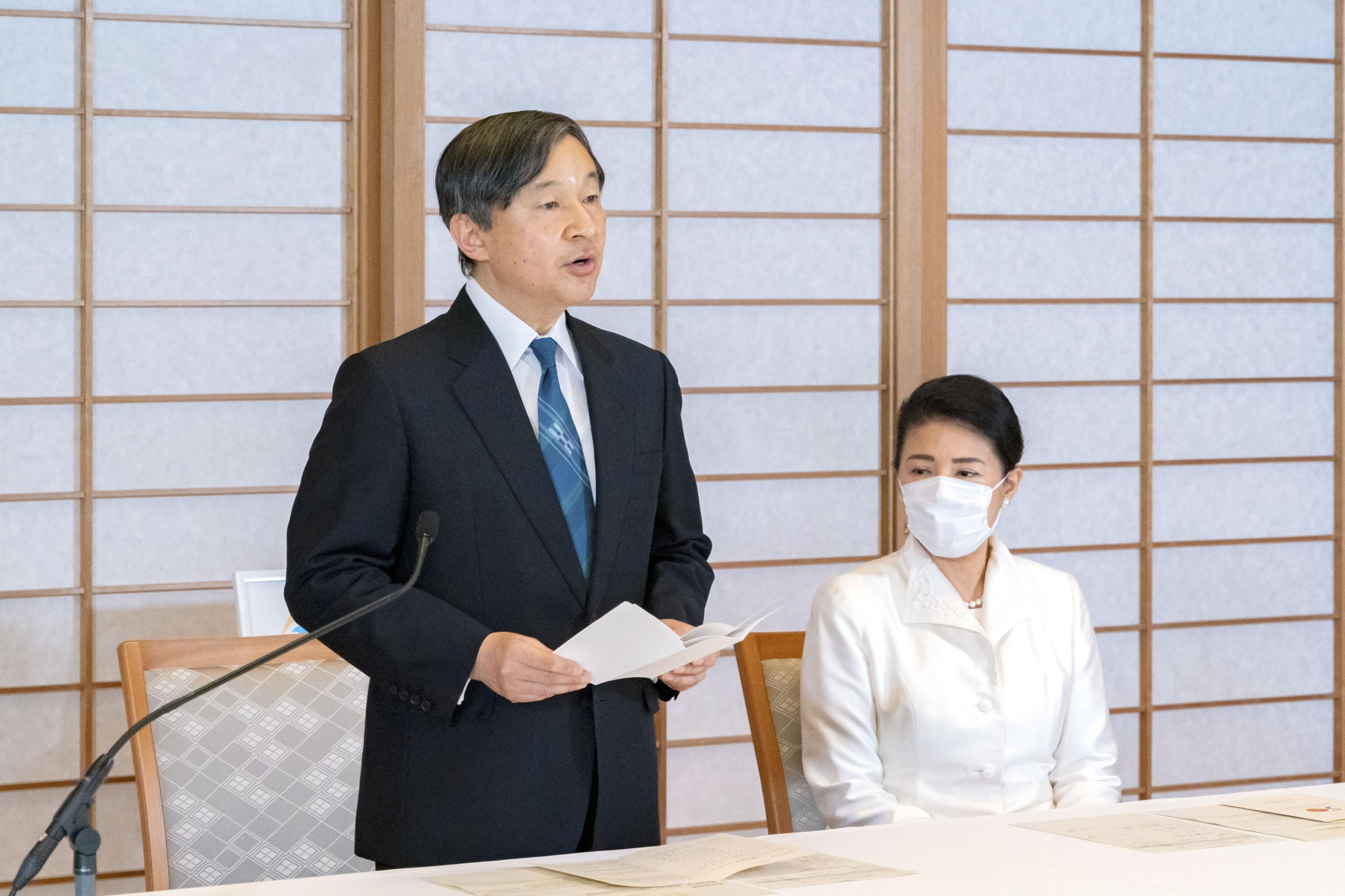 Emperor Hirohito had hopes of visiting Okinawa even with the complicated feelings of the people of the prefecture.
Falling ill unexpectedly
My visit to Okinawa is canceled
I sigh in frustration
So reads a draft of a waka poem handwritten by Emperor Hirohito on a piece of ruled paper of the Imperial Household Agency. The page was donated to the Gakushuin University Museum of History in September 2019 by a former aide to the Emperor.
The poem expresses his frustration as his deteriorating health hampers his scheduled visit to Okinawa in 1987. It would have been his first visit to Okinawa since the end of World War II.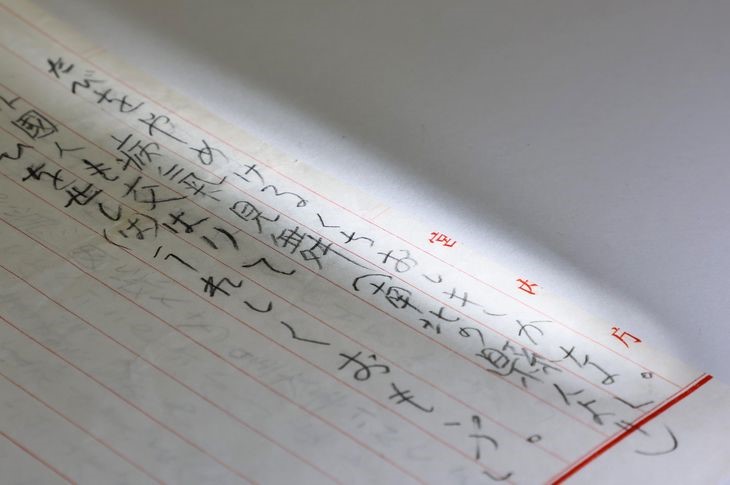 I have taken ill unexpectedly
But I had a duty to fulfill
By visiting Okinawa
After much revision, the wording of the poem was changed for publication to the above. But the phrase used in the original draft, "kuchioshikikana," is an expression of frustration that conveys Emperor Hirohito's bitterness more candidly.


Emperor Hirohito's Duty
From 1946 to 1954, Emperor Hirohito went on an imperial tour to encourage the people in areas that had been scorched by the fires of the war. He visited all of the prefectures except Okinawa, which was still under United States military rule.
After the reversion of Okinawa to Japanese sovereignty in May 1972, Emperor Hirohito had considered visiting Okinawa several times. However, such visits were made difficult by the complicated sentiments of the people of Okinawa. The prefecture had experienced a gruesome land battle that killed a quarter of its residents. And those who survived the war felt left behind in Japan's postwar reconstruction efforts.
Chobyo Yara (deceased), during term as the first governor of Okinawa Prefecture after the reversion of Okinawa to Japanese sovereignty, announced his intentions to request the attendance of Emperor Hirohito and Empress Nagako at the commemorative tree-planting festival to be held in Okinawa in November 1972. However, local opposition forced him to abandon the idea.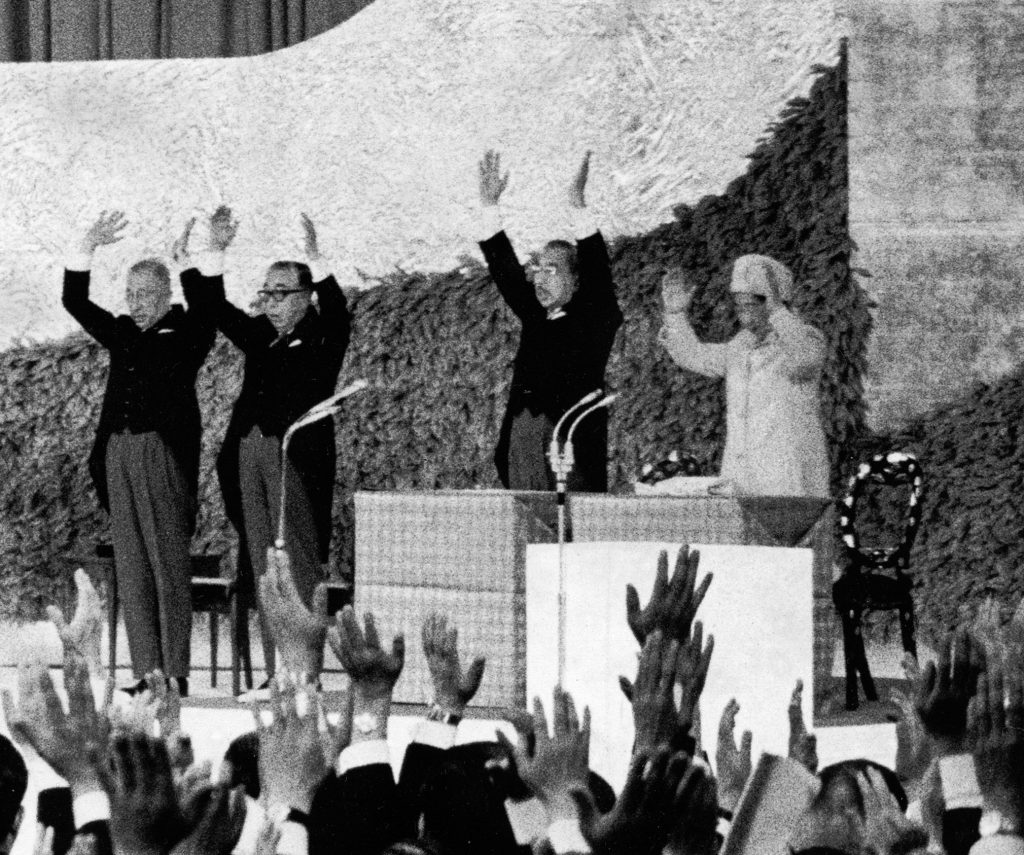 Documents suggest that Emperor Hirohito wished to visit Okinawa as early as possible.
According to Chobyo Yara's journals, a compilation of Yara's diaries and other documents in the Okinawa Prefectural Archives, the then- Director-General of the Imperial Household Agency confided in him as follows in April 1975.
"I'm troubled because His Majesty the Emperor has asked me what he was supposed to do and whether he could visit [Okinawa] before going to America."


Hope Springs from a National Sports Festival
Twelve years later, an imperial visit to Okinawa became a real possibility during the National Sports Festival of Japan in October 1987. The Imperial Household Agency conducted a preliminary survey of the area and even set a date.
However, there was staunch local opposition. Hiromitsu Miyagi, the then Vice-Governor of Okinawa Prefecture who is now 89 years old, says that signs with the words "Oppose the Emperor's visit to Okinawa" were erected along the road from Naha Airport. When he asked the Imperial Household Agency whether he should remove the signs, the agency told him to leave them as they were. Miyagi understood that Emperor Hirohito wanted to see Okinawa as it truly was.
Unfortunately, the plan was thwarted yet again in September, right before Emperor Hirohito was due to begin his visit. He had fallen ill and was being treated at the Hospital of the Imperial Household in the Imperial Palace.
His visit to Okinawa was canceled. Crown Prince Akihito, his son who would become Emperor Akihito, attended the opening ceremony with his wife in his father's place.
Former chamberlain Kenjiro Nakamura, now 88 years old, recalls screening a video recording of the National Sports Festival at the Fukiage Palace that November upon Emperor Hirohito's request.
"There may have been a range of emotions going through his mind, but His Majesty did not say anything and kept his eyes on the screen the whole time."
Emperor Hirohito never lost hope of visiting Okinawa. At a press conference in April 1988, he declared, "My determination has not changed, even today."
However, in September of the same year he vomited blood while staying at Fukiage Palace. He passed away in January 1999, after battling illness and without fulfilling his wish to visit Okinawa.


Emperor Akihito First Imperial Visit
On the evening of July 17, 1975, almost three years after Okinawa's reversion to Japanese sovereignty, Emperor Emeritus Akihito, who was then Crown Prince, visited Okinawa for the first time, accompanied by Empress Emerita Michiko. At the end of the first day of his visit, he gave a statement concluding with these words:
"The many noble sacrifices cannot be atoned for by a single act or word, but must be remembered by the people over many years, and each one of us, in deep reflection, must continue to keep this place close to our hearts."
But just that day, a member of an extremist group had thrown a Molotov cocktail at Emperor Akihito while he was visiting his first destination, the Himeyuri Memorial Tower in Itoman, where the battle of southern Okinawa had taken place.
Shuzen Hokama (deceased), who delivered lectures to Emperor Akihito, revealed in his book that he had been consulted in advance about Emperor Akihito's visit to the former battlefield in southern Okinawa.
An excerpt from Hokama's book, Kaiso 80 Nen Okinawagaku he no Michi (An 80-year Memoir: The Road to Establishing Okinawan Studies), reveals the commitment of the then Crown Prince, to continue engaging with Okinawa.
"When I said, 'We don't know what will happen, so please be on your guard,' His Highness quietly replied, "I will accept whatever happens."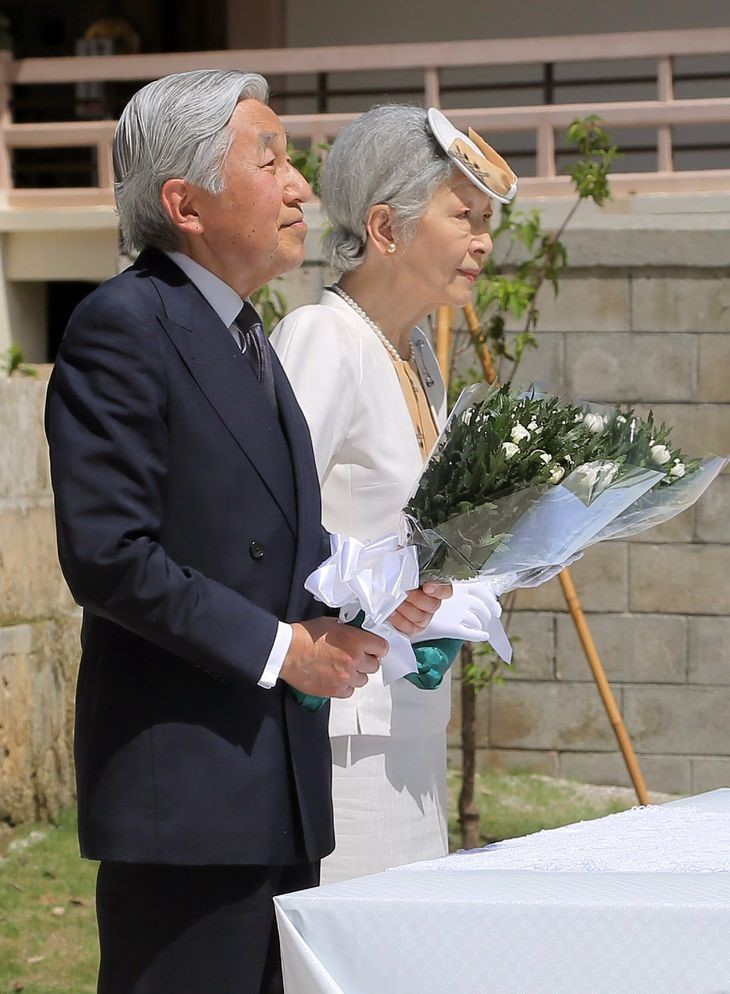 The Emperor's Words
Emperor Hirohito's long-sought imperial visit to Okinawa was finally realized by Emperor Akihito in April 1993. On the day the Emperor and Empress arrived in Okinawa, they visited Itoman to meet with the representatives of the bereaved families at the Okinawa Peace Memorial Hall. There, the Emperor delivered an unprecedented speech that lasted for six minutes.
"We will not let the deaths of the many people who died because of the war go to waste, but will continue to deepen our understanding of the history of our country and the world and pray for peace."
The audience sobbed as they listened to the Emperor's words, which were delivered without notes as he met his gaze with each bereaved family member.


Complicated Feelings
The bereaved families had complicated sentiments towards the Imperial Family.
Masakatsu Takara, now 81 years old, lost nine members of his family when an American submarine sank Tsushima Maru and killed approximately 1,500 people. The ship had been carrying school children to evacuate them from Okinawa in the latter stages of World War II. Mr. Takara found it difficult to shake off his negative feelings toward the Imperial Family.
"Emperor Akihito is not to blame, but the war which was started by Emperor Hirohito caused many deaths. I also felt that Okinawa was cut off from the rest of Japan after the war."
However, the Emperor's repeated visits to Okinawa and his poetry about Tsushima Maru showed Mr. Takara that Okinawa had a special place in the Emperor's heart. "My heart gradually softened," he says.
In 2014, the imperial couple visited the Tsushima Maru Memorial Museum in Naha, where Mr. Takara serves as chairman of the governing body.
After laying flowers at the cenotaph, the couple spoke to all 15 survivors and bereaved family members who had gathered there, speaking again to each one of them as they parted. "We are sorry that you have had to suffer for so long," they said.
"Even now, I have difficulty saying 'Long live the emperor.' But I could feel the kind-heartedness of Emperor Akihito and Empress Michiko, and how serious they were about engaging with the bereaved families in Okinawa. I was able to feel that this brought solace to the souls of the victims," Mr. Takara recalls.
Emperor Akihito visited Okinawa 11 times in total. His compassion for the people of Okinawa and their history of hardship will be passed on to Japan's future generations.


An Annual Observance
Emperor Naruhito has held a silent prayer on Okinawa Memorial Day, June 23, with his parents since his childhood. It is a practice which he continues with Empress Masako and their eldest daughter, Princess Aiko.
His Majesty has visited Okinawa five times since 1987.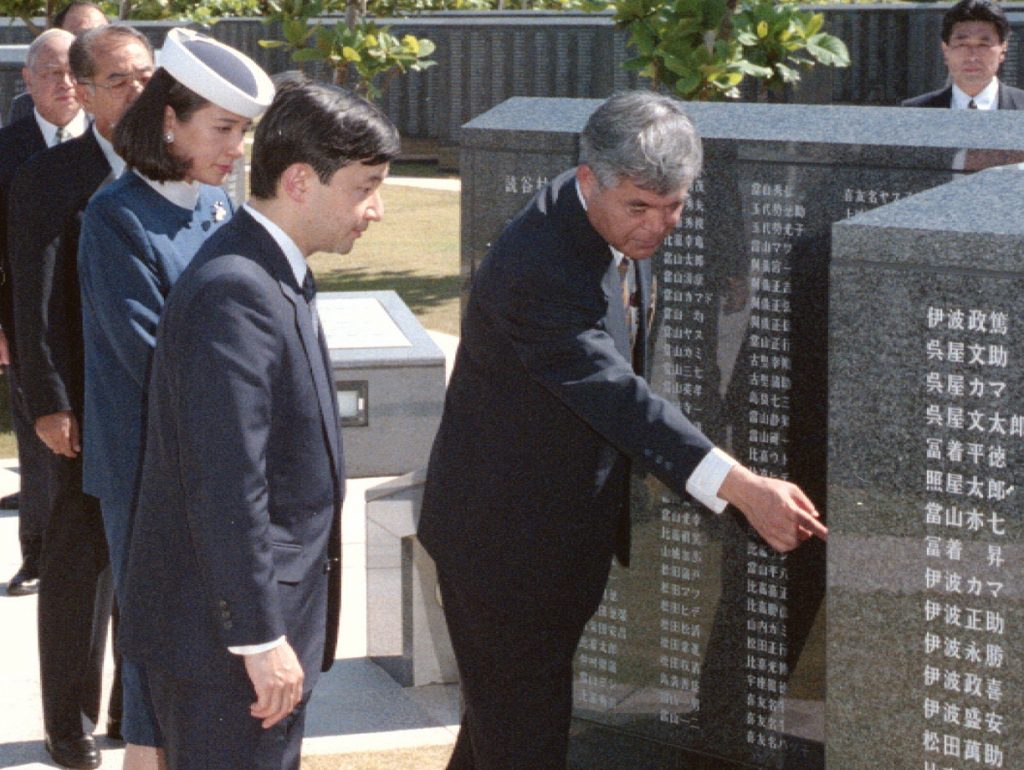 In February 2019, Mr. Takara was invited to a tea ceremony at the Imperial Palace, held just before the imperial transition. He weaved his way through the crowd to meet Emperor Emeritus Akihito.
"I came from Okinawa. I hope the next emperor will visit us, too."
His Majesty responded with a gentle nod.


50th Anniversary of Okinawa's Reversion
On May 15, Okinawa Prefecture celebrated the 50th anniversary of its reversion to Japanese sovereignty with twin ceremonies in Naha, the capital of Okinawa, and Tokyo. His Majesty Emperor Naruhito, with Empress Masako standing at his side, spoke to the people of Okinawa by videolink, expressing his feelings of concern for the people of the prefecture upon attainment of this 50th anniversary.
The date was also marked by various efforts to collect oral testimonies and archived documents, exploring the past, present, and future of the Imperial Household's relationship with Okinawa and its people.
At an earlier press conference in February, His Majesty the Emperor declared his commitment to "re-examine the course of Okinawa's history and bring my heart closer to Okinawa and the people of Okinawa."



RELATED:'Thank You' Emperor Akihito and Empress Michiko for Your Service to Japan and to the World


(Read the report in Japanese at this link.)


Author: The Sankei Shimbun