The King's Singers Perform 'One Day' Exclusively For Fans During Covid-19 Crisis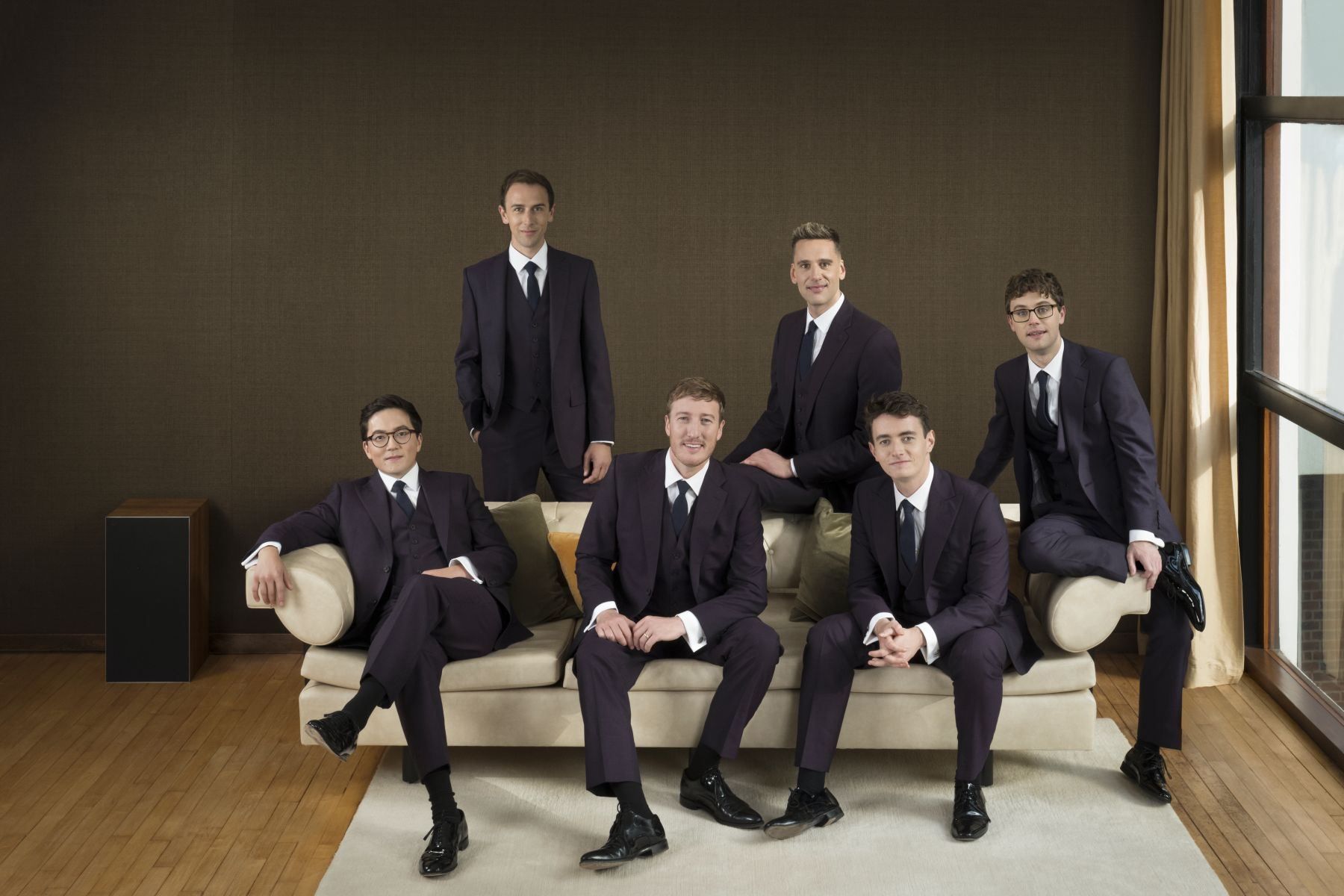 Called "the superlative vocal sextet" by the British daily the Times, the six-member all male acapella group "The King's Singers" was scheduled to be touring around the world and pleasing fans with their live performances throughout the spring this year.
These days, however, most plans have strayed far away from what we would consider normal. And like many people around the world, the six singers have been staying home to stay safe and healthy.
The group, made up of two countertenors, two baritones, a tenor and a bass, has been keeping busy though, individually revisiting the hobbies that helped catapult them to their inspiring vocal careers.
Recently the group, comprised of members Patrick Dunachie, Edward Button, Christopher Bruerton, Nick Ashby and Jonathan Howard, sent a special message through their group leader, Julian Gregory, to fans in Japan and all around the world:
In the space of only a few months, a huge amount of uncertainty has clouded over us all as the Covid-19 coronavirus has spread across the world.... we are all in this together, and through support and kindness to each other, we will defeat this deadly disease and the world will regain its health and harmony.
Gregory has a special personal connection with Japan as his mother is Japanese. The whole group, though, has a long history of links with Japan. Just last year in July 2019, they performed a special concert in Saint Mary's Cathedral in Tokyo for the opening of the Reiwa era, in the presence of Princess Hisako of Takamado of the Imperial Household of Japan.
Gregory referred to that special moment by alluding how the group plans to find Beautiful Harmony in the coming months as well:
Last summer, we had the honor of visiting Tokyo to give a very special concert in celebration of the beginning of the Japanese era, 'Reiwa', following the enthronement of the new Emperor. 'Reiwa' means 'Beautiful Harmony'. Well, in our world today, now full of uncertainty, it might seem like harmony has temporarily disappeared. However, as part of our King's Singers mission, we have collaborated with and commissioned composers across Japan and the world to compose music for us in order to try and find harmony once more. We very much look forward to presenting some of these new compositions in our Finding Harmony Japan Tour in October this year.
This time, too, as a gift to their fans through this report, the King's Singers shared with JAPAN Forward an exclusive performance of Michel Legrand's One Day, arranged by Richard Rodney Bennett and recorded in London, in February 2020. [SHARED at the top of the article.]
"[It] has a beautiful and befitting message of hope, and is the opening track on our brand new album, Finding Harmony", explained Gregory, introducing the album the group released earlier this year.
It certainly is an unusual time for everyone, and all we can do is try to find the silver lining in everyday life, so Gregory concluded the thought with:
Until then, let's keep in touch online, stay united, and try to find harmony in our lives, whether it's learning a new language, singing at home or checking in with friends and family.
The acapella group is currently scheduled to tour Japan again in October 2020. Make sure to watch this space for further information on their tour.
Author: Arielle Busetto