The Ramen Bracket on JAPAN Forward: Championship Round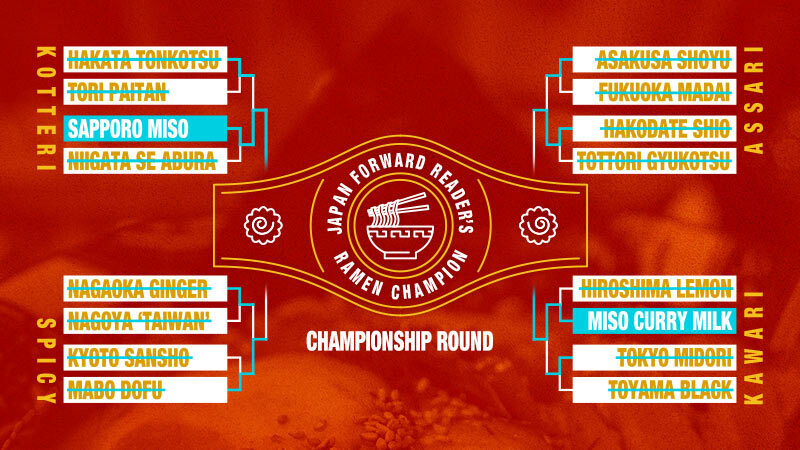 Japan progresses through the 'autumn of appetite' (shokuyokunoaki 食欲の秋) from September every year. In celebration of the season, we present the "JAPAN Forward Reader's Ramen Championship" bracket. We started with 16 ramen in four categories: Kotteri, Spicy, Asari, and Kawari.
The top 16 ramen options have been narrowed down to two (with many difficult exclusions) and now it's up to you, JAPAN Forward readers, to declare the champion ramen.
Thank you for your votes in the first three rounds. This week we are in the Ramen Bracket Championships.
Voting has ended! The winner is here.
Championships:
Sapporo Miso vs Miso Curry Milk