The Sony Hawk-Eye Tech that Verified Kaoru Mitoma's One-Millimeter Miracle
Hawk-Eye tech settled the debate about whether Mitoma kept the ball in during his miraculous goal-line assist that propelled Japan into the knockout round.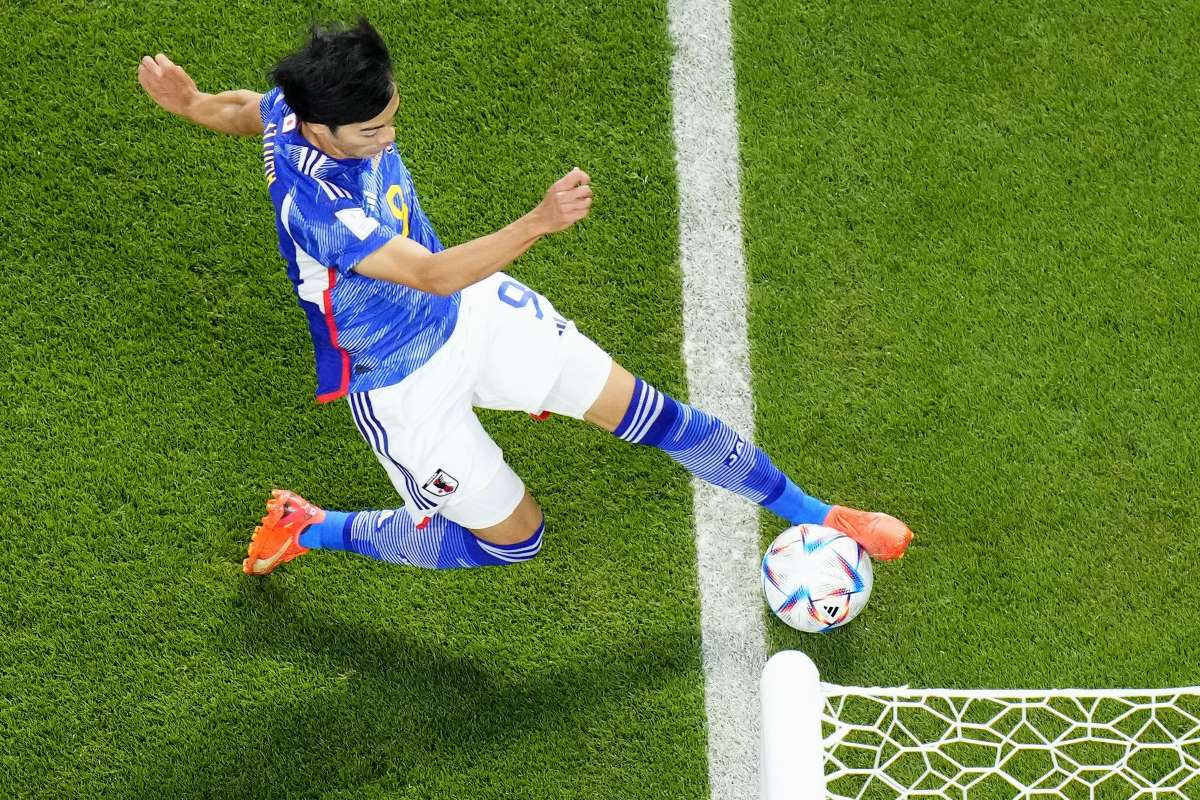 Japan lost to Croatia in the FIFA World Cup's round of 16 in Qatar on December 5. But the team's success in the group stage was praised by pundits around the world. In particular, Kaoru Mitoma's goal-line assist in the match against Spain was outstanding. Although Japan's goal stirred controversy at first, video playback technology confirmed that the decision was right. The corroboration was provided by Hawk-Eye Innovations, a subsidiary of the Sony Group based in the United Kingdom. It plays a crucial role in making referee decisions fair and easier.
VAR, which stands for Video Assistant Referee, uses multiple camera images to assist in decision-making. When a play is difficult to discern with the human eye, "computer vision" offers objective assistance.
The Japan-Spain match on December 1 (it started at 4 AM JST the next day) brought fresh attention to the VAR. Six minutes into the second half, Mitoma assisted the winning goal by tenaciously pursuing a ball that nearly broke the goal line.
It was extremely difficult to discern whether the ball had crossed over. But VAR confirmed that the ball had not wholly crossed over. The goal was approved, and the feat was acclaimed as "Mitoma's one-millimeter miracle" in Japan.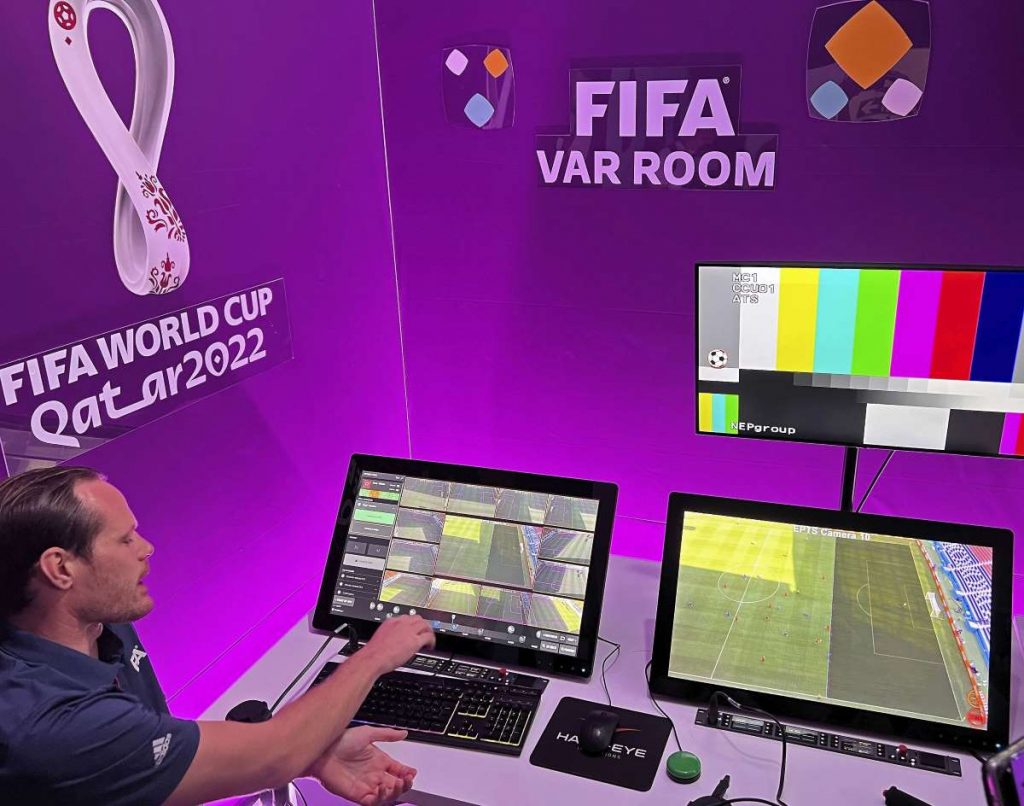 Sony's Hawk-Eye Technology
The Hawk-Eye technology used in VAR replays videos of critical moments taken from various angles by multiple cameras installed in the stadium. Referees can rewind, slow down, and enlarge these images to help them make decisions.
This year's World Cup implemented a new AI system developed by another company, which determines the position of the ball using a built-in sensor chip so that every millimeter counts.
The 2018 World Cup in Russia was the first to implement VAR using Hawk-Eye, but Sony officials have declined to say whether the technology was used for this year's tournament. However, reports seem to indicate that it is being used just like in the previous tournament.
Hawk-Eye has also been used in the J.League since last season. Additionally, it has made its debut in other sports, including tennis (at the Wimbledon Championships) and the 2019 Rugby World Cup, which was hosted by Japan.
A Sony representative said, "In the future, we would like to contribute not only to refereeing, but also create content for sports entertainment."
​​

RELATED:

(Read the article in Japanese at this link.)
Author: Nobuhiro Imanaka