The 'Taiwan Consciousness' Forged by Lee Teng-hui Remains the Greatest Deterrent to Xi Jinping's Ambition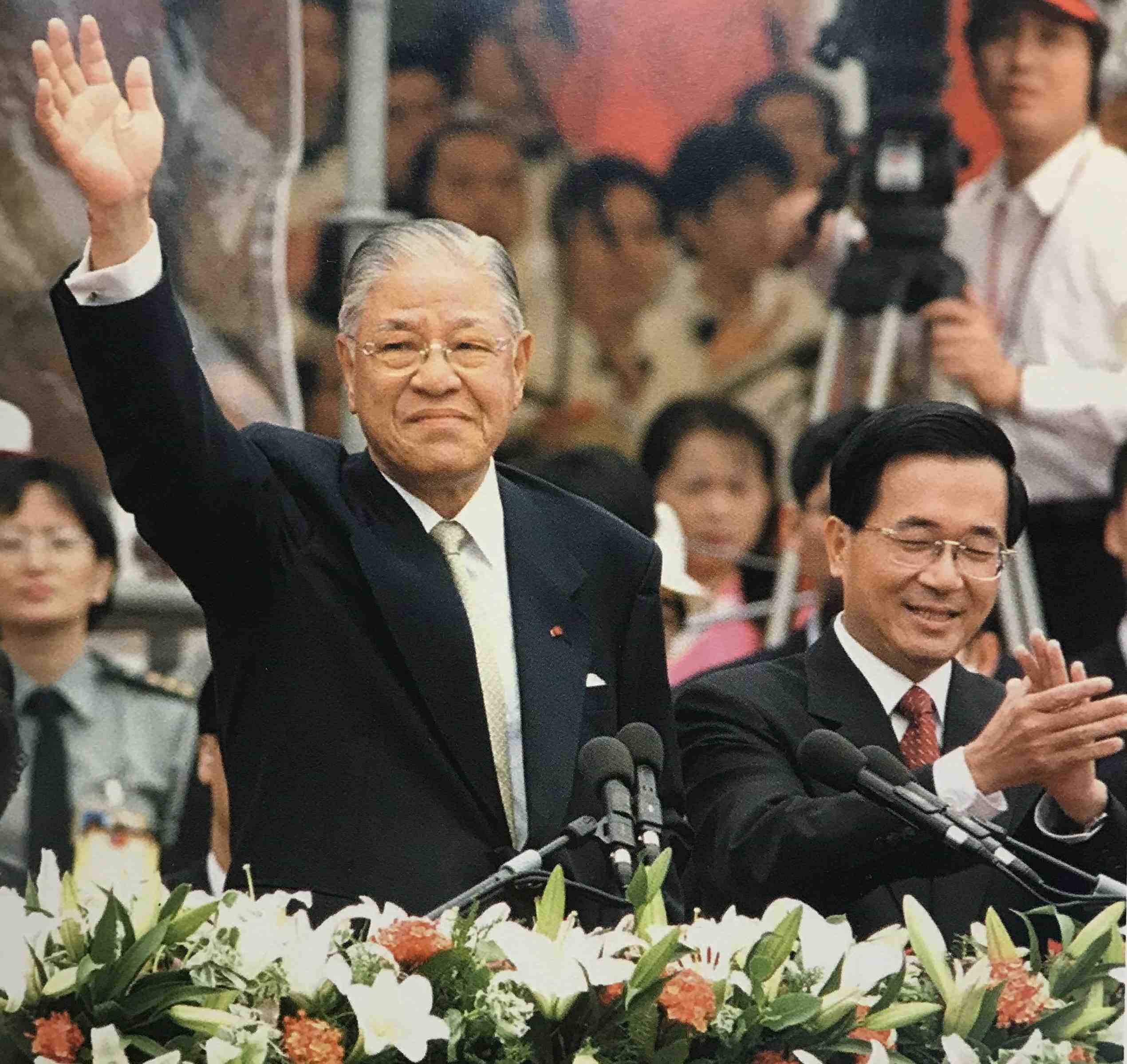 Lee Teng-hui may be gone, but the sense of self-identity among the residents of Taiwan that he did so much to create remains as his legacyー and the greatest obstacle to the desire of China's president Xi Jinping to take over the island.
Xi is increasingly demanding that Taiwan come under the "one country, two systems" formula under which Beijing reclaimed control of Hong Kong. However, the self-identity that has developed in Taiwan as the result of political and educational reforms introduced by Lee when he was Taiwan's president (1988-2000) remains as the greatest bulwark of resistance to the Xi regime's ambition to force unification with what it claims is a "wayward province."
This consciousness among the people of Taiwan in their own independent identity has come to transcend party affiliation, so that it now holds sway among the majority of the island's population. That means that despite Lee's death at age 97, the options open to Beijing's leaders remain severely limited.
Absorption of Taiwan by the mainland is at the core of Xi's oft-stated national goal, encompassed in his statement: "The Chinese dream is the great rejuvenation of the Chinese nation."
April 2018, Xi Jinping reviewed PLA Navy fleet in the South China Sea, would not "renounce the use of force" to reunify Taiwan " (Li Gang/Xinhua via AP, File)
However, Beijing has little to show for its efforts to coerce Taiwan since Xi took power in 2012. In fact, Tsai Ing-wen, who leads the independence-inclined Democratic Progressive Party (DPP), was overwhelmingly reelected as president, despite fulminations by Chinese leaders that they would never allow such a thing to happen.
To Beijing's acute embarrassment Tsai won convincingly in the May presidential election, in large part because of the efforts by the Chinese Communist government (CCP) to crush democracy in Hong Kong. Beijing's heavy-handedness brought into stark focus just how hollow the promise of "one country, two systems" actually is for the people of Taiwan.
In effect, by its strongarm actions in Hong Kong, China itself created the universal distrust of the "one country, two systems" formula that now prevails in Taiwan.
Subsequently, the Beijing leadership was unable to disguise its fury at the election outcome. Li Zhanshu, a member of the Standing Committee of the Politburo and number three in the pecking order in Beijing, thundered that if Taiwan moved to declare formal independence, China would take military action under its Anti-Secession Law, which authorizes the use of "non-peaceful" actions in case of such an eventuality.
But could China actually invade Taiwan? During an interview with The Sankei Shimbun in October 2018, former president Lee said, "I think they are unsure about the degree to which the United States would become involved, nor do they have great hopes (concerning Taiwan itself)."
In other words, military action against Taiwan would entail tremendous risks for China.
Chinese journalists in Beijing have also pointed out that in the event of an invasion of Taiwan, the Taiwan authorities could counterattack, noting, "If they bombarded the Three Gorges Dam with missiles, that might inundate Jiangsu and Zhejiang provinces downstream."
Observers believe that it would be highly unlikely that the Xi regime would take such a political gamble.
Lee's successors on democracy in Asia- Hong Kong, Taiwan students in Taipei protest against China's HK national security law, May 28, 2020. (AP Photo/Chiang Ying-ying)
Lee Openly Declared that the Senkaku Islands Belong to Japan
After leaving office, former president Lee proposed that Taiwan adopt a new constitution so that it could become a "normal country." As things stand, Taiwan is still officially governed by the 1949 Constitution of the Republic of China, adopted by the Kuomintang.
Lee also stirred controversy when he declared that the Senkaku Islands, which China claims under the name Diaoyu Islands, "belong to Japan."
Those remarks drove leftist netizens in China into a frenzy, with the online edition of the CCP's nationalistic tabloid the Global Times labeling Lee "the biggest traitor of our times."
Although such criticism of Lee constitutes mainstream opinion in China, some members of the reformist camp evaluate him highly. As one political scientist in Beijing put it, "(Lee) was able to achieve democratic reforms in a moderate fashion."
(Read the original story in Japanese, here.)
By Yoshiaki Nishimi, Correspondent, The Sankei Shimbun Beijing Bureau