The Westin Tokyo: Executive Chef Toshio Numajiri Blends Traditions and Trends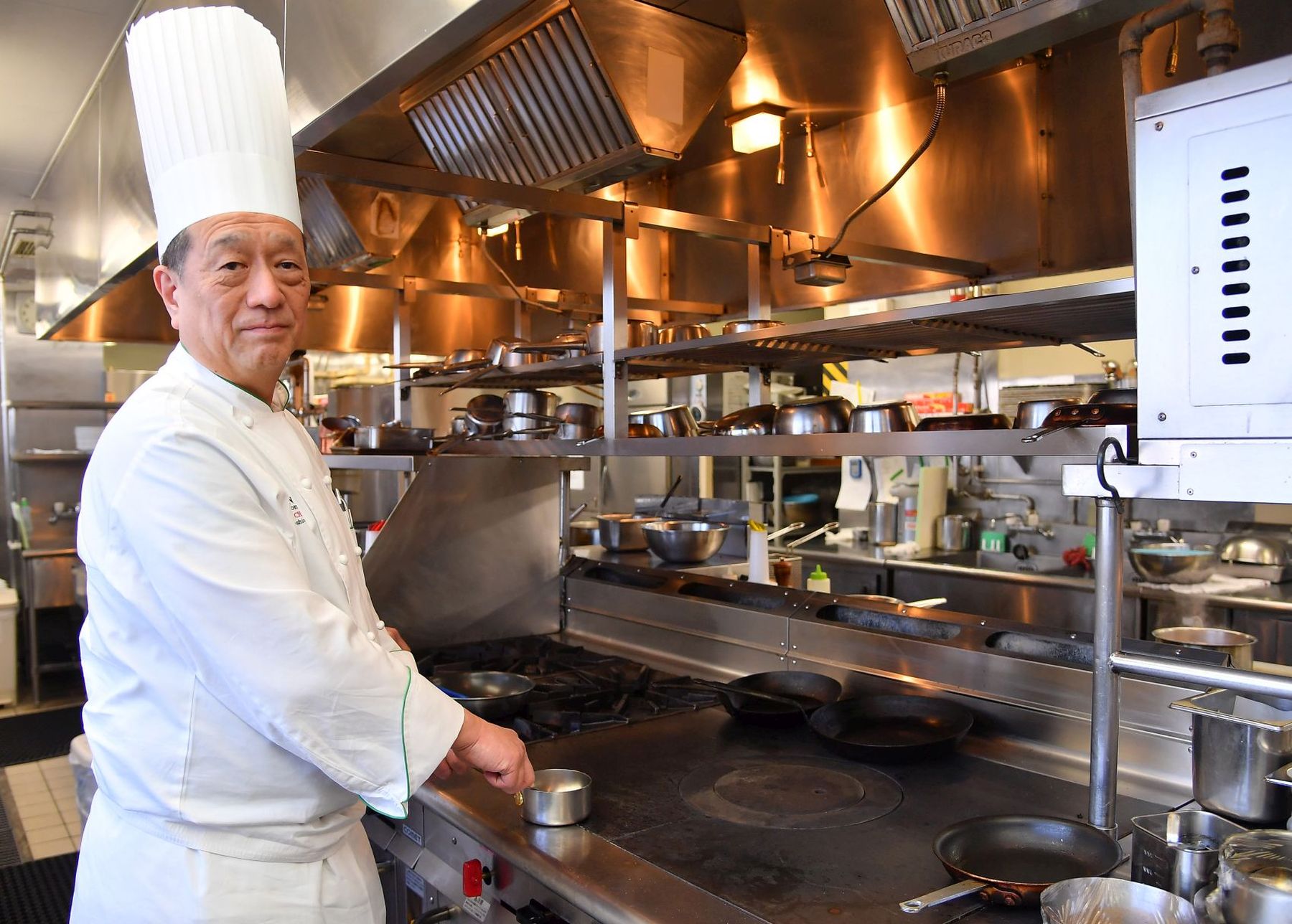 Toshio Numajiri, executive chef at The Westin Tokyo sat down with JAPAN Forward recently, and spoke about his hotel's commitment to allow only the finest food to leave its kitchens. Numajiri ranks among Japan's top French chefs, having been awarded the prestigious Ordre du Mérite agricole by the French government.
Below are excerpts from the interview:
As executive chef for The Westin Tokyo, I am responsible not only for our French cuisine, Japanese cuisine, Chinese cuisine, and teppanyaki restaurant, but also for room service and our bars, as well as banquets. In other words, in my position I oversee everything going on in the hotel that has any connection to food or drink.
I communicate closely with our hotel's GM Charles Jack in supervising our food teams, so that all sections work hard to ensure that their menus reflect the philosophy of the Westin brand, namely "Eat Well."
As Japan is considered very safe, we get a lot of high-end customers from abroad. We want them to be able to enjoy eating while here in Japan. So while respecting tradition, we of course also try to incorporate the latest trends.
We pay a great deal of attention to natural Japanese ingredients in our menus, the distinct feelings of the different seasons, as well as presentation. These all reflect our commitment to offering menus that contribute to the health of both mind and body. For example, we use organic olive oil.
Since we are so particular about both healthiness and taste, naturally we are always thinking about protecting nature and sustainable sourcing. In fact, the Marriott Group is making an all-out effort to contribute to society.
For our teppanyaki restaurant "Yebisu," we have been cooperating with top-flight producers in the development of our original Yebisu wagyu beef. We serve not only premium Kuroge wagyu, a breed of Japanese black-haired cattle, but also offer Akage wagyu from red-haired cattle. Our desire is to offer our customers Japan's best beef.
Also, at this restaurant we serve Japanese sake, including the Dassai brand, as well as wine. We think that Japanese sake pairs remarkably well with the beef.
Tokyo is a mecca for high-level dining of various kinds. Foreign visitors are sure to find dining at one of our hotel restaurants, where language is no barrier, to be a thoroughly enjoyable culinary experience.
In the next article in this series we will talk with Kunihiko Waguri, executive chef at The Westin Tokyo's Cantonese restaurant, Ryutenmon.
Author: Yukihiro Watanabe, JAPAN Forward