These Japanese Castles are Best for Sakura Viewing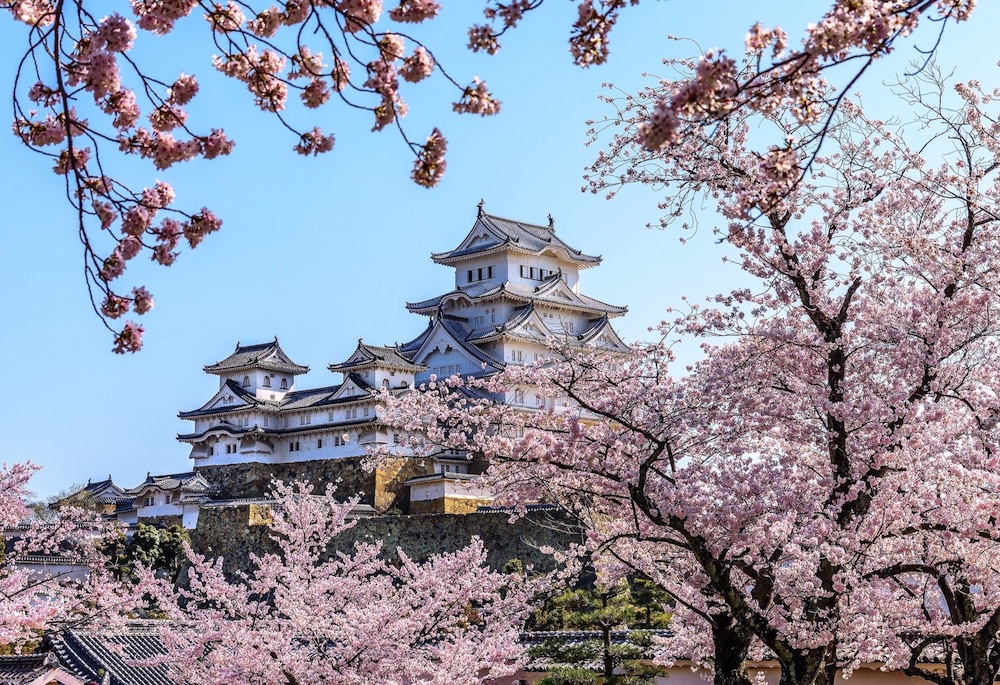 Japan's castles are very popular for both inbound and outbound travelers as a source of relics of the past for each region, especially during the cherry blossom season.
School trips, tour groups, history lovers, culture and traditional fans all find different reasons to visit throughout the year. But what of their origins?
The history of castle origins in Japan dates back to the 15th century Sengoku-jidai (era of warring states). The central government's power had weakened, and the smaller independent battling states rivaled each other, constructing castles on hilltops and mountains as a strategic defensive ploy.
In the latter half of the 16th century, when Japan had formed somewhat of a reunification, larger castles, built on a plan or small hills, became each region's headquarters or town center. Many of these later became known as "castle towns."
Several of the original castles survive today. Others succumbed to further government changes, the unpopularity of their existence, and the aftermath of World War II.
Fortunately, several of those damaged or destroyed have been reconstructed. Moreover, in many cases, renovations adapted the historic properties to technological advances in architecture, replacing primitive materials with modern solutions such as concrete and steel.
The sakura season is a great time to explore these historic sites. Here are five castles where you can enjoy o-hanami every spring.
Osaka Castle (Osaka)
Built in 1583, and arguably Osaka's most important landmark, the iconic main tower was reconstructed only in 1931. The sakura matsuri starts as early as the second to last weekend of March and runs until the second week of April.
Address: 1-1 Osakajo, Chuo-ku, Osaka 540-0002, Osaka Prefecture
Access: Osaka Castle is located less than five kilometers from Osaka Station. If you prefer not to walk this distance, city buses are available.
Himeji Castle (Hyogo)
With over 600 years of history and earning the title of the "best preserved castle in Japan," Himeji Castle is also known as the White Heron Castle. It is both a Japanese National Treasure and a World Heritage site. There are more than 1,000 cherry trees that bloom each spring on the castle's grounds. Sakura on the outer grounds are free for viewing. However, there's a small fee if you wish to view the sakura on the inner castle grounds. Festivities begin from the first Friday of April, including light-up events and night viewing. There's also a sakura matsuri day scheduled on Saturday, April 4.
Address: 68 Hommachi, Himeji City 670-0012, Hyogo Prefecture
Access: Himeji Station is the closest station to the castle. Use the station's north exit. Then walk one kilometer down Otemae-dori Street to the castle.
Nijo Castle (Kyoto)
This is one of the best-known castles in Japan due to its historical importance, Kyoto's prominence, and the castle's UNESCO World Heritage status. To avoid tour groups and crowds, we recommend trying to enter just after opening, or 30 minutes before closing. There are over 300 cherry trees within the castle grounds. The sakura matsuri kicks off from March 20 and finishes on April 12. During this period the castle features nighttime light-up and night viewing, allowing visitors to enter the castle after hours from 6 P.M. to 10 P.M.
Address: 541 Nijo-jo-cho, Horikawa-nishi-iru, Nijo-jo-dori, Nakagyo-ku, Kyoto 604-8301, Kyoto Prefecture
Access: From Kyoto Station, the castle can be reached by bus or subway. Use City Bus numbers 101, 50, or 9, or take the Karasuma Subway Line to Karasuma-Oike Station, transferring to the Tozai Line to reach Nijojo-mae Station.
Hirosaki Castle (Aomori)
Built by the Tsugaru clan in the early 1600s, the castle was unfortunately destroyed 15 years after its construction when a gunpowder magazine was struck by lightning. It was rebuilt over the next two centuries. The park contains 2,600 cherry blossom trees, which were planted on the grounds in 1903. The sakura matsuri is usually scheduled from April 23, and goes for two weeks, ending on May 6. You can see the moats filled with sakura petals, rent a rowboat to get closer to the scene, or set up a picnic within Hirosaki park. With these great options, it's easy to see why Hirosaki castle is considered one of Japan's best hanami spots.
Address: 1 Shimoshirogane-cho, Hirosaki-shi, Aomori Prefecture
Access: Walk around 20 minutes to the castle grounds or take a bus (15 minutes) to the Shiyakusho-mae bus stop from Hirosaki Station.
Tsuruga Castle (Fukushima)
Constructed by the feudal lord Ashina Naomori and often referred to as Wakamatsu Castle, Tsuruga Castle has been rebuilt several times over the almost 700 years since it was first built. The castle's sakura matsuri extends over the full month of April and into the first week of May. Besides the typical sakura viewing, you can participate in many side events, such as dressup in kimono, the sakura light show at night, and photo contests
Address: 1-1 Ote-machi, Aizuwakamatsu-shi, Fukushima Prefecture
Access: Bus (to Tsurugajo Kitaguchi bus stop), bicycle or on foot from Aizu-Wakamatsu Station.
Author: Galileo Ferrari