Can Japan Sustain Its Rugby Fever After the 2019 World Cup?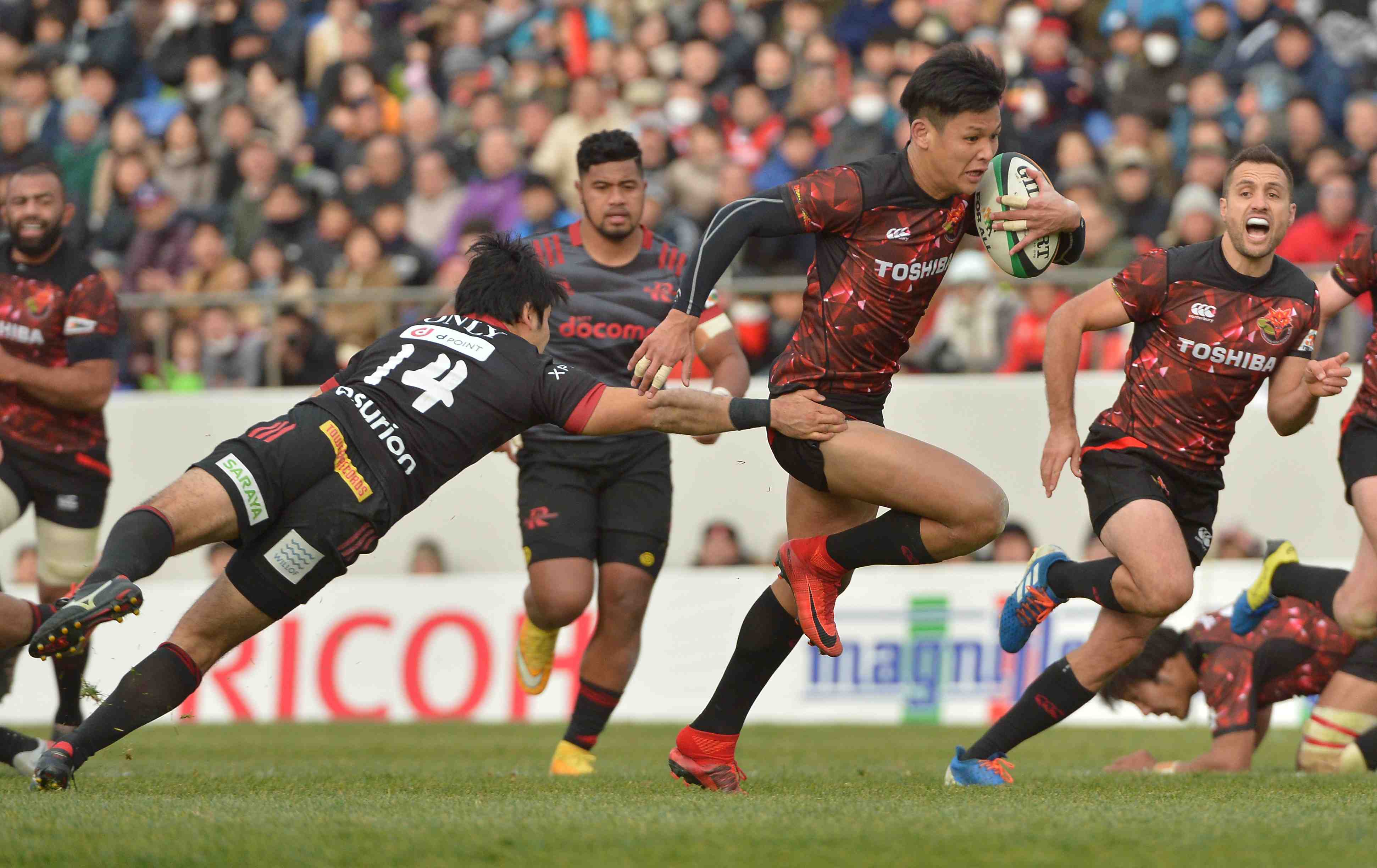 A new year has dawned, but the success of the 2019 Rugby World Cup is still fresh in the minds of Japanese sports fans. The question remains, however: Can the rugby fever that has swept this East Asian nation be maintained into the future?
Recent trends have been promising.
Total attendance at the seven-day National High School Rugby Tournament, which wound up on January 7, reached 124,113, just a shade off the record of 127,123 set during the 2015 school year. Moreover, 57,345 ardent fans packed the National Stadium in Tokyo for the University Championship on January 11.
January 12 saw the launch of the new Japan Rugby Top League with 100,000 spectators flocking to six nationwide venues. Tickets for a second round and subsequent matches at the 45,000-seat Aichi/Toyota Stadium, where World Cup matches were held, have nearly sold out.
Even a practice match between the Top League participant teams Suntory Sungoliath and Kubota Spears, held on January 3 during the holiday break, amazingly drew more than 2,500 fans by unofficial count. Two hours before the match started, the line of would-be viewers waiting to get into the grounds stretched for more than 100 meters.
By way of comparison, in the past usually maybe a few dozen diehard team sponsors or other individuals with a rugby connection might have shown up for such a test match.
New Kind of Fans
However, the conversations you could hear among fans in the stands for the Sun Goliath-Spears match obviously were representative of an entirely different fan base. One middle age female fan, while watching the Spears attack, could be heard gushing, "Why, that player's got to be Van Den Heever!" She was referring to the South African-born Gerhard Van Den Heever, former star WTB (wing three-quarter back) with the Sunwolves.
Alas, the lady was mistaken since the nifty running that had caught her eye was actually performed by former CTB (center three-quarter back) for New Zealand's famed All Blacks, Ryan Crotty, who this season joined Kubota after participating in the World Cup.
Most of the 2,500 spectators who filled the stands on this occasion were not longtime "core fans" of rugby. Like the woman in question, they might be termed "niwaka fans" — in other words, "bandwagon fans" who caught the fever generated by the 2019 Rugby World Cup.
Influential copywriter and media personality Shigesato Itoi coined the expression "niwaka fan" at the time of the 2015 World Cup to describe people — like himself — who became hooked overnight on rugby.
It was "niwaka fans" like these who turned out to see the high school championship and generated most of the advance ticket sales for Japan Rugby Top League. The high hopes that Japan's rugby world and the world cup players who gave their all to participate in the World Cup appear to have been more than fulfilled.
A Look at the Stars
The most popular stars for such fans are Top League players Michael Leitch (FL, Toshiba Brave Lupus) and Kotaro Matsushima (FB, Suntory Sungoliath) because of their World Cup heroics.
Other than Japan national team members, other players who achieved popularity from exposure at the World Cup include NO8, Duane Vermeulen, who was a key to South Africa's capturing the World Cup. Another is Australian SO Bernard Foley (who now plays for the Kubota Spears). All Blacks captain Kieran Read (Toyota Verblitz) also achieved significant popularity. Both "core" and "niwaka" fans are delighted that even though the World Cup has finished, they are able to continue to watch world-class players perform in Japan.
During interviews both before and after the World Cup, Japanese players consistently said that what the Japanese national team needs to progress is not only top-flight foreign coaches at domestic clubs, but also world-class foreign players as teammates, so that they can learn skills and tactical thinking from playing with the best.
The rugby legends recruited from abroad for this season's Top League play should have an incalculably beneficial impact on Japanese rugby.
Competing in Super Rugby and Other Challenges Ahead
Despite these positives, Japanese rugby is not without its problems. Although it is a definite plus to have retained World Cup veteran Jaimie Joseph as national team head coach for the next Rugby World Cup, due to be held in France in 2023, several factors will be required for an environment conducive to the strengthening of the team.
For one thing, the participation of the Tokyo-based Sunwolves in Super Rugby competition since 2016 did a lot for the development of Japanese players. Nevertheless, whereas Tier 1 rugby powers like New Zealand and England go through close to 10 test matches with peer opponents every season, the Japan national side only has had the opportunity to battle world rugby powers four times a year.
Japan's participation in the Super Rugby competition was designed to bridge this "gap" in chances to go toe-to-toe with Tier 1 rugby powers on a regular basis. However, the sponsoring organization has decided that, for financial reasons, the Sunwolves will be excluded from competition starting in 2021. Although such factors as the costs for teams to travel to Japan, broadcast fees, etc. have been cited, previous results in the competition and other negatives also seem to have played a role in the decision.
How to Maintain the Fervor
In the debate over what needs to be done to bolster Japanese rugby, some voices in the Japan Rugby Football Union (JRFU) have called for professionalization. But doubters on that score appear to be in the majority, so no steps have yet been taken in that regard.
But for now, at least, the fever has not broken and rugby remains hot with the Japanese public. The burning question now is how to maintain it.
In order to further increase recognition of and popularity for rugby in this country, it is important for the JRFU to develop an information arm and public relations strategy.
The Japanese team's outstanding achievement in making it to the final eight in its historically best World Cup outing in 2019 opened the door for a new era for Japanese rugby. Yet, although the door may be open, the real challenge of leading Japanese players and fans into the promised land has just begun.
Author: Hiroshi Yoshida