To Those Who Couldn't See the Stars That Night in Jodogahama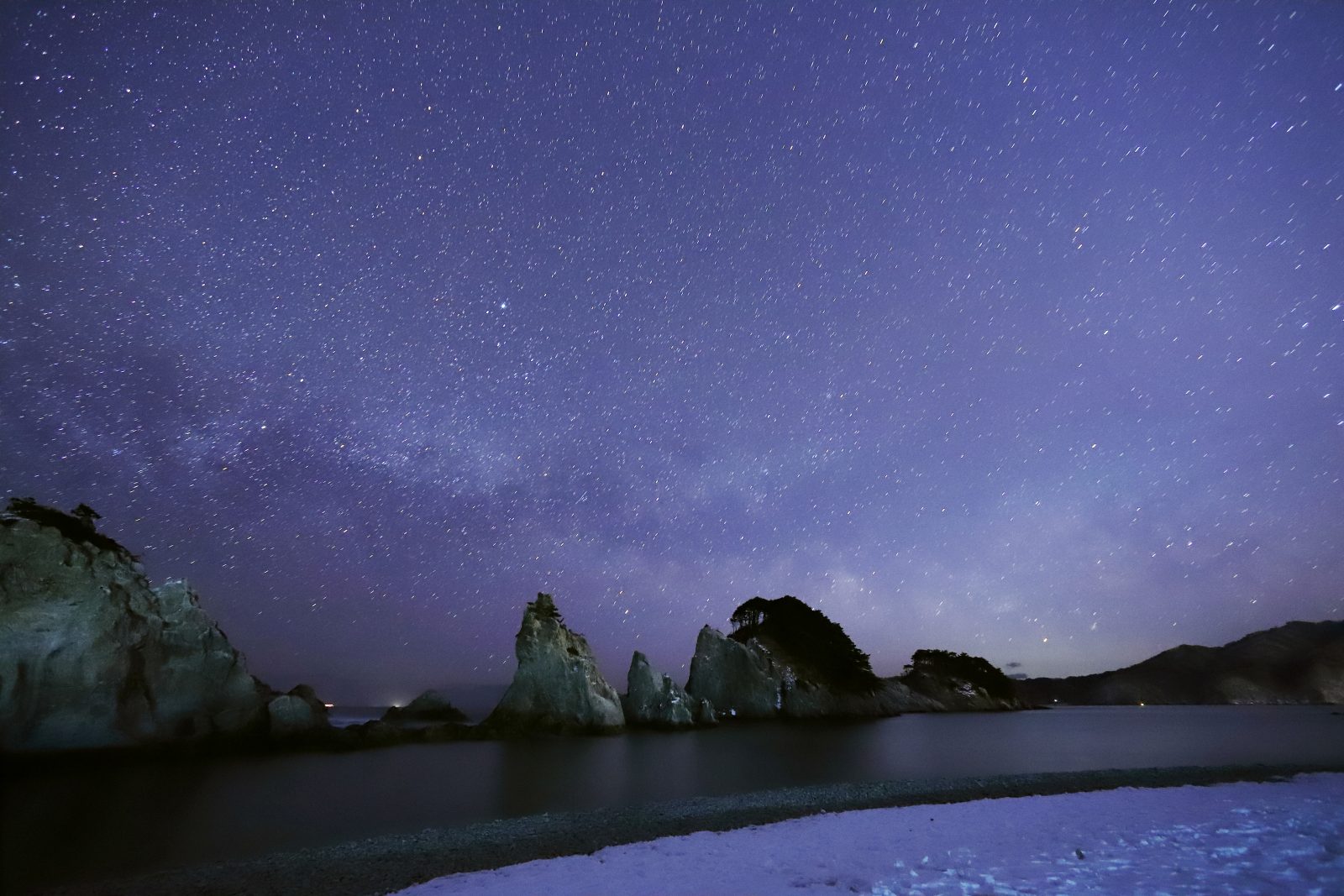 Snow piling up on Jodogahama Beach at Miyako, Iwate Prefecture. Before dawn, innumerable stars sparkle in the eastern sky. (Photography by Masazumi Ohnishi, Sankei Shimbun Photojournalism Department)
I'll never forget the sight, when the town became a sea of fire and the sparks were dancing around under a canopy of stars. That night, a million stars shone, it was as though the souls of those who had died were shining down upon us, the survivors. (Misako Sakaki, 26, Ishinomaki, Miyagi Prefecture)
—Sankei Shimbun, March 5, 2015
The Summer Triangle. Scorpio to Cygnus. The Milky Way lay across the eastern sky.
On the night of the Great East Japan Earthquake in 2011, a blanket of stars spread out across the disaster area.
With the power outage, the town was pitch black, which served to accentuate the brilliance when you looked up. The snow had stopped during the day, and the sky was perfectly clear. The moon hid, handing over to the stars the lead role in the night sky.
If you looked down, your eyes would be shocked by a sight that seemed the world had ended.
Adults were broken-hearted, grief-stricken.
They'd lost family. They'd even almost died themselves. Even their homes had washed away. They were unable to raise their spirits.
"Grandma, the stars are beautiful." At the evacuation center, the hand of an Ishinomaki woman in her 60s was being pulled by her granddaughter. She'd escaped with just her life.
Thinking, at a time like this who cares if there are stars or not, she went out the front, and saw a myriad of stars, almost overflowing from the sky. The feelings deep within her heart broke free and tears fell from her eyes.
In the pitch black school building, everyone came together, encouraging each other while waiting for help…. From here on, we will not forget to be grateful toward the people who helped us, and will live our lives to the fullest. We will be like the stars that shone against the black sky that night and become stars of hope. (Rihoko Kikuchi, 11, Grade 6 student, Natori, Miyagi Prefecture)
— Asahi Shimbun, May 23, 2011
That night, there were some who couldn't see the stars.
18,440 individuals.
It will soon be the seventh anniversary of their deaths.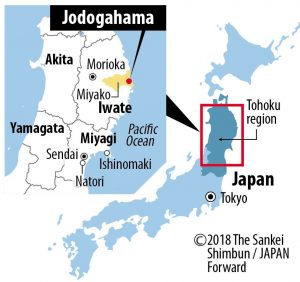 Toshiyuki Ito is a Tohoku region based correspondent for the Sankei Shimbun.