[Gamer's World] The Public Turned Up for the Tokyo Game Show – and So Did Japan's Biggest Games
In a festival atmosphere, and with companies like Sega, Capcom, Square Enix and others, Gamer's World found much to celebrate at TGS 2022.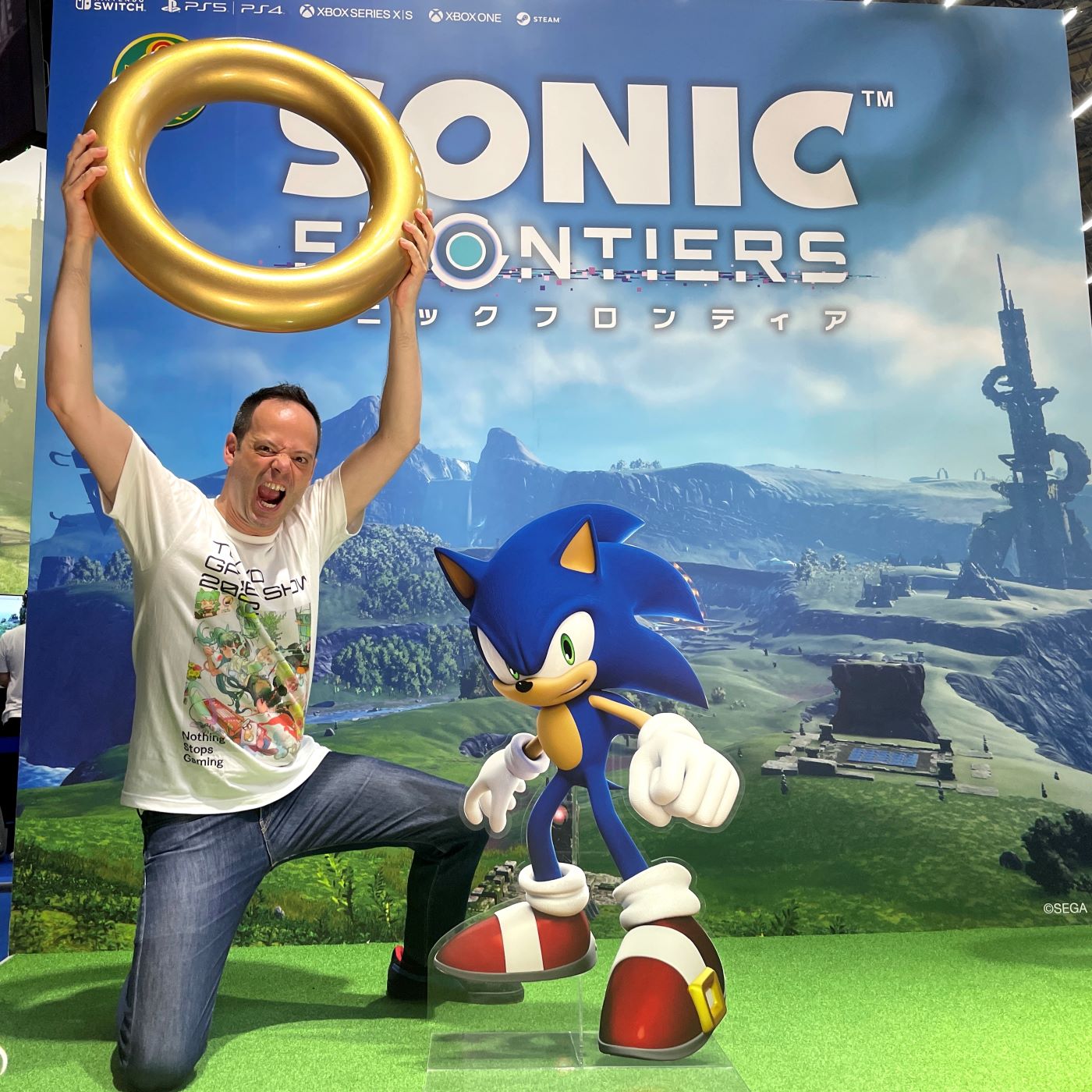 For me, September means Tokyo Game Show. I've been covering Japan's biggest gaming expo as a journalist pretty much every year since I moved to Japan in 2006, but this year's show was truly something special.
Until the pandemic hit, TGS had been growing steadily over the decades, to the point where in 2019 the show invited some 262,076 attendees to check out games by 655 exhibitors. I witnessed the event grow out of the confines of the eight halls in the main building at Makuhari Messe. It spread to the three additional halls in an annex building and the arena-like Makuhari Messe Event Hall, becoming as famed for its cosplay area and rib-crushing crowds as it was for its games.
And then 2020 happened, and in-person events everywhere were dead.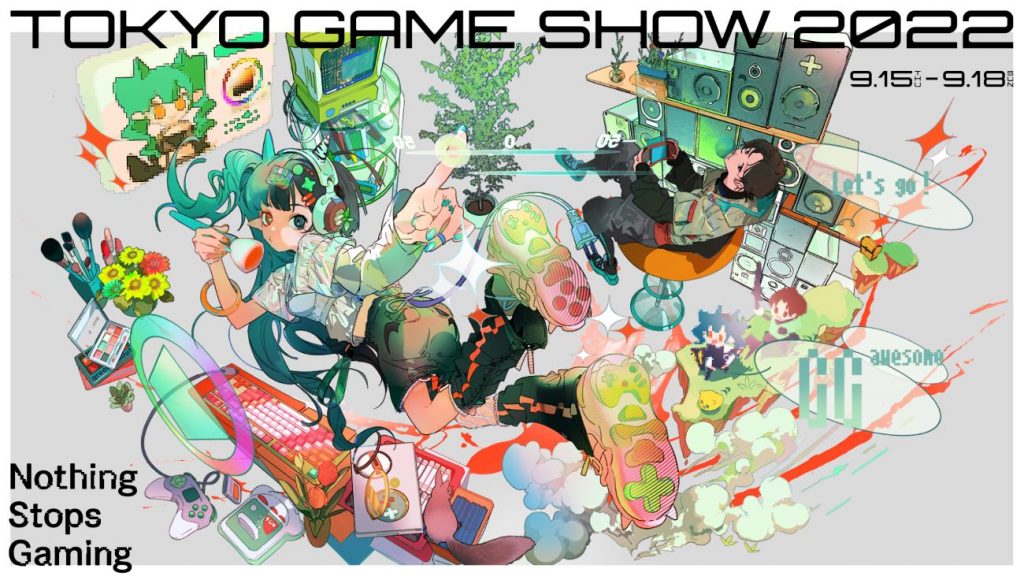 An Event for Gamers
This month's TGS was the first edition to be held with a public audience since 2019.
In a bid to avoid becoming a super-spreader event, several anti-covid steps were taken. The show had a reduced visitor capacity, with 138,192 attendees across four days, nearly half its pre-pandemic figures.
Entry was limited to junior high-schoolers and older, meaning young families could not attend. And, by extension, the usually adorable kids' games area was gone.
And while cosplay was not banned per se, an outright ban on photographing cosplayers coupled with no provision of changing rooms meant no one bothered.
Similarly, many major game publishers decided to skip having an event stage, allowing them to avoid unnecessarily swollen crowds and to dedicate their socially distanced booth space to showing more games.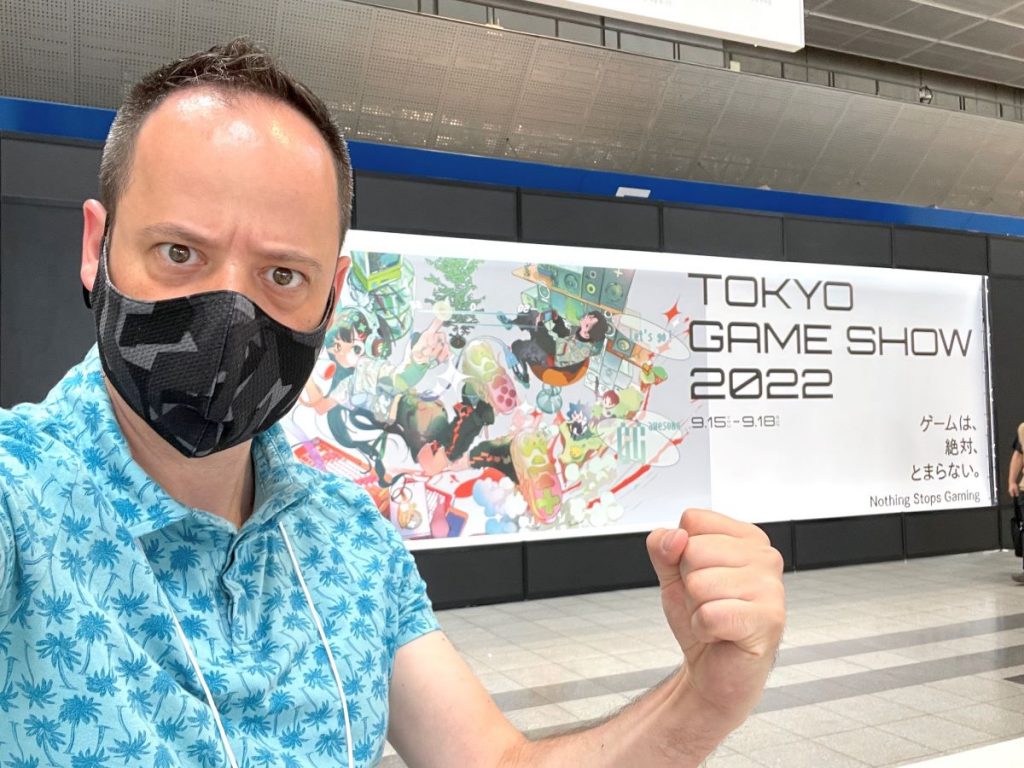 And while not related to a deliberate change in rules by TGS, for various reasons including the strict border controls in Japan and the even stricter ones in China, there were fewer than usual overseas exhibitors.
Due to all of the above, the TGS audience that had been growing ever-more causal in previous years was replaced by a more dedicated hardcore gamer crowd.


Focus On Console and PC Games
The hardcore gamer crowd, in turn led to a massive reduction in the number of mobile games on display. Over the years, mobile games had grown to engulf a large amount of the show floor, so their absence this year was noticeable.
All of this resulted in a more concentrated, more focused edition of TGS.
There was an overwhelming emphasis on console and PC games in 2022, for the reasons above.
Also, following 2021's slightly strange edition that was limited to invited media and influencers only, with an infinitesimal show floor that mostly fit into a single hall, at TGS 2022 there was a distinct "go big or go home" vibe.
All of Japan's attendant major publishers brought their A game.


Sega's Giants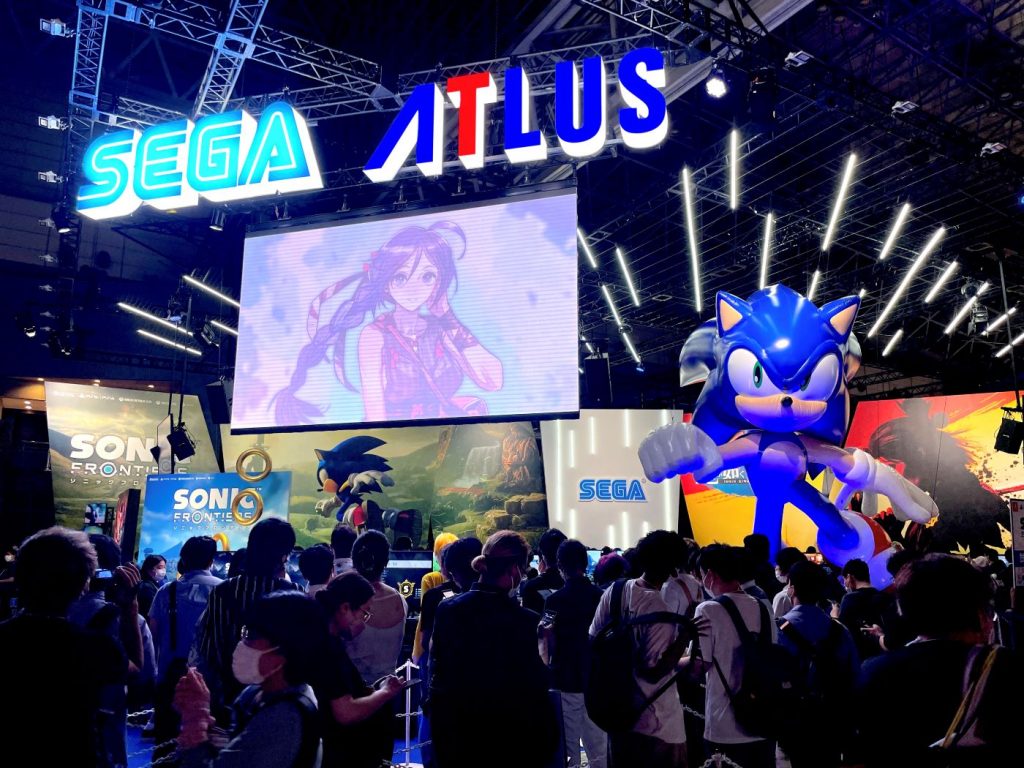 Sega stood out, with a large booth housing games from two of its biggest franchises: Sonic the Hedgehog and Yakuza.
The demo of Sonic Frontiers was playable in Japan for the first time, following a strong public reception at Gamescom in Germany a few weeks earlier.
Sonic is HUGE in the West, but not so much in Japan, where Sega's consoles of the 1990s and early 2000s could never really compete with Nintendo and Sony – but Sonic Frontiers appears to be different. Maybe it's due to the Sonic movie series reaching a new audience (the hit sequel just came out in Japan in August).
Or maybe it's the game's bold new "open zone" direction and clear inspiration from The Legend of Zelda: Breath of the Wild. But IGN Japan's audience have been responding strongly to this new Sonic outing, and the long lines in front of the giant inflatable Sonic statue at Sega's TGS booth proved this beyond a doubt.
Yakuza, meanwhile, has always been big in Japan, and more recently in the West as well. Ahead of TGS, Sega announced it is renaming the English version of the series as Like a Dragon, which is more in line with the Japanese title Ryu ga Gotoku.
At its booth, Sega invited fans to play Like a Dragon: Ishin!, a handsome remake of the 2014 spin-off title set in feudal Japan. The game was originally only released in Japan, so this remake will mark its first overseas release come January 2023. We published a couple of gameplay videos on IGN Japan's YouTube channel and they became the No.1 and No.2 most-watched videos of TGS 2022 for us.


Capcom's Battle Game
Capcom, too, brought some serious artillery to TGS. Street Fighter 6 is the hotly awaited latest game in its beloved fighting franchise. And the game's mesmerizing visual style, welcoming a new control system and dynamic e-sports-style in-game commentary made a deep impression with those who joined the long line to play.
Capcom also showed a VR version of its 2021 smash hit Resident Evil Village. What really brought the crowds was the fact that this was the world's first hands-on with PlayStation VR2, Sony's new system due for release in 2023.
I got to play it, and the PS VR2's massive spec upgrade combined with the incredible attention to detail in the world of Resident Evil Village made for a truly immersive experience. If you thought the towering 9'6" Lady Dimitrescu and her ghoulish daughters were fearsome on your TV screen, wait till you go face to blood-streaked face with them in VR.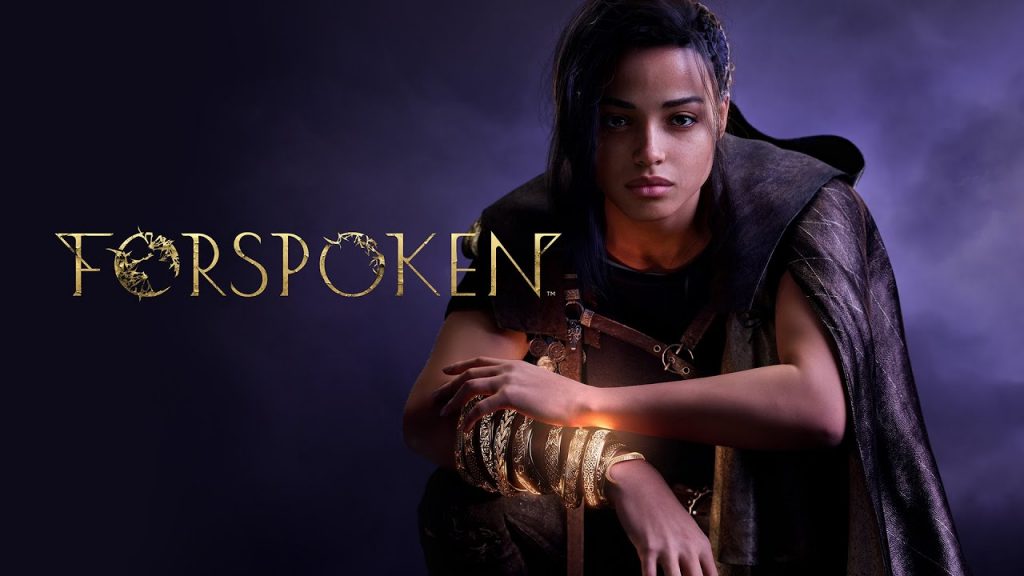 Square Enix at TGS
Square Enix chose TGS as the first event anywhere in the world to allow players to try Forspoken, the upcoming RPG adventure from its Luminous Productions studio, whose previous game Final Fantasy XV breathed new life into that franchise.
Forspoken is set in a similar world of fantasy, with hideous creatures roaming its dangerous open world. But the protagonist is a transplant from modern-day New York, who finds herself suddenly wielding magic in this strange new land.
The game had been receiving mixed attention before TGS. The hands-on demo at the show, however, and a glut of coverage from publications around the world just before TGS, showed that Forspoken may be a lot better than the doubters had feared.
I personally enjoyed it a lot, from the fish-out-of-water interloper setting to the deep and interesting combat system that has you combining offensive and defensive magic spells in real time.


Koei Tecmo's New Offerings
Koei Tecmo had a formidable presence, too. In a Nintendo Direct presentation a couple of days before TGS, it announced Atelier Ryza 3: Alchemist of the End & the Secret Key, the third and final entry in its popular Ryza series.
Along with spinoffs such as Atelier Sophie, the Ryza games have a passionate fan base in Japan, offering smart RPG gameplay systems based on the secrets of alchemy. Having the game playable on the show floor despite only having been revealed days before was a welcome surprise.


Also on Koei Tecmo's booth was a bastard-hard demo for Wo Long: Fallen Dynasty, the latest Souls-like action game from Nioh developer Team Ninja. It's been a long time since game fans could get repeatedly beaten by a rock-hard boss in front of their peers at a game expo, so that alone made it worth lining up for.


Konami's Classics
Meanwhile, Konami announced a remastered package of its wildly popular RPG classics Suikoden I & II, quickly entering the trending chart on Twitter and setting the internet ablaze.
While the set is officially titled Suikoden I & II HD Remaster, the games are closer to a remake, with a subtly enhanced HD-2D art style that looks gorgeous.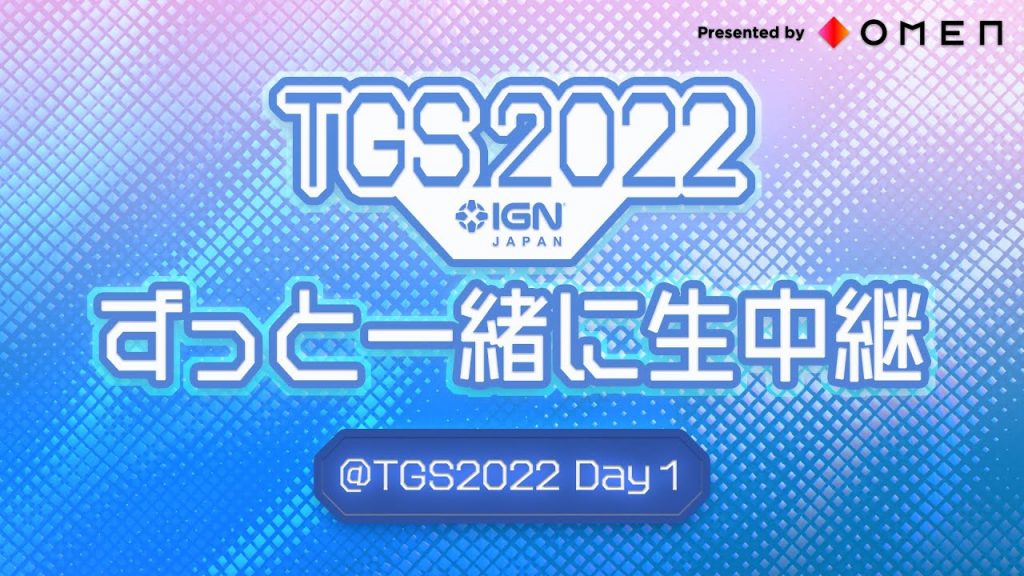 Four Hard Days of Fun
For us at IGN Japan, as an official media partner of TGS, we broadcast nearly 35 hours of live video programming over four days from our private studio in a balcony overlooking the show floor.
We had dozens of game developers bring us their games to play together live on air, including many of the games mentioned above, along with hands-on impressions of our team's standout titles from the show.
One highlight was having Phil Spencer and Sarah Bond, the two top dogs at Xbox, come to our studio for a live interview in front of a roomful of Japanese Xbox fans – a rare opportunity to welcome members of the public into our studio to meet two bona-fide gaming VIPs. You can watch the whole interview here.
Organizing all of this was a mammoth task, of course – I won't bore you with the details, since I already did that in my August column from BitSummit. But I love the festival atmosphere of TGS, and this year it felt like there was much to celebrate, from the return of public attendees to the wealth of amazing games on show.
Our readers and viewers on IGN Japan were clearly excited, too, as we had our biggest readership and viewership figures of any TGS to date.
With the summer event rush finally over, I took a few days' break before heading back into the fray.
As game expo season ends, streaming TV season is in full swing, and since we cover that stuff on IGN Japan too, I'm now neck deep in Andor, House of the Dragon, She-Hulk, The Rings of Power, Cyberpunk: Edgerunners and more. It's a tough job, but someone has to do it!


RELATED:
Author: Daniel Robson
Daniel Robson is chief editor of videogame news site IGN Japan. Read his series Gamer's World on JAPAN Forward, and find him on Twitter here.