Toyota Motor Corporation Sees Generational Change at the Top as Akio Toyoda Steps Up to Chairman
Toyoda, staying on as chairman, believes the time has come for younger blood to take the helm at Toyota in order to transform it into a "mobility company."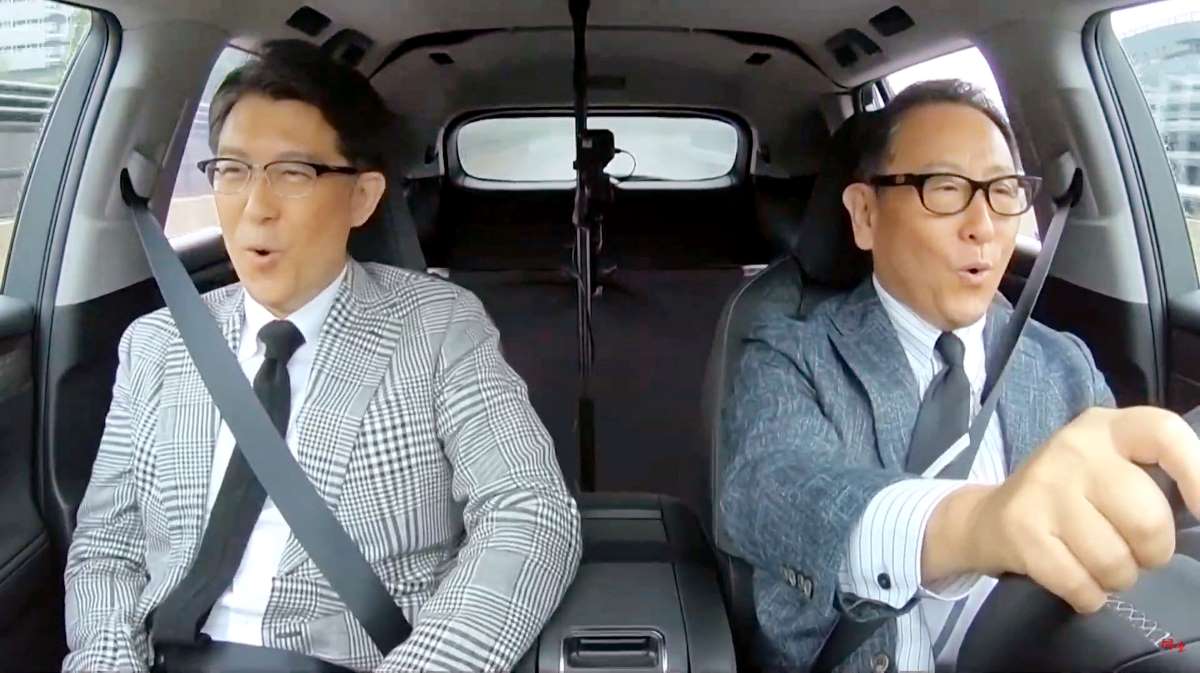 Toyota Motor announced on Thursday that president and CEO Akio Toyoda will become chairman as of April 1. Taking his place as president and CEO of Toyota will be chief branding officer 53-year-old Koji Sato.
The move by the world's largest automaker reflects the view that the motor vehicle industry stands a "once in a century turning point." The decision comes in the face of new trends such as autonomous driving and the boom in electric vehicles (EV).
The generational change in corporate leadership is designed to spur Toyota's transformation into a "mobility company."
Toyoda, meanwhile, intends to focus on being a cheerleader for the 5.5 million people who work in Japan's motor vehicle industry.
At the Top of Toyota: 'Can you do me a little favor?'
Sato was offered the CEO job by Toyoda in December of 2022 when they were together at a Toyota-sponsored race circuit event in Thailand. The 66-year-old grandson of the company founder turned to Sato and said, "Can you do me a little favor and become our next president?"
"I really thought it was just a joke," says Sato. Because of the deafening noise of the race car engines, the people around them could not hear what they were saying. Toyoda's choice of that unusual setting to make the offer showed both his consideration not to make Sato uncomfortable and determination to maintain information security.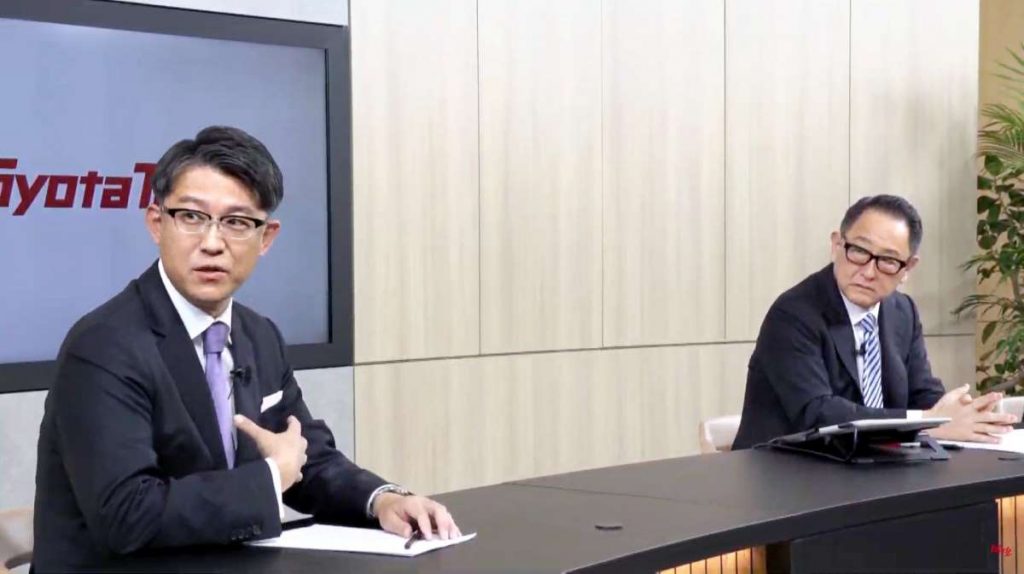 An engineer to his core who has held various positions at Toyota, Sato has a habit of saying, "I love to build cars that make people smile."
Sato was involved in the development of components for the popular Corolla model. He also served as head of the Lexus division handling Toyota's luxury car brand. Moreover, he was also given responsibility for developing motor vehicles with engines that can run on hydrogen. Reportedly, he and Toyoda have had many opportunities to ride together in cars that were under development.
Toyota Transforming into a 'Mobility Company'
The news conference broadcast on the automaker's Toyota Times YouTube channel where Toyoda announced why he was quitting as president. "I'm a bit of an old-fashioned person, and I need to step back in order for the company to enter a new chapter," Toyoda explained.
Without a doubt, the motor vehicle industry is currently going through major changes. To begin with, integration with digital technology has led to the spread of "connected vehicles" that can communicate via wireless networks and the electrification of automobiles. Furthermore, it is expected that in the future software will be used to update functions and provide a variety of services.
Toyoda believes the time has come for younger blood to take the helm at Toyota in order to transform it into a "mobility company."
"A carmaker is all that I am, and I realize I have reached my limit," he said.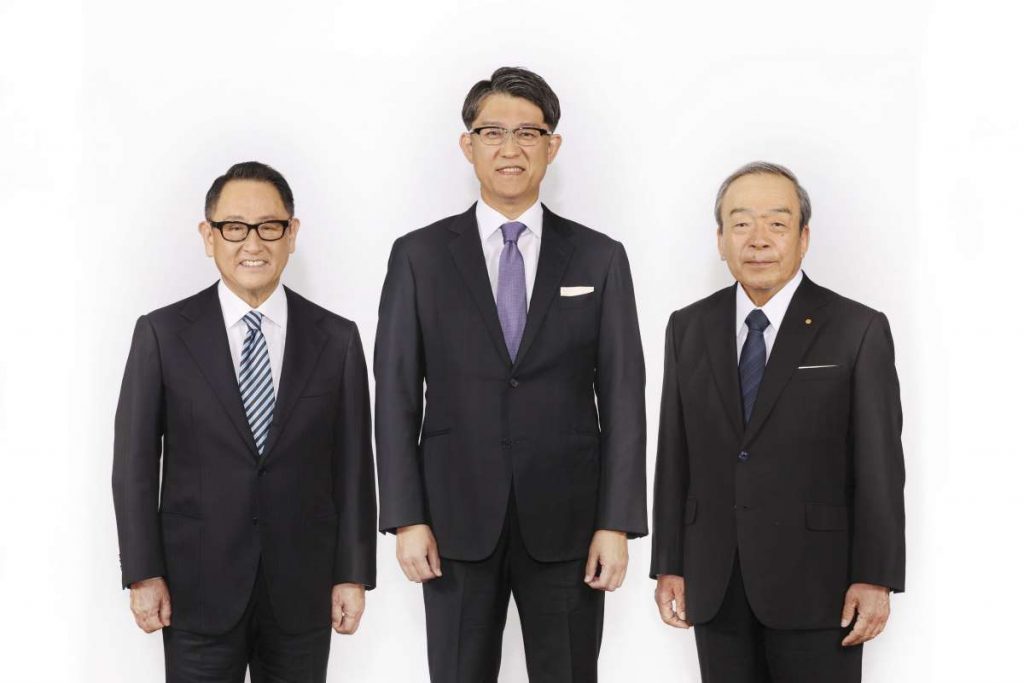 An Age in which the Right Answers Remain Unknown
Sato is the man Toyoda chose to lead the carmaker into the future. He likes to say that we are now in "an age in which the right answers remain unknown." In the meantime, he says that the first big theme for the new order to consider will be "mobility."
He also recognizes that incorporation of further software and hardware improvements into Toyota vehicles are needed to enhance their value.
Amidst the accelerating global shift to electric vehicles (EVs), foreign companies such as the United States automaker Tesla are gaining ground.
The appeal of Toyota products stems from the company's expertise in manufacturing vehicles. It now intends to build on that mystique as it promotes transformation. As it does, it will focus on incorporating ideas from the younger generation.
Akio Toyoda: Talking 'Mobility' with Other Industries
Although he is stepping down as CEO at Toyota, Toyoda will still be keeping a close eye on how the new team performs. At the same time, he is actively involved in efforts to make Japan's motor vehicle industry more competitive. When the Keidanren established a Committee on Mobility in June 2022 to consider issues related to the movement of people and goods, Toyoda became a co-chair at the request of Keidanren chairman Masakazu Tokura.
Moreover, in November of 2022 Toyoda met with Prime Minister Fumio Kishida at the Prime Minister's official residence. They discussed the future of Japan's auto industry and agreed on a plan to promote public-private efforts for decarbonization. At the same time, they discussed wage increases for auto industry workers.
In the future, Toyoda intends to concentrate on building a network of partners with the network serving as a base for exchanges with different industries. He envisions a forum designed to strengthen the competitiveness of the nation's automotive industry.
RELATED:
(Read the related articles in Japanese.)


Author: Gen Koganezaki