Toyota's Search For 'Unexpected Possibilities'
Our goal is carbon neutrality (lowering greenhouse gas emissions to virtually zero), and there is more than one path towards this. ーToyota President Akio Toyoda.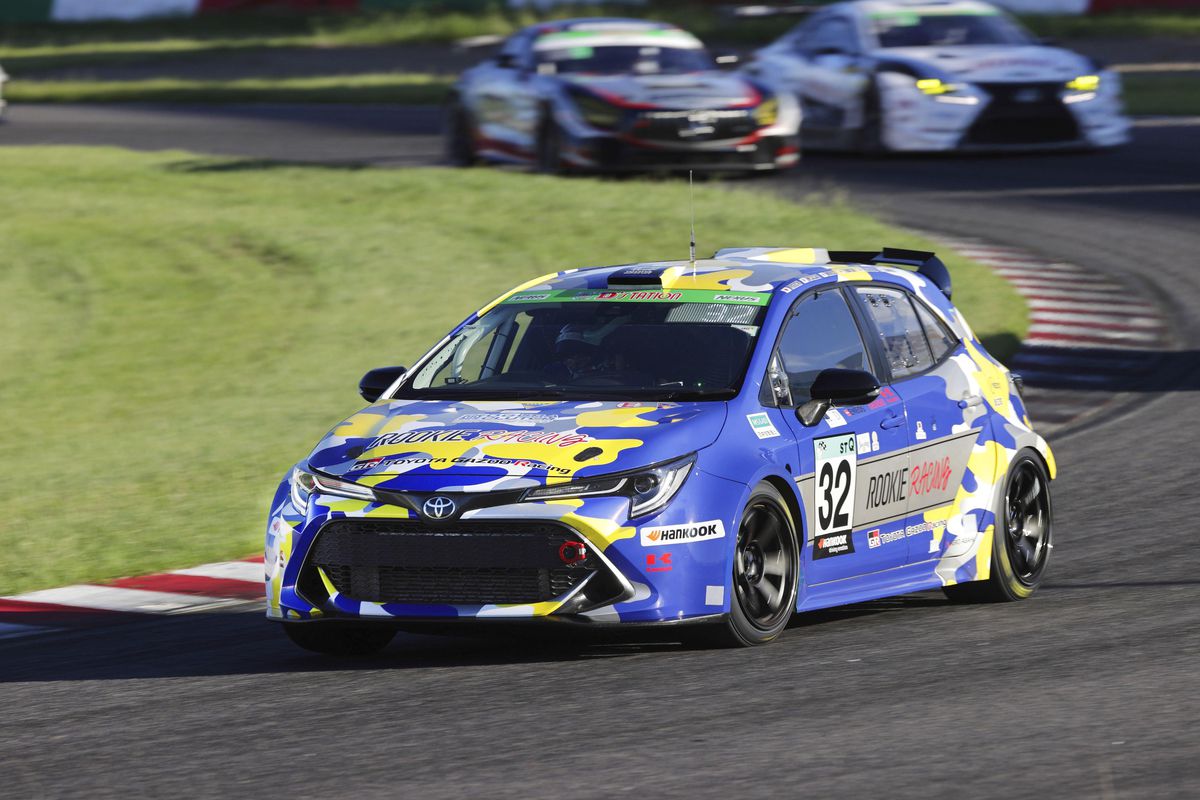 ~~
~
As part of the global trend of decarbonization, the shift from vehicles that emit carbon dioxide to electric vehicles is advancing. However, as if in resistance to these movements, the Toyota Motor Corporation is moving toward decarbonization with a different approach: developing hydrogen engine cars.
Toyota announced that it would work on the technological development of hydrogen engines in April of 2021. Moreover, the industry was surprised by the announcement that the company would participate in a 24-hour endurance race in May with a hydrogen engine vehicle. The model for the race was based on the "Corolla Sport," and the intention was to identify issues in its practical use.
Among the cars that don't produce CO2 when burning hydrogen is the fuel-cell vehicle (FCV). These cars use electricity produced through the chemical reaction between hydrogen and oxygen found in the air to turn a motor. Toyota, for example, sells the "Mirai" model.
In contrast to these vehicles, hydrogen engine cars use an engine as a power source, like gasoline vehicles.
FCVs are also called the "ultimate eco-cars" because only water is produced when they run. On the other hand, hydrogen engine vehicles generate CO2 when the engine oil, which reduces the friction of engine parts, burns, but the amount is small.


From Japan, For Japan
However, at this time automobile companies are promoting electrification and electric vehicles (EVs). Toyota has set a goal of increasing the number of carbon-free electric vehicles sold to 2 million EVs and FCVs (combined), out of a worldwide total of 8 million vehicle sales by 2030.
What is their motivation for working on the development of hydrogen engine vehicles?
Toyota President Akio Toyoda, who is also chairman of the Japan Automobile Manufacturers Association, announced the development of the hydrogen engine. He emphasized: "Our goal is carbon neutrality (lowering greenhouse gas emissions to virtually zero), and there is more than one path towards this. I believe Japan has its own path forward."
Compared to Europe and other countries, Japan has a higher ratio of thermal power generation. EVs do not emit CO2 when driving, but they do not necessarily lead to decarbonization when considering Japan's power sources. Moreover, engine technology's reliability and high fuel efficiency make it the greatest weapon for Japanese manufacturers. Hydrogen engines have the potential to be a decarbonization technology that makes the most of these strengths.
It is said that 30,000 parts are used in one gasoline-powered vehicle. The number of parts used in an EV will decrease by about 10,000, mainly from the engine. It cannot be denied that this will significantly impact engine parts makers, and some calculations estimate that 30,000 jobs will be lost.
It seems that the development of hydrogen engine vehicles seeks to minimize the impact of decarbonization on employment.


Experience to Now
Crucially, what are the abilities of the hydrogen engine vehicles?
Toyota's hydrogen engine car has participated in and completed three races so far, starting with the race in May. There is no doubt that hydrogen engine cars have reached a certain level of achievement because they were able to complete races while withstanding the harsh conditions that come from trying to maximize the car's performance.
On the other hand, some issues have also been highlighted. The "Mirai" FCV has three hydrogen tanks storing a total of 141 liters of hydrogen and a range of about 850 kilometers. On the other hand, the "Hydrogen Corolla," storing hydrogen in four tanks (180 liters in total), had to refil 11 times in total during the 528.4-kilometer race in September.
It's clear that range is an issue.
Even so, it does not require the use of the expensive platinum that is indispensable for FCVs. And it has the advantage of reducing costs.
President Akira Marumoto of Mazda, which has been leasing and selling hydrogen engine vehicles with rotary engines since 2006, has also stated that they will "use [hydrogen engines] as needed."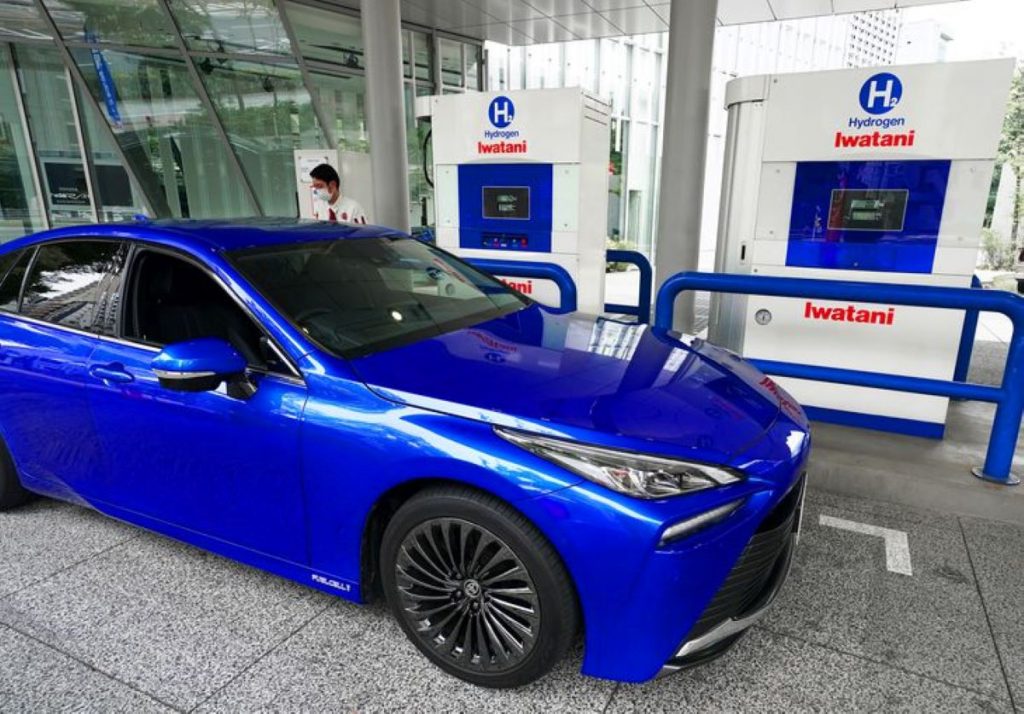 Compatibility as Commercial Vehicles
So far, Toyota has seen unexpected possibilities for hydrogen engine cars through its participation in races. The engines can produce a large amount of power even at low speeds, and are "suitable as commercial vehicles" (Public Relations Department).
To make EV large-sized trucks that travel long distances, many batteries must be installed, which, in consideration of cost and charging time, makes it difficult to put into practical use. If the range problem can be overcome with a large-sized fuel tank, it may pave the way for the decarbonization of large-sized trucks.
The development of the hydrogen engine vehicle is a battle against time. Professor Yuji Mihara of Tokyo City University, who has been involved in research on hydrogen engines for many years, says, "There is a good chance for it to be marketed."
There is no doubt that it is a technology that can be an option for decarbonization. However, it will be challenging to rewind the progress of EVs, and the possibility of practical application needs to be shown at an early stage. Toyota is repeating tests in the harsh "laboratory" environment of racing, which must be to shorten the development time.
Toyota made a prototype hydrogen engine car at the end of 2020. Almost a year later, how close has the vehicle come to practical use? The Hydrogen Corolla takes on the challenge of a race again.


RELATED:
Author: Shunichi Takahashi
(Click here to read the article in Japanese.)