Toyota Unveils Show-Stopping Innovations, Including Rocket Technology on EVs
Toyota is still pursuing varied technologies to achieve carbon neutrality, but its June 8 announcements show it is now aggressively pursuing the EV market.
Toyota Motor Corporation is regaining momentum in the electric vehicle (EV) market. And it is making progress by aggressively using the most advanced technologies in the EV field.
Its main competitors are Tesla (United States) and BYD (China), both of which exclusively manufacture electric cars.
Before next-generation solid-state batteries are ready to go on the market, Toyota has declared that it will implement new batteries that will both increase cruising range and reduce costs after 2026. The carmaker is also exploring the incorporation of hypersonic speed technology from space rockets into its vehicles' aerodynamic performance. That is through a partnership with Mitsubishi Heavy Industries.
Moreover, Toyota plans to enrich its products with new multifunctional technologies, thanks to the update of its soft skills.
"We don't mind showing 90% of what we've got."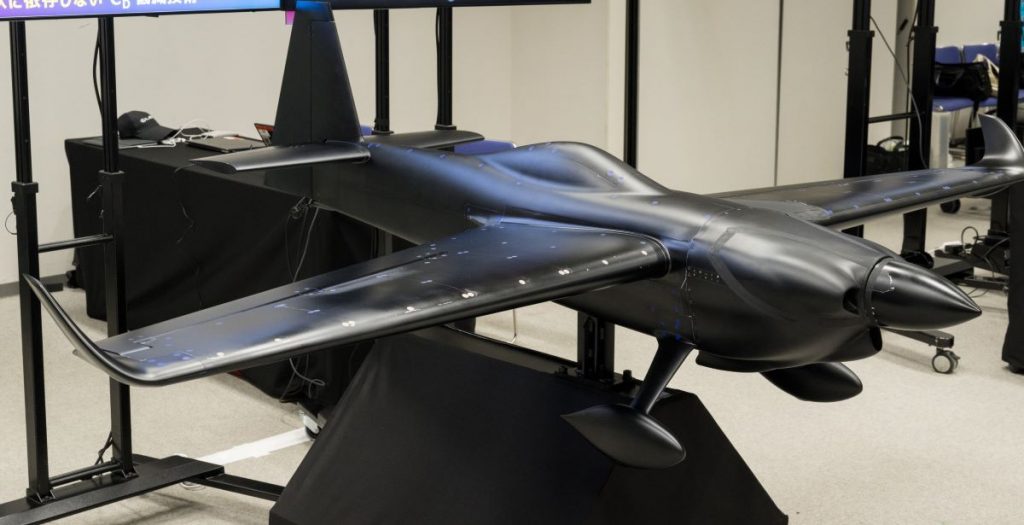 Toyota's EV Challenge
Toyota held a technical briefing session at its Higashi-Fuji Technical Center (Susono City, Shizuoka) on June 8 by initiative of Executive Vice President Hiroki Nakajima. During the unusual event, more than thirty cutting-edge technologies were demonstrated in front of the media, including test drives of new vehicles currently under development.
Toyota's careful, thorough preparations involve two stages. First, quick adaptability for making improvements based on the changes in the EV shift market. And second, innovation to take the lead over current and future competitors.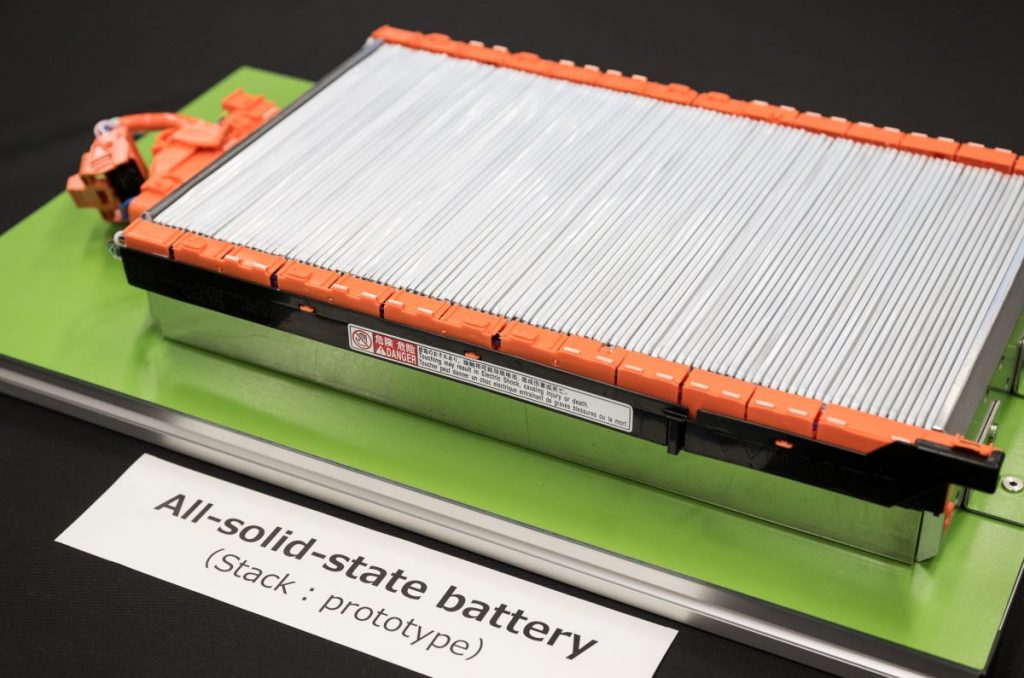 Key Innovations in EV Batteries
One innovation is found in the development of car batteries, an electric vehicle's most important feature. Toyota is working on implementing its next-generation solid-state battery, which will revolutionize battery technology. At the same time, the company is also developing two new types of batteries. These will tackle the two main issues experienced by current EVs: cruising range and price.
One type of new battery is an improved version of the lithium-ion battery installed in Toyota's bZ4X electric cars. This battery will allow doubling the cruising range to 1000 km. (Currently, the bZ4X can run for only 500 km.) Meanwhile, it will reduce costs by 20%.
The other innovation is an iron phosphate battery that doesn't use cobalt, a rare metal. This battery will only increase the bZ4X's cruising range by 20%. However, its cost will be significantly reduced by 40%.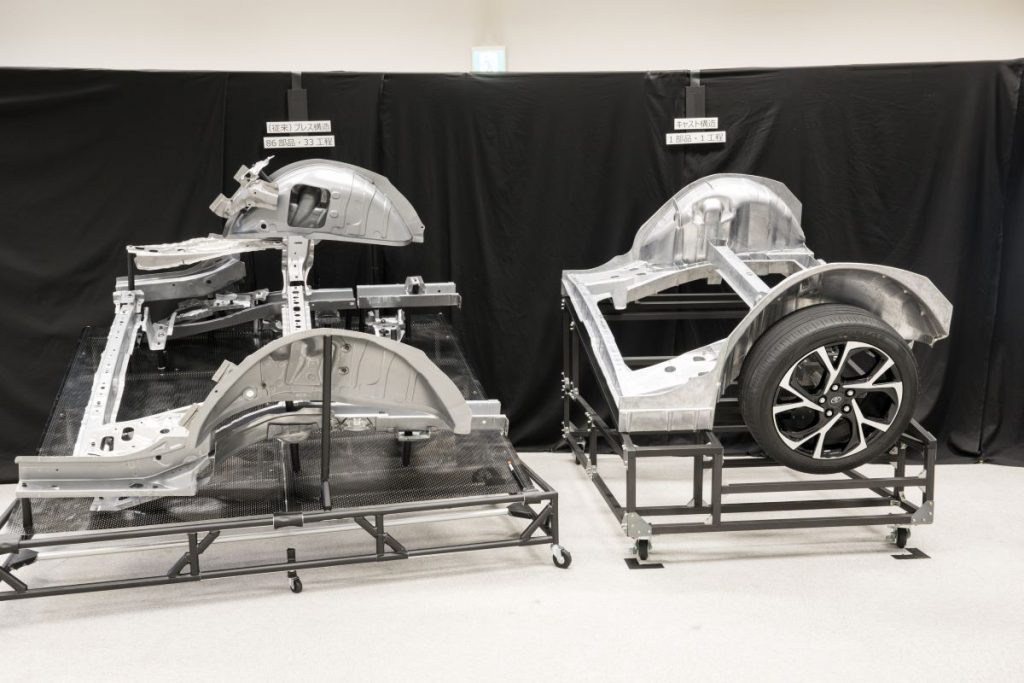 Two Pillars of Innovation
The two pillars of improvement and innovation also apply to car manufacturing.
In the past, car chasses were composed of 86 parts assembled in 33 steps. But a new manufacturing technology called giga casting creates the whole chassis in one piece. It is an overwhelming improvement in the efficiency of a process that now only entails one step.
With giga casting, there are no conveyor belts. It is also a self-propelled assembly line, where the part moves independently to each assembly location. This manufacturing technology contributes to creating innovative next-generation plants where manufacturing processes and factory investments are reduced by half.
Newcomers like Tesla and BYD were able to set up optimal manufacturing processes from the beginning for EVs built around batteries and software. However, Toyota's plants were set up for fuel-engine vehicles. Therefore, it will take some time before next-generation plants are up and running.
At the same time, Toyota has developed technologies that make use of its existing assets. One is a multi-pathway platform that allows Toyota to flexibly design hybrid (HV), plug-in hybrid (PHV), and electric cars from one common base and produce them in existing facilities. This reduces the investment needed and allows new EV models to enter the market quickly.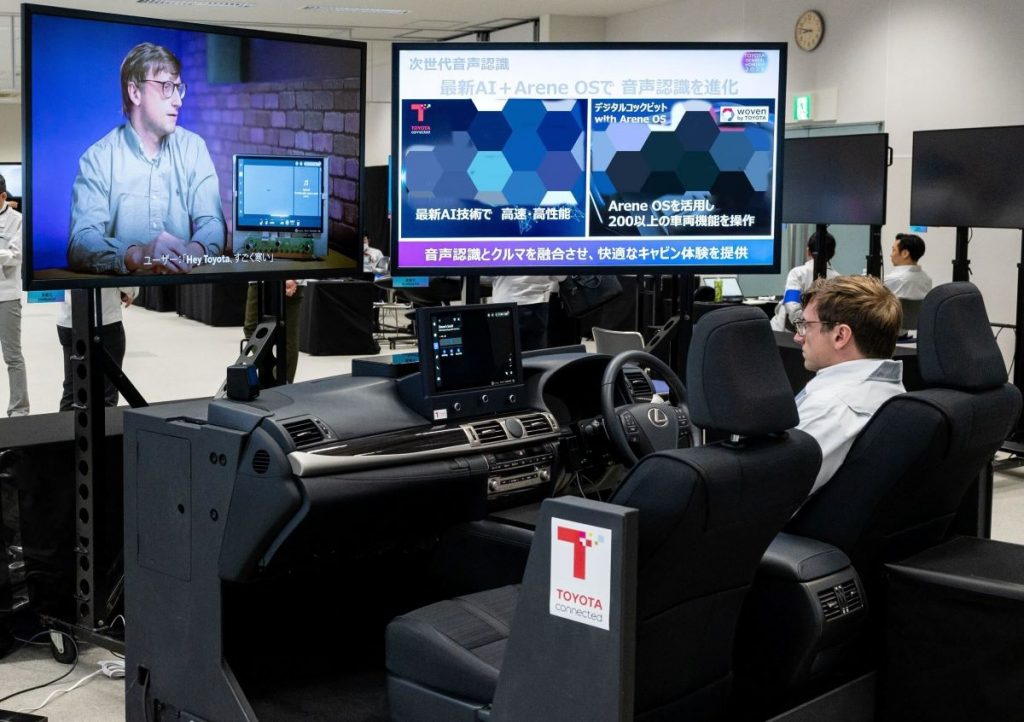 Playful Technologies
On the other hand, Toyota is an automotive company with a variety of software technologies and a long history. It has ready access to this experience and data, which Tesla and BYD do not have.
Those include playful technologies that change the way the car feels at the push of a button when accelerating. It allows the driver to choose the experience of driving in a luxury, sports, or family car.
AI-powered analyses of data gained from the innumerable Toyota vehicles on the road around the world are also available. This data and analysis support vehicle security to help avoid incidents and auto-generation digital maps.
Of course, no one knows if the latest technologies unveiled by Toyota will lead to its market advantage or gain customer support. And Toyota has received harsh criticism for its late entry into the EV market compared to Tesla and BYD.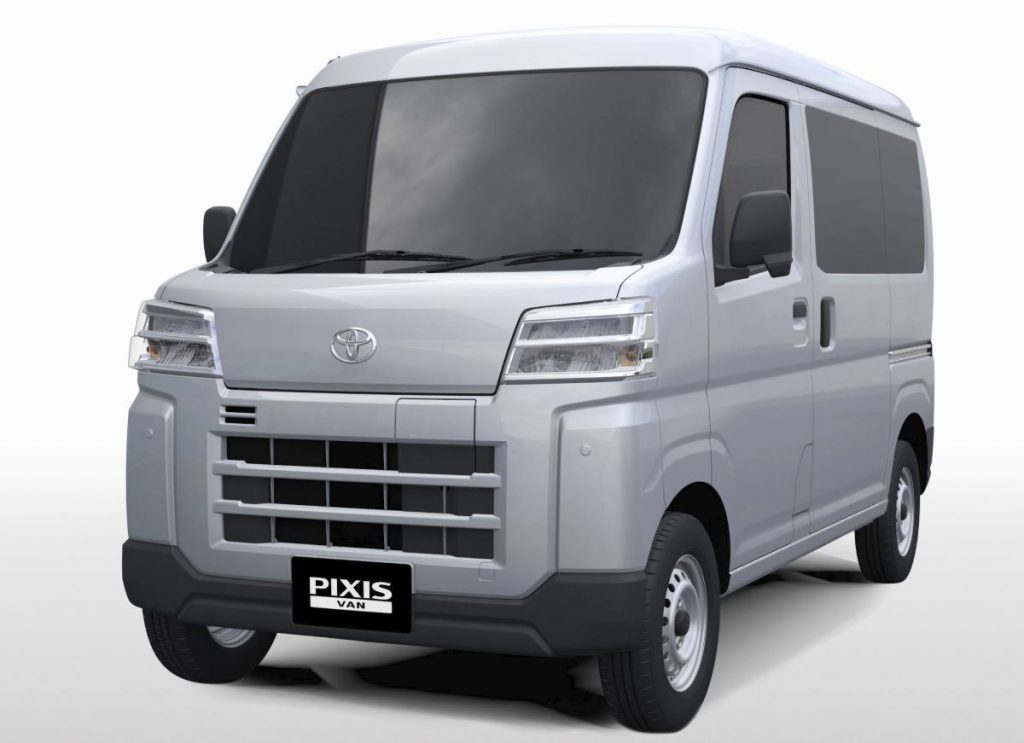 Losing Ground or Catching Up?
This year's Future Readiness Indicator ranking for 2023 in the automotive field was published by Swiss business school IMD in May. It conveys the momentum in the EV shift, which kept Tesla at number one and made BYD jump up to number two from number five in 2022.
On the other hand, Toyota, which was number two in 2022, fell to number 10. In that light, Toyota's deliberate reveal of technological advances might have been aimed at overcoming its sense of crisis.
In the June 8 briefing, Takero Kato, president of Vehicle Development Center at Toyota, was referring to next-generation EVs, when he declared, "We'll release products at a speed that beats our competitors.'" He added, "We'll unveil all of our new technology at once, together." Of the 3.5 million electric vehicle sales expected by 2030, Toyota's target is to sell 1.7 million next-generation EVs in that same period is to sell 1.7 million next-generation EVs.
Toyota's pursuit of varied technologies (hybrid cars, fuel cell electric cars, hydrogen engines, and more) to achieve carbon neutrality will not change. But there is no doubt that the company has turned to the offensive in the EV business.
RELATED:
(Read the article in Japanese.)
Author: Noboru Ikeda