Trump Announces Meeting With Kim Jong-Un: What Will Happen Next?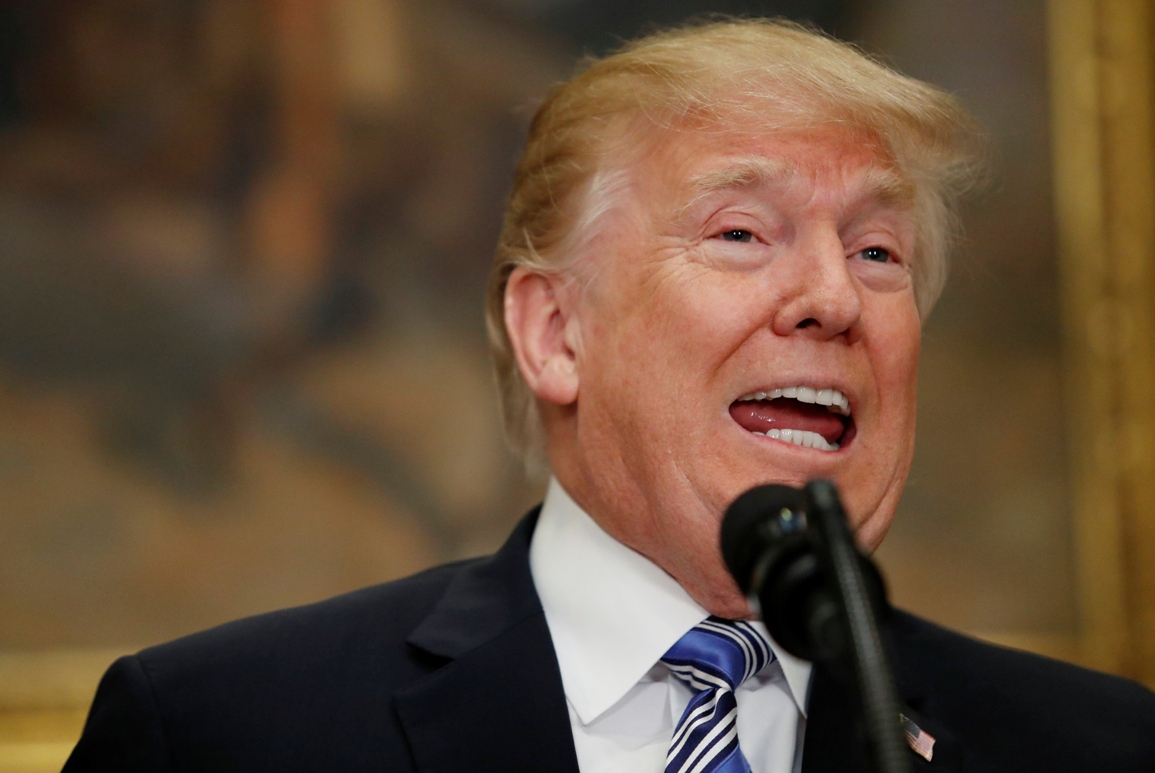 United States President Donald Trump announced on Thursday, March 8 (Friday, March 9, in Japan) that he would be meeting North Korean leader Kim Jong-Un amid rising tension over North Korea's aggressive nuclear buildup.
"Kim Jong Un talked about denuclearization with the South Korean Representatives, not just a freeze. Also, no missile testing by North Korea during this period of time. Great progress being made but sanctions will remain until an agreement is reached. Meeting being planned!" Trump wrote on Twitter.
Trump's announcement elicited strong reactions internationally. BBC called it a "shock announcement," while CNN labeled it as "the stunning announcement."
JAPAN Forward contributor Tsutomu Nishioka, a professor at the Institute of Moralogy, predicted the moment back in September 2017. In his article, "When North Korea's Foreign Income Runs Dry, the State Will Crumble," he identified the factors that would make Kim Jong-Un come to the negotiation table. Nishioka argued that the economic sanctions imposed by the international community were working, and the North Korean leader was confronted by growing difficulties.
What would happen when the US and North Korea sit down together is not clear. Will there be constructive discussions and results? Here are the excerpts from Tsutomu Nishioka's article:
'North Korea Will Continue to Lie'
The North's dictatorship must be wavering in the face of this lack of foreign cash. Just as it has been pressed into a corner economically, it has also played all its trump cards in the form of ICBM and nuclear tests, and now must face off in negotiations against a different kind of trump: America's own Trump administration.
President Trump would obviously want to avoid going down in history as the president who allowed nuclear missiles to reach the American continent. If enforcing economic sanctions on the North is not enough to get Kim Jong-Un to drop his nuclear missile program, then Trump will probably proceed with military action, namely a "targeted operation" to remove Kim Jong-Un. The dictator compromises only when he realizes that his own life is at risk. Only at the brink of war will North Korea be brought to negotiate (although they will continue to lie even at the negotiating table).
While Japan is walking in lockstep with America and applying full pressure on Korea, the final negotiations must include a resolution to the abduction issue with the full return of all abductees.
The full text of Nishioka's opinion piece is here.
'The Country I Saw'
Jeffrey Lewis of the Middlebury Institute of Strategic Studies was not exactly thrilled at the news. He tweeted: "To be clear—we need to talk to North Korea. But Kim is not inviting Trump so that he can surrender North Korea's weapons. Kim is inviting Trump to demonstrate that his investment in nuclear and missile capabilities has forced the United States to treat him as an equal."
In a series of tweets before that Thursday, he also said:
"North Korea has been seeking a summit with an American president for more than twenty years. It has literally been a top foreign policy goal of Pyongyang since Kim Jong Il invited Bill Clinton.
"I wonder if Trump's 'aides' have explained that to him. Or, if in their toddler-handling, they have led him to believe that this offer is something unusual. Or perhaps he imagines that only he can go Pyongyang.
"This is literally how the North Korean film 'The Country I Saw' ends. An American President visits Pyongyang, compelled by North Korea's nuclear and missile programs to treat a Kim as an equal."
Related story:
The Dangers of Entering Into 'Dialogue-Mode' Over North Korea