Trump's Asian Tour: Role of Japan's Abe is to Drive a Wedge into US-China Agreement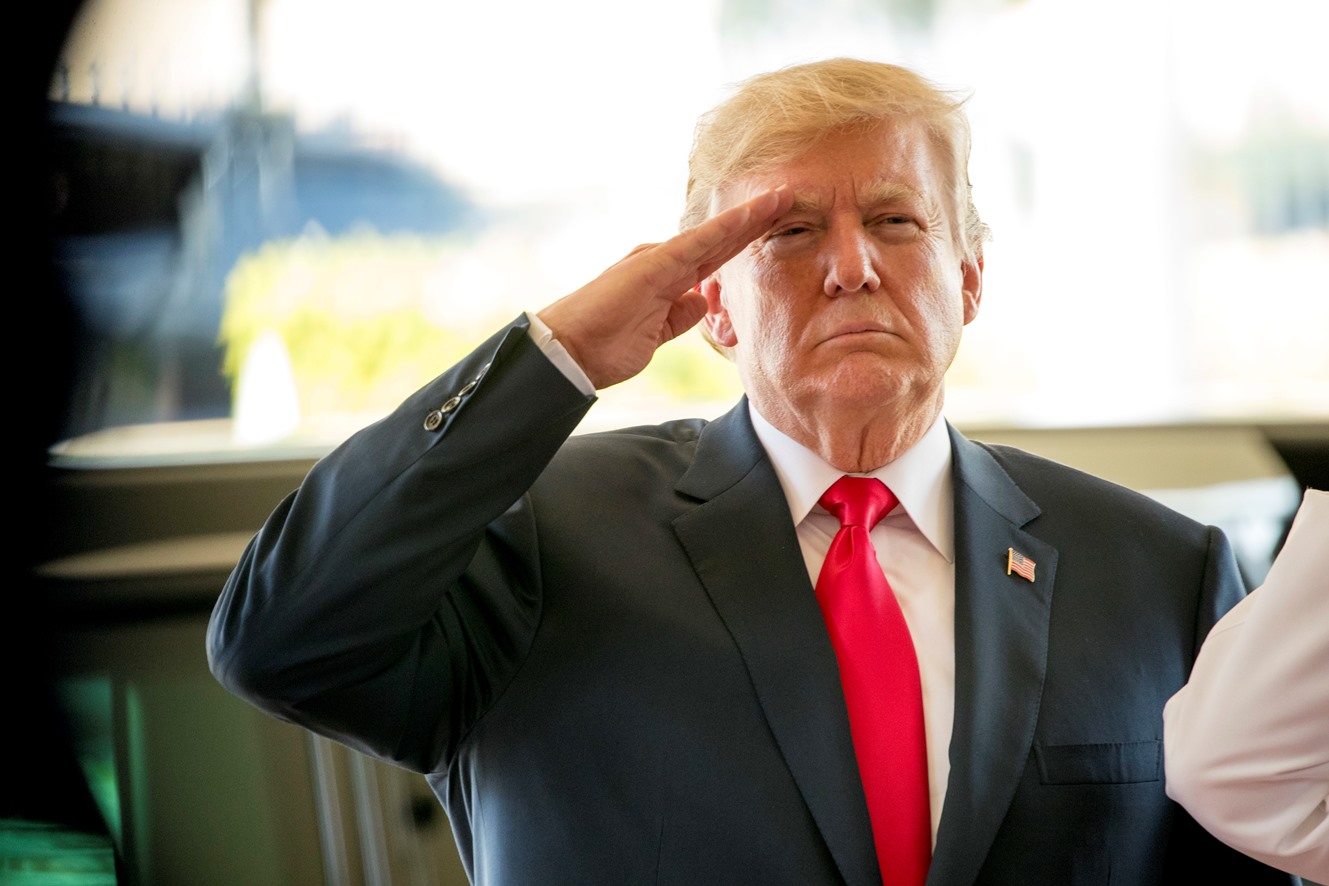 President Donald Trump salutes during a welcome ceremony at U.S. Pacific Command (PACOM), Friday, Nov. 3, 2017, in Aiea, Hawaii. Trump begins a 5 country trip through Asia traveling to Japan, South Korea, China, Vietnam and the Philippians. (AP Photo/Andrew Harnik)

In his long speech during the recent 19th National Congress of the Chinese Communist Party, Chinese President Xi Jinping vowed to turn the People's Liberation Army into "a world-class army by the middle of this century." The speech, which lasted 3 hours and 20 minutes, is a barometer of the dictatorship. While it doesn't compare with those of Cuban President Fidel Castro and Soviet Union Premier Nikita Khrushchev, Xi Jinping unhesitatingly boasted of modern China as "strong" and "powerful" some 26 times.
American columnist Andrew Brown wryly noted this as "Xi's own creative interpretation, where Mao Zedong brought the awakening, Deng Xiaoping brought prosperity, and Xi Jinping will bring power." This goal of a militarily strong China reveals a desire for regional, if not global, supremacy by mid-century.
The speech, infused with momentum, emphasized the construction of artificial islands in the South China Sea. Given the declaration to increase military capabilities, this will be a problem that likely will spread to neighboring Southeast Asian countries. Furthermore, the speech unabashedly represents a move toward imperialism, to build a new Chinese world, in which the United States has been pushed out of the western Pacific.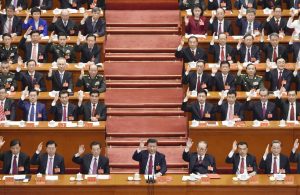 In a case of rather auspicious timing, American President Donald Trump is due to kick off his tour of five Asian countries, starting with a visit to Japan on November 5th. Mr. Trump's tour of Asia has two major items on the agenda: dealing with the potential threat posed by North Korea and responding to China's overt ambition to become a maritime military power.
Newsweek reported that, ahead of the President Trump's Asian tour, former Secretary of State Henry Kissinger had been invited to the White House, possibly to refine the bold negotiating strategy for use with China, a strategy which stands to rival the US-China normalization talks of the 1970s and 1980s. The outrageous concessions offered in exchange for North Korea's abandonment of its nuclear program include economic assistance and even the reduction of US forces in South Korea.
Secretary of State Rex Tillerson had previously outlined the "Four No's":
Not seeking a regime change

Not seeking the collapse of the regime

Not seeking an accelerated reunification of the peninsula

Not seeking an excuse to send US military into North Korea.
If such a secret agreement were to be reached between American and Chinese leadership, it would be following a path that led to past mistakes, where North Korea feigned halting its nuclear development program and simply took economic aid.
Japan and the US need to be wary of a perfect fit between North Korea's aims and China's gains. This is because one of the aims of North Korea, in acquiring nuclear weapon capabilities, is to destabilize the Japan-US and Japan-South Korea alliances, eventually severing these relationship entirely.
Meanwhile, Southeast Asian political leaders are watching Mr. Trump's tour, while evaluating both the US and China. The overarching question is, will the US reveal a comprehensive Asian policy leading the way for trade and investment? As far as small countries are concerned, the survival and prosperity of their nations can only be ensured by aligning with a stronger, more powerful nation.
In a 2011 speech at the Australian Parliament, then US President Barack Obama proposed a "pivot policy" that would reorient the US toward Asia, but it ended up being merely lip service as fears arose of causing friction with China. Following this, the Trump administration, from the beginning, turned its back on the China-less Trans-Pacific Partnership with "America First."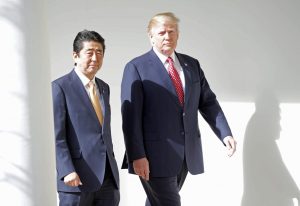 Meanwhile, China continues to promote its modern-day version of the Silk Road, the so-called "One Belt, One Road" economic zone, while also taking the lead in an America-less, Regional Comprehensive Economic Partnership in East Asia. (Related Story: China's "One Belt, One Road" Should Be Met with Cautious Cooperation)
Expansionist China, which flouts international law and illegally occupies the islands of the South China Sea, is undesirable as the leader of East Asia. However, if the US remains cloistered in North America, Asian countries will have no alternative but to reluctantly jump on the China-led bandwagon. (Related Story: "We can't allow China's expansionism to go on" —Diet Representative Harada)
At this critical stage, Japan is Mr. Trump's first stop on his Asian tour. Prime Minister Shinzo Abe has a serious responsibility to drive a wedge into the US-China agreement, and urge the President to listen to the voices of Southeast Asia. (Related Story: Given, Trump is Appalling; Japan Should Help Shape US Policy on Asia)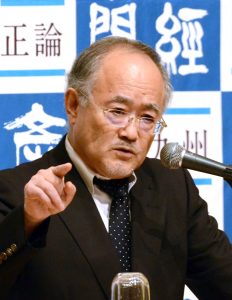 Hiroshi Yuasa is a columnist and editorial writer at the Sankei Shimbun. He has served as the Sankei Shimbun Washington D.C. Bureau Chief 1995-98, and Singapore Bureau Chief 1998-2002. He has published dozens of books including, The Tokyo Corespondent,The Yen-Dollar War and A Drifting Superpower and Japan; Where Dose the U.S. Go from Here?
(Click here to read the original article in Japanese.)