Turmoil in Russia as Putin's Mercenary Ally Wagner Goes Rogue
There are more than 30 PMCs besides Wagner in Russia. Some point to that as a sign that the Russian elite class is preparing for an era of turmoil.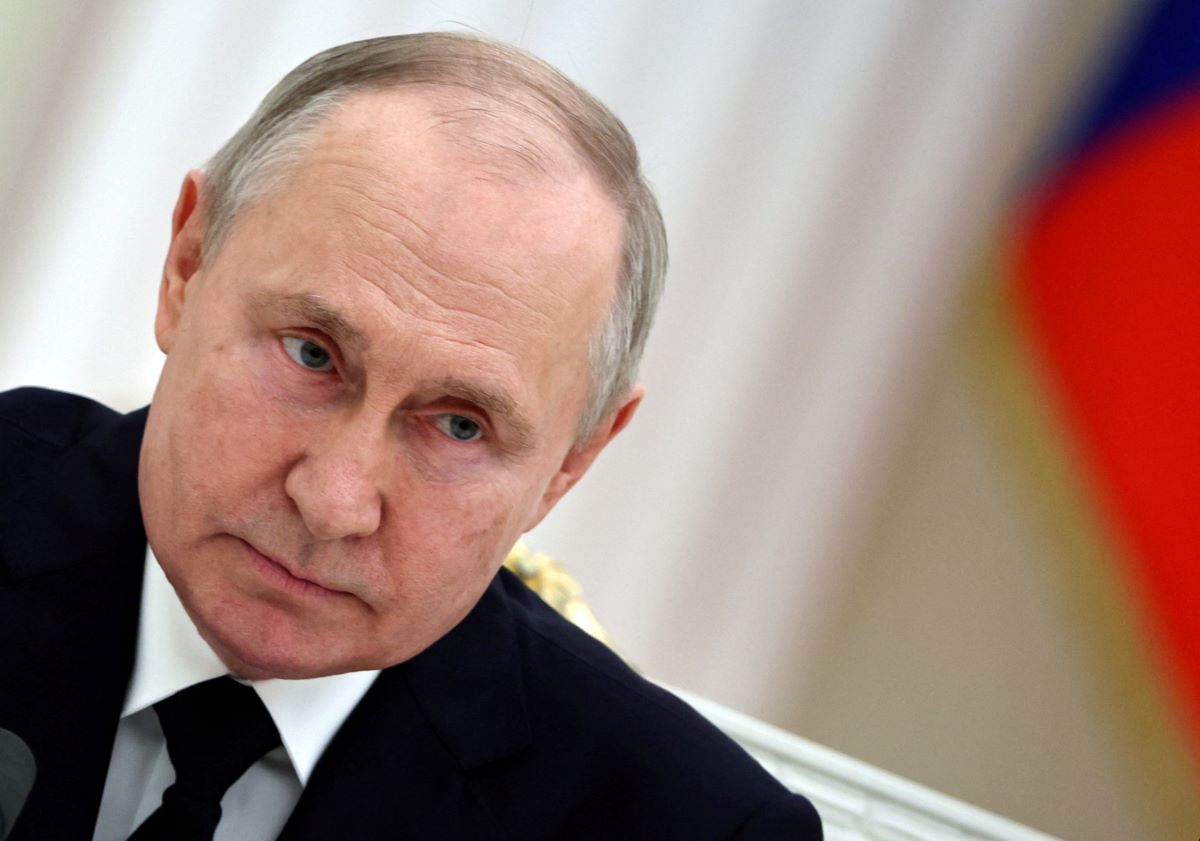 Russia appears to be entering a period of instability and upheaval. Just as it remains bogged down in its invasion of Ukraine, it has just seen turmoil at home. That has come as an armed rebellion started by Yevgeny Prigozhin. He is head of the Russian private military company (PMC) Wagner.
How the stunning drama sparked by Prigozhin's insurrection will play out in the long term remains to be seen. But the impact of an influential figure with a powerful private army openly rebelling against the Vladimir Putin regime is without a doubt significant.
Ukraine continues its counteroffensive. Meanwhile, the domestic situation in Russia seems to be becoming more fluid.
As Prigozhin's mercenaries advanced into the Rostov Oblast and other parts of southern Russia, the strongman began to claim that Russia's Defense Ministry had tricked President Vladimir Putin into starting its war of aggression. While avoiding criticism of Mr Putin by name, Prigozhin rejected the rationale that Putin used to justify his war of aggression.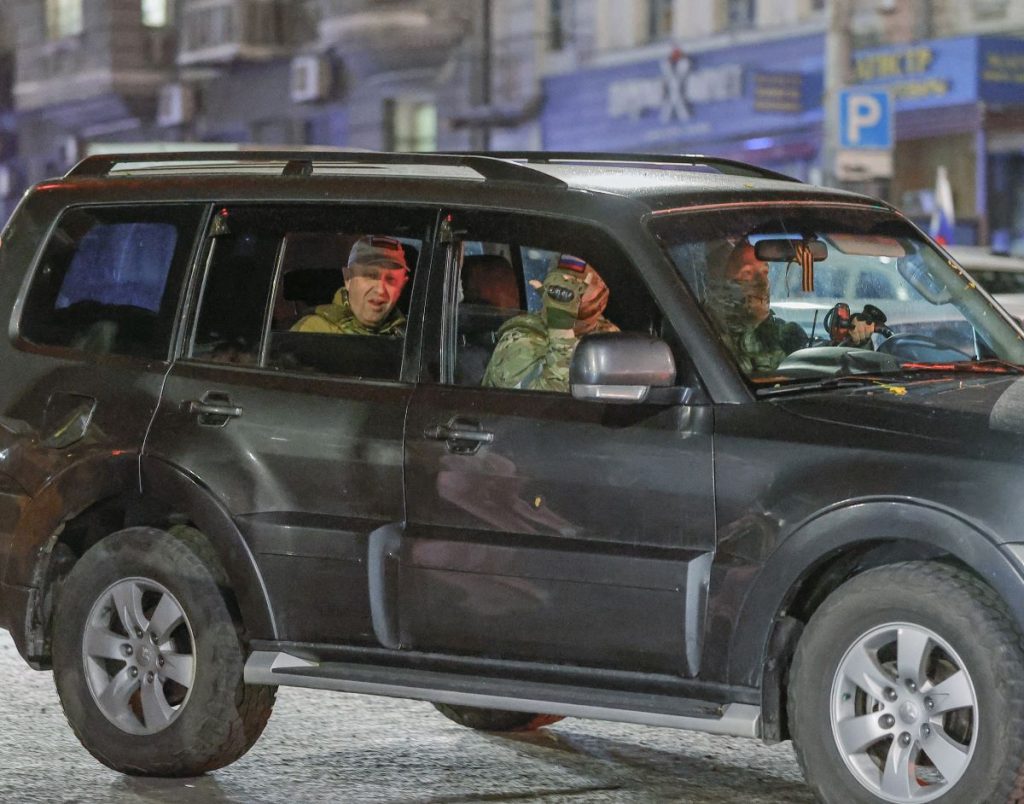 Why the War Was Started, According to Prigozhin
Instead, he charged, "The war was needed... so that [Defense Minister Sergei] Shoigu could become a Marshal. So that he could get a second Hero Star… The war wasn't for demilitarizing or denazifying Ukraine. It was needed for an extra star."
Prigozhin started out as a behind-the-scenes "dark operator." He used the Wagner company he founded to conduct hybrid warfare and other "dirty work." That work he carried out at the behest of the Putin regime.
After the invasion of Ukraine, Prigozhin and Wagner became major players. In the fierce battle for the city of Bakhmut in eastern Ukraine, Wagner deployed a large number of prisoners and other mercenaries as cannon fodder.
According to Russia watchers, Prigozhin's "political ambitions" caused him to accept enormous casualties in order to achieve battlefield results at Bakhmut. Opinions among experts were divided on the military importance of Bakhmut. However, it was around this time that the feud between the Defense Ministry and Prigozhin surfaced.
Prigozhin began to publicly abuse Shoigu and General Valery Gerasimov, Chief of the General Staff, for "not providing ammunition." Their mutual animosity subsequently escalated to the point of the open rebellion we are witnessing today. Some observers also believe that disaffected elements of the Russian military support Prigozhin.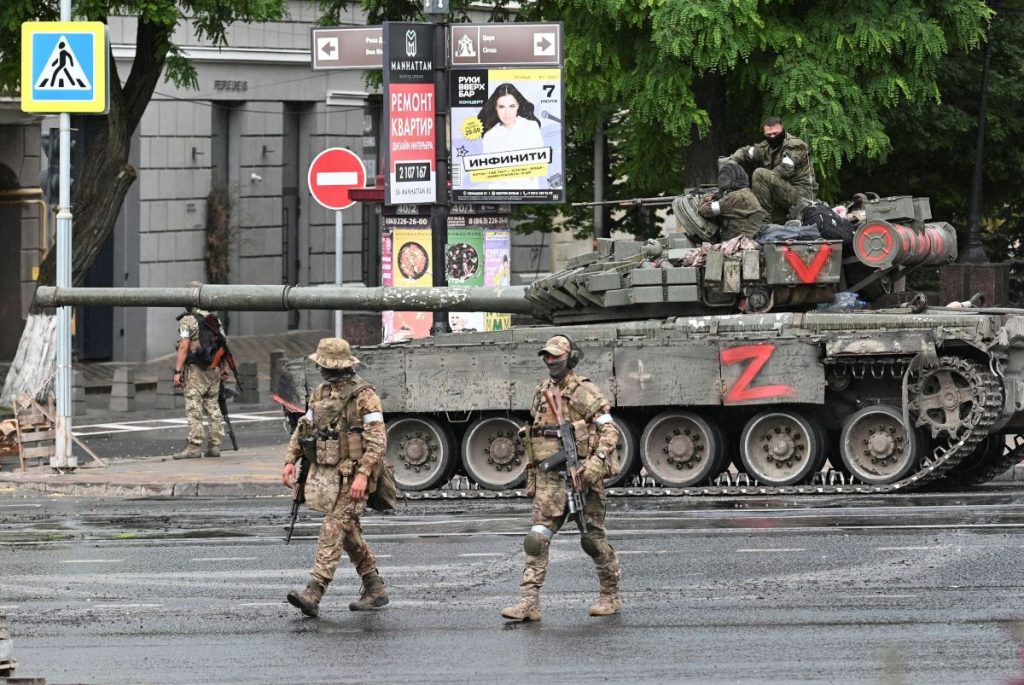 Ukraine's Timely Counteroffensive
Prigozhin has said that the Ukrainian army, which has begun its long-awaited counteroffensive, has the upper hand on the southern front. And he also scoffed at the announcement by the Russian Defense Ministry that "60 Leopard tanks were destroyed" as a "total lie."
Ukraine's counteroffensive is still in its earliest stages. And now Russia is being wracked by major discord on the home front.
Putin has traditionally sought to balance factions within Russia's elite class. He has tried to keep them oriented toward him by making them compete to demonstrate their personal loyalty to him.
Nonetheless, unrest appears to be spreading among some elites. That is due to the poor performance of the Russian military during the Ukraine invasion and the severe economic sanctions imposed on Russia.
It is conceivable that Russia could descend into civil war. There is no denying that. The balance among the factions could become greatly disrupted. And that in turn could lead to the regular military, intelligence, and special operations agencies, PMCs and other players acting on their own.
Currently, there are more than 30 PMCs besides Wagner existing in Russia. Some observers also point to that as a sign that the Russian elite class is preparing for an era of turmoil.
RELATED:
(Read the report in Japanese.)
Author: Ryosuke Endo, Moscow Bureau Chief, The Sankei Shimbun,