Arunachal Pradesh: India's Land of the Rising Sun
At a small non-profit school within a tea plantation in Arunachal Pradesh, the seeds of Japan-India relations are just beginning to sprout.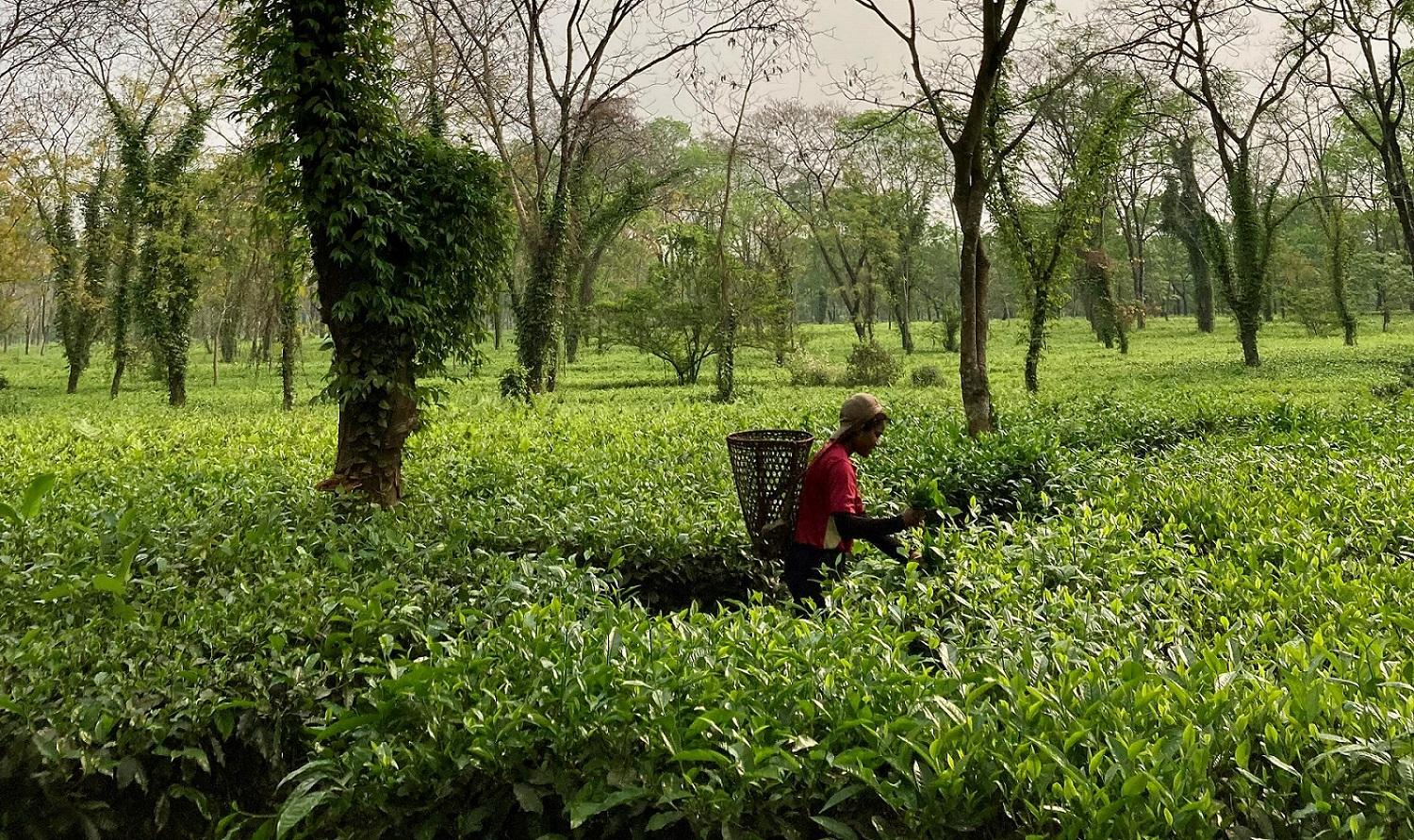 One of the visions of the Narendra Modi government is a "peaceful and prosperous Northeast India." The northeast refers to the eight states of Arunachal Pradesh, Assam, Nagaland, Meghalaya, Manipur, Mizoram, and Tripura, plus Sikkim, and is often referred to as the "Seven Sisters" (or "Eight Sisters" if Sikkim is included.) The Japanese may associate the region with Imphal in Manipur, which was a fierce battleground during World War II.
Bordered by China to the north, Myanmar to the south, and Bangladesh to the west, the region has faced problems unique to border areas, including the Sino-Indian War that broke out in 1962. Even today, foreigners and Indians residing in other states must obtain a PAP (Protected Area Permit) or an ILP (Inner Line Permit), respectively, before entering certain areas in the northeast.
The Security Situation in Northeast India
However, security in the region is rapidly stabilizing. According to the Indian Ministry of Home Affairs, extremist incidents in the northeast in 2022 were down 76% compared to 2014. The number of deaths of security personnel and civilians has visibly improved, with a 90% and 97% reduction, respectively. Additionally, infrastructure development, including roads and bridges, is progressing swiftly.
In 2018, the Bogibeel Bridge, a 4.9-km (3 mi) rail-cum-road bridge that took about 20 years to build at a total cost of $630 million USD, opened to traffic. The bridge can withstand the passage of the heaviest tanks, the takeoff and landing of fighter jets, and withstand earthquakes of up to magnitude 7. It has connected towns and villages that were previously divided by the Brahmaputra River, dramatically shortening people's travel time.
The northeast is also rich in underground resources. Assam alone holds over 26% of India's total crude oil reserves and over 12% of its natural gas reserves. The northeast also has abundant water resources. In a sense, it is a region that will determine the future of India. Despite this, the actual circumstances of the area remain shrouded, making it difficult for the public to get a sense of what is happening.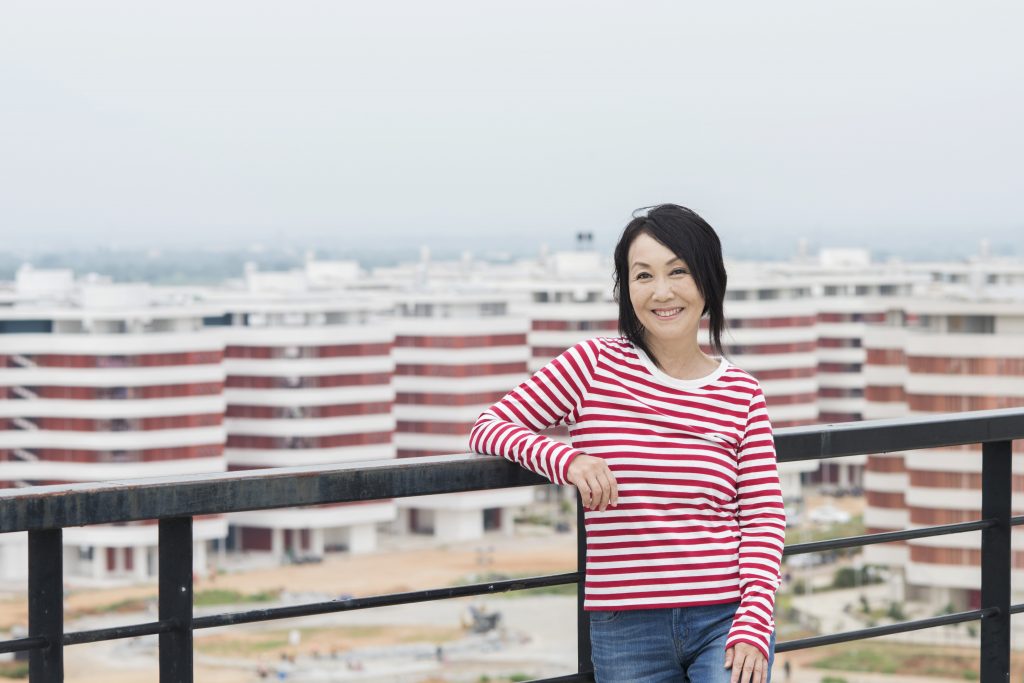 Omak Apang of Arunachal Pradesh
This article introduces the activities of Omak Apang, 52, who runs a tea plantation in Arunachal Pradesh, the largest of the eight northeastern states, about the same size as Hokkaido. His work is an example of the friendly relations that have begun between Japan and northeastern India on an individual level.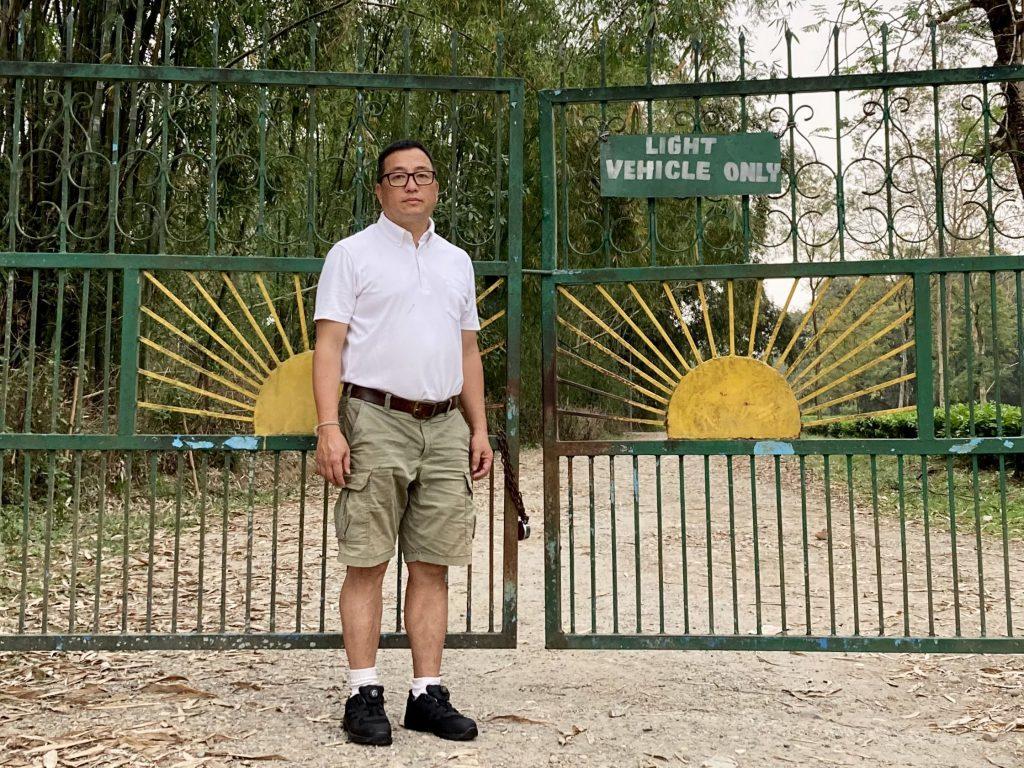 I first met Apang in 1998 in the capital city of New Delhi. Apang, 27 years old then, had just become the youngest Minister of State for Tourism in the Atal Bihari Vajpayee cabinet. I imagined him to be a man above the clouds. But when I met him, I found him to be a humble, down-to-earth young man. Moreover, he was of Adi descent, an indigenous tribe in the southern Himalayas, and his appearance was surprisingly similar to that of a Japanese. We hit it off and have been family friends for a quarter of a century.
Incidentally, Apang's father, Gegong Apang, served as the Chief Minister of Arunachal Pradesh from 1980-1999 and from 2003-2007 for 22 years and 250 days. This remarkable tenure ranks as the fourth longest among state chief ministers in India as of April 2023. (First place goes to PK Chamling of Sikkim for 24 years and 166 days.)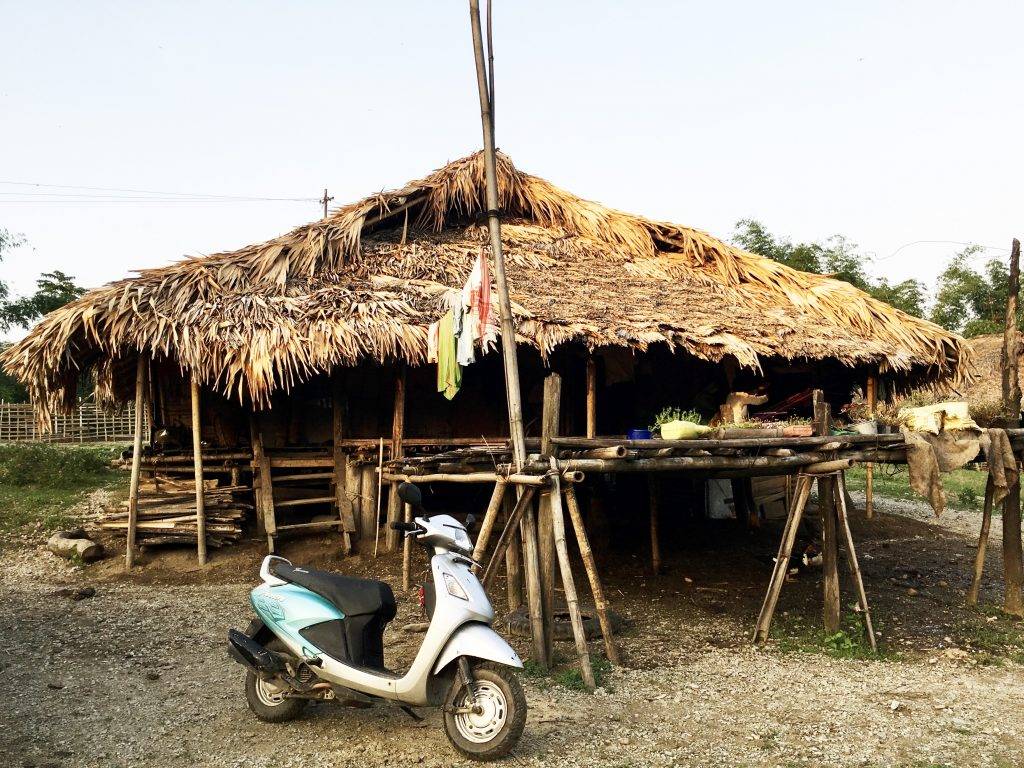 The Land of the Rising Sun
Even as a minister, Omak Apang often spoke of his respect for Japanese culture. India in the 1990s was already in a pro-Japanese mood due to Suzuki's unprecedented automobile boom. However, it seemed that his respect for Japan was also a result of his passion as a northeasterner.
"Arunachal Pradesh means 'land of mountains lit by the morning sun' in Sanskrit," Apang explained. "This is because Arunachal Pradesh is located in the easternmost part of India, where the morning comes earliest in the country. Just as Japan is called the 'Land of the Rising Sun' in the world, Arunachal is called the 'Land of the Rising Sun' in India. Perhaps that is why we feel so close to Japan."
Apang's statement was more than just a pleasantry. As proof, he had visited Japan many times. He not only looked at the superficial aspects of Japan but also delved deeper into the country's strengths. For example, he met with experts and listened to lectures on the "satoyama" philosophy, learning about Japan's unique agricultural practices that make the most of narrow mountainous terrains.
After some time, Apang left politics and returned to his hometown. There, he devoted himself to running his family tea plantation in the village of Oyan, near the state border with Assam.
An Unexpected Request
In 2019, I received an email from him, saying that he had created a small non-profit school on his tea plantation and wanted my help as an advisor. The school's name was the Himalayan Institute of Global Skills or HIGS. The word "institute" made me assume that it was an IT-related school, which is still a trend these days. But to my surprise, the purpose of the school was to teach the Japanese language.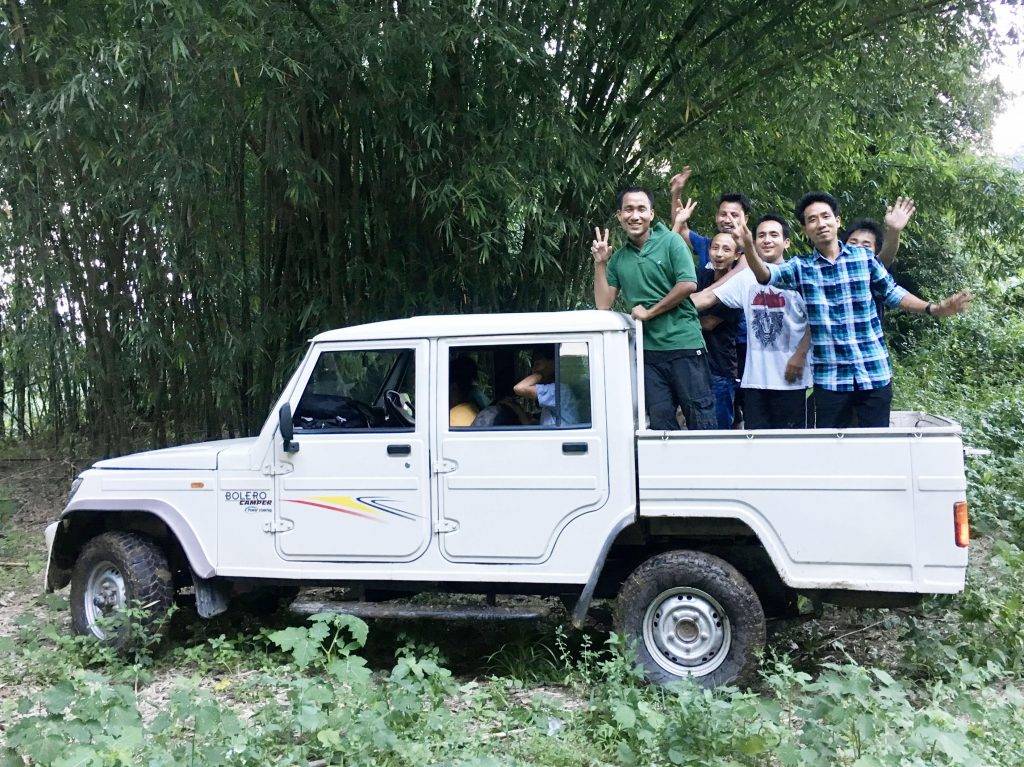 Apang wrote: "I want the youth of Arunachal to have the opportunity to learn Japanese, to acquire Japanese wisdom through working and studying in Japan, and to eventually grow up to be people who can make a significant contribution to society. With this single thought in mind, I created a small school. We have just started teaching introductory Japanese, but would you be willing to come here and give intensive lectures on Japanese history and culture to our students?"
In response to the unexpected request from Apang, I hurried to Oyan in June 2019. After flying from Tokyo to Delhi and then to Dibrugarh in Assam, I crossed the recently completed Bogibeel Bridge. Then, I drove along a road lined with bamboo forests and jungle areas for about two hours. When I arrived at the small classroom in the middle of a vast tea plantation, the first students at HIGS were waiting for me with excited looks on their faces. There were 22 students, including 5 girls, aged 17 to 27.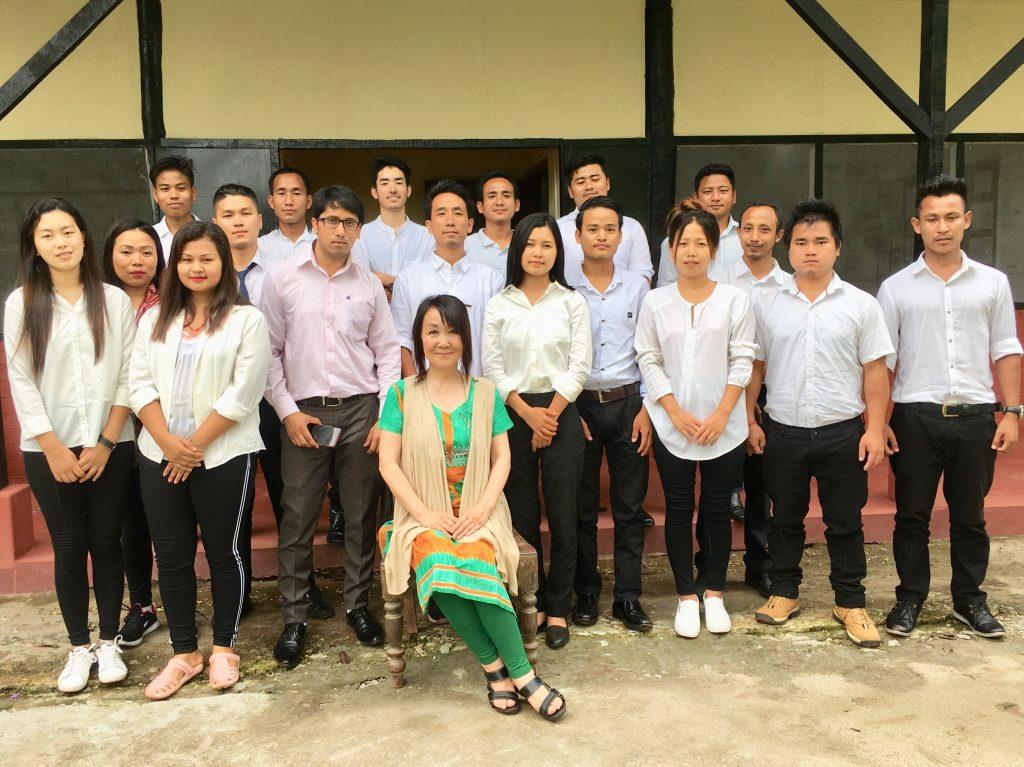 The Life of the Oyan People
Over the next few days, I learned firsthand about the lives of the Oyan people through the students. In a word, they lived a more indigenous lifestyle than I had expected. The palm-thatched-roofed dwellings are simply stilt houses made of bamboo cut into long, thin strips and arranged as floorboards. Their dining tables were lined with fresh wild plants from the jungle.
Whenever they had a small injury, they just put on medicinal herbs that grew wild in the area. And I was surprised at how well these herbs worked. In the village, there was a healer woman who was believed to have special powers. She healed the villagers of their injuries and illnesses free of charge. I was lucky enough to have my shoulder problems healed by her, even though I did not ask for help. Because of her philosophy, she did not accept any gratuity.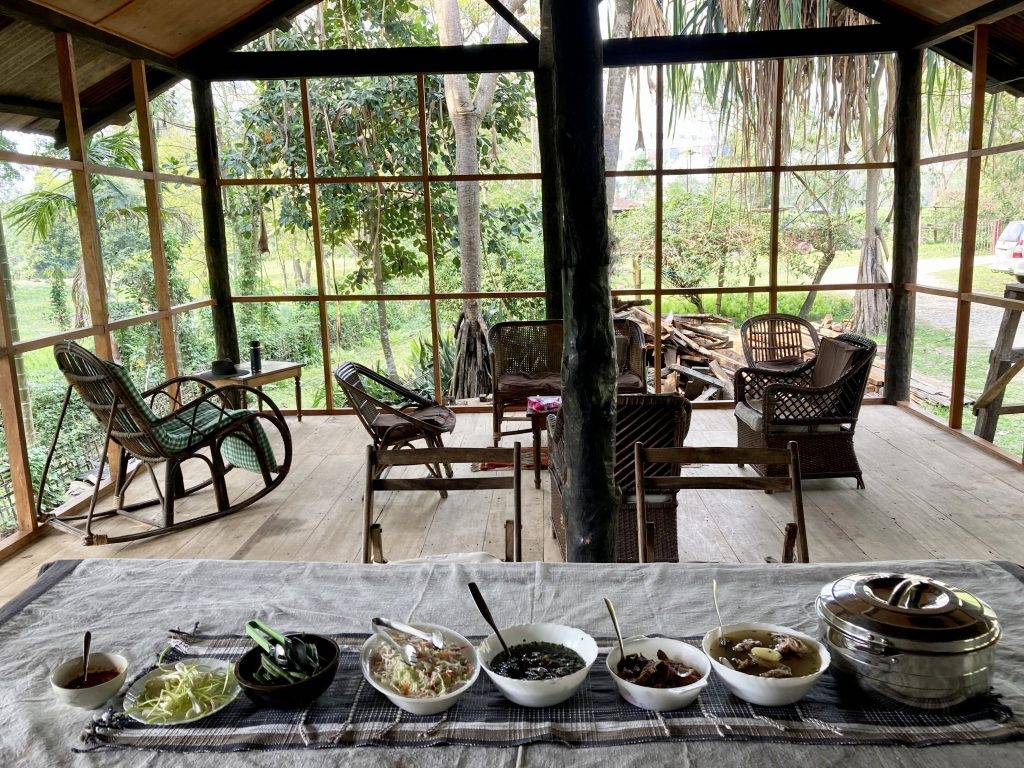 The Meeting of Two Cultures
Some of the HIGS students were from the most remote mountainous areas imaginable. One boy said it took him two days on foot from his parent's house to the nearest town. There were places along the way that required rock climbing.
"I hear that bouldering is popular in the world. But for us, it has been a daily routine since long ago," the boy said, laughing. On weekends, students jumped into the river to swim and enjoy watching fireflies. Their lifestyle was like something out of a folktale. However, a major difference was that they were digital natives. They had been connected to the world through the Internet since they were children. When I asked them why they were studying Japanese, they responded without hesitation: "We grew up watching Japanese anime on the Internet, and learning about Japanese culture and technology has been a dream since we were young."
The following memorable event occurred during a class at HIGS. I have lectured on Japanese culture at several universities in India, including the Indian Institute of Technology (IIT) in Hyderabad. When I taught my students how to sit in the "seiza" kneeling position as a part of the Japanese lifestyle, most students could only kneel halfway, saying, "Ouch! I give up!"
However, every HIGS student could sit in seiza with ease. "I think our lifestyle is similar to that of Japan. We also sit like this," they said. Hearing this, I felt the closeness of the two cultures.
A New Life in Japan
Shortly after that, unfortunately, the COVID-19 pandemic hit the whole world. A difficult three years ensued for everyone, including the students at HIGS. During this period, some students had to drop out of school, but others encouraged and motivated each other to continue their Japanese language studies.
In 2023, various restrictions, including those on overseas travel, were lifted, and the first group of students finally began to leave for Japan to work. They have secured jobs in diverse fields, including agriculture, construction, and the hotel industry, spanning aarious regions in Japan. I hope these young people will acquire a deep understanding of Japanese culture and technology and also contribute to alleviating Japan's labor shortage.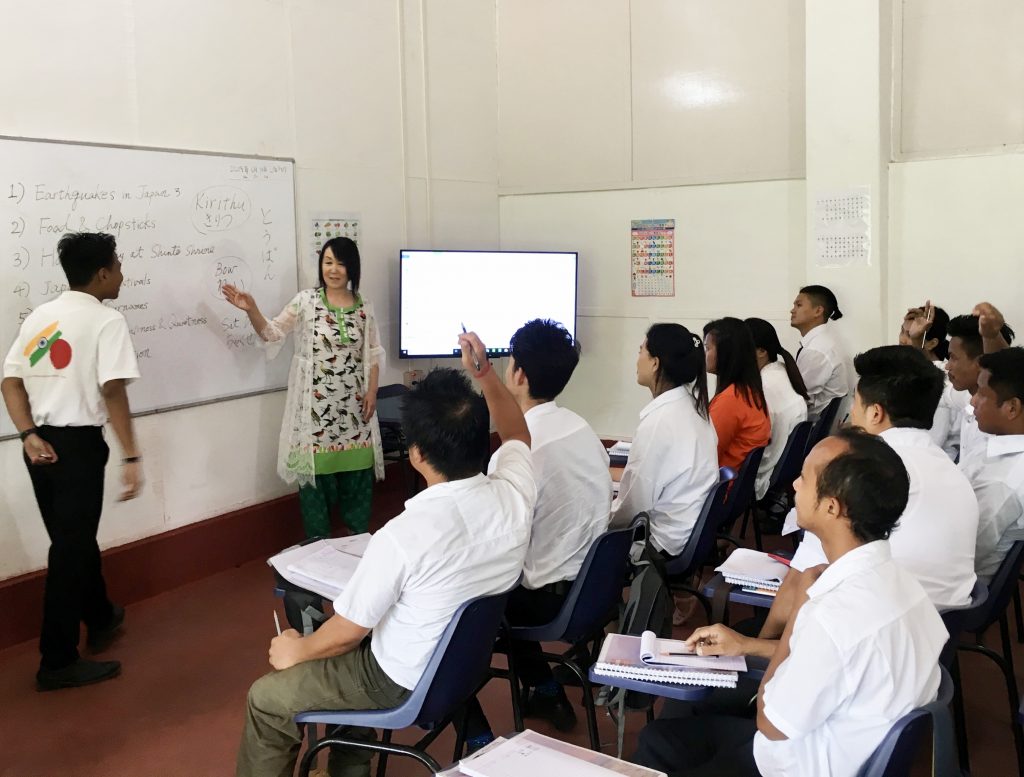 Investing in the Future
When I asked Apang about his thoughts as he watched over the departing students, he responded with the following words:
"It's not easy to nurture people. It takes a lot of patience, and you won't know the results until 10 or 20 years later. Moreover, it may be akin to constructing a humble home rather than a grand building, which might be perceived as inefficient by some. I hope that the graduates of HIGS will be able to build a bridge between Japan and India one day. And for that day, we need to nurture people today."
Apang once served as India's Minister of Tourism and still has considerable influence in the northeast. His statement carries a significant message — one that calls for reflection on the path we should take in the current climate of prioritizing business outcomes above all else. The seeds of Japan-India relations sown in the tea gardens of Arunachal Pradesh, India's "Land of the Rising Sun," are just now beginning to sprout.
RELATED:
Author: Mami Yamada
(Read the article in Japanese.)