U.K. Royal Navy's 'HMS Albion' Visits Tokyo Port to Enhance East Asia Presence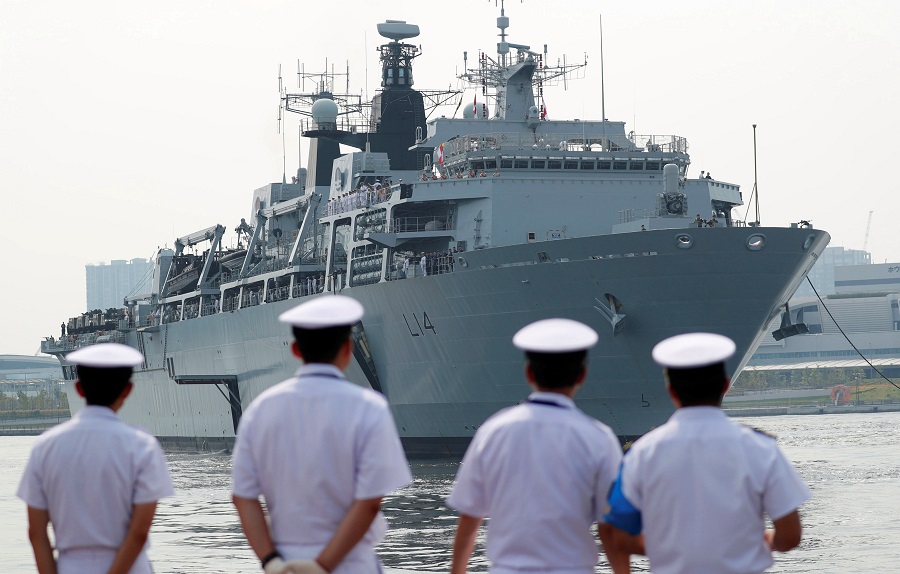 By Mizuki Okada
The United Kingdom's Royal Navy's HMS Albion entered the Port of Tokyo at Harumi boating dock on Friday, August 3. It was the first-ever call at a Tokyo port for the amphibious assault ship, which has been tasked with surveillance missions for the United Nation's Security Council on the enforcement of sanctions against North Korea.
The HMS Albion's presence in Asia is in response to the security circumstances in and around East Asia.
As it conducts its missions, the Royal Navy aims to enhance its cooperation with countries such as Japan, which share common concerns about freedom of commerce and security in the region.
Captain Tim Neild, the HMS Albion's commanding officer, spoke at a press conference inside the ship on the day it arrived for a brief stopover. He said, "Now the HMS Albion's deployment is part of a greater regional presence by the Royal Navy." 
He responded to JAPAN Forward's question focused on concerns regarding the cataclysmic security situation in East Asia, including China's expansion in the South and East China seas and North Korea's nuclear issues.
Explaining the purpose of the deployment, he emphasized, "It's a very important mission for us to commit — alongside our closest partners in the [East Asian] region — to ensure the [maritime] security and trade routes."