'Ukrainians, You Are Not Alone' Social Media Brings Thousands Together to End Russia's War
"We can't do much from Japan, but we are all watching from afar, and praying for your safety." ー Tokyo demonstrator Mizue Tohata in Shinjuku on March 5.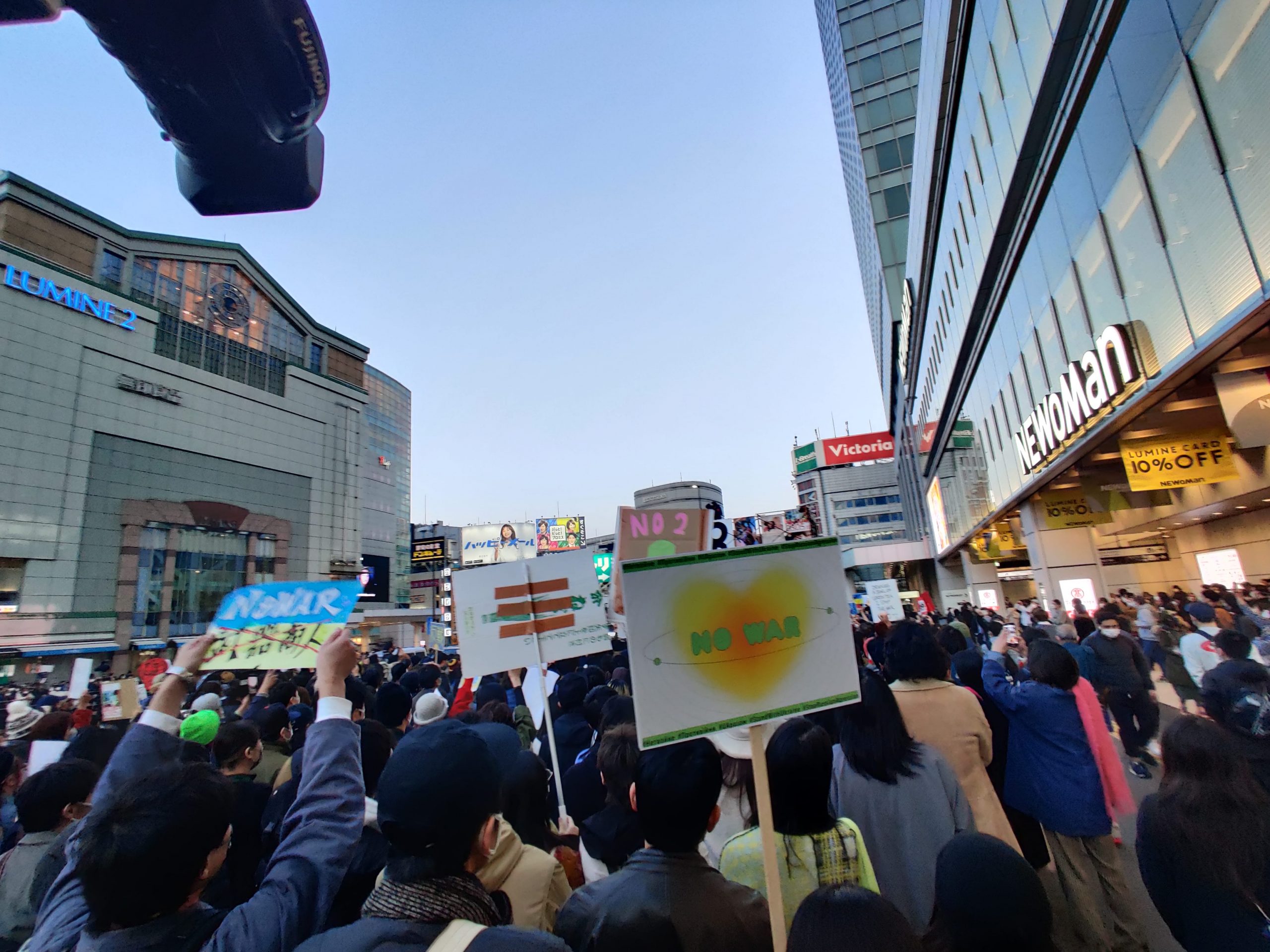 ~~
"I felt so helpless, I needed to do something, so that is why I am here," said Mizue Tohata.
She continued: "We can't do much from Japan, but we are all watching from afar, and praying for your safety."
"I want people in Ukraine to know: You are not alone!" said Mie Yajima.
These were the words of two women who talked to JAPAN Forward on Saturday, March 5, at a gathering which took place in front of the Shinjuku Station South Exit.
In the span of five days, the alternative rock band Gezan organized a concert to show opposition to the war in Ukraine, with the participation of many other bands and personalities. The first announcement was posted on the artist's Twitter page two days before the event.
In fact on that day, there were many young people, women, couples with their children, a whole generation of people who had seen the posts on social networks and gathered to see what they could do. And there were people in their twenties going to Shinjuku shopping area with their friends, and stopped by curiously.
The turnout was surprising, with hundreds if not thousands of participants. A journalist from the music-related publication Festival Life told JAPAN Forward it's quite unusual to have so many people gather for such a politically motivated concert in Japan.
"I kept thinking that I wanted to do something. It might not lead to anything, but hopefully something changes going forward," said Akiko Kato, who was present with her five-year-old daughter Tabita. "Children like her [Tabita], they are young, but even they understand that war is wrong," she added.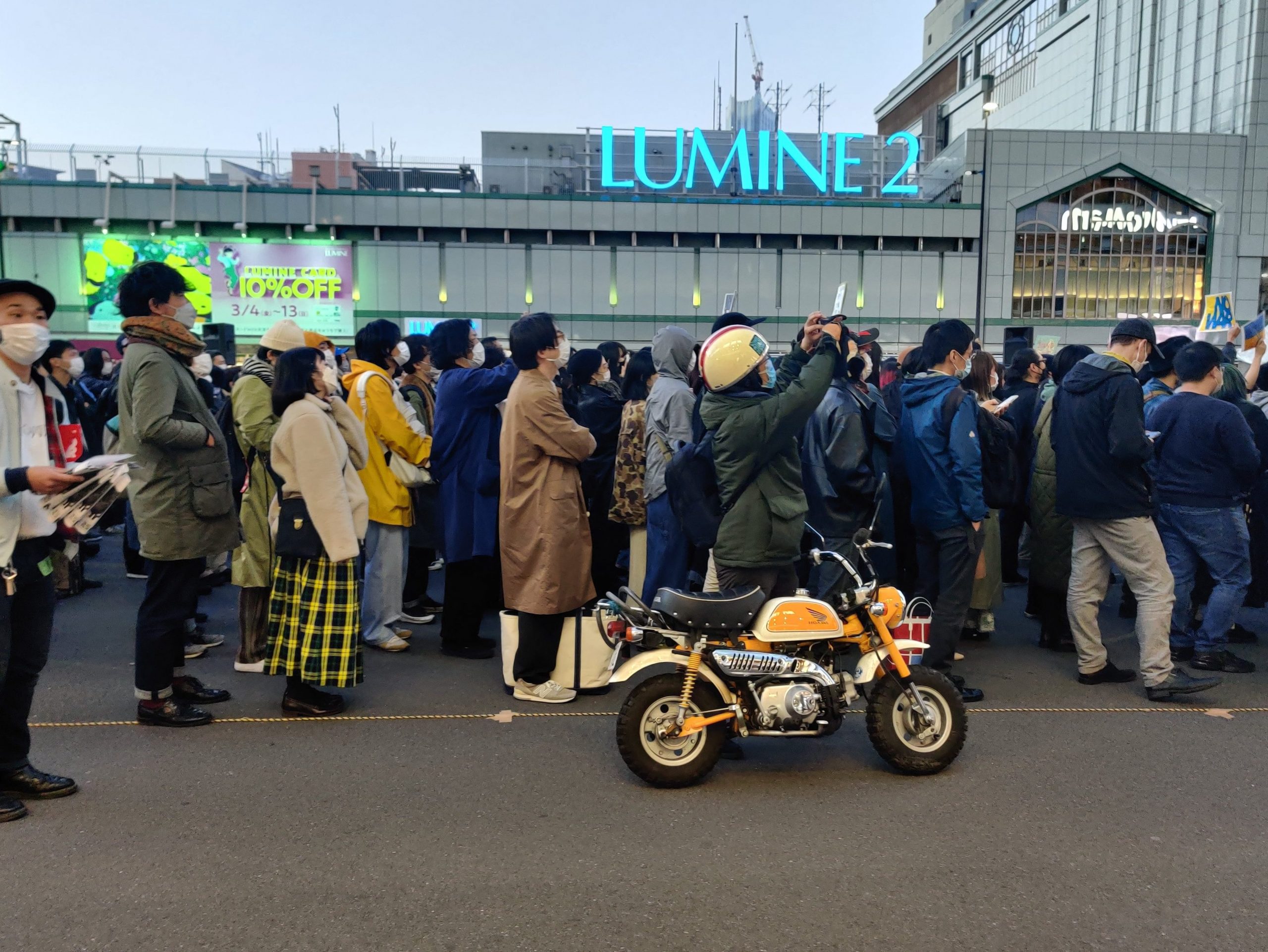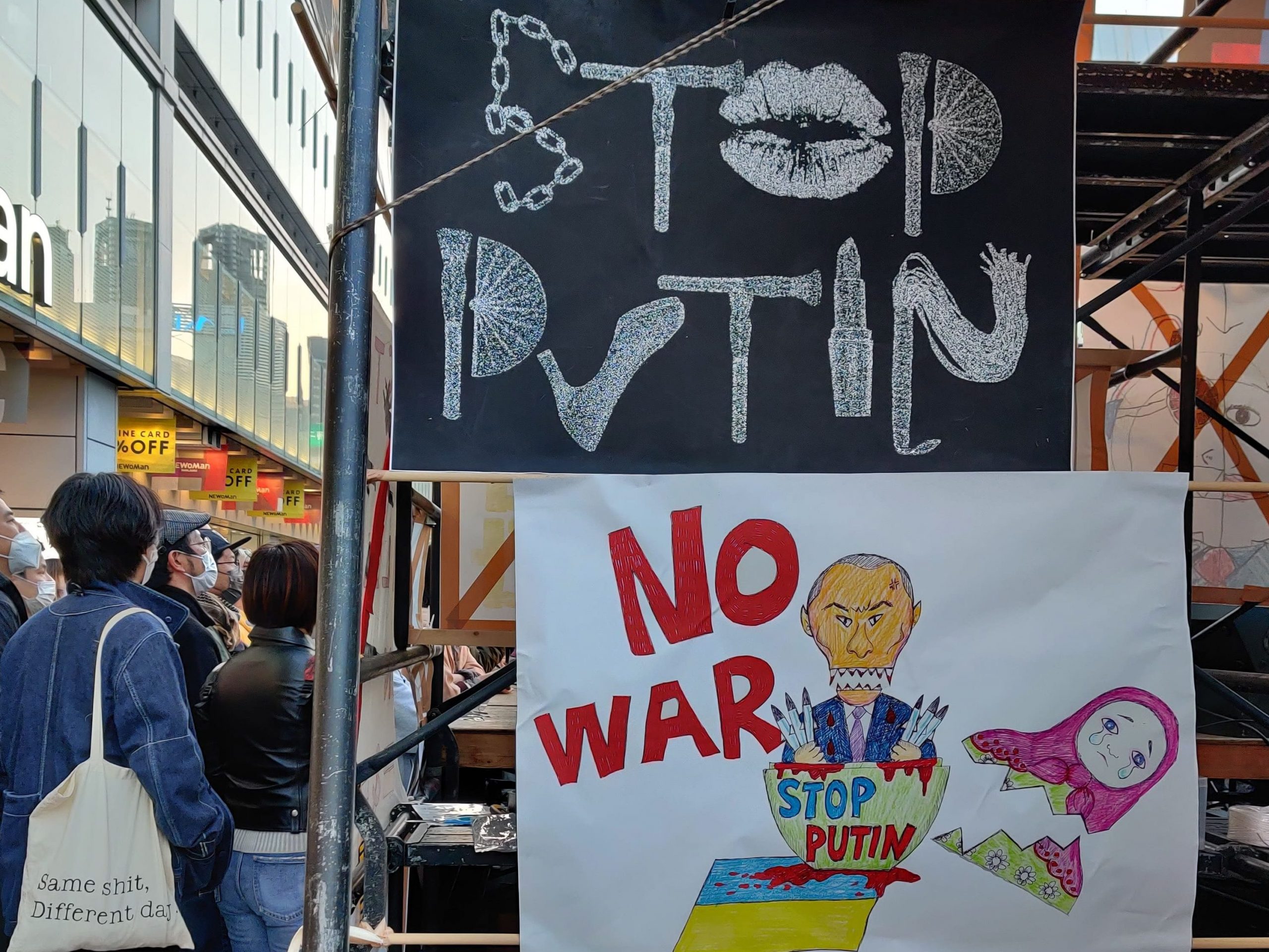 "People in Ukraine are suffering. People in Russia are also suffering. And I think just coming here, and standing up for them, there is meaning in that, and I am happy I did," said a friend of Kato, who preferred not to give her name.
She continued: "I want the Japanese government to put together a policy to save those in need, and to keep the pressure on [Russia] even in the coming days."
With only the slogan NOWAR0305, trending on Twitter on March 5, people gathered and the concert lasted for the whole afternoon. The event leaflet also contained information on where to donate funds to help, including the Ukraine Embassy in Japan, and several NPOs.
"We are currently writing a page of history," commented Daisuke Tsuda, a journalist who spoke onstage at the event.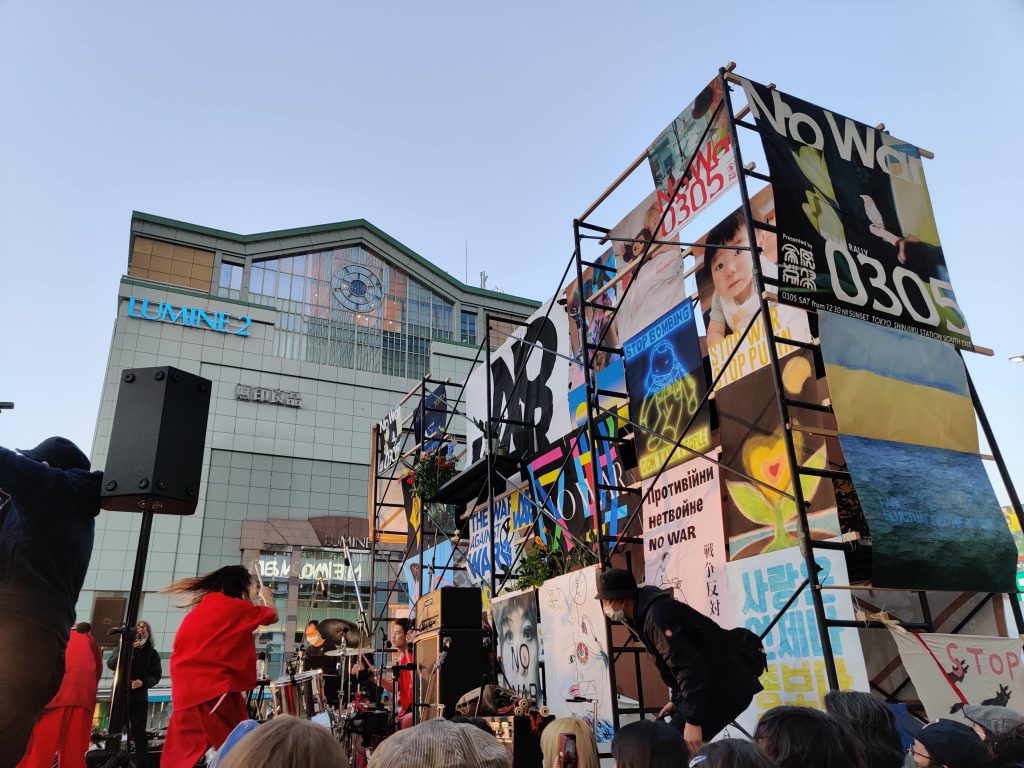 "There is meaning in taking this sort of stance now, so we want to move quickly," said Gezan's frontman Mahito the People, who talked with JAPAN Forward following the event.
"I want people to think with their own head, and think why they want this war to stop, and be able to articulate that," he said.
Commenting on the many young people who were present, he commented: "I think that there were many people here today who perhaps have never participated in a demonstration before, and this gives [everyone] a lot of hope."
Other Demos
There were other demonstrations that took place over the same weekend, both in Tokyo and throughout the country.
A Peace Parade took place in the Omotesando and Shibuya area of Tokyo on March 5, which was organized by the Ukrainian community in Japan.
Organizers estimated that there were 4,000 participants, according to reports by Asahi Shimbun.
Two-hundred and fifty people gathered in Kyoto on March 6 to demonstrate against the war, according to a report in the Mainichi Shimbun.
Demonstrations against the war in Ukraine were also reported in Nagoya, Sapporo, Niigata and Hiroshima, according to local media, with participation of several hundred people each during the weekend of March 5-6.
RELATED:
Author: Arielle Busetto