Under Modi's 2nd Term, It's Time to Take Japan-India Ties to the Next Level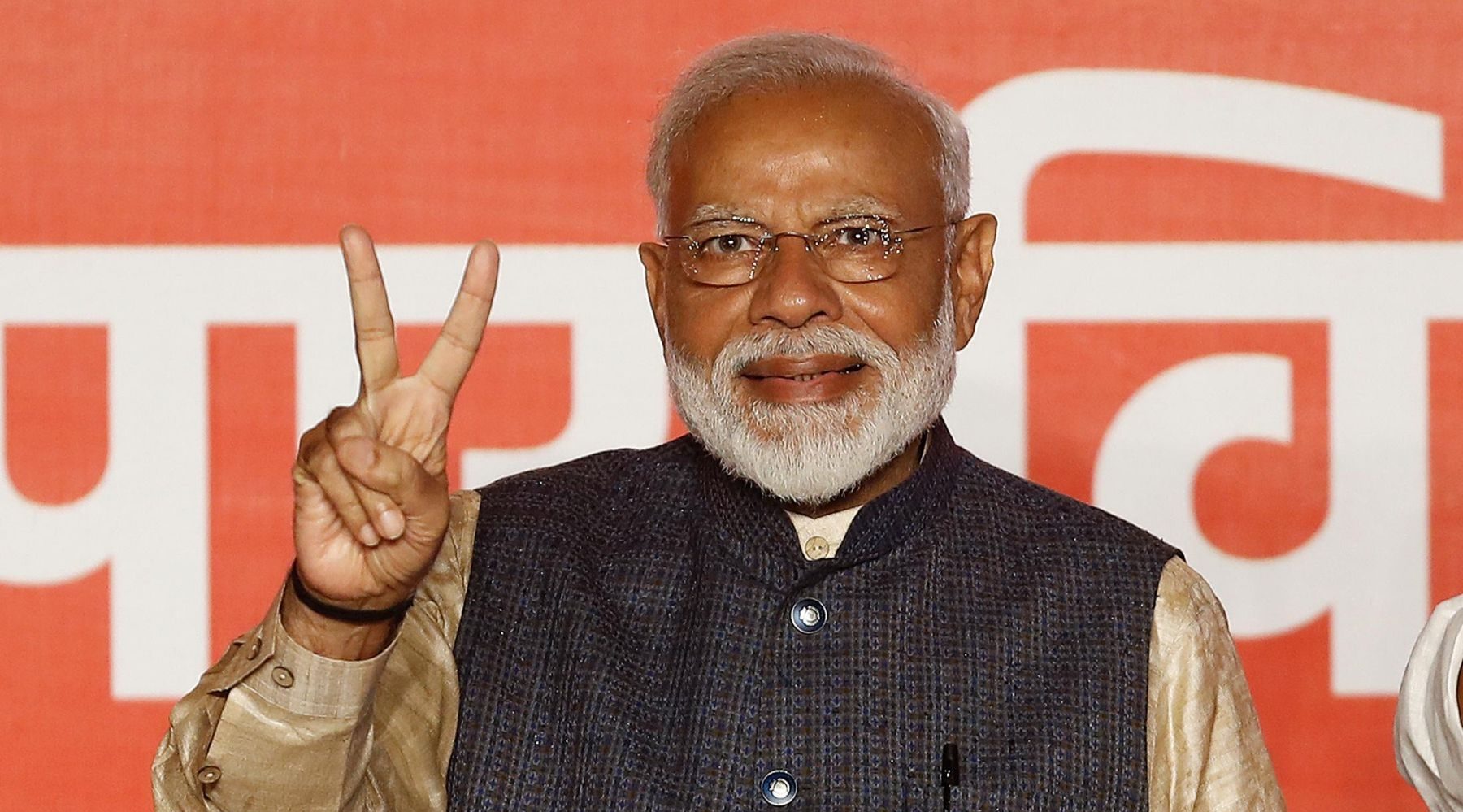 With Narendra Modi having taken over the saddle of the prime minister for a second term, the eyes of the world are back on India. They are waiting to see not only how he attends to domestic issues, but also how he deals with issues on the foreign policy front.
Under Prime Minister Modi, New Delhi seems to have moved away from its policy of non-alignment to one of multi-alignment. This could be seen in India's growing relations with countries like the United States, France, the Middle Eastern countries, and many others during his earlier term.
One country with which India's relations saw rapid progress during Modi's earlier term was, of course, Japan. This was due to a host of factors which go back a long way.
For one, Japan and India do not have any historical baggage in the ties between them — a fact which bedevils Tokyo's ties with many of its neighbors. Though they were on different sides of the spectrum during the Cold War era, things have changed a lot since then. In present times there are a host of issues which have brought together Japanese and Indian interests in the Indo-Pacific region.
During Prime Minister Modi's earlier term in office, Japan was the first country which he visited beyond the Indian subcontinent. Are we likely to see the relations moving as fast in his second term? This will depend on several factors.
To begin with, there is the upcoming G20 Summit in Osaka. As India is a member of the G20, there is plenty of room for cooperation between India and Japan in forums like the G20.
In the case of India, it is important for it to have outward mobility of labor. In contrast, in the case of Japan, its population is aging, leading to labor shortages. This is an area when India and Japan could meet each other's needs.
Japan's External Milieu
The recent visit of U.S. President Donald Trump to Japan clearly shows that the U.S.-Japan alliance is as strong as ever. Although the two countries are not exactly in sync on the issue of trade, they are still very close militarily.
However, beyond its ties with the U.S., Japan has a difficult external environment to contend with.
First, China under President Xi Jinping has been on the ascendance and this has played out on its ties with Japan as well. Chinese bombers and fighter aircraft have repeatedly passed through the Miyako Strait and many times Japan has had to scramble fighter aircraft in response.
Second, the relations between South Korea and Japan have also been on the downhill because of historical issues and a series of incidents between the two countries. It does not help that the South Korean government has been in favor of reaching out to the North. For Japan, this is an emotional issue since many Japanese citizens were abducted by the North.
Third, its ties with Russia have not made much progress, in spite of the personal efforts of Prime Minister Shinzo Abe, who has a good relationship with President Vladimir Putin of Russia.
Where Does That Leave Japan?
Prime Minister Abe understands this situation. Moreover, India fits in very well with Japan's Free and Open Indo-Pacific vision.
New Delhi under Prime Minister Modi has been playing an increasingly active role in the Indo-Pacific, as seen by its participation in initiatives like the Quad (Quadrilateral Initiative), which includes the U.S., Japan, Australia, and India. At the same time, India's defense purchases from the U.S. have been increasing of late, and this is another factor which is bringing India, the U.S., and Japan closer as the interoperability between the three forces has increased considerably.
Japan has also been allowed to take part in the development of infrastructure in Northeast India, as well as in the Andaman and Nicobar Islands. This reflects the immense trust that India has reposed in Japan.
During Modi's earlier term, the two countries also signed the civilian nuclear deal. It is a big deal, especially for Japan, since it is the only country which has suffered from the impact of atomic weapons.
Biting the Bullet
Prime Minister Abe is scheduled to visit India later in 2019 for the annual bilateral summit.
In the interim, there are quite a few challenges in the relationship as well.
First, trade ties are still moribund between the two countries. In the financial year 2017-2018, trade between the two countries stood at a measly $15.71 billion USD. However, New Delhi is in a good position to benefit from the recent U.S.-China trade spat. In the event it can woo U.S. and Japanese manufacturers to India from China, the trade equation between India and Japan could also change.
Second, defense deals do not seem to have worked out between the two countries, as seen in the case of the US-2i amphibious aircraft deal. These have actually moved on to the private sector.
Third, on the issue of building of infrastructure, while the two countries are actively collaborating in various areas, they must be prepared for the long haul. And, of course, there will be times when the two countries may not have exactly the same approach.
Modi and Abe have already developed a good working relationship, and it is time for the bilateral relations to be taken to the next level. It is a good time for the two leaders to make some hard decisions, since as of now they both enjoy the cushion of huge domestic political capital.
Author: Dr. Rupakjyoti Borah
(Dr. Rupakjyoti Borah is with the Institute of South Asian Studies at the National University of Singapore. The views expressed here are personal. E-mail: rupakj@gmail.com. Twitter: @rupakj.)