Welcome to Quarantine Country! Strict Safety Measures Aren't Unique to Japan
We look at Japan's rules and how these compare with how other countries are managing border control and arriving travelers while fighting the pandemic.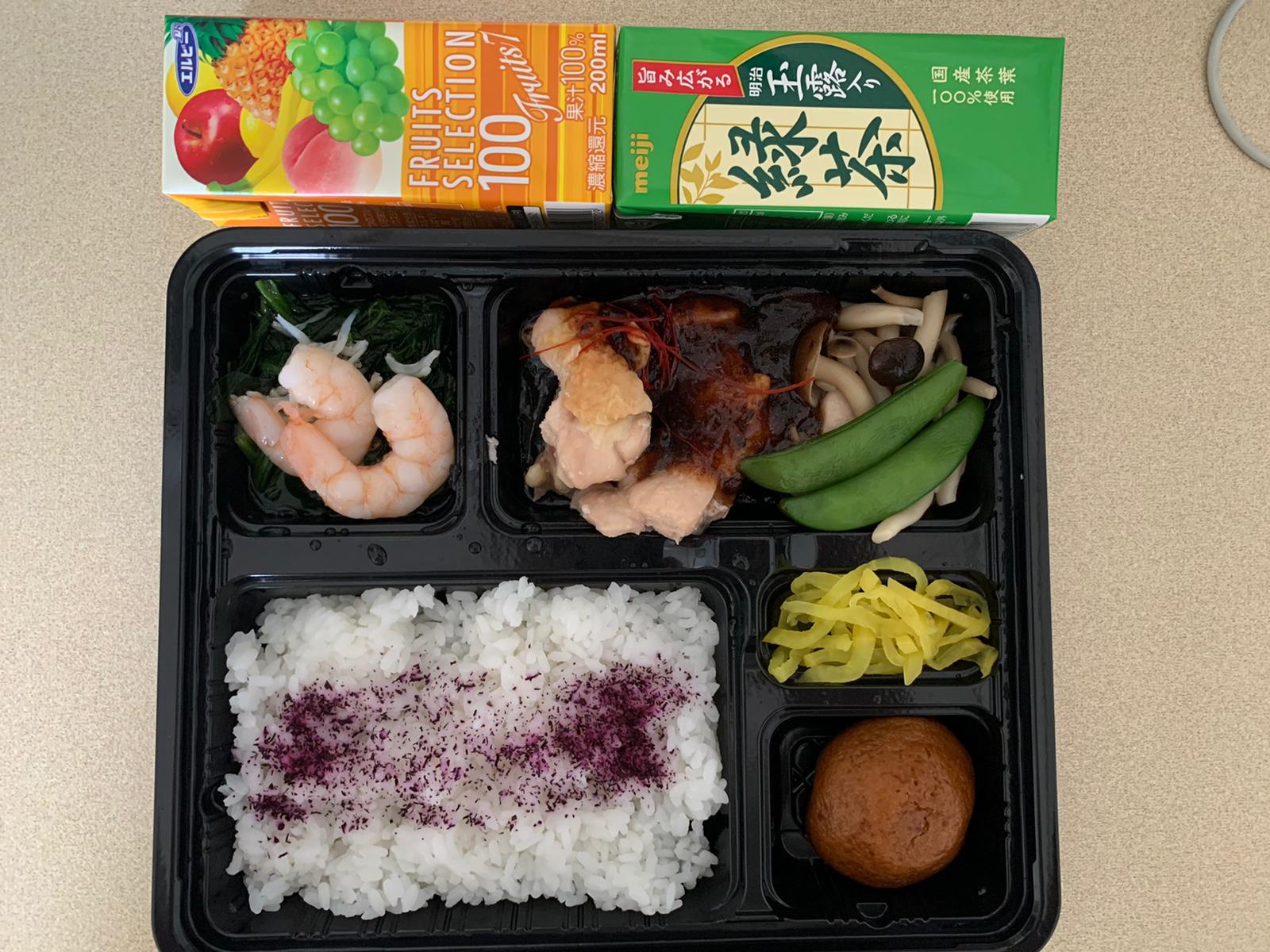 ~~
~
Travelers have discovered a new country: quarantine country. It's the strange place where you have arrived at your destination without really being there.
As thousands of people in Japan around the world are forced to quarantine or self-isolate on arrival, there is a whole lot to learn and to navigate.
How do you heat up a bento box lunch with a hair dryer? How do you make space for some exercise in a hotel room the size of two single beds?
Travelers coming to Japan face lots of paperwork, changing rules, and self-isolation. Japan shortened its required self-isolation time for arrivals — as of writing, consisting of only existing residents and nationals — from 14 to 10 days beginning January 17. The new rule applies to countries where the highly contagious Omicron variant of the coronavirus is dominant which, by now, seems to be everywhere.
The rationale behind the change is the shorter infection period of the Omicron variant. Researchers from the National Institute of Infectious Diseases (NIID) in Japan have analyzed data from several people infected with Omicron who were asked to stay in a hospital after arriving in Japan.
Their findings suggest that vaccinated Omicron cases are unlikely to shed infectious virus 10 days after diagnosis or the onset of symptoms. Data for the Delta variant suggest that infected individuals can shed the virus a day longer — for 11 days.
Japan's Managed Hotel Quarantine
While shortening the self isolation period is a welcome change for many, most people entering Japan will have to spend 3, 6, or 10 days in managed quarantine, most likely in a business hotel somewhere near the airport, or at least the same region of Japan, with three meals provided per day.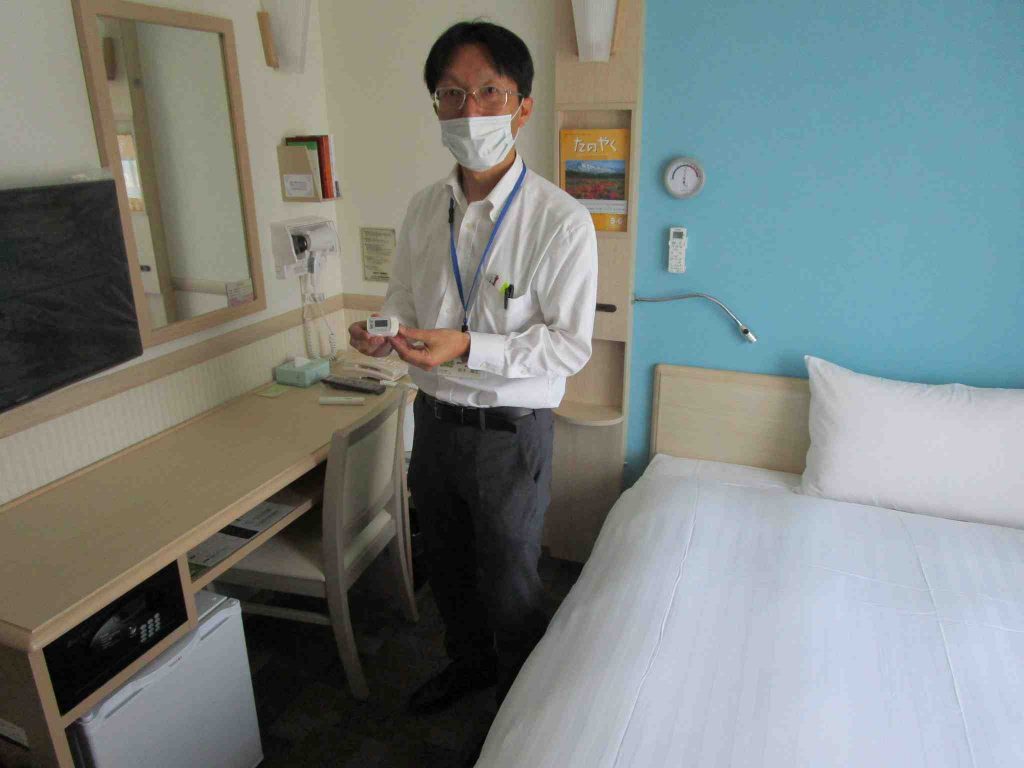 Unlike in many other countries, the service for lodging, food, testing, and transport is completely free of charge. After a PCR test on the last day of the monitored hotel stay, people can make their way home or to a hotel of their own choice and spend the remainder of the 10 days in self-isolation.
At present, there are over 50 countries on the three-day hotel stay list, according to the Ministry of Foreign Affairs website.
Quarantines in Other Countries
While many countries around the world have quarantine rules in place for inbound travelers, regulations evolve constantly. They can even vary substantially inside a specific country.
Here is a look at how other countries handle quarantine.
Pay for Your Own Tests in Great Britain
The United Kingdom makes a clear distinction between vaccinated and unvaccinated arrivals.
It asks fully vaccinated travelers to book and pay for a PCR test on Day 2 after their arrival on the island and fill out a form to specify their location during their stay.
However, non-vaccinated passengers face a 10-day self-quarantine and will have to arrive with a negative PCR test already. They also need to book beforehand a PCR test for Day 2 and Day 8 after arrival.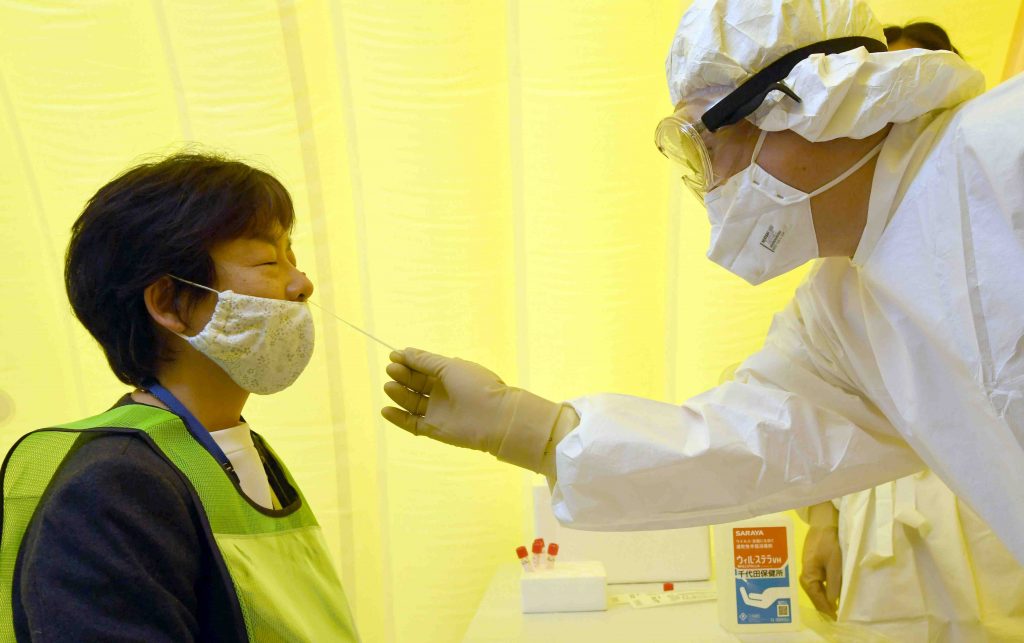 Quarantine Lottery in New Zealand
New Zealand presently demands a full 10-day government-managed quarantine for all arrivals, whether they are vaccinated or not.
Travelers are transported by bus under military escort from the airport to a quarantine hotel fenced off with barbed wire.
As all tourist or short-term visas have been suspended, only residents and citizens are allowed to enter New Zealand. In addition, all non-citizens need to be double-jabbed.
According to the government website, over 180,000 people have gone through the process of managed quarantine. Potential arrivals need to book their spot in advance before even booking a flight. However, with only 4,000 spots available in the whole country, demand by far outstrips supply.
As of September 2021, more than 232,000 people failed to regain entry as they could not secure a room at a designated quarantine facility. The opposition party has called it a Hunger Games-style lottery.
The quarantine stay is also not free of charge. Should you want to leave New Zealand before 90 days have passed since you entered, you will be asked to pay $1,610 NZD (about $1,100 USD) towards costs of lodging, food, and testing. You get a PCR test on Day 0 and Day 8 or 9.
As New Zealanders overseas struggle to get home, New Zealand's navy conducted an unusual rescue mission in November 2021, when it picked up two people from Singapore who had been stuck there for 18 months. With a health condition that prevented them from flying and as they were running out of money, the couple received a special exemption to travel on board the HMNZS Canterbury, an amphibious and military sealift vessel, which was being refurbished in Singapore at the time. Apparently, there was no need to quarantine on arrival, as the sea journey took 19 days.
Thousands of Australian Stranded Overseas
Australia operates a similar system as New Zealand. At the start of the pandemic in March 2020, it had effectively closed its borders.
To fly internationally, Australian citizens required an exemption to the travel ban to leave the country. Until recently it demanded 14 days in a managed quarantine hotel at the costs of $2,500 to $3,000 AUD borne by the traveler.
On top of the costs, places were few. In September 2021, more than 45,000 Australians were still stranded overseas and needed government help to return home.
Since then, some Australian states have eased their rules to allow returnees to quarantine at home.
The Australian Capital Territory and New South Wales allow fully vaccinated returning overseas travelers to leave quarantine after a negative test result within 24 hours of arriving. There is, however, an added obligation to test negative again on Day 6.
Returnees are strongly encouraged to limit their movement in the community for a week after arrival. They are banned from visiting hospitals or care homes during that time period.
Unvaccinated travelers still need to complete a mandatory 14-day quarantine period at a government quarantine facility at their own expense.
In Taiwan, Isolate in Your Own Place
The island state only allows residents and nationals to enter the country. If you cannot isolate in your own place for 14 days, or if you stay with friends or family members, you will need to quarantine in a hotel at your own expense.
Stay at Home for a Week in India
India has made a week-long home quarantine and a PCR test on Day 9 after touchdown compulsory for all international travelers. As the country deals with an increasing number of Omicron cases, the rule applies irrespective of the travelers' countries of origin.
Passengers coming from high-risk countries ー like most nations in Europe ー will have to take a self-paid PCR test on arrival and await the result at the airport. Authorities also conduct random free-of-cost testing of passengers at airports.
There was high drama in the Northern Indian city of Amritsar when, in early January 2022, more than 298 passengers on two flights from Italy tested positive. While around a dozen passengers who tested positive managed to escape from the government quarantine facility, others demanded to be retested. Their later test turned up a negative result. In the end, officials blamed the test laboratory for producing inaccurate results.
Fully Vaccinated to Enter the Philippines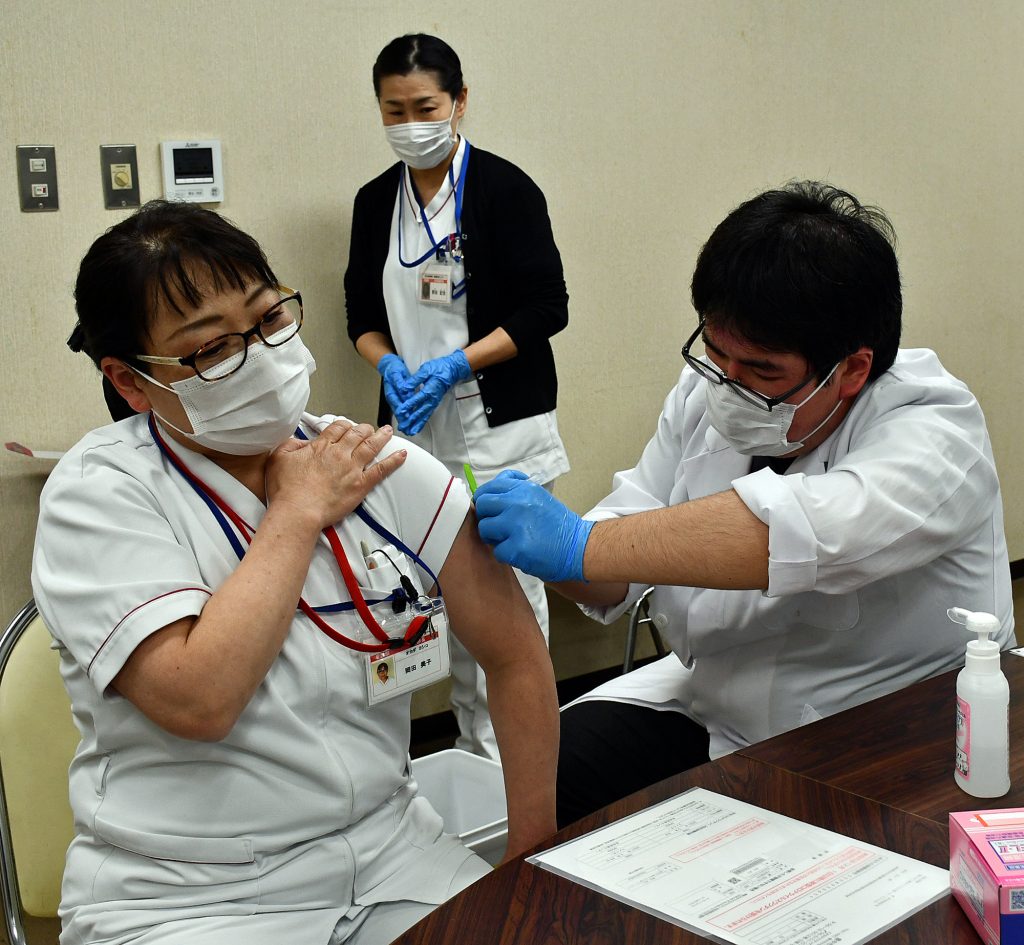 Arriving in the Philippines, international passengers are faced with complex rules, depending on their vaccination status and country of departure.
A PCR test 48 hours before their departure for the Philippines is mandatory. Even fully vaccinated arrivals from high-risk countries face a seven-day stay in a managed quarantine facility, followed by seven days of home quarantine.
The protocol mostly applies to Filipino nationals, as borders to foreigners with tourist visas are still closed. The few foreigners who are allowed to enter the country under special circumstances must be fully-vaccinated.
As all expenses are on the passengers, some airlines offer quarantine packages that include airfare, quarantine hotel charges, transfer, and PCR testing costs.
Thailand to Restart Test and Go
Desperate to rescue its billion-dollar tourist industry, Thailand will again start to let in fully vaccinated tourists in February 2022, only demanding a PCR test on arrival and a one-day wait at a hotel for the result.
The Test and Go program started in November 2021, but was suspended after the arrival of the Omicron variant. At present, vaccinated travelers still have the option to fly to Phuket and stay in a hotel for seven days before being allowed to travel to other parts of Thailand — the so-called Phuket sandbox option.
However, travelers need to get permission to enter Thailand, have a PCR test before departure, and show proof of travel health insurance that covers COVID-19 infections. Quarantine costs are paid by the traveler.
Singapore's Safe Travel Lanes
To ease travel, the city-state has established "Safe Travel Lanes". Fully vaccinated travelers (including short-term visitors) can now enter Singapore without quarantine under the Vaccinated Travel Land scheme.
However, only a handful of countries are part of the scheme. And, after Omicron, the number of arrivals has been drastically reduced.
Travelers from those places must apply online before flying to Singapore and show proof of a negative PCR test taken within 48 hours of the scheduled flight. They will have to take another one upon arriving at Changi Airport. On Day 3 and Day 7 of their stay, they will need to test again at a designated clinic in Singapore.
Travelers from all other countries are still served a stay-home notice and need to spend up to 10 days in quarantine or at a designated hotel at their own cost. All travelers will also have to prove they have travel insurance that can cover at least $30,000 USD in expenses if necessary.
South Korea Quarantines All Travelers
There is a mandatory 10-day quarantine upon entry for most travelers to South Korea, regardless of their nationality or vaccination status.
South Korean citizens and long-term foreign residents are able to quarantine at their own residence. Short-term foreign residents must quarantine at a government-managed quarantine facility at their own cost at ₩1,500,000 KRW per person (approximately $1,300 USD).
Hong Kong's Long 21 Days
Hong Kong has some of the most stringent coronavirus entry requirements globally. It demands a full 21 days of quarantine in approved facilities for even fully vaccinated arrivals coming from high-risk countries.
Facilities can range from simple accommodations to five-star hotels. Tests will be conducted on Day 11 and Day 21. All costs are borne by the traveler. A room with a window that opens will cost more.
More camp than hotel, Hong Kong's Penny Bay makeshift quarantine facility has been the focus of complaints, with reports of electricity and cellphone reception blackouts and no food for an entire day. Situated near Hong Kong Disneyland on the outlying island of Lantau, it was used to quarantine local and foreign aircrew, along with infected Hong Kong residents. Recently, though, it has also been used to confine overseas arrivals.
Hundreds of pilots and other Cathay Pacific staff have quit their jobs because they had to stay in a seemingly perpetual quarantine for weeks at Penny Bay, only getting out between flights.
China Wants 3 Pre-flight Tests
Similar to Hong Kong, China has among the strictest rules in place for inbound travelers.
The country where the virus originated closed its borders to nearly all arrivals in March 2020, when the pandemic started spreading throughout Europe.
At present, only a few international flights are landing in China. Arrivals are subject to quarantine for a minimum of 14 days. They must take at least three PCR tests in the week before even boarding a flight to China, in addition to filling out health questionnaires.
After arrival in China, rules vary across the country. Beijing asks for 14 days quarantine in a designated hotel, then seven days in a hotel or at home, depending on the circumstances. These are followed by seven days of health monitoring.
During that period, several PCR tests are mandatory. Hotel rooms are arranged automatically by the Chinese authorities based on flight passenger lists, and need to be self-funded by the travelers.


Let us know in the comments section if we missed a country in your near-term travel plans.


RELATED: Even in a Bubble, Beijing Winter Olympics is Threatened by Omicron


Author: Agnes Tandler
Since the start of the pandemic in 2020, Agnes Tandler has been based in Japan, where her reporting covers COVID-19 for a daily healthcare newsletter in Germany.