Welcome to Tokyo, Herr Scholz: Germany's Chancellor Picks Japan for his First Official Asia Visit
Whereas his predecessor visited China 12 times, Olaf Scholz says Germany and Japan share the same values and both abhor Russia's invasion of Ukraine.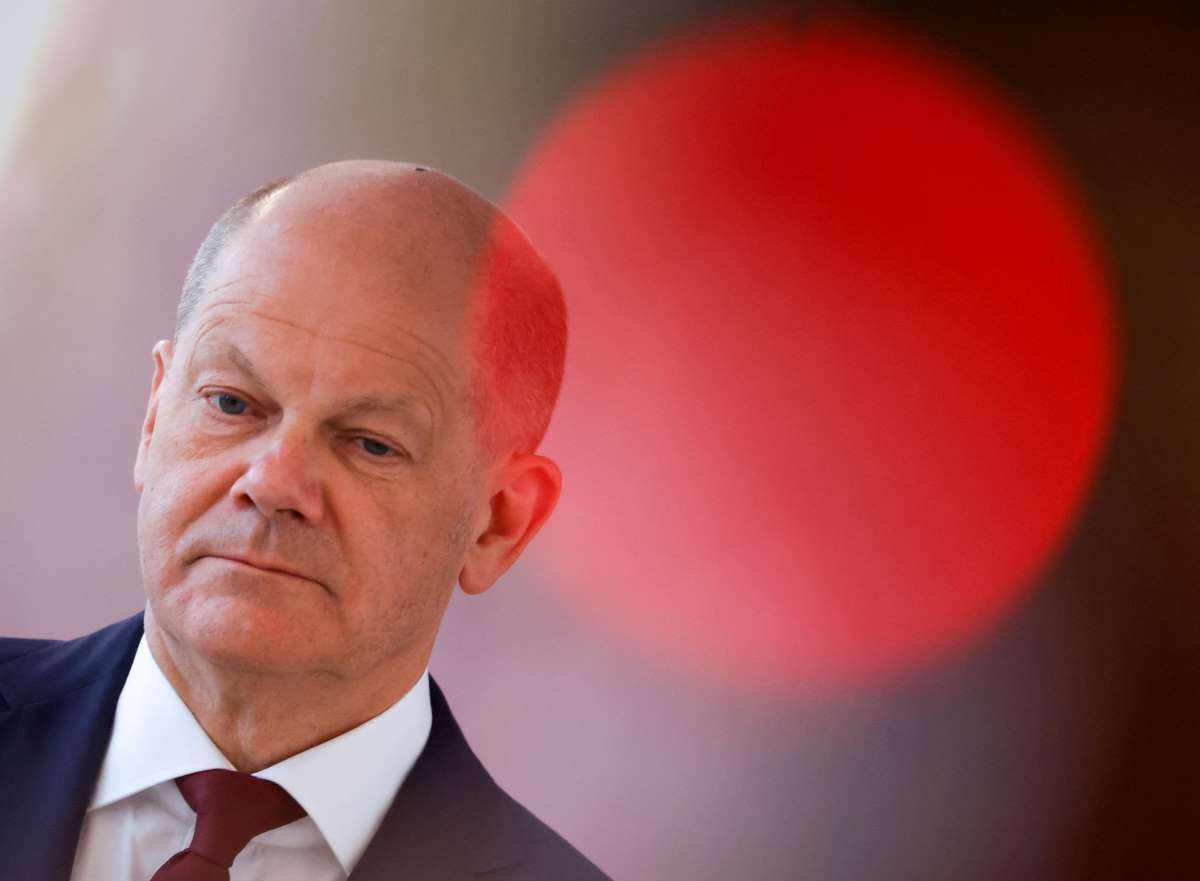 As the global order changes, Germany faces serious questions about its role in the world. Russia and China are the cause of much pain. Yet to decouple from them suddenly could trigger an economic catastrophe in Europe.
Russia is the most pressing problem. Germany is reliant upon Russian energy - especially gas - and therefore pays vast sums of money to the Kremin, even as Russian soldiers strike civilian targets in Ukraine, killing thousands of people.
Chancellor OIaf Scholz, who arrives in Tokyo the week of April 26 for a two day visit, has been forthright in his condemnation of the Russia invasion of Ukraine. Russian diplomats have been expelled from Berlin, and Germany has thrown its weight behind NATO's efforts to supply the Ukrainian army with defensive weapons.


Green Goals
However, Chancellor Scholtz recognizes that forcing a complete and immediate halt to imports of Russian gas would trigger a sharp recession, not just in Germany but across the EU. He therefore supports a gradual transition towards other forms of energy.
Japan has similar goals. Prime Minister Kishida is working on a clean energy strategy for the country, with the goal of creating a carbon-neutral society.
This is an expensive and time-consuming process which takes place under the shadow of a threat from Moscow. As part of his conflict with the West, Vladimir Putin could choose to shut off supplies of hydrocarbons at any time.
Japan imports only 4% of its oil and 9% of its natural gas from Russia. It is nowhere near as dependent on Moscow for energy as Germany, which, until the war, received 55% of its imported gas from Russia.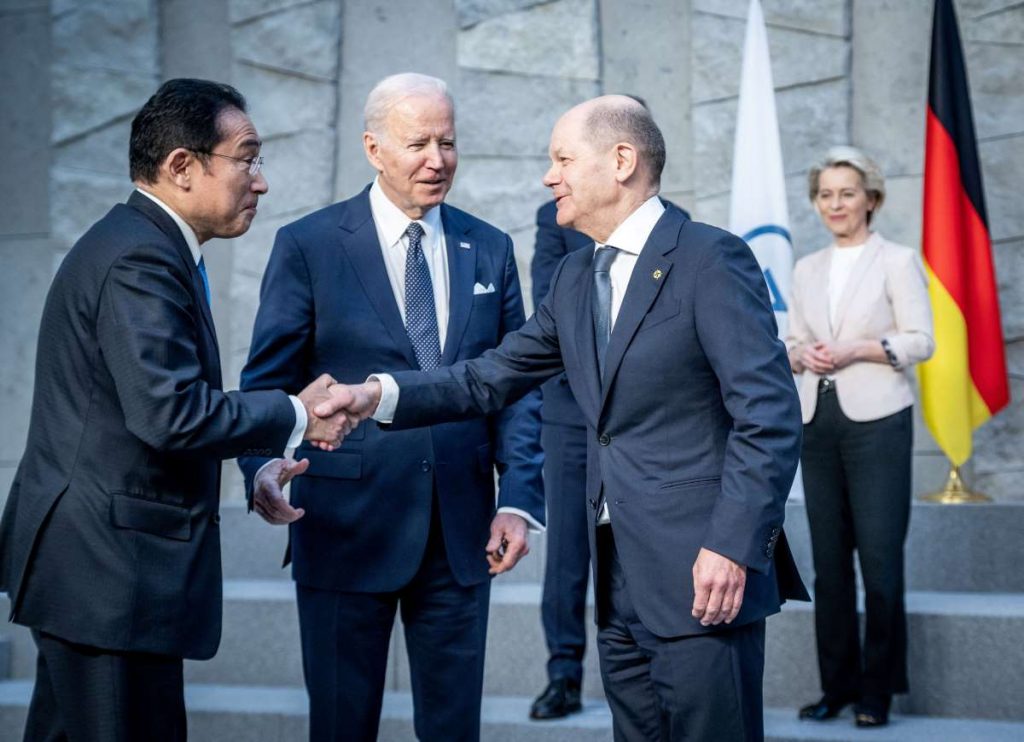 A New Outlook
Chancellor Scholz is the leader of the center-left Social Democratic Party, which governs in a coalition with the Greens and the Free Democrats.
His trip to Japan comes as the mighty German economy is looking increasingly vulnerable to external shocks. According to the Financial Times, Germany is "looking like the sick man of Europe''. Output shrank by 2.2% in the final quarter of last year, due to global supply-chain problems, rising commodity prices and weakness in its biggest trading partner, China.
The view on China among senior figures on Mr. Sholtz's team is distinctly different to that of the previous Chancellor Angela Merkel, who shied away from outright confrontation with Beijing.
This was partly due to business ties - one out of three German cars are sold in China. And in 2020, China was Germany's most important trading partner for the fifth consecutive year, with traded goods worth €213.2 billion ($243 billion USD), according to data from the German Federal Statistical Office.


Flawed Approach
During the Merkel era, there was hope that Chinese communism could be softened through Wandel durch Handel ("Change through Trade"). That was a flawed approach which overlooked the ideological gulf between China and the West, according to Bonnie S Glaser, Director of the Asia Program at the German Marshall Fund of the United States.
"There were growing worries about China's policies during COVID-19, when it supplied substandard testing kits and medical masks to many European countries, including Germany. There's also been growing concern about China's human rights policies in Xinjiang and Hong Kong and there was anger when China imposed sanctions on German parliamentarians and NGOs," says Ms. Glaser.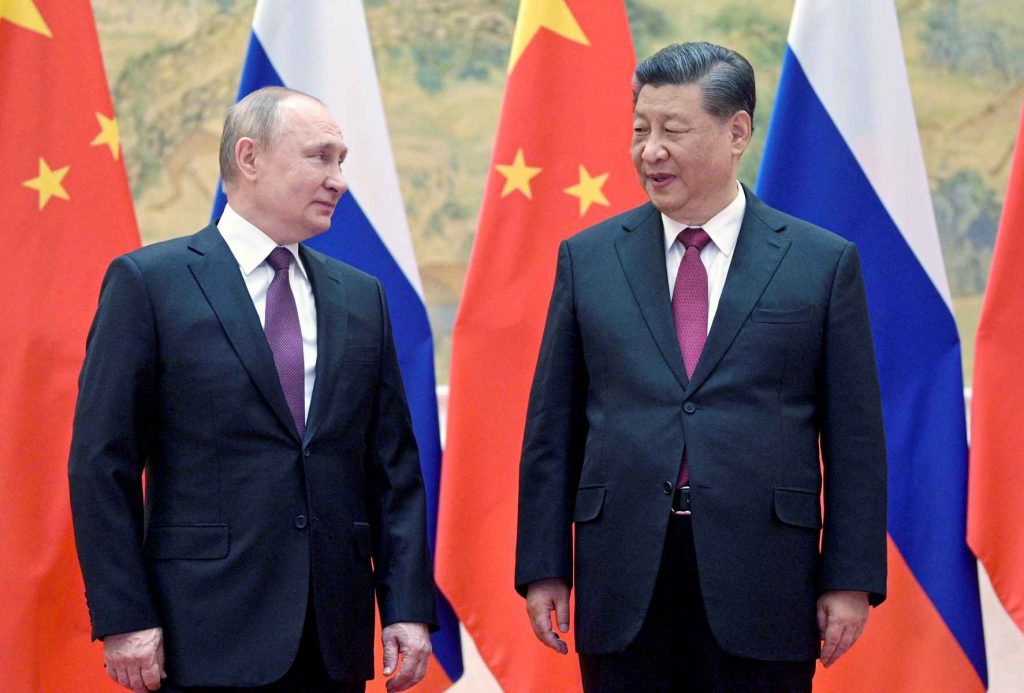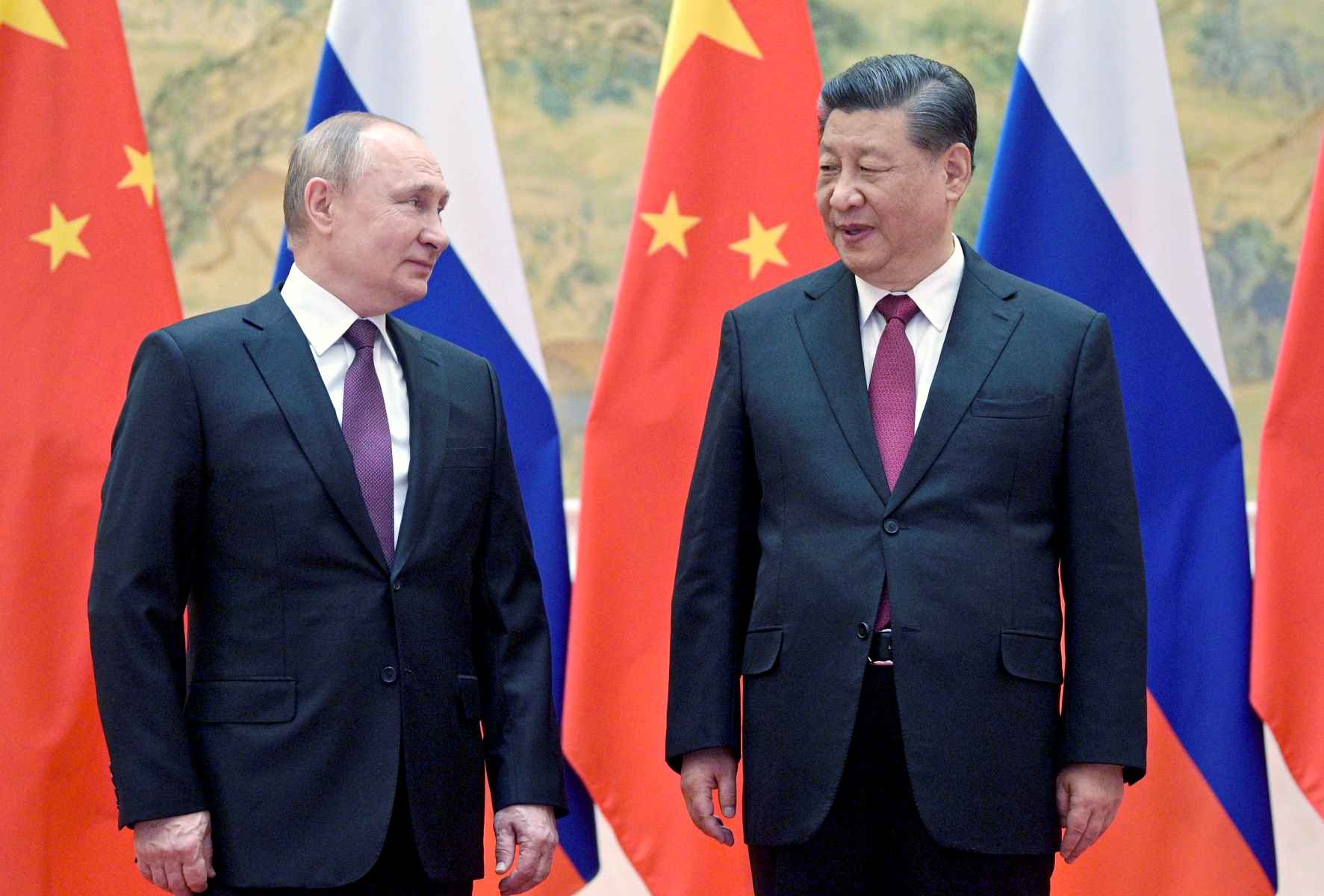 Moscow-Beijing Axis
Many Germans are also troubled by the so-called Moscow-Beijing axis - a prominent feature of international relations during the Ukraine war. Rather than condemning Russia for invading its neighbor and plunging Europe into crisis, China's leaders have consistently called for Russia's security concerns to be taken into account.
"It's been a real wake up call for Germany and for other European countries that China has refused to even use the term invasion and is blaming NATO for the war. Chancellor Scholtz, along with other European leaders, has called on China to urge Russia to end the war but Beijing has not done so," says Ms. Glaser.
In her view, the Chinese are hoping to drive a wedge between the United States and Europe and regard NATO as a cold war relic, along with other US alliances in Asia. She therefore believes that "intense competition will continue for many years to come."


Dinner Party Charm
Japanese officials intend to lay on the charm during Mr. Sholtz's official visit to Tokyo, which includes a grand banquet on Thursday evening. Germany now holds the rotating chair of the Group of Seven major developed countries, while Japan will take over the chairmanship in 2023.
Germany's Foreign Minister Annalena Baerbock clearly recognizes Japan's value during a time of crisis. She summoned Mr. Kishida to an emergency meeting in Brussels last month to discuss Ukraine. Ms Baerbock represents the Greens, a political party which is often openly critical of China, both on its environmental policy and on human rights.
Professor Hanns Maull from the Mercator Institute for China Studies in Berlin says: "Germany has begun to recognize that in this new geopolitical environment, developments in European security and those in the Indo-Pacific are intrinsically linked."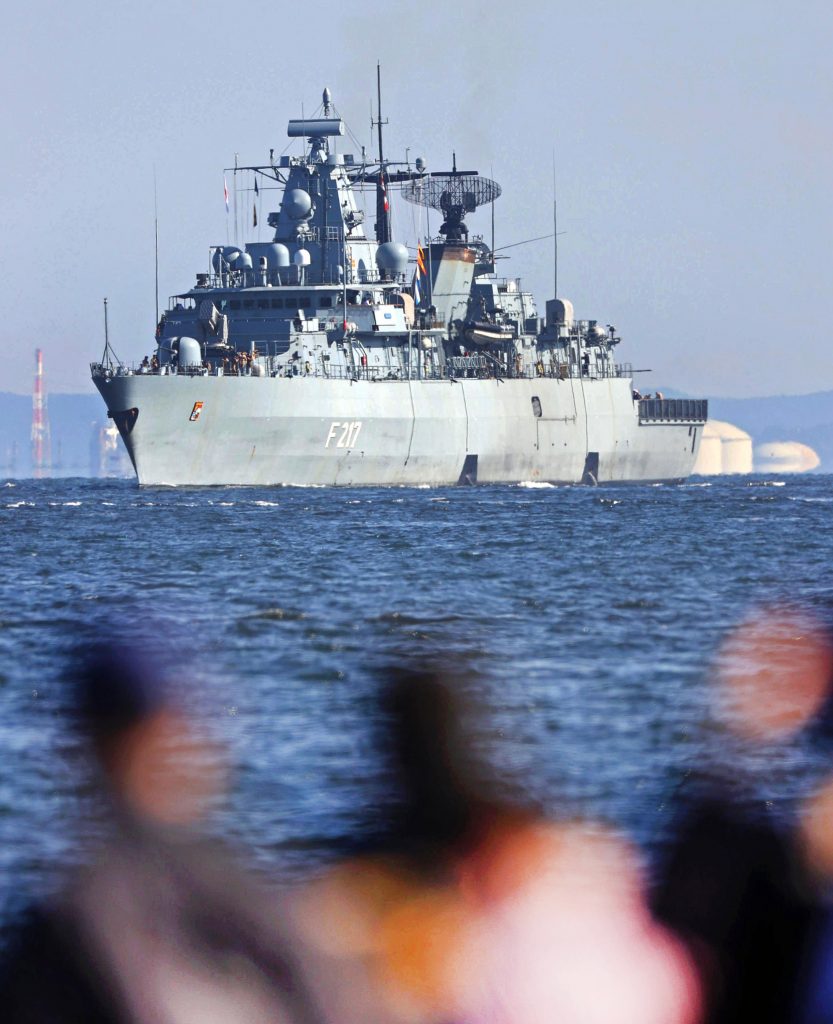 Gunboat Diplomacy
He notes that in 2021 Germany sent a navy destroyer called the Bayern to Asia. Japan welcomed the deployment, saying it helped to bolster support for its vision of a free and open Indo-Pacific.
RELATED: Germany and Japan are Rewriting History with Joint Naval Exercises in the Seas of Asia
"Germany will seek to deepen its relations with partners in the region and Japan is certainly one, if not the most important of these for Berlin," says Professor Maull.
More trade with Germany would be welcomed by Japanese exporters, especially as the weak yen boosts their overseas profits when money is repatriated from Europe. However, with soaring crude oil and commodity prices, the Japanese economy remains in the doldrums in the wake of the pandemic and a fall in tourism.
Mr. Kishida and Mr. Scholz will be able to continue their dialogue when Germany hosts a G7 summit at Schloss Elmau, a castle resort in the Bavarian Alps, from June 26 to 28.
US President Joe Biden will also attend that meeting, following his planned trip to South Korea and Japan in May.
China's leader Xi Jinping will be absent from all the summits, however. He has not left China since the start of the pandemic. Mr. Sholtz has no plans to pay him a call.
RELATED: EDITORIAL | Japan-Germany '2 Plus 2' Seeks Rule of Law, Free and Open Indo-Pacific
Author: Duncan Bartlett
Duncan Bartlett is a regular contributor to JAPAN Forward. You can read his other articles and essays here.