What Today's Youth Can Learn From the Great Russian Writer Leo Tolstoy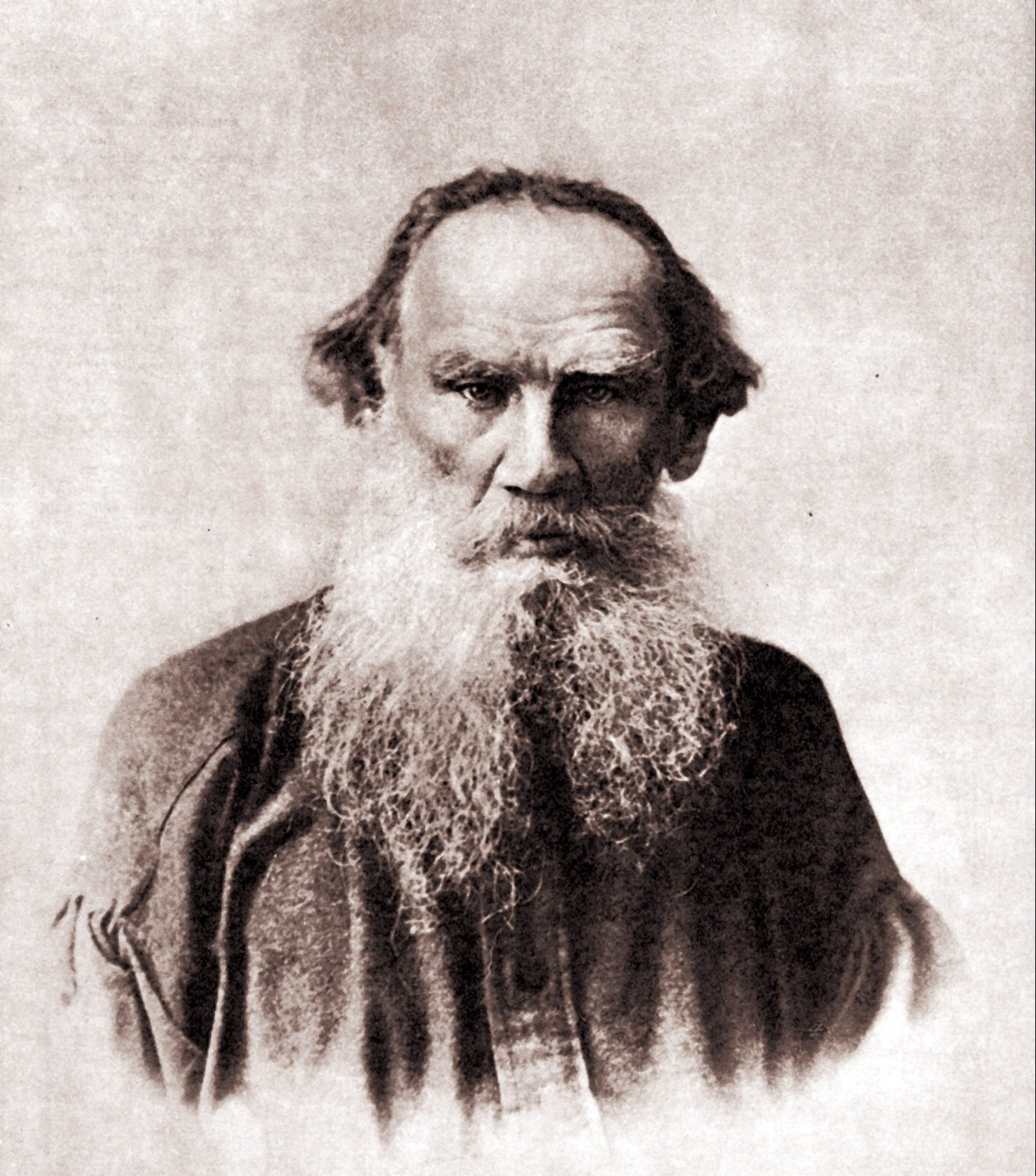 2018, marks the 190th anniversary of the birth of Russian writer Lev Nikolayevich Tolstoy—Leo Tolstoy to the English world—considered one of greatest authors of all time.
Reflecting on the life of Tolstoy, a man of great wealth who gave it all away for the welfare of others, and who dedicated his life to the search for human happiness, I keep asking myself whether people today are happy.
I live in Singapore, where many rich Japanese people have chosen to live. Yet I am told that these people, despite being very wealthy, go through each day full of distress. Does money bring people true happiness? My thoughts turn once again to what Tolstoy tried to tell us.
Leo Tolstoy was born on August 28, 1828, at Yasnaya Polyana, in the Toura district, about 200 kilometers south of Moscow. The third son of a landowning aristocrat, he inherited an estate consisting of a huge manor house and property with nearly 500 serfs.
As a youth, Tolstoy questioned the system of serfdom and gave serious thought to freeing his serfs. Resurrection, probably his best-known novel after War and Peace and Anna Karenina, depicts in detail the misery and utter destitution of people's lives under serfdom.
When he was 29, Tolstoy finally freed his serfs, and almost immediately began work to organize a farmers' cooperative, giving instructions on how to manage the system. At the same time, he became very involved in helping educate farm children.
After getting married, Tolstoy published several long novels. He also wrote books for children, such as one entitled Azbuka, the Russian version of ABC. In 1874, the Education Ministry designated Azbuka for use in primary schools throughout Russia.
Tolstoy's life was dedicated to working for people's welfare. Except for Resurrection, he relinquished the copyrights for all his publications. When Resurrection was published in 1900, he decided to donate its copyright income to help the members of the Doukhobor Christian sect, who were suffering from harsh government oppression.
The Doukhobor movement, in opposition to the ritualistic Russian Orthodox Church, began in the Ukraine in the late 18th century. They were strictly puritanical and banned the taking of any form of life. Tolstoy shared many of their beliefs. In the late 19th century, the Doukhobors mounted a serious challenge to the state, rejecting the Czar and the Church. Despite the state's clampdown on the sect, they steadfastly held to a policy of non-violent opposition, which won wide public support. The government was at a loss as to what to do. Since the movement wasn't a criminal one, further oppression meant international isolation for the Russian state. The government finally decided to allow the Doukhobors to emigrate to Canada.
Tolstoy called the Doukhobors "heroes of an anti-war battlefield." He reversed his decision to relinquish his copyrights and decided to sell the rights to Resurrection and Father Sergius to French, British, and German publishers. Tolstoy's eldest son, Sergei, conducted these negotiations. The more than 100 million yen he obtained was spent on sending 6,500 Doukhobors to Canada. The Doukhobors developed and still maintain prosperous farming communities in the central and western Canadian provinces of Saskatchewan, Alberta, and British Colombia.
Tolstoy's thoughts have also left a solid legacy in Japan. There is a statue of him in front of the auditorium of Showa Women's University, founded by Japanese poet Hitomi Enkichi (1883-1974). Enkichi's wife, Midori, had wanted the new school to be "a university of love as Tolstoy might have founded." Japanese religious leader Tenko Nishida (1872-1968) founded an organization of ascetic practice and social service based on Tolstoy's principles. He called it Ittoen and located it in the Yamashina area of Kyoto.
In keeping with her father's wishes, Tolstoy's youngest daughter, Alexandra, worked for the welfare of local farmers. She built a school and a clinic on the Yasnaya Polyana estate. However, after the Russian Revolution in 1917, all the family's assets were confiscated. Alexandra fled to Japan, where she received support from Japanese literary and academic circles. She stayed in Japan for 18 months. Refusing to return to the communist Soviet Union, she defected to the United States, and established the Tolstoy Foundation near New York City with the help of composer Sergei Rachmaninoff. The farming community she founded later became a major base for Russian refugees fleeing the communist Soviet Union.
Tolstoy's direct descendants now number more than 400. Most of them are engaged in some form of cultural activity. Bearing the Tolstoy family name, they continue to share the message of Tolstoy's humanism and enlightenment. His great-great-granddaughter, Fyokla Tolstaya, is managing a project to compile a 90-volume collection of Tolstoy's complete works, including his letters and diary. She said, "Thanks to contemporary technology, it is possible to collect his total works in a digital version, thus enabling anyone to read his works freely, in keeping with Tolstoy's wishes."
To Tolstoy and his family, "to live" means one's life is made real by sharing it with others—by giving and receiving—and by knowing that this is enough.
Singapore is a small island nation where there is no inheritance tax or capital gains tax. The maximum income tax rate is 20%—half of that of Japan. Many rich Japanese have moved here in recent years, mainly to avoid inheritance tax. Singapore has become a tax haven for wealthy Japanese, but many of them find life here boring, with nothing to do. The resulting frustration, along with not being able to blend into local society, can lead to family breakdown. When the intended recipient of the inheritance breaks away from the family and returns to Japan, the merit of a tax-free inheritance is gone. Coupled with failing health, several of such rich families have reportedly ended up returning to Japan.
What is your choice, receiving from your parents a huge inheritance by evading tax, or receiving a rich spiritual asset that will be the basis for achieving the goal of improving people's lives, no matter where they live? Which asset do you want to leave to your children?
In this year of Tolstoy's 190th birthday, I'd like to ask young people all over the world this question.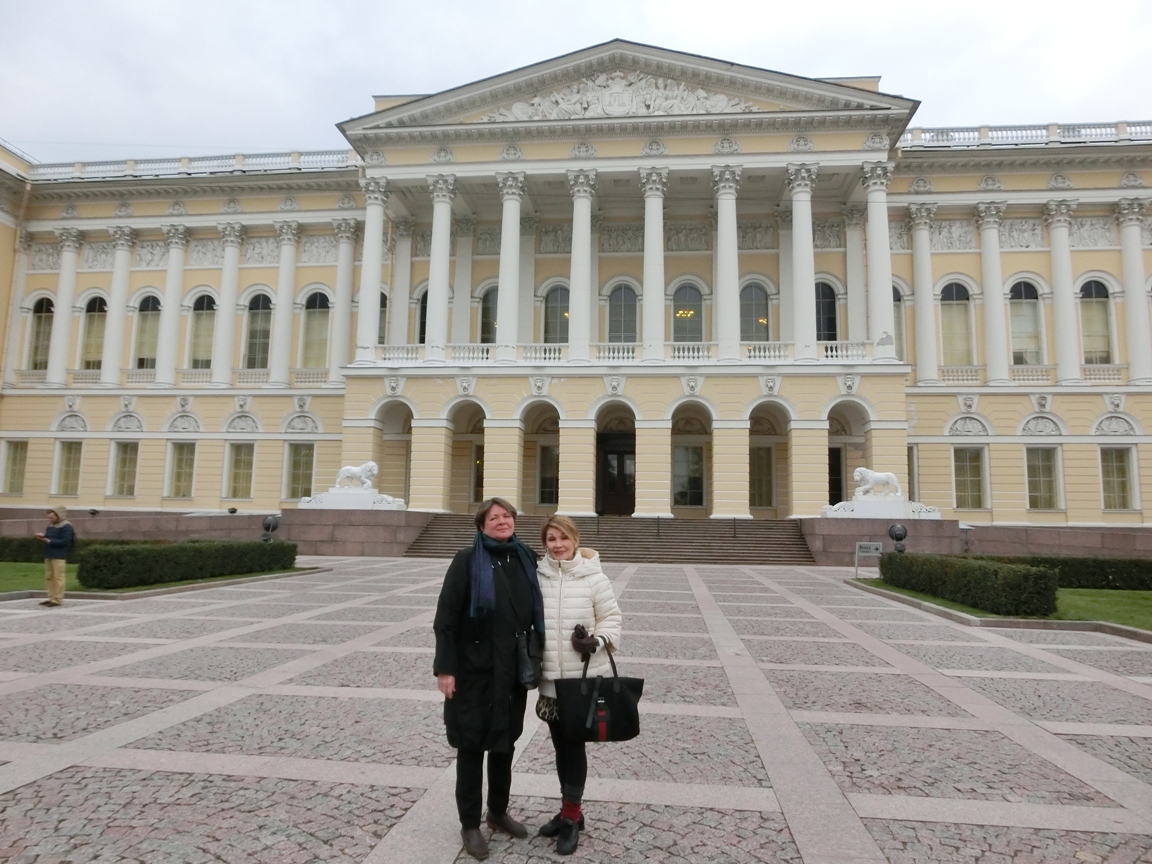 Fumiko Davis on the right with Natasha Tolstaya
Author: Fumiko Davis
Fumiko Davis is a Japanese writer who specializes in translating Russian literature. She and her husband, whom she met in Moscow, also have two children. Her published works include 『トルストイ家の箱舟』(The Tolstoy Family's Ark), 『ぽけぽむし』 (Blurred Steam), 『お伽の国-日本: 海を渡ったトルストイの娘』(Fairyland Japan: Tolstoy's Daughter who Crossed the Sea), 『愛あるところ神あり』(Where Love is, God is), 『アズブカ』(Azbuka), and others.
(Click here to read the original article in Japanese.)