When Naomi Osaka Told Serena Williams, 'I Love You'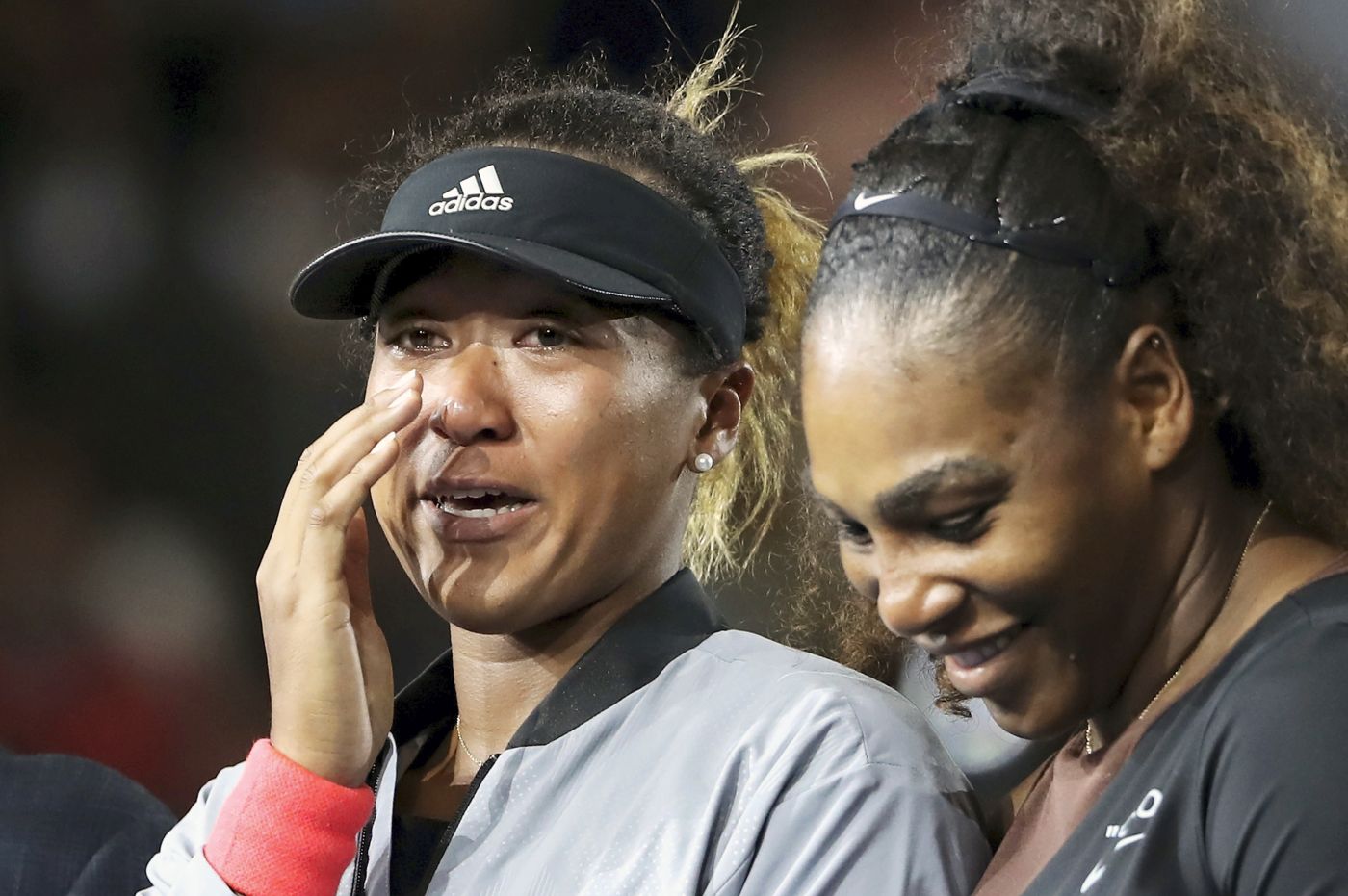 By Ikuro Beppu
How exactly did Naomi Osaka feel right after winning the U.S. Open Grand Slam tennis championship by defeating Serena Williams?
"I felt a little bit sad," she said right after the game.
Undoubtedly, Osaka's feelings were not in response to a rain of boos and jeers from the crowd at Flushing Meadows, New York, on September 8.
Instead, it was because her triumph meant, of course, the humiliation of defeat for Williams, who had been Osaka's sports idol for her whole life.
Cinderella Story
Naomi's father, a Haitian-American, became motivated to nurture Naomi and her older sister as tennis players after watching the Williams sisters win the 1999 French Open doubles championship.
Her father began instructing Naomi and her sister in tennis when Naomi was three years old, after the entire family moved to New York from the city of Osaka.
Just as Serena grew up emulating her sister Venus as a rival, Naomi's skills developed out of her ardent desire to get the better of her elder sister, Mari. It was only natural that Serena became her icon. When she was in third grade at elementary school, Naomi even wrote a school paper about Serena, saying, "I want to be like her."
Upon winning the U.S. Open semi-finals to reach her first ever Grand Slam final, Naomi was asked in the post-match on-court interview if she had any message for her upcoming opponent.
She said in reply, "I love you [Serena]," causing the interviewer to break into laughter. What Naomi articulated was far cry from the words expected of a player about the opponent on a climactic fight.
She added, however, "When I step onto the court, I feel like a different person. I am not a Serena fan." Proving it true, the next day Naomi overwhelmed Serena by performing in style.
When Serena hugged her at the net, though, in tears Naomi exclaimed, "I felt like a little kid again."
Naomi spoke directly to Serena at the awards ceremony when she was receiving the trophy: "It was always my dream to play you, Serena, in the U.S. Open final. So, I am really glad that I was able to do that, and I'm really grateful I was able to play with you. Thank you."
Serena, for her part, said in response, "She deserves credit. She deserved to win."
This writer, confronted by Naomi's masterly performance and impressively Cinderella-like story while watching it all on TV, couldn't help recalling a much earlier story of two pro boxers.
Irreplaceable Hero
Former heavyweight world champion Larry Holmes long played as a sparring partner for such boxers as Muhammad Ali and Joe Frazier. In 1974, Holmes was one of the persons accompanying Ali when he regained the world's championship in one of the 20th century's biggest heavyweight title fight upsets by knocking out George Foreman in Kinshasa, the capital of the Republic of Zaire, today's Republic of Congo, in what is known as "Kinshasa miracle."
Later, in 1978, Holmes himself won the heavyweight championship by beating Ken Norton, who had bested Ali by breaking his jaw. Two years later in 1980, though, it was Ali who challenged the championship of Holmes.
While Ali was shouting his routinely abusive language against his opponent like a rapid-fire gun at the weight-in the day before the fight, Holmes displayed reticence. He only said, "I feel our bout tomorrow will most likely mark the saddest day for me."
Holmes employed the word "saddest" to suggest the following day would bring the time when the idol of his life would get knocked down.
Holmes stayed one-sidedly on the offensive in the match, defending his championship with an 11th-round technical knockout. Following the fight, in which Holmes was in tears as he continued delivering punches, he called on Ali in his waiting room.
Holmes reportedly said to Ali, "I love you…. I didn't want to hurt you." Ali, lying down immobile and unable to stand up, laughed softly and asked, "Then why did you?"
In his later years, Ali was afflicted with Parkinson's disease. When invited to appear in public such as on TV, he would be silent, only smiling. Holmes would appear with Ali on those occasions, playing a significant role by explaining eloquently what a great boxer Ali was.
Those might have been their happiest days as they could quietly spend time together without having to fight each other.
The words of "I love you" articulated by Osaka and Holmes were different in fields of competition, age and gender, but the sentiment is the same — conveying respect, yearning, and nostalgia.
Taking down an irreplaceable hero by your own power evokes decidedly mixed emotions. It is the intersection of those emotions that distinguishes winners and losers, arousing excitement on the part of crowd. The spectators, indeed, are cruel.
Click here to read the story in Japanese.