Why Bhutan is a Partner of Choice for Both India and Japan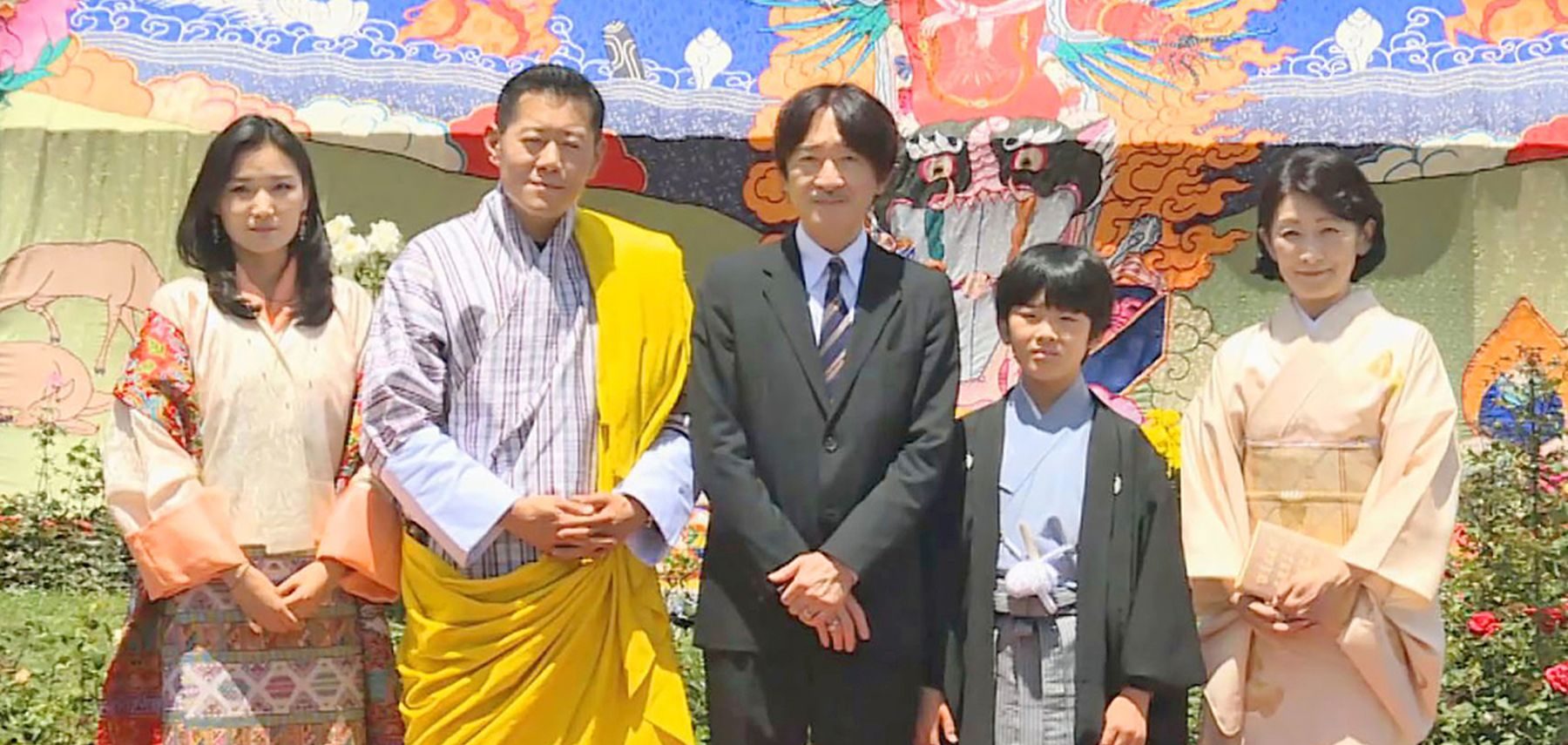 The recent visit of Prime Minister Narendra Modi to Bhutan August 16-17 has underscored a new era in the ties between the two countries.
While diplomatic relations were established in 1968, the two countries' ties have been guided by the Treaty of Friendship and Cooperation signed way back in 1949, which was subsequently revised in February 2007.
There have been several pulls and pressures in the Indo-Bhutan relationship.
The first country which Modi visited during his earlier term as prime minister was Bhutan. However, the Doklam crisis of 2017, which erupted when Chinese troops started constructing a road in the Doklam region of Bhutan (and India objected) tested the strength of the ties between Bhutan and India. Luckily, a full-blown crisis was averted when Chinese troops withdrew to their original positions.
During his visit to Bhutan, Prime Minister Modi inaugurated the Mangdechhu project, with which the hydropower generating capacity in Bhutan has crossed 2000 MW. However, Bhutan's economic dependency on and huge trade deficit with India are major issues of concern within the country.
Meanwhile, China has been trying to get closer to Bhutan. While Beijing does not have formal diplomatic relations with Thimphu, it has been trying to make inroads into Bhutan for a long time now. Bhutan also has not joined the Beijing-backed Belt and Road Initiative (BRI), choosing the path of the likes of India, which has opted to stay out of the same.
When Prime Minister Modi reached out to the leaders of the SAARC (South Asian Association for Regional Cooperation) during his inauguration as the prime minister for his first term, Bhutan was among the countries present. Bhutan was also there this time, when Prime Minister Modi reached out to the BIMSTEC countries (Bay of Bengal Initiative for Multi-Sectoral Technical and Economic Cooperation), of which Bhutan is a member.
Japan's Growing Ties with Bhutan
Japan contributes to Bhutan's economic development in a big way. At the same time, in June 2018, Japanese Foreign Minister Taro Kono became the first Japanese Cabinet minister to visit Bhutan.
Besides, the Japanese imperial family has had close ties with the Bhutanese royal family. Crown Prince Akishino and Crown Princess Kiko visited Bhutan back in 1997, while Princess Mako visited the country in 2017. Recently, Crown Prince Akishino, Crown Princess Kiko, and their 12-year-old son, Prince Hisahito, visited Bhutan in mid-August 2019. From the Bhutanese side, in November 2011, King Jigme Khesar Namgyel Wangchuck and Queen Jetsun Pema Wangchuck visited Japan as state guests after the Great East Japan earthquake earlier that year.
For strategic reasons, Bhutan has been very important for India as it lies close to the Northeastern region of India. This was a major factor in the case of the strong stand taken by India during the Doklam crisis.
It has also been a buffer between India and China. And given China's growing aggressiveness, it will be an important bulwark for India. Bhutan has a huge hydropower potential and hence will be important for India's energy security as well.
The Bhutanese concept of "Gross National Happiness" — a phrase which was first coined by the 4th King of Bhutan, King Jigme Singye Wangchuck, in 1972, has caught the attention of people worldwide, including those in India and Japan. As Prime Minister Modi noted in his speech at the Royal University of Bhutan during the recent visit: "In any part of the world, if we ask the question what do you associate with Bhutan, the answer will be the concept of Gross National Happiness. I am not surprised. Bhutan has understood the essence of happiness."
These three countries — India, Japan, and Bhutan — have many things in common, including democracy, Buddhism, and friendly people-to-people ties. In addition, none of the three has joined the Beijing-led Belt and Road Initiative, which is a major point worth noting as many countries all over Asia and beyond have been very eager to join the BRI. This friendship between the three countries is something which needs to be nurtured.
In addition, Bhutan is a very important part of India's "Neighborhood First" policy and "Act-East Policy," and also for Japan's "Free and Open Indo-Pacific Vision." If either India or Japan ignores the huge potential of Bhutan, it will be only at their own peril.
Author: Dr Rupakjyoti Borah
Dr Rupakjyoti Borah is a research fellow at the Japan Forum for Strategic Studies in Tokyo, Japan. He has earlier been an assistant professor of International Relations in India and a visiting fellow at the Japan Institute of International Affairs. The views expressed are personal. E-mail: rupakj@gmail.com and Twitter @rupakj.