Why Japan, India Should Join Hands in Sri Lanka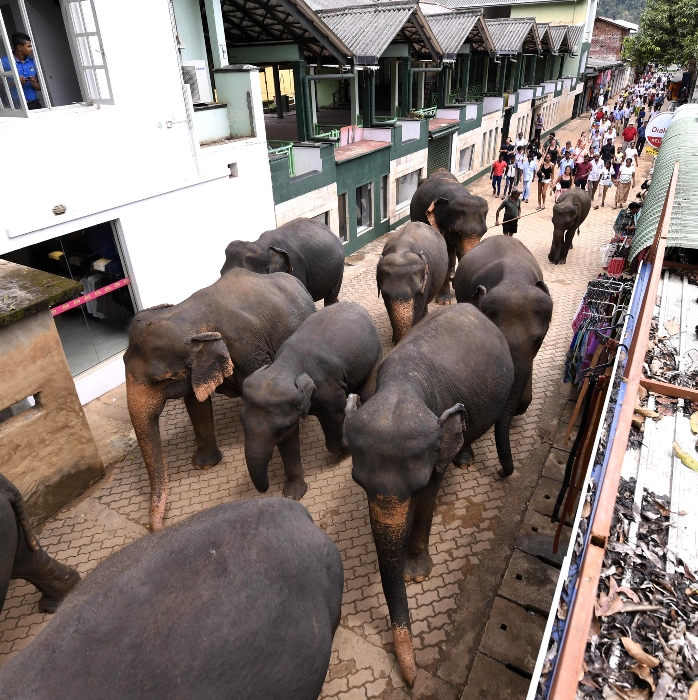 Elephant is the national treasure of Sri Lanka
Since eons ago, Sri Lanka's strategic location has elicited the interest of a range of colonial powers ranging from the Portuguese, the Dutch, and the English, who attempted to wrest control of the "teardrop island." After its independence from British Rule in 1948, it was plagued by civil strife from 1983 until 2009. Since then, Sri Lanka has enjoyed relative stability.
However, its strategic location has meant that various countries have been trying to raise their profile in the island nation. Of late, China has pumped in a huge deal of money into the island nation. Under the previous Rajapaksa regime, Beijing invested heavily in the infrastructure sector in Sri Lanka, especially in projects like the Hambantota port, the nearby Mattala Rajapaksa International Airport, and a brand new city which is coming up off the coast of Colombo on reclaimed land.
India's Role and Interest in Sri Lanka
While India has had historical ties with Sri Lanka, its involvement in the Sri Lankan civil war with the sending of peacekeepers led to a lot of heartburn on both sides. However, the bilateral relations recovered thereafter, though the Rajapaksa government showed a clear tilt towards Beijing. New Delhi has seen Beijing wading into its own backyard with the so-called "String of Pearls" strategy of helping build ports in India's immediate neighborhood. Things, however, fell back into place for New Delhi with Maithripala Sirisena being elected as president in January 2015.
India was initially offered the project to build a port at Hambantota by Sri Lanka, and when it dithered on the same, China moved in very fast. While New Delhi's concerns have been justified since Hambantota has suffered huge losses, on the flip side, it has meant that China has seized a strategic advantage in the island nation.
However, now New Delhi has realized that it was outwitted by Beijing in Sri Lanka and is rapidly making amends. It is also pooling in its efforts with countries like Japan as can be seen in the agreement for the setting up of $250 million LNG-facility at Kerawalapitiya on Sri Lanka's west coast.
During the visit of the Sri Lankan PM to India in late-April 2017, a memorandum of understanding on cooperation in economic projects was signed. It envisages the joint development of the upper oil tank farm in Trincomalee by India and Sri Lanka, besides the development of a port, petroleum refinery, and other industries in Trincomalee. The MoU also provides for the development of road segments with Indian investment.
Japan's Interest in Sri Lanka
Japan has also had close ties with Sri Lanka in the past. During the visit of the Sri Lankan prime minister to Japan earlier in April 2017, Tokyo agreed to provide one billion yen for the "enhancement of Trincomalee Port." During the same visit, Sri Lankan Prime Minister Ranil Wickremesinghe also "endorsed Japan's Free and Open Indo-Pacific Strategy."
Japan has a growing maritime relationship with Sri Lanka. Recently, the Japanese helicopter carrier JS Izumo paid a goodwill visit to Sri Lanka between July 20 and July 23 after participating in the Malabar naval exercises between India, Japan, and the United States. The first Sri Lanka-Japan dialogue on maritime security, safety and oceanic issues was held in January 2016 in Colombo, and Tokyo would be providing for two patrol vessels.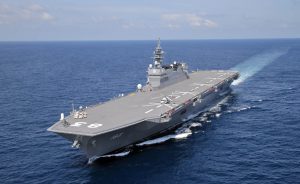 Japanese helicopter carrier JS Izumo
Importance of Sri Lanka's Position
So, why should New Delhi and Tokyo join hands in Sri Lanka?
First, Japan has a Self-Defense Force (SDF) base in Djibouti, and now China has also begun the process of setting up a base in Djibouti. Hence, the location of Sri Lanka will be key as it lies almost halfway between the strategically crucial Straits of Malacca and the energy-rich Gulf region. As Japan is an energy-importing nation, the safety of its key sea lanes of communication is critical for the health of its economy.
Secondly, Sri Lanka is reeling under a huge foreign debt problem. Japan and India can help offset this debt trap and in the process earn goodwill among both the Sri Lankan government and the ordinary populace.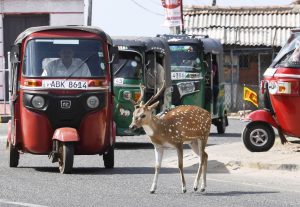 Taxi in Sri Lanka
Thirdly, India has close historical and ethnic ties with Sri Lanka, especially in the Tamil-dominated areas. Japan can benefit by collaborating with India in these areas, as in Trincomalee, while India and Sri Lanka can benefit from Japan's technical expertise.
Although Sri Lanka has opted to join China's "One Road, One Belt" initiative, at the same time it has kept its options open with regards to countries like India and Japan. During the Sri Lankan Prime Minister's visit to Japan earlier in 2017, the two leaders "reaffirmed the importance of open, transparent and commercial use of port facilities under full Sri Lankan Government control." This assumes significance in the light of concerns expressed by many countries regarding the Beijing-backed Hambantota project.
Both India and Japan has been reeling under Beijing's growing aggressiveness in the South China Sea region, around the Senkakus, in the Himalayan border, and the wider Indian Ocean region. New Delhi and Tokyo should pool their efforts in Sri Lanka as not doing so may allow Beijing to seize the initiative in a country whose location makes it an indispensible part of both India's plans to maintain its prominence in the Indian Ocean region and Japan's Free and Open Indo-Pacific Strategy. As they say, a stitch in time, saves nine.
Dr. Rupakjyoti Borah is with the Institute of South Asian Studies at the National University of Singapore. He was earlier an assistant professor of international relations at PDPU, India, and a visiting fellow at the University of Cambridge in the UK and at the Japan Institute of International Affairs in Tokyo. The views expressed are personal. Contact him via e-mail at rupakj@gmail.com or Twitter @rupakj.