Why the World is Headed for a Global Recession
Western monetary policy and China's economic instability could be tremors of a global recession, while weak export demand would constrain Japan's growth.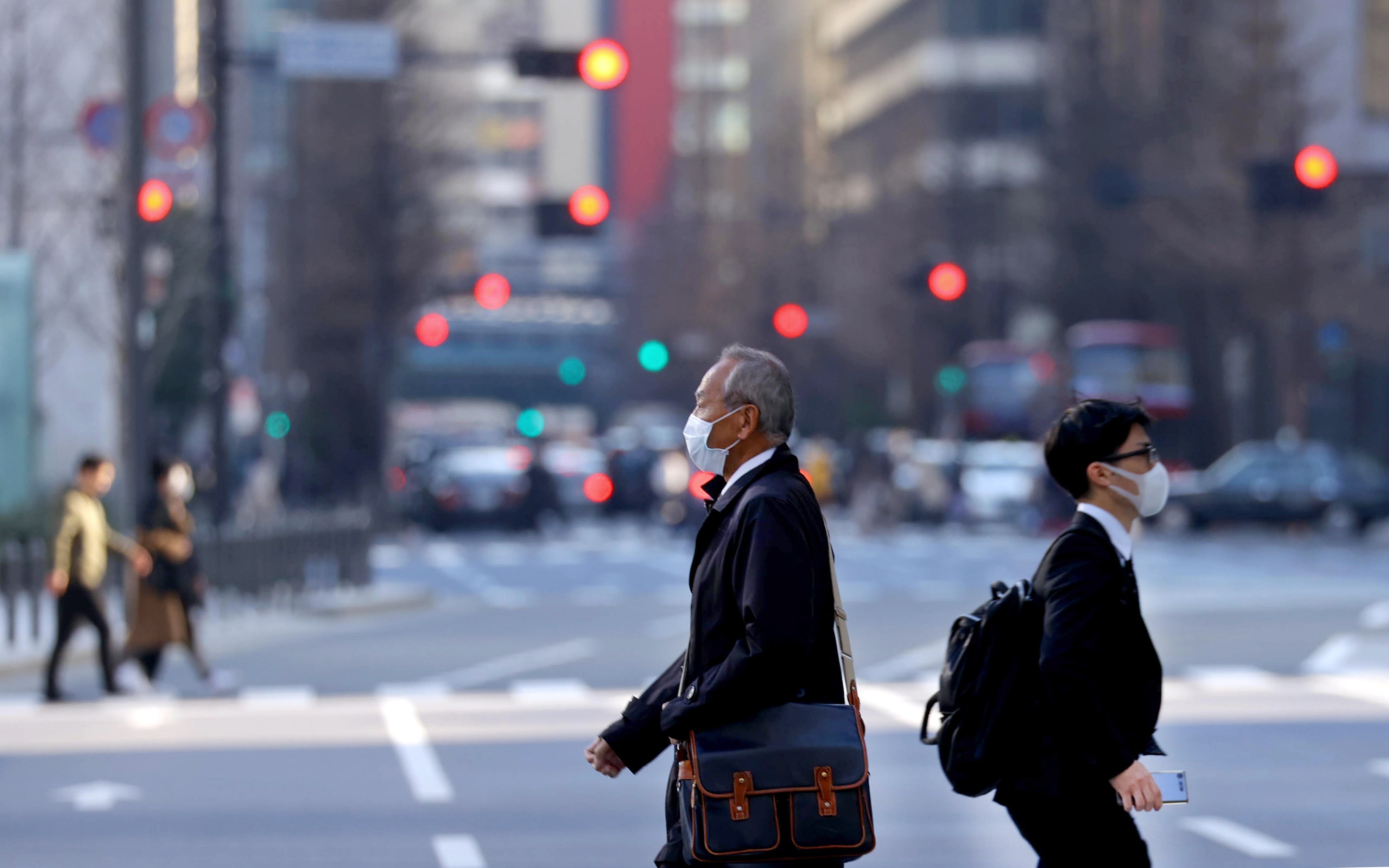 The world could be headed for a global recession.
The Tokyo Stock Exchange marked its last trading day last year on December 30. The Nikkei Stock Average closed at 26,094.50, down 9.4% from the end of the previous year. It was the first year-on-year decline in four years since 2018, which was affected by US-China trade friction. The difference between the highest and lowest average stock prices was ¥4,614 JPY.
Throughout 2022, the Japanese economy was swept up in factors originating overseas, such as Russia's invasion of Ukraine and monetary tightening by the US and European central banks.
One factor that is likely to weigh heavily on stock prices this year is the fear of a global recession. The United States and Europe are expecting a growth of less than 1% due to rapid monetary tightening by their central banks.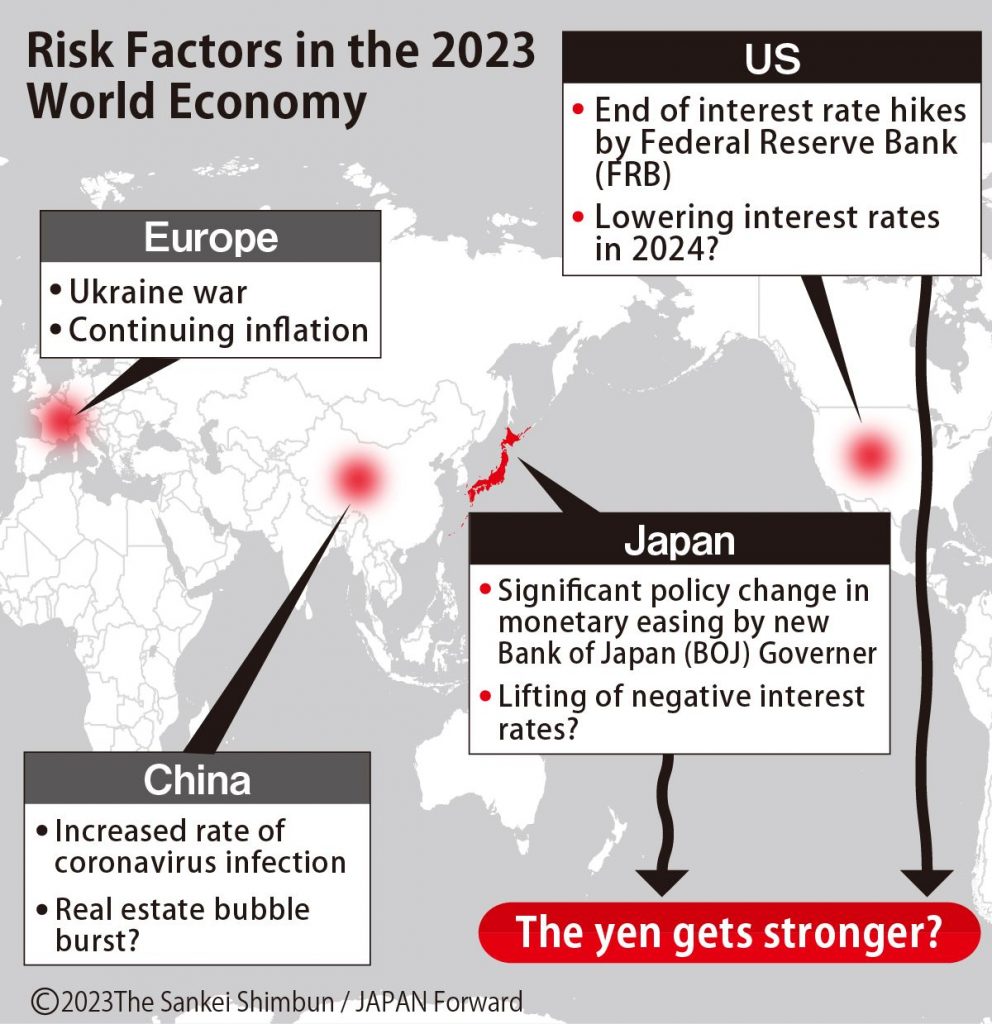 Meanwhile, China's projected economic growth is around 4%, but it is also seeing a surge in COVID cases. Beijing will risk dragging down the global economy if it imposes severe restrictions such as lockdowns again.
Ken Matsumoto, an economist at Okasan Securities, believes that the tight monetary policy of the US will continue for some time as inflation remains high. "The US will likely not begin cutting interest rates until 2024 or later. Until then, its monetary policy will have a negative impact on the global economy."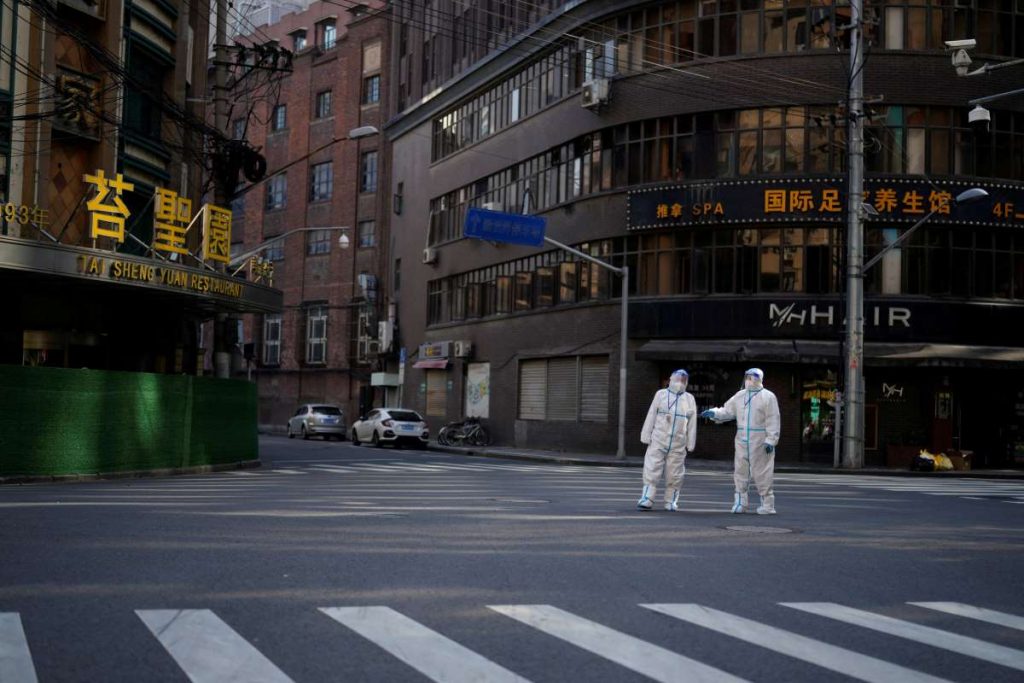 A Bleak Outlook on Global Recession
The US interest rate was raised by 0.5% in December, a slowdown from the 0.75% pace of the previous four consecutive hikes. Nevertheless, high interest rates will lead to a decrease in the global money supply and a slowdown in the global economy.
Furthermore, energy prices have continued to skyrocket in Europe, which is already experiencing severe inflation. Russia's invasion of Ukraine shows no signs of stopping, casting a dark shadow over the world.
The Organization for Economic Cooperation and Development (OECD) predicts that the growth rates of the US and the Eurozone economies in 2023 will be a mere 0.5%. Negative growth is forecast for the United Kingdom and Germany.
But OECD expects China's economy to grow by 4.6%. Naoto Saito, Chief Researcher at Daiwa Institute of Research (DIR), explains the reason for this forecast. "This month, the Chinese government has shifted from its zero-COVID policy to putting the economy first."
However, the surge in COVID cases adds downside risks to China. There are also increasing signs of a real-estate bubble burst.
On the other hand, Japan's economy is expected to grow at 1.8%. A modest number but the top growth rate among the major countries. However, a slowdown in overseas economies will inevitably affect Japanese production and exports.
Shigeyuki Goto, Japan's economic revitalization minister, remains vigilant. "A downturn in overseas economies could also push down the Japanese economy."
RELATED:

(Read the article in Japanese at this link.)

Author: Kazuya Nemoto