With Health Restored, Can Shinzo Abe Be Prime Minister a 3rd Time?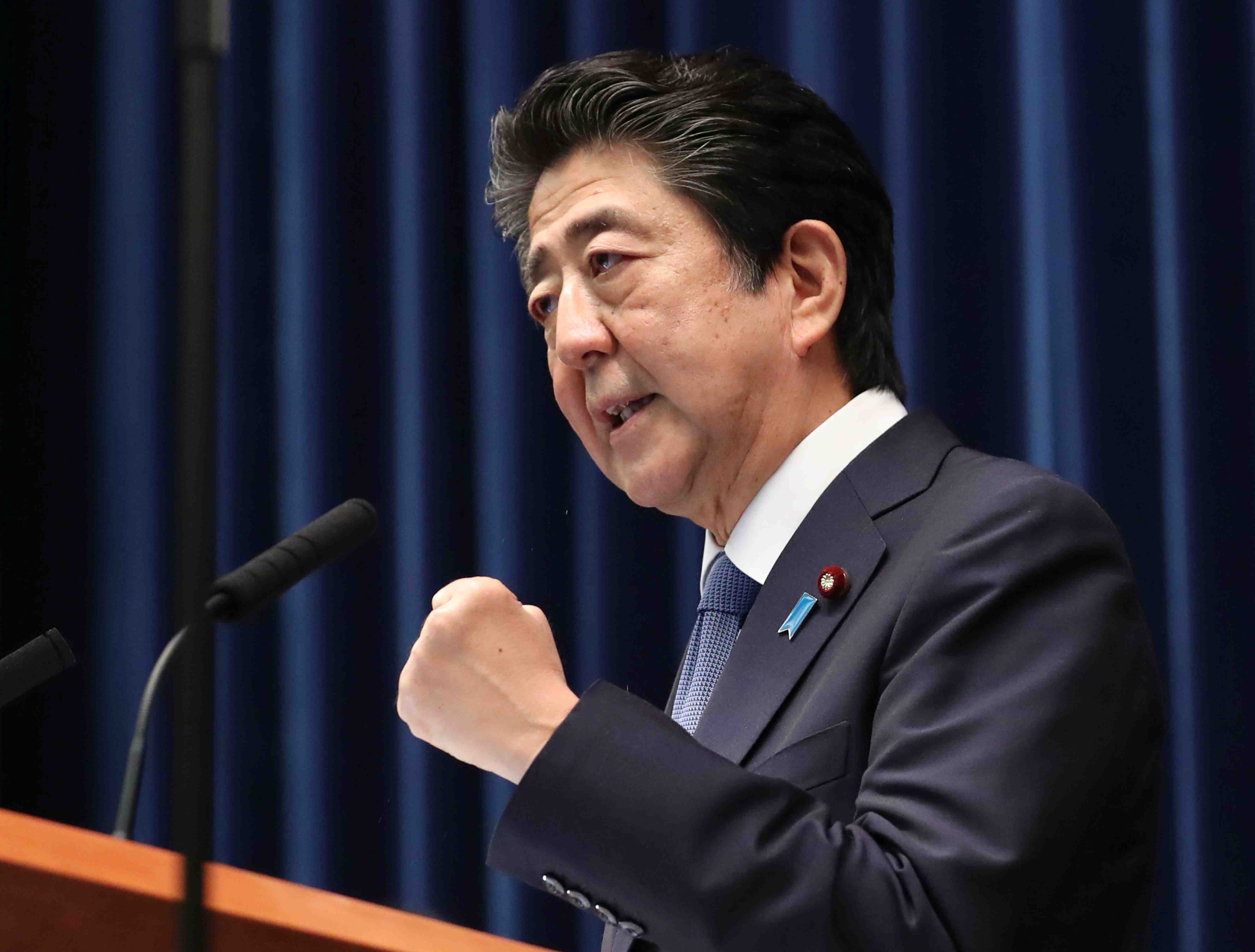 "A bolt out of the blue" refers to the unexpected shock of a thunderbolt followed by a piercing flash of lightning and hail falling from a clear blue sky. This phrase has been used in the world of politics through the ages.
Back in the Showa era, then-Prime Minister Kakuei Tanaka stepped down from his post because of a bribery scandal, which was followed by a tumultuous, veritably chaotic period over who should be chosen as his successor. Etsusaburo Shiina, one of the ruling Liberal Democratic Party (LDP) elders at that time and coordinator of the factious elements within the party, recommended Takeo Miki for prime minister, with "the feeling of praying to the gods."
Miki was the head of a minor faction with a reputation for political cleanliness, and the first words he uttered after accepting the recommendation were just that: "A bolt out of the blue."
Prime Minister Shinzo Abe's resignation announcement on August 28 was, unmistakably, a bolt out of the blue. Evidence of this could be seen in the way the benchmark 225-issue Nikkei Stock Average plummeted more than ¥600 JPY at one point as the news made headlines around the world. It was honestly surprising as well that, while explaining his health problems in detail in the press conference announcing his resignation, Mr. Abe used no teleprompter, the contemporary version of a cheat sheet.
Prime Minister Abe also movingly conveyed to viewers his "gut-wrenching feelings" about leaving unfinished the job of resolving the issue of Japanese citizens abducted by North Korea.
The job of leading the government is an unrewarding one, with prime ministers rarely garnering praise for their efforts. Trivialities such as "cherry blossom-viewing" parties are taken up by newspapers, TV, and other media and blown into scandals, with opposition party lawmakers lambasting the prime minister in parliament day after day. It would cause stress and exhaustion in anyone.
In particular, there is no doubt that Prime Minister Abe's night-and-day efforts to address a crisis that no one had foreseen — the new coronavirus pandemic from Wuhan — was the major factor behind the re-emergence of his chronic health problem. Textbooks in the future will likely record that, after continuing for seven years and eight months, the second Abe administration "was brought to an end by the COVID-19 pandemic."
Mr. Abe should forget about politics for a while, while taking time to rest and recuperate. And one more thing, he should visit Yasukuni Shrine, since he visited there only once while in office as prime minister.
It goes without saying that Mr. Abe is only 65 years old. Once his health is restored, it will indeed be within the realm of possibility for him to take on the post of prime minister for a third time, as did his predecessor Mr. Taro Katsura (1848-1913), a politician who was from Mr. Abe's hometown.
(Access to the article in Japanese can be obtained through this link.)
Author: A Member of the Editorial Board, The Sankei Shimbun