'Tragic, Devastating': World Leaders React to Shinzo Abe's Death
Messages of shock and grief are coming in from heads of government, remembering the former prime minister of Japan as a "towering global statesman."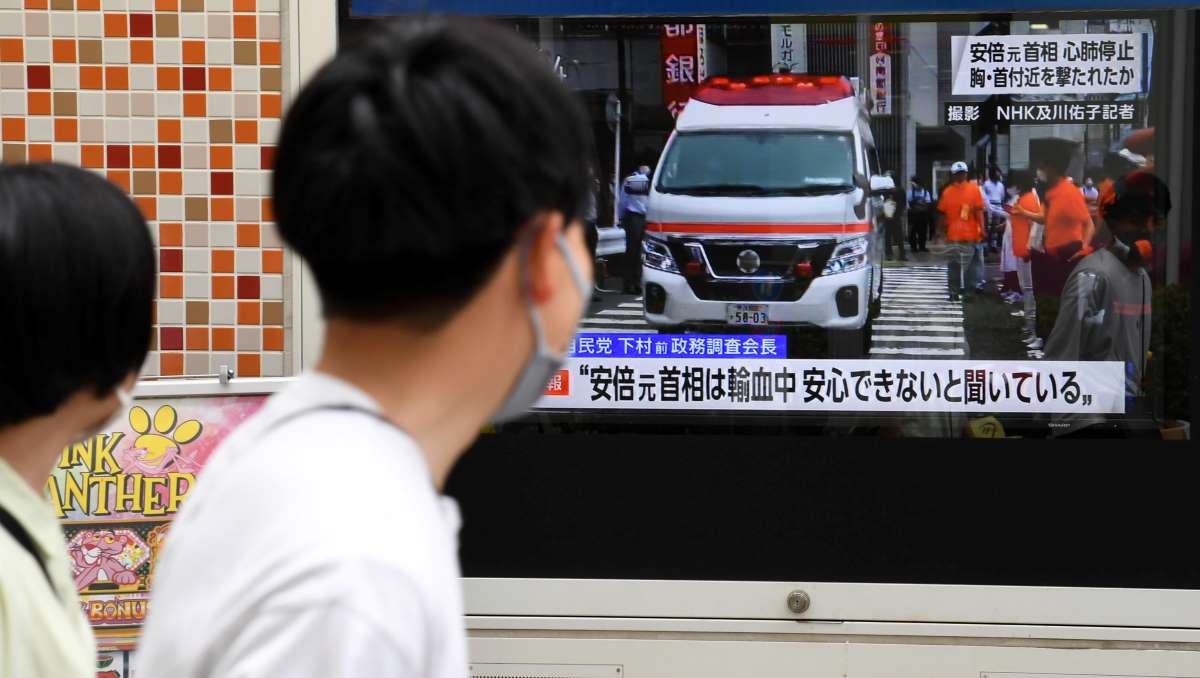 On July 8, former Prime Minister Shinzo Abe was assassinated by a gunman at a political rally. The suspect is currently Tetsuya Yamagami, 41-years-old.
The world is already reacting to the news, with tweets from international leaders from the United States, Ukraine, India, New Zealand, Australia, among other countries.
The White House issued the following statement by US President Joe Biden:
"I had the privilege to work closely with Prime Minister Abe. As Vice President, I visited him in Tokyo and welcomed him to Washington. He was a champion of the Alliance between our nations and the friendship between our people."
Continuing, he said: "The longest serving Japanese Prime Minister, his vision of a free and open Indo-Pacific will endure. Above all, he cared deeply about the Japanese people and dedicated his life to their service. Even at the moment he was attacked, he was engaged in the work of democracy."
Concluding, the statement read: "While there are many details that we do not yet know, we know that violent attacks are never acceptable and that gun violence always leaves a deep scar on the communities that are affected by it. The United States stands with Japan in this moment of grief. I send my deepest condolences to his family."
Steffen Hebestreit, spokesman of Chancellor Olaf Scholz, said:
"It is with disbelief and deep sadness that we received the news...The Chancellor sends his condolences to Prime Minister F. K. Our thoughts are with the family of Shinzo Abe and with our Japanese friends. Even in this difficult hour we stand with the people of Japan."
Taiwan's President Tsai Ing-Wen tweeted in Japanese.
The statement roughly translates as follows:
"The news of the death of former Prime Minister Shinzo Abe has given me an indescribable shock. The Taiwanese people are also in deep sorrow. I believed that I would meet Mr. Abe again in Taiwan. However, unforgivable violence has robbed him of his precious life.
"Mr. Abe dedicated a lot of support and consideration to Taiwan during his lifetime. We will never forget this. I believe that he will surely watch over democracy in the Indo-Pacific region even in heaven. I pray for his soul from the bottom of my heart."
This is a developing story and will be updated as more information is available.
Author: JAPAN Forward
RELATED:
Author: JAPAN Forward